All big and small news these days instantly spreads through the World Wide Web. We have left behind the age where the newspaper was the only authentic source of knowing the happenings around the world.
With evolving technologies and print media the versions of magazines have also evolved. There are millions of magazines published around the world but only a few of the have significant website presence.
To ensure that your firm and magazines do not lag behind in the competition we have handpicked the best simple magazine WordPress themes.
All technical and aesthetic requirements for creating a dynamic and responsive website for magazines and news agencies are fulfilled by them. Therefore, update your existing space or create a new one as this read will help you choose the best.
For a magazine to be successful there are various essential and prioritized tasks that must be looked after. Creating high-quality content and then showing it in the best possible light are two of them.
SKT Magazine Pro can help you with the latter one in a manner that enables you to conquer all competition.
This theme is about enabling you to display your desired content in an attractive, unique, and organized manner. There are tons of demo content that you can work with like header styles, page sections, pre-built templates, etc. It ensures that customization of all elements can be done to attract the desired target audience.
You also get your hands on various typography options, galleries, custom widgets, translation facilities, etc. There are plenty of features that can be incorporated by using the appropriate plugins.
Best Stylish and Premium Simple Magazine WordPress Themes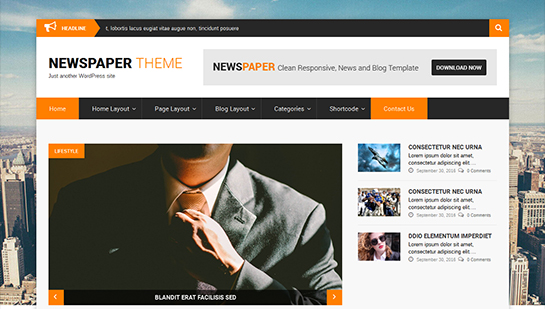 SKT Newspaper Pro is one of the popular choices when it comes to selecting simple magazine WordPress themes. For setting up a digital version of your newspaper you need a high-traffic website that can accommodate blogs and posts across multiple channels. This theme provides you exactly that in HD-ready and retina-ready formats.
The default layout will be there at your rescue as it has been crafted after thorough research by experts. To cope up with all the specific requirements of your brand you can easily customize or create fresh templates with the help of page builder.
Apart from that to fine-tune your exact requirements all the elements can be tweaked easily. Social media integration is possible so that posting across a varied range of platforms becomes possible. Easily integrate the desired payment gateway so that users can pay for online subscriptions.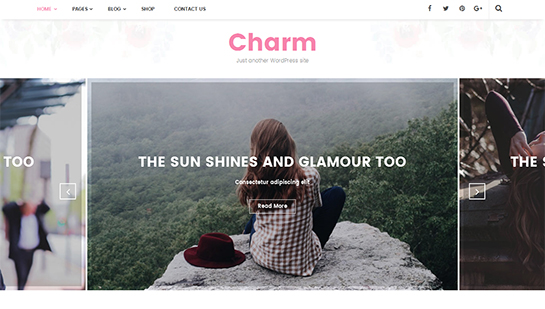 Charm is one of its kinds of multipurpose, dynamic, versatile, and responsive theme. It is widely used by micro and medium scaled magazines who intend to establish a digital presence in the global market. You can easily choose from the demo layouts from a wide variety of niches and styles.
Every option that you have selected can be conveniently modified to fit your design requirements with the help of the page builder.
It offers compatibility for various other applications like social media integration, setting up a dynamic contact form, and AMP-compatible pages. The presence of animations and micro-interactions can be considered as one of the most liked attributes.
Creating a stellar website that will not only impress your audience but also your competitors has never been this easy. Its apparent quality, impeccable coding, and trustworthy customer support make one of the most preferred options.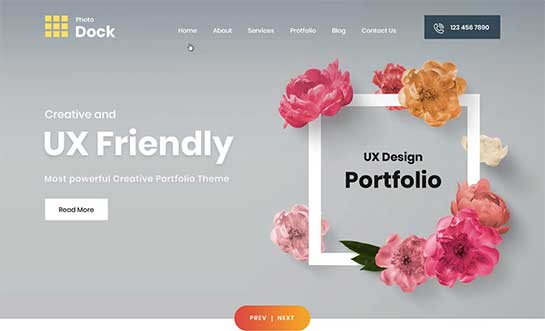 Next, in the compilation of simple magazine WordPress themes is Photodock. For all magazines where photographs play a crucial role, this is their theme.
Apart from that all photographers who intend to showcase their portfolio can also use this option. When your content includes featuring photographs and media it has plenty of unique features that make it a solid choice.
With the help of page builder creating layouts for homepage, sections, galleries, and blogs is easy. There is a large spectrum of customization with Photodock. There are many prebuilt modules designed that can fit the requirements of your website.
Creating and publishing creative posts featuring text accompanied by related photographs becomes simple and quick. Plugging in advertisements for revenue generation directly into the content stream can also be managed. You can simplify the user-navigation and include call-to-action buttons to boost subscriptions.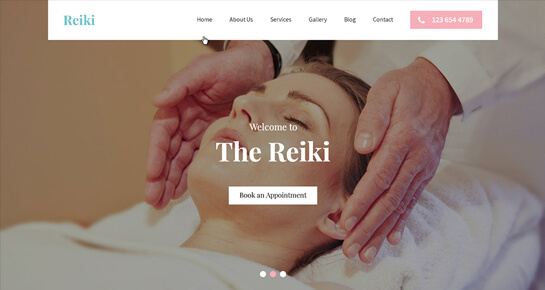 You might have come across various themes that can help in instantly developing content-based or media-based magazine websites. But, Reiki Pro is one of its kinds particularly developed for creating physical therapy based magazine site.
Therefore, it is a special choice in the list of simple magazine WordPress themes. This can effectively create stunning digital space relating to the gym, yoga, meditation, healing, and other therapies. Managing the content of the homepage becomes simpler with the help of the page builder.
By default, a slider is provided so that all new posts and blogs can be featured. Slider plugins like the master, crelly, accordion, revolution, etc. have been successfully tested.
The latest Gutenberg block editors can be used conveniently. Four distinct layouts for the footer and header section have been provided. It offers color-changing templates with various shortcodes to enhance functionality.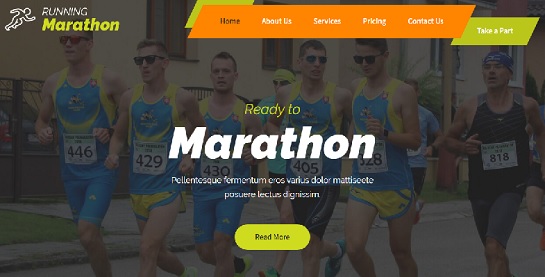 This is a dynamic, spontaneous, and fully responsive option in the list of best simple magazine WordPress themes. Here you can easily create attention-grabbing and easy to read articles that help in maximizing the readership. It strikes an optimal balance by creating a sports-based layout that reflects the attention-grabbing information.
In case you have unique layered of columned requirements then the same can be created with the help of page builder and modified through customizer.
High customizability with streamlined optimization of media is one of the perfect blends that it offers. You can load as much content as required without worrying about the page loading time.
It has been developed by experts who have ensured the optimization of SEO for supreme performance across devices and browsers. It is flexible and comes with monetization possibilities so that affiliate marketing can be utilized.
Advancements in technology and convenient access to all modern appliances have brought a terrific lifestyle change. To remain updated with those changes and know about the new ones lifestyle magazines have been preferred across the globe.
Keeping this concept in reference this Lifestyle theme has been developed with all required functionalities, features, and aesthetics.
Everything that you desire can be easily included and executed from this website without any extra technical efforts. Creating stunning posts, customer testimonials, blogs, and galleries has never been this easy. Aesthetics of all elements including the templates and layout can be managed by you.
If required it can be translated into other languages for creating a demographic-specific webspace. To boost the functionality all required plugins can be installed. Google fonts are integrated and various shortcodes are incorporated for ease of adding features.
The needs of the reader always come first when you intend to create a successful magazine website. This requires creating a positive reading and navigation experience along with reaching out to the maximum potential audience. To cope up with the technical and modern requirements of magazines SKT Hosting has been developed.
It is one of the emerging and most liked themes in the compilation of simple magazine WordPress themes. It integrates well with multilingual plugins and is translation-ready. Attracting users of all kinds from across the globe and hosting them becomes easy with such features.
It is particularly optimized for search engines which mean faster loading time and almost negligible crash down. For ease of publishing, you can rely on prebuilt HD-ready ad retina-ready layouts that are completely open to customizations. It offers a deadly combo of simple design, quick interface, and responsive elements.
This is a versatile, flexible, elegant, and professional theme that can compete against any themes in the world. Therefore when it comes to selecting simple magazine WordPress themes then there cannot be any other better option. It offers a range of layouts with HD-ready images, graphics, and templates suitable for various niches.
This helps you in developing a niche based magazine website without any difficulties. All modern functionalities like multilingual, WooCommerce support, social media integration, contact forms, event manager are either present or can be incorporated with ease.
It has been designed and developed to sustain and perform significantly irrespective of the amount of traffic. Hence, if you are expecting heavy traffic on your website then this should be your choice. Lastly, it is a complete package that will do full justice to all kinds of requirements and needs for your digital space.
Finding aesthetically appealing magazine themes is not a tedious task. But, along with aesthetics the presence of easy to use navigation and user-friendly interface is tough to find.
This is the scenario where Creative Agency comes to your rescue and offers exactly that you require. Such potential and flexibility have enabled it to win the hearts of developers, owners, and audiences across the globe.
Creating and organizing your layout has never been simpler thanks to the page builder. Backend customization is also possible with customizer where changes can be tracked in real-time. Color schemes, fonts, formatting types, widgets, and even the slider can be completely controlled by you.
Highlighting sponsored posts is possible which makes it a preferred choice for large-scale publication agencies. This is a reliable, user-friendly, and modern option for your site.
Gravida is a next level multipurpose theme that has successfully made it to the compilation of simple magazine WordPress themes. To hook and engage readers it is necessary to maintain an inevitable flow.
Providing pathways and complementary visuals to your social media help in enhancing the reach. For ensuring that all such elements and functionalities perform dynamically Gravida can be your choice.
The default conceptualization might vary depending upon your niche but it has been created to suit a range of subjects. With prominent headings, the rest of the space has been attributed with a minimalistic approach.
Linking to social media handles and including other features like commenting and sharing is possible through plugins. It is a clean, focused, and minimal theme with excellent benefits to suffice your needs.
When creating an online space for fashion magazines one of the most integral aspects is the layout and featuring posts. 'Fashion trends' have been developed with a complete conceptualization of the present trending fashion blogs and magazine sites.
If making your post go viral is amongst your daily goal then this option will provide you all the resources required for the same.
Increased revenue with payment integration and additional traffic, it can handle both without impacting the performance. It is a media-heavy site choice with adjustable small font sizes. Equal importance is provided to the textual content as well so that reading and digesting information becomes convenient.
Customizer and Page Builder helps in creating modification across all levels to land upon the desired layout. In case any major or minor functionality is missing plugins can be used comfortably.
SKT SEO is one of the most sound and technical upgraded options in the list of simple magazine WordPress themes. For standing out of the crowd and beating the competition you will need more than quality content. Hence, for developing an engaging and interactive website this is an ideal choice.
It helps you in putting together a dynamic, modern, and article-based website. All necessary media including the embedding of videos is possible without any restrictions.
You have complete control over elements like sidebar and widgets so that you can mold it according to user preference. Conveniently add filtering features so that your audience can find the information they are looking for. Why wait when you create a bustling online magazine quickly?
This is the last in the list of simple magazine WordPress themes. The key aspect of an educational site is to attract and hold the attention of the visitor.
This requires high-quality content and a subtly designed layout. SKT Education provides you exactly that along with all the dynamic functionalities to sustain and compete in the digital space. Depending upon the niche of education and articles all aspects of the design can be modified.
Plugins are compatible which enables you to enhance the features as required that can attract the audience. Compatibility with a range of devices, screens, and browsers makes your website universally accessible. Hence, for an ideal education-based informative or media website this is an ideal choice.