The best senior care WordPress themes can be found in this article for health and elderly care centers, rehabilitation centers, caregiving and other relevant service websites.
No one will ever contradict to the fact that there is a dignity in care for elderly people. It is one of the sensitive stages in the people's lives full of challenges, emotional behavior, diseases and more.
Therefore, taking into consideration of all the needs and desires of the senior generation is the sacred duty of every single deserving man.
However, there is also the dark side of the moon. Neither giving nor receiving senior care is easy.
In today's frantic world it is not always possible to combine work and elderly care, since the fulfillment of their needs and requirements take much time and efforts. And this is where professional services come into play to easy your workload.
In this article we have put together some of the top – rated senior care WordPress themes to run on the basis of any niche – specific website.
All of them are inherently versatile and flexible, as well as know their staff perfectly. Moreover, you are not going to shell out your hard – sweated money in order to enjoy any of those senior care WordPress themes.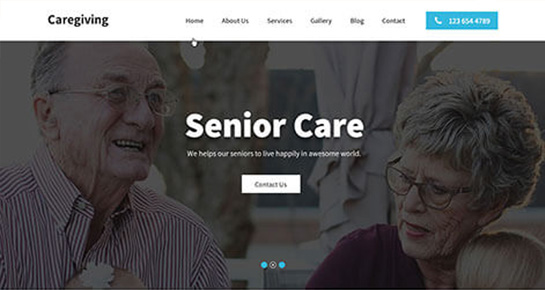 Caregiving is a one of the best template from the pack of senior care WordPress themes that comes with inbuilt page builder to customize the website as you want.
Demo content is already set for more than 5 pages that will give you a feel how your nonprofit organization niche will look like.
You can scroll the page to check the all sections and animations applied to it. Attractive visual quality is taken care of while designing a template so that your customers will get impressed by your website.
Testimonial, donation feature, call to action buttons, contact form, are already given to make a website more functional.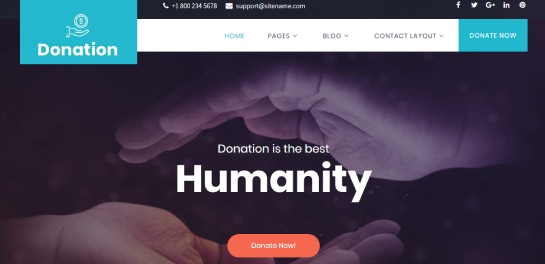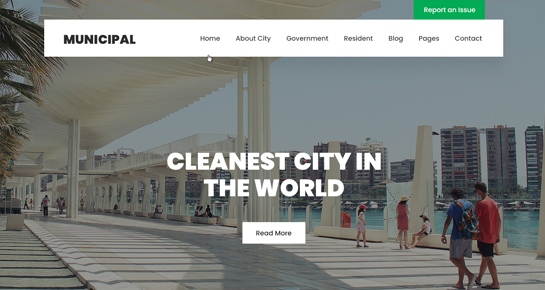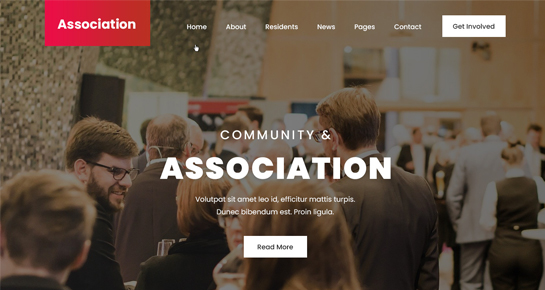 If you are looking for template that cover the mental health related organization topics then you don't need to recreate the demo website because Pscychology is created for mental health, mental issues, therapies, doctors, hospital and other nonprofit organizations niche. You can add or delete any section or a page present in the demo link.
All required elements are available at ease so you just need to alter text, add images, and add valid links to the button and start making your business live on the web world.
It has number of colors and fonts option that can be customized easily with the inbuilt page builder. Live customizer is what you will need while personalizing your website in a real time.
Babysitter is irreplaceable for baby and children, as well as senior care services websites. The clear and elegant visualization of this simple template is mixed with a robust layout to make all your intentions into reality.
The customizable nature of the theme is more than satisfying for you to add your own preferences and controls to the theme.
Color changing controls are at your leisure to add favorite color combinations, as well as more than 650 Google fonts to choose the best typography.
The theme shares total responsiveness and knows the right way to respond to any mobile or device screen.
Dominated by white space dotted with subtle shades of blue, this template generates homepage controllable slider for your photos and images, standard pages, among them 404, search and more,
The next reliable and user – friendly template included in the repository of senior care WordPress themes comes launched as Spirited Pro.
Serious and elegant looking, Spirited Pro knows the easiest way to get website visitor's attention. Keep everything under constant control and make your website as informative and presentable as you have always dreamed of.
Prove your clients what you are worth relying on and provide all the contact details to find you through day and night.
There are home, about us, services, contact and other relief zones to show – off your content and images, as well as nice – looking homepage slider to depict happy clients and elderly people under your care and attendance.
Spirited Pro has been tested for its impeccable mobile – friendliness, clear HTML5 and CSS3 coding, as well as plugin compatibility.
Always on top and streamlined, SKT Charity Pro unites every single functional capacity one may need to run a successful and client- optimized website.
The motivational look of the theme doubles its influence on the web viewer and hence can be used for donation and charity, religious and humanitarian, senior and elderly care, pet care and other relevant topics and niches.
IT is 100 % responsive and cross browser – compatible, meaning that you will not miss the huge website traffic coming from mobile usages.
It professionally functions with shortcodes, translation, donation, contact form and SEO plugins for the extended functionality and better results.
SKT Trust has been coded with an average admin of the site in the author's mind and hence can be intuitively mastered even by the novice.
Handy is the one to give you a new resource of working energy. It is the layout among the best senior care WordPress themes that is custom – built to put your shoulder to the wheel and make all your far – going plans realized through your website.
It can be one of the wisest contributions to your elderly home care or rehabilitation website to get a lot of eyeballs to your offers and proposals.
Unparalleled shortocodes and fonts collections are preloaded with the theme for making amazingly simple for you to manipulate with the content and typography.
Let people enjoy the sleek navigation cover of your site and easily find the best caregivers for their parents, grandparents or loved ones.
As you can fairly judge from the name and look of Handy, it can perfectly cater to other medical and health – based websites and blogs as well.
In case you are on the lookout for a complete solution for your niche – specific website, look no further than Complete Pro. This award – winning and world – class template is a unique mixture of attractive, yet precise from and unbeatable framework.
With a lifetime of experience and enviable usability, Complete Pro is powered by admin – friendly dashboard with easy to practice controls.
Among them are color picker responsible for the color gamut of your site, inner page headers together with inner page banners to be managed.
Header and footer layout options are also there waiting for your final decision to showcase pieces of your content, social media links, contact details and more.
The last noteworthy sample forming a part of our collection of senior care WordPress themes is called Healing Touch.
Whether your company or center is specialized in patient care, skill nursing, assisted living, memory care or other services, Healing Touch can be the best directory for your target audience.
Create and apply multiple color schemes to change the overall face of this clean template, deal with the Google fonts and enjoy ultimate user –friendly control over them.
As for other pluses of this template, it is HTML5 and CSS3 based to manage the pixel – perfect performance of your site across multiple portable devices and mobiles.
WooCommerce, Contact Form 7 and NextGen Gallery are all supported by this template.
Senior care is a serious issue that is confronting us today as we move towards a more integrated society. If you are running a senior care organization, then you already know how serious the problem is and the various issues confronting you today.
This is why it is advisable for you to check out some of our senior care WordPress themes at the earliest.
Old people are often unable to manage on their own and some even find it hard to put two words together and senior care organizations exist to ensure that such patients are taken care of and that they are provided with every comfort, kindness and dignity that they are entitled for.
While that sounds idealistic the reality is that most of the senior care organizations are underfunded and often unable to provide their current staff with even the requisite training to handle and take care of aged patients. This is why you need to set up an online presence at the earliest.
Just use one of our senior care WordPress themes; you should be able to customize it and set it up, and soon, you should be able to leverage it accordingly. Here are a few reasons as to why you should opt to set up an online website at the earliest.
Marketing: It is hard to think of senior care management in these terms but the fact of the matter is that there are a lot of senior care facilities available in your own area.

So you need to list out what makes you special. You may want to list out information regarding your facilities along with the various activities and therapies that is currently being offered to the patients at your facility.

The patient's children and grandkids may want more information before admitting their grandfather or grandmother in; they would want to be well assured that their loved ones would be cared for well.

Donations: Having an online presence can help you target potential donors; you can custom build your own site using one of our themes and even include a "donate now" button on the site itself. You can even run several campaigns targeting key demographics with the aim of soliciting donations for your senior care program.

Monitoring: You can also integrate an online portal that maintains all the health information including their complete medical profile online. This would allow doctors and emergency responders to assess critical information right away, when needed.

And since your patients are old, it is vital that you maintain a database with all the required details.

You can actually link up your database to your website, ensure that the website is encrypted and provide access to doctors and emergency responders as needed. This will enable you to provide optimal medical care for all your patients.
These are some of the reasons as to why you need to set up an online site at the earliest using one of our many themes.