Everyone is highly reliant on the internet before purchasing or renting anything. Hence, the reviews and popular public opinion about the same matters, irrespective of the type of business. Due to the awareness of environmentally friendly lifestyle, the use of rented cars and scooters has increased.
Hence, to feature the same in a digital space you will need interesting themes. In this read, we have compiled unmatchable and responsive Scooter WordPress themes for your use.
They are all reliable and will do justice to the purpose that you will be using them for. In addition to being responsive, they have a modern style and appealing aesthetics.
Customization in every aspect like fonts, colors, shortcodes, and layouts is all possible. The included designs are lavished and templates are SEO-friendly. The plugin support is fabulous and ensures that you can incorporate all the features.
It is easier and faster than ever so that you can expect a supreme performance and your audience can be satisfied. All sections including blogs, pages, and posts can be modified and managed for best results.
Top WordPress Themes for Scooters and Bike Rentals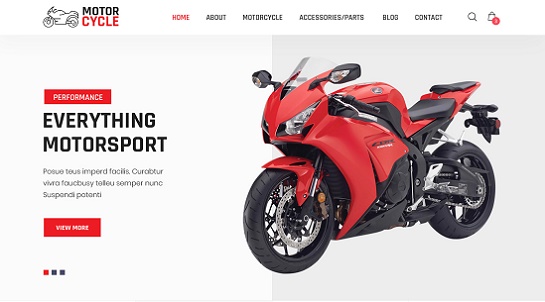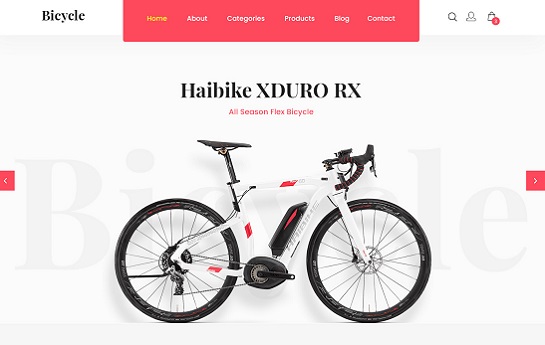 This is a one of its kind fully color changing car dealer theme for your WordPress site. It is a multipurpose theme that has the potential to host any kind of layout required. For jump-starting your project this can be the best option.
It is highly customizable and modification on different scales of sections is easily possible. Without touching a line of code the required changes and addition can be made as required.
It comes with ready to use layouts as well so that you can focus your attention on the features and functionality part.
On top of everything, it offers support for WooCommerce so that building an eCommerce website is also possible. It is mobile-friendly and looks incredibly well on all kinds of devices and screens.
All the essential setup processes are comprehensively documented for your convenience. Setting up a blog and integrating social media handles can also be done quickly. No matter what your requirements are, Auto Car is here to make the journey smooth for you.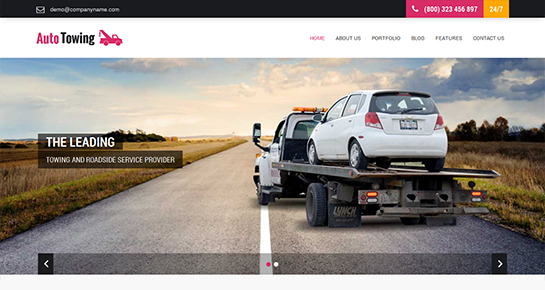 Next in the list of Scooter WordPress themes is this amazing theme Towing. Considering the broad spectrum of interests of the industries this has been designed to perform professionally.
It works with utter ease and speed for personal, professional, business, and corporate websites. With only a single click you can easily deploy the templates and set it up. The templates are made with CSS3 animation for a unique touch and new dimension.
It is equipped with resources to tackles requirements like online stores, blogs, portfolios, contact forms, etc. It has natural competitive and salesman features that make it a sound club with WooCommerce.
The customization enables you to mold it according to your projects. Modification in various areas like header, footer, landing page, color, fonts, style, etc is possible. Keeping or removing a sidebar on a page is completely optional and is manageable quickly.
Documentation ensures that you can easily execute all the setup process. Compatibility for plugins, devices, and browsers is commendable.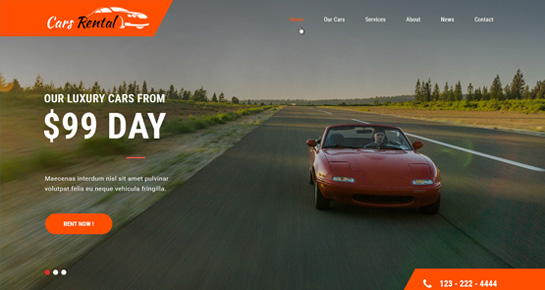 Car Rental is perfect in the list of Scooter WordPress themes. For attracting the audience it is has a welcoming and warm layout. It is big on choice and performs spectacularly. It offers a range of templates suit any kind of website in the scooter and car niche.
The best part is that all these templates are just a click away for easy deployment. The basic design ensures that you only require minimal customization and branding before you launch your site. Content of all kinds and type can be easily inserted.
Its robust creative approach and unparalleled ease of use have ensured its widespread popularity. The coding has been done by experts therefore it will make the modification process across different segments swift and comfortable.
Attracting new business by attracting clients with the features is possible here. In addition to all these features, it offers deep-running eCommerce capabilities to keep you on the cutting edge.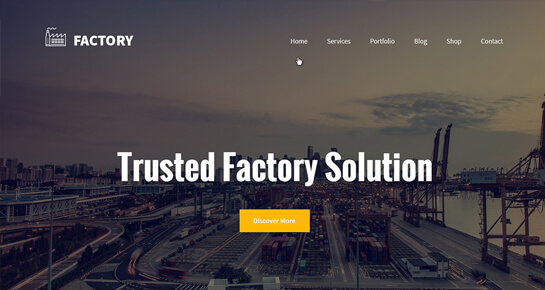 When it comes to Scooter WordPress themes Factory Pro is a popular and widely used theme. For developing a creative and massive website this should be your ideal choice.
It offers high-performance solutions for developers across a range of segments in customization and modification.
Irrespective of your core interest area it has been developed to perform impeccably. Translation styles, navigation, user-interface, and endless layouts make it worth the investment for your business.
Unique elements with particular styles are offered by default. You can easily convert your site into a fully functional online store overnight with the help of WooCommerce compatibility.
Blogs and pages can be created and removed as required by the project. On top of that dynamic support is provided for one year.
This ensures that you do not remain on the losing part because of a lack of knowledge. It has been tested rigorously for compatibility in laptops, tablets, and mobile devices.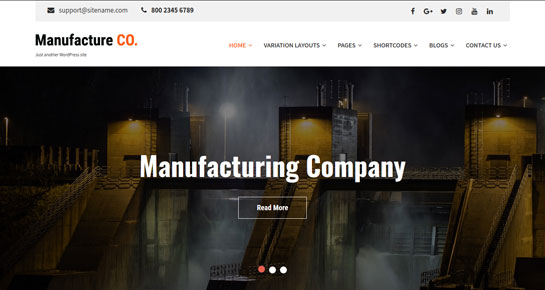 Manufacturing Pro is the finest combination of class, versatility, and performance making it an ideal choice for Scooter WordPress themes. It is one of its kind multipurpose themes that enable you to create all kinds of fancy and professional pages.
The mesmerizing pre-built templates come with amazing layouts and designs to captivate the audience's attention. Redesigning the entire section is also possible for the best resonating effects.
Content elements, template blocks, layouts, and all other peculiar areas can be modified. Page Builder makes the entire process convenient and easy even for novice users.
Comprehensive documentation is provided so that you do not face issues in installing or managing features. Flexible and responsive layout ensures that the site immediately readjusts according to all devices, screens, and browsers.
Different menu options are also provided so that you can choose the one that best suits your design. For a dope webspace relating to your firm, this will be one of the finest options that you will ever select.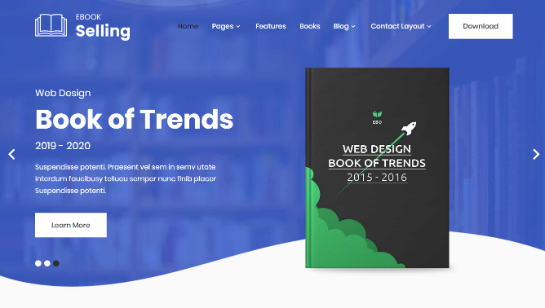 This theme will do the trick for you if you are in the process of establishing multiple elements on a single website. It is multipurpose and has been coded to withstand high traffic without affecting the performance.
It is an out-of-the-box solution that will make your development journey stress free. Right from the top to bottom, there are tons of options and possibilities in layout and customization. There are spectacular tools that will help you along the process.
The in-built templates are marvelous and easy to use. Depending upon your requirements you can easily create blogs, portfolios, informative pages, social media integration, and others. If required you can also manage separate inner layouts.
Plugin support is awesome and will ensure that you never fall short of any features. The incorporation of personal design is quick and at the next level.
It is super flexible and retina ready to feature in all kinds of screens and devices. It is search engine friendly and also offers translation support.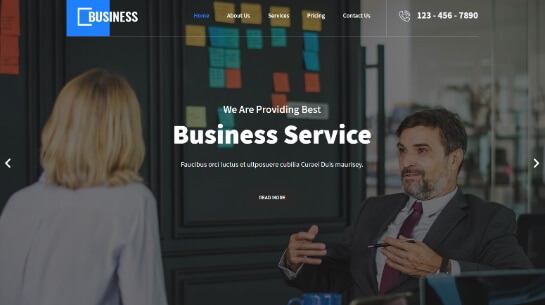 Local Business Pro is an amazing theme and makes it to the list of Scooter WordPress themes. It is an awesome club of technology and innovation for an impactful digital presence of your business.
It can readily serve all aspects of websites as it is a versatile platform for even the stringent specifications. The plugins support is marvelous and makes sure that you never fall short of functionalities.
Adding to the same the WooCommerce support also ensures that you can establish an online store anytime it is required. Translation and multilingual functionality is add on for the audience and enables targeting the audience according to demography.
It works for all kinds of solutions starting from freelancers to large scale business firms. Unparalleled support is offered for one year along with comprehensive documentation to ensure that your site can perform smoothly.
The backend interface is impressive along with customizable elements for creating a dynamic website. When it comes to performance and SEO-friendliness it will never disappoint you.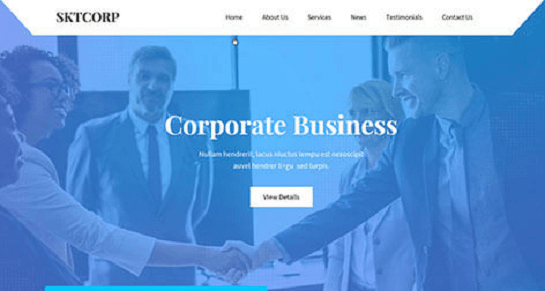 You might have heard incidents when a website suffers breakdown immediately after launch. Such situations happen because of weak testing and the inability of a site to handle visitor load.
SKT Corp Pro has been designed keeping in mind all such aspects and perfectly fits in the category of Scooter WordPress themes. Being a corporate you can remain ensured that your visitors will not face technical glitches with Corp Pro.
It is fully responsive and has been incorporated with all essential features to ensure that your site stands out of the crowd. Essential integration of widgets, sidebar, slider, and WooCommerce is provided by default.
Moreover, when it comes to the customization you have full liberty and control over all sections starting from the homepage. All types of data can be optimized and managed along with proper arrangements for posts.
It is HD-Ready which ensures that your clients across the world can access it perfectly in all kinds of screens and devices.
Blogs require a special layout which ensures that the entire focus of the audience is on the content. This must be done by keeping in mind that the overall aesthetics is impressive and up to the mark of the author's reputation.
Blog and Shop ensure that you can create a terrific blog about scooters, cars, bikes, and other automobiles. Focus on blogging without worrying about other technical aspects of the site.
This is possible because of the minimal design and apt functionality provided here. Modification can be done to ensure that the blog reflects the aura of the author and niche that you represent.
Thanks to the convenient WooCommerce compatibility, you can easily set up an online store with all the required features. This helps you in endorsing, advertising, and affiliate marketing as well.
Integrate call-to-action buttons and social media handles wherever required to ensure that you can dynamically engage with your audience.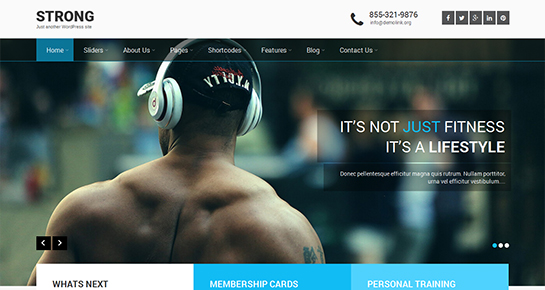 Strong Pro is a multipurpose theme and with its powerful functionality has made it to the Scooter WordPress themes list. High performance, flexibility, responsiveness, and outstanding support are the best part of its attributes.
Prebuilt layouts and demos make it versatile to suit any kind of business irrespective of their niche. It is highly packed with functionality like WooCommerce, sidebars, translations, widgets, sliders, and others. Apart from these, any external requirements can be easily fulfilled by respective plugins.
Everything from the landing page to the footer area can be configured keeping the target audience in mind. Customer support is excellent and you will also get thoroughly worked out comprehensive documentation. Make the smart choice today and unleash the power of your brand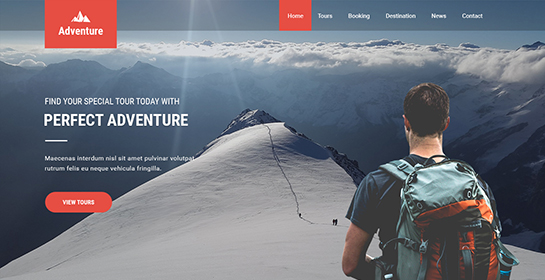 Scooters, cars, bikes, and other vehicles become more fascinating when it comes to Adventures. With this core motive and concept in mind, this theme has been designed and makes it to the list of Scooter WordPress themes.
It is a powerful, versatile, and responsive which is necessary for making an impactful site. The pre-built layout and choices are professionally aesthetic. To reflect the identity of the brand all kinds of modifications in the existing layout and sections are possible.
Gallery and all other required features can be added with the help of plugins. It is adaptive to various browsers, devices, and screen sizes. Sliders and sidebars add mesmerizing effects for the audience.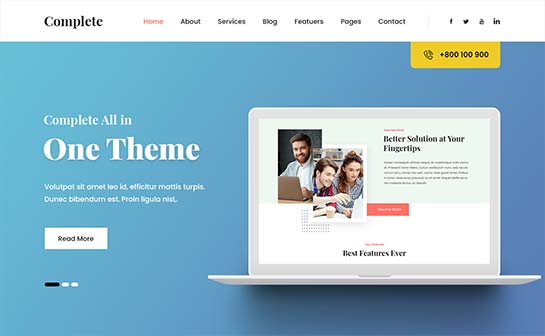 Just as the name says this is a complete theme and answer to all your needs for creating an impactful digital space. You do not have to worry about performance, features, SEO, and SMO when it comes to Complete Pro.
It is a complete package and developed to perform vigorously to give your website an edge. Content pages can be modified and arranged so that peculiar planning with regards to the target audience is fulfilled.
The pre-built templates will save you a lot of time in customization as they can be directly used. Documentation helps in all process and you also get a one year support from the developers. Customization and modification are crucial possible aspects that are quick and easy to manage.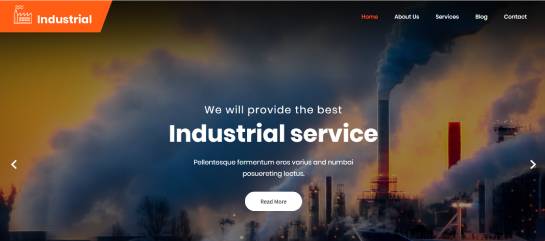 The last in the list of Scooter WordPress themes is SKT Industrial. It is multipurpose and can be used for featuring your business, creating blogs, or both. Setting up an online store for branded or customized products is also easy with WooCommerce compatibility.