Industries are growing and the ones with renewable energy at focus are experiencing rapid growth.
It is essential to perform well across all marketing channels if you intend to compete in the market. Having an excellent website is the need of the hour for competing online.
In this read, we have compiled renewable energy WordPress themes which are the cream of the crop. They are elegant in design and powerful in functionality which makes them stand out of the crowd. All of them are potential enough to stand up to your requirements of functionality and features.
Hence, this will be an ideal match for your digital space. The framework is handy to use and it is compatible with cross-device & cross-browser use. The footer is widget friendly and considerable shortcodes are provided inbuilt for enhancement of facilities.
Blog and inner page templates are provided for direct use. If you find a suitable one all you have to do add suitable content and use it.
What are the economic benefits of renewable energy, including job creation, energy cost savings, and increased energy security?
Renewable energy sources, such as solar, wind, and hydroelectric power, not only offer a sustainable and clean alternative to traditional fossil fuels but also bring numerous economic benefits.
One of the most significant advantages is the creation of jobs in the renewable energy sector. As the demand for renewable energy increases, so does the need for skilled workers in areas such as installation, maintenance, manufacturing, and research and development.
This results in job growth and stimulates the economy. Additionally, renewable energy technologies have the potential to reduce energy costs in the long run. While the upfront costs of implementing renewable energy systems may be higher, the operational and maintenance expenses are significantly lower compared to traditional energy sources. This allows businesses and households to save money on their energy bills, freeing up funds for other investments or expenses.
Green Solar & Renewable Energy WordPress Themes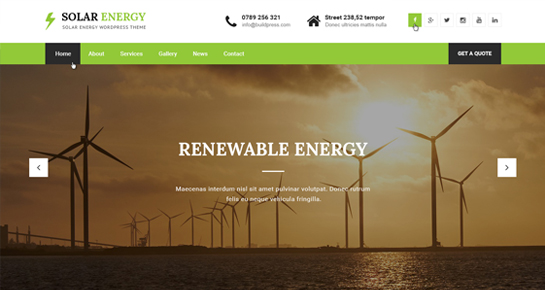 Solar Energy is one of the widely discussed and most essential renewable sources of energy. More and more people around the globe are relying on it for various day-to-day activities.
This theme will help you in setting up a dynamic website for promoting, selling, and generating awareness about utilizing this source. You can easily feature water heaters, cookers, electricity, and various other fundamentals that are governed by solar power.
It is clean with minimalistic design and extreme customizability. There are various page templates to choose from that offer full-page, sidebar on the right & left, and no sidebar as well.
The template can be easily set up as per your choice as it comes with a recommended page builder. More number of shortcodes can be easily added manually and also with the help of respective plugins.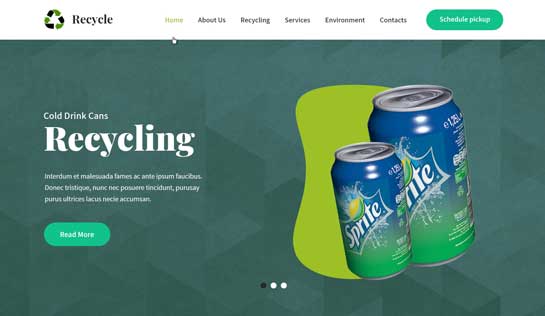 Next in the list of renewable energy WordPress themes is SKT Recycle. It is an innovative, outstanding, and entirely responsive theme for a green business website.
Design and layout can be easily modified as per the required standards of the brand. Improvisation in all aspects like menu, scrolling, typography, and others is manageable.
The responsive and stylish design ensures that the featured content is attractive and eye-catching for the audience. It works great on all retina devices because it retina ready. Without having to touch a single line of code one can easily use shortcodes to implement buttons, tabs, and other elements.
SEO related plugins will have exceptional functionality because the templates are SEO-friendly. It has been tested on several mobiles and tablets to ensure cross-device compatibility. It includes default basic pages like search, 404, archives, categories, and others.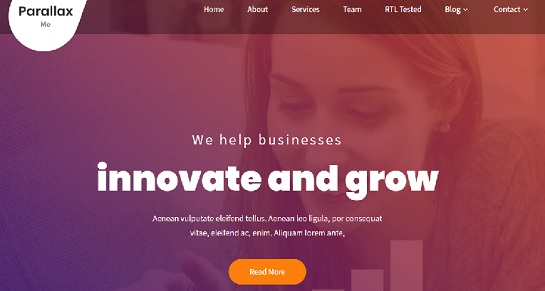 This is a multipurpose theme that perfectly suits technologies, lifestyles, and businesses that promote the eco-friendly sector.
It can be easily molded in accordance with your brand, thanks to its convenient modification features. The homepage, landing page, and other sections can be developed with the help of shortcodes.
Everything is configurable and it is easy to add a logo, colors, and other content. In addition to compatibility for multiple widgets and plugins, it is also translation ready. Above all, setting up an online store to add considerable revenue is possible with the WooCommerce plugin.
Social media integration is possible to ensure that the audience can connect with you across multiple channels. It is also loaded with considerable icons for such handles and plugins can also be used for the same. It can be used as a one-page site or a multiple page template depending upon the requirements.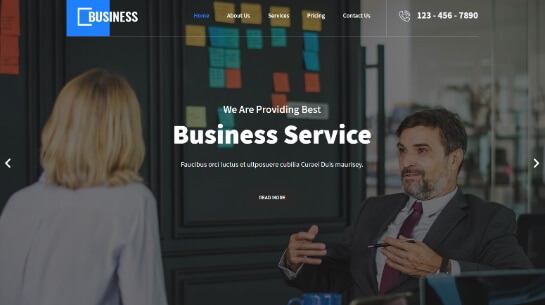 Local Business Pro is one of the best renewable energy WordPress themes to fulfill all the requirements of your business.
Interaction, communication, and engagement with the potential target audience have never been easier, thanks to its features. It comes with unmatchable functionalities and elements that strive to make a perfect digital space for your brand.
It is responsive, translation-ready, HD ready, retina ready, multilingual, and compatible with all plugins. Not only is that but the use of a one-click demo import version for your convenience also possible. The developers have focused on major as well as minor sections like the call to action, icons, widest, etc.
It is important that your clients pay thorough attention to the information provided by you. Hence, it comes with simple action friendly layout to ensure that you can convey all the facts and statics. You also get a theme options panel that is user-friendly.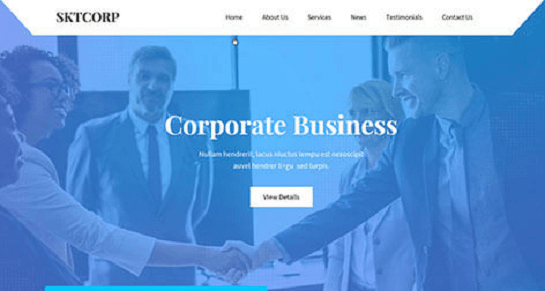 Are you a corporate in the renewable energy sector and worried about having a responsive website? Well, this theme is the answer and solution to all your problems related to renewable energy WordPress themes.
With zero development skills, you can easily and quickly change sections, pages, elements, and other aspects. Although it is loaded with power-packed features it is lightweight and loads quickly.
The convenient design is excellent and has been tested to perform under the expected corporate load. By default, you can enjoy features like timing, interval, and transition effects for the slider.
The default slider can be replaced with plugins according to managing the design as per the layout. It is compatible with the latest version of PHP, WordPress, and is retina ready for platforms like smart TV.
It has an intuitive backend which is simple for any individual to understand. Other elements include colors, Google fonts, WooCommerce, analytics, maps, and others.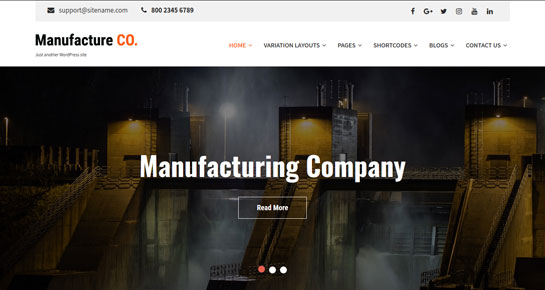 Are you into the manufacturing of products or the entire scheme of the renewable ecosystem? If yes, then the Manufacturing Pro theme will do wonders for your website. As a manufacturer, all the key features and functionalities required in the digital space are included here.
This ensures that there is no need to adjust or compromise due to the lack of features. You get a sleek, wonderful, and eye-catchy layout.
The peculiarity is that the theme adjusts itself to the design according to the device. The social media sharing integration is available and effectively manageable. Layout, sections, themes, and all minor and major elements are manageable.
Website rankings will have a positive impact as it is SEO-friendly and compatible with SEO standards. Your quest for renewable energy WordPress themes can significantly end with the selection of Manufacturing Pro. You also receive documentation which will be a comprehensive guide.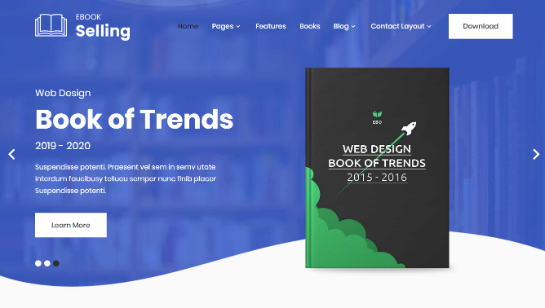 Next in the list of renewable energy WordPress themes is SKT Launch Pro. It comes with an attention-grabbing template designed to match the need for alternative energy sources. You can feature everything in the best possible light with exquisite content.
The marvelous page builder enables you to make all the changes without writing a single line of code. Colors can be changed, substituted, and removed as per your convenience.
The wide range of effective tools helps in boosting functionality. You can fabricate an eye-catch appearance for your green business easily.
Default integration includes 600+ Google fonts and 580+ social icons that make the customization process interesting. Blogs can be managed in at least six different types of posts.
Above all, all kinds of product launch relating to the green environment can be made possible with sufficient features to manage the audience.
The importance of renewable sources is that they do not harm nature. They ensure that all the natural resources and aura is preserved by its use.
Ele Nature is a green theme promoting all the concepts that are one with nature. It helps in quickly creating a website or blog for your requirements on any topic related to the reusable systems.
This helps you in bringing a distinct feel and space for the like-minded audience. You can be sure that they will spend more time exploring your products as you can set up an online store.
The content and information conveyed by you will be the main focus at any time due to the minimalistic design range.
It comes with reliable features, supports all plugins, and has an organic flavor in itself. It includes fewer animations but realistic templates.
This is a unique theme in terms of blogging to attract an audience of a similar mindset. It helps you in conveying a positive vibe of renewable sources for audience awareness.
You can easily place affiliate program advertisements on the website for generating an indirect source of revenue. The working is simple and conversant without any hassle. It comes with documentation so that you can tackle all odds in the setup process.
You do not need to have sound coding knowledge to make an impactful layout or design. This is because the page builders contribute to the development process of efficient renewable energy WordPress themes.
Complete compatibility in plugins and features in devices and browsers a major plus point. In the blog development process, sliders can be easily incorporated. Four layout variations are also possible in the blogging section.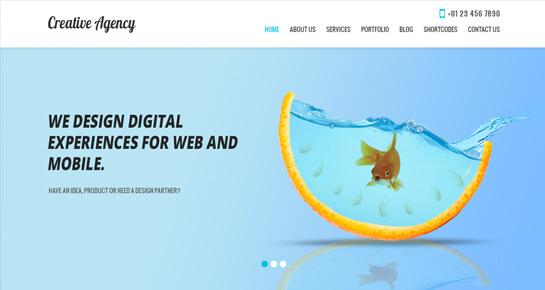 Creative Agency is one of the widely used and most fascinating themes for promoting renewable energy powered products and techniques. The digital space is compact and customizable so that you can easily fill it with your custom content.
Segmentation in pages, galleries, posts, and other sections is possible. You can conveniently set up an online store and a blog on the website to enhance the potential reach. Slider, sidebar and widget compatibility and their synchronization with header and footer is an add-on.
Even for neophyte users customization and modification is a simple process. It is responsive across all kinds of screens, devices, and browsers.
Full support from the developers can be availed for a period of one year so that you can overcome all difficulties. Shortcodes come to your rescue for extending the functionality as 100+ shortcodes are available for the same.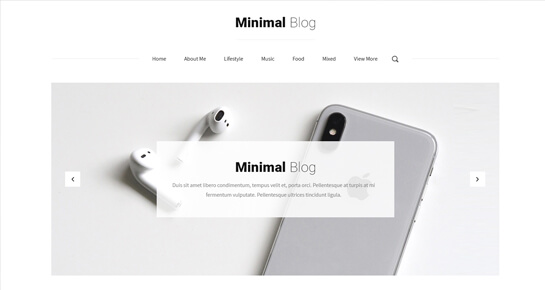 Minimal Blog is amongst the most efficient renewable energy WordPress themes in the industry. Technology and advancements are evolving at a commendable speed. Hence, laying out information on various sources of energy like solar, wind, hydro, thermal, biomass, and others is important.
There are thousands of users across the globe, seeking essential information for various purposes. This theme can help you create a terrific blogging website and attract organic traffic through valuable content. The coding is SEO and SMO friendly so that all necessary efforts to improvise the SERPs can be fruitful.
The advantage is that it is a minimalistic theme which means the design is sober. This helps you in giving a classy look to your website and at the same time, the entire focus will be on the content.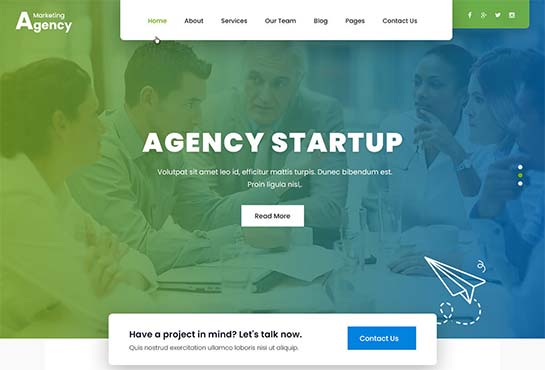 Marketing Agency is one of the best multipurpose renewable energy WordPress themes. It is important for the customer to trust and believe in your brand before dealing with you.
You can create a well-crafted and stunning website with Marketing Agency that can reflect your reliability, genuineness, and expertise to potential clients.
This will help in boosting sales through online stores and offline modules. You can easily create traditional, modern, sleek, and other layouts with the help of the page builder.
Navigation and user-interface are smart, simple, and quick. This helps in boosting the ranking and entertaining the organic traffic effectively.
Individual websites of sources like wind, thermal, solar, and others can be created. Additionally, a single site can also be created to capture your products and services in all such regions.
This is a power-packed, multipurpose, and feature-rich theme for creating an impactful website. The preliminary requirements that a developer seeks in a theme are the overall functionality and kind of coding.
SKT Guten Pro by default comes with a strategic layout, structure, and design. This makes the entire process easy for you and the operations become quick.
Comprehensive documentation helps in overcoming all the troubles. You can also target audience according to geography and demographic because it is multilingual and translation ready.
Customization with modification of the code is possible, easy, and quick. Color picker component and ample of shortcodes are provided for ease of customization.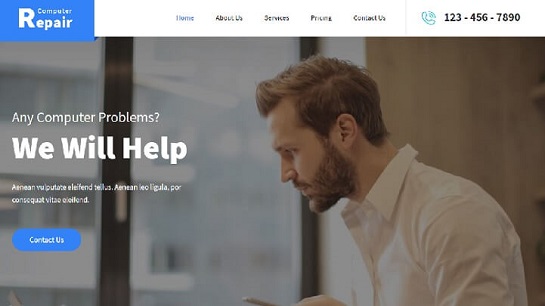 High Tech is the last in the list of renewable energy WordPress themes. The core focus during the development phase of High Tech was on including all functionalities essential for a technology-driven website.