It takes an internal force for humans to remain focused and true to their morals. Religion is one such adamant force that is prevailing across the globe.
Today, when everything is listed on the web, religious and non-profit organizations should be no exception. Gone are the days when due to limited resources religious organizations had to manage with poorly designed websites.
In conventional sites, it was not possible for non-technical people to update them and usually took too long to respond. Such representations do not stand any chance of surviving in the modern-day competitive world.
This collection of religious WordPress themes will enable you to captivate the audience and stand out in an appealing manner. Explore all features, functionalities, and specifics of this compilation and then choose the best.
All spiritual and religion-based spaces should connect with their audience in all aspects. When in digital space it must reflect the aura of spirituality and faith in God in various elements. This enables followers to gain trust and actively explore the site.
This theme does the same for you as it has been particularly developed for representing a fraternity or an individual church.
You can create a spectacular environment for followers to pray and discuss community events and problems. All lined up events, prayer schedules, and important notices can be highlighted through in-built sections or sliders.
The overall template design, graphics, and layout are impeccable for use by a Holy Church. All of them are HD-ready and retina-ready with the necessary provision of modification and customization.
It is RTL compliant and compatible with a range of plugins. An online store for boosting donations or selling essentials can be easily set up.
To ensure that language does not remain a barrier it has multilingual capabilities and is translation-ready.
Top Religious WordPress Themes for Church and Spiritual Websites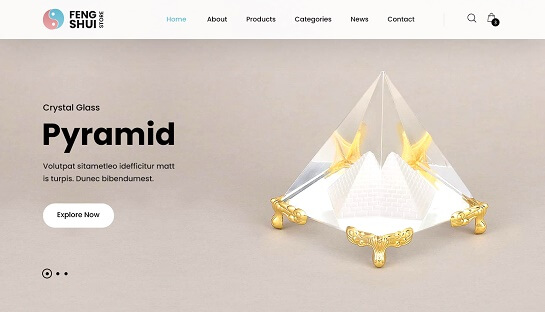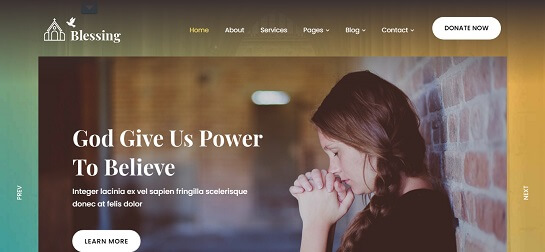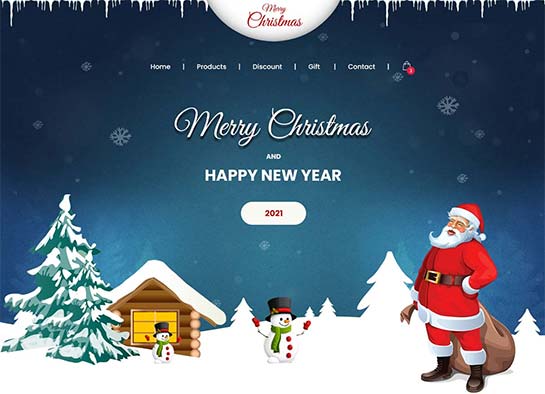 This is one of the most prominent religious WordPress themes that address the needs of churches around the world. In good and bad times remaining connected with your community and its members is important.
This theme enables members and followers to stay connected with all activities, events, news, and other updates of the church.
Moreover, with efficient management and clear vision, it is also possible to collect online donations. This becomes an integral feature which ensures that non-profit organization remains in the loop with modern technological advancements.
You can also publish all information including history, survival incidents, and other information about your organization for the users.
Modifications of all kinds and nature are possible so that an apt representation of the spiritual space can be obtained. It is integrated with at least 600 Google Fonts to ensure that you never fall short of typography facility.
By default, a gallery section is provided so that the optimized version of all images can be uploaded. Videos of all kinds from different sites across the web can be embedded easily.
Life is an integral part of any religion but so is death. Unlike life, death is never planned and suddenly stands at your doorsteps. The entire process of a funeral is often new and difficult for the family members.
Organizing logistics, finding vendors and so many other things becomes a tiresome task with the loss of your loved ones.
In such scenarios, your non-profit organization or service can be conveniently used. This theme has been particularly designed for that purpose so that with the right ritual, the right religion can use it.
Creating a website for such management does not require much time and can be launched quickly.
The basic template is enough to suffice all your requirements. Moreover, support from different kinds of plugins can be availed as necessary.
A blog in the memory of those passed away from your community can also be easily developed. It is completely responsive so that any family can access your contact details and easily reach out to you.
With all its technical capabilities this theme becomes special in the list of religious WordPress themes.
The major goal of any religion is in the goodness of mankind and its followers. Humans are facing issues in various manners and due to lack of finance never come over with the same.
To overcome this situation there are millions of individuals around the globe who contribute to charity.
This process was extremely complicated and difficult because enlightening each individual with activities, projects, and social work was tough. With the advancement of the internet, this process has become simpler and convenient.
SKT Charity Pro helps you in this entire scenario to create efficient websites that are powerful enough to compete with the best sites.
Due to this scenario, this theme has been included in the religious WordPress themes compilation. Any social serving organization, NGO, run petitions, and other groups can use it to create a thriving digital space.
You can conveniently integrate all the required payment gateways for ease of accepting donations. Record keeping of all such online transactions can also be swiftly managed with plugins.
In case any other additional feature or functionality is required then you can easily select an efficient plugin.
Handling, managing, and governing trust is a critical responsibility. One has to have tremendous experience and will to sacrifice personal time for the welfare of others.
The activities, projects, initiatives, and services offered by trusts are not limited to specific verticals.
Therefore when you intend to digitally represent your religious trust this is the best option. Considering this fact and with the abilities of SKT Trust Pro, it has been an integral part of the religious WordPress themes list.
Everything and all elements including colors, background, graphics, templates, layout, etc. are customizable.
You can also completely replace the templates and create a fresh one with the help of a page builder. Customizer is always there to help you execute all changes from the backend with live preview.
Translation ready, Google Fonts integration, and use of shortcodes are some of its most liked features. Plugins of all kinds including those of social media handles and WooCommerce are supported. This enables active engagement and interaction from the audience.
This is one of its kind multipurpose themes in the collection of religious WordPress themes. It has outstanding modern templates suited for various kinds of non-profit, organizational, and religion-based sites.
The pre-built format includes HD-ready designed styles, widgets, subpages, elements, shortcodes, etc. This makes it flexible and functional which results in a phenomenal performance.
The customization process can be executed in a straight forward manner with the help of a page builder. To make sure that accepting donations online is possible it has been tested for the same with multiple plugins.
For reaching your goals faster you can also establish an online store to sell reading materials or similar products.
Creating a blog or a specific section for enlightening your followers can be also be executed without difficulty. It is fully responsive and the loading time has been optimized for better SERPs.
Regardless of the screen resolution, mobile device, and browser type it will look perfect. The shortcodes ultimately provided by the developers include accordions, carousels, galleries, buttons, tabs, etc.
Religious communities across the world are striving each day with full dedication to create better-living conditions for their followers.
Such organizations are highly dependent on funds from companies, organizations, and individuals to ensure that all their projects can be executed. The wavelength of the projects undertaken by them is also large.
They offer free meals, special prayers sessions, and accommodation facilities for travelers, and even temporary living services. Apart from this they also heavily contribute to different activities for the upliftment of mankind.
For a normal and underdeveloped theme, it becomes tough to accommodate all these details and perform well. Hence, SKT Perfect which is a powerful and multipurpose theme has been included this list of best religious WordPress themes.
All features, functionalities, templates, elements, and attributes necessary for running a powerful website are included here.
Additionally, it offers support for WooCommerce and is compatible with screen kinds of various types. It is optimized for SEO which makes it one of the finest choices for creating the digital presence of your organization.
One of the noblest and educating projects usually undertaken by communities is to set up libraries. Setting up a library for student's welfare and for enhancing the knowledge of humankind is a popular initiative.
If you are looking to create a website to highlight such projects undertaken by your community then SKT Library is the best option.
It has been developed by experts keeping in consideration all the modern requirements. Therefore, if you want to set up an online store for renting or selling books then it can also be done easily.
It also offers multilingual and translation-ready functionalities for attracting the local audience.
The presence of slider by default adds a unique charm to the overall get up of the homepage. It can be completely controlled in terms of timings and transition effects.
Page builder helps you in customizing all the required elements without worrying about the coding part. It is HD-ready which ensures that projection on various mobile devices and screens is absolutely perfect.
Next in the list of religious WordPress themes is SKT Guten Pro which is a versatile and multipurpose theme. For reflecting the values and learning of any religion this will be your best choice.
You can easily include information about the activities undertaken by the temple, monastery, etc.
It will also help you in setting up an online store where books and other sacred products can be sold to the followers. If required necessary provisions can be set to accept donations.
The overall default design is HD-ready but generic. It is open to modifications and customizations without any restrictions.
When it comes to features it is power-packed and you will never regret using it. In case if you require any specific facility then the same can be easily added with plugins.
By default, hundreds of Google Fonts are integrated along with multiple shortcodes so that the customization process becomes simple and easy.
Additionally, you also have full control over different sections so that you can add all the required details and information.
Blogging has revolutionized different verticals of the world and religion is one of them. With increasing dependence on the internet, followers are relying on blogs and articles for religious affairs.
'Minimal Blog' is an ideal option for you to create a dynamic blog that can confidently express virtues and learning of your faith.
It is because of this reason it has been included in this compilation of best religious WordPress themes. The required decency, versatility, and flexibility in terms of layout and aesthetics that is necessary for blogs are present here.
This ensures that your teachings and learning are the sole focus of attention.
It has been optimized for SEO and reflects perfectly across all kinds of browsers, devices, and screens. In addition to this, it is completely customizable as the page builder helps you in the same.
Modifications of all kinds are possible and you can integrate your social media page/account to drive traffic. All necessary plugins as needed by you can be added to enhance the features of your spiritual blog.
The last in the collection of religious WordPress themes is SKT Pathway Pro. This is a dynamic, responsive, elegant, and flexible theme. When you intend to create a site for your organization/trust/society that has followers in large numbers then this is your best option.
This is because when you use moderate themes they tend to underperform in heavy traffic. SKT Pathway Pro has been tested to perform under high traffic and optimized for SEO.
This helps you in featuring the best page rankings. The overall layout, template, and other elements can be customized as required for achieving the desired aesthetics.
Setting up a blog or an online store or both is possible which gives you an upper hand in audience engagement. Plugins of all kinds like contact form, calendar, events, etc.
can be added as required. It is retina-ready, multilingual, and flexible for featuring in devices and browsers of all types.