Many small and big industry representatives attribute their success to the positive start and productive continuation of their online activities.
Hence, if you are a staircase installation specialist or railing contractor, interior and exterior design beast, architecture or builder, repair and installation company manager and want to be engaged with online success, this collection of the best railing contractor WordPress themes is for you.
Have you ever come up with the idea that setting expectations for your business and fulfilling them over time is totally possible even with a little push? If no, we advise you to think twice.
While many people settle only for acceptable solutions since they are crippled by confusion and fear, others embark on the virtual reality and make the most out of it.
Here are the most versatile railing contractor WordPress themes to whip up your enthusiasm and excitement to build prospective website or blog catering to staircase and railing, flooring, welding services, deck and patio builders, fence contractors and other home improvement and design, modeling and installation services.
Whether you are looking for a traditional do it yourself template to present your visual and textual content with globally recognized fashion and content arrangement or searching for something above the average with exclusive solutions available, these railing contractor WordPress themes will give you the needed platform to enjoy.
With any of these professional website builders, you will for sure find collaboration at its best since they are all very easy and intuitive in usage while being rich with pre enabled features and customization options.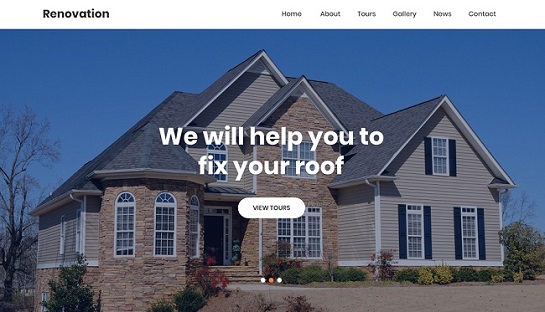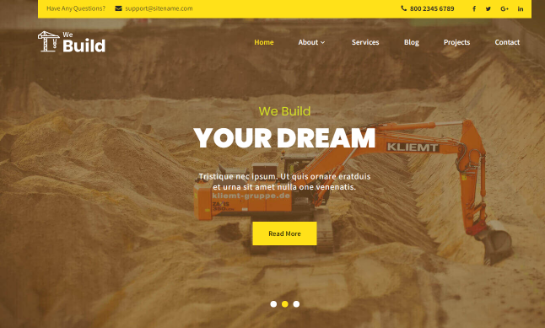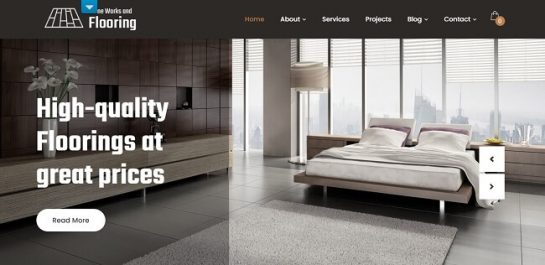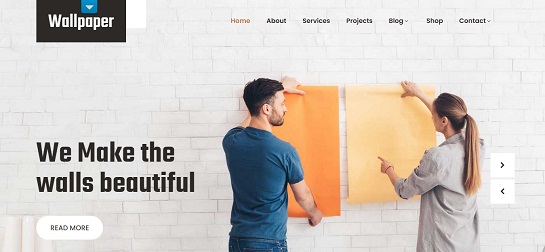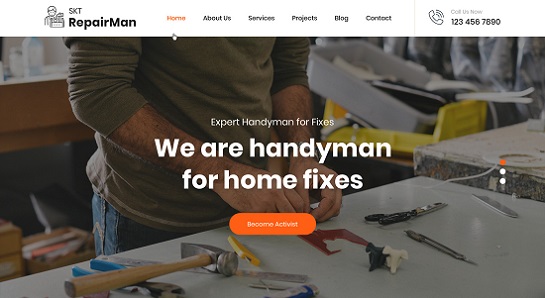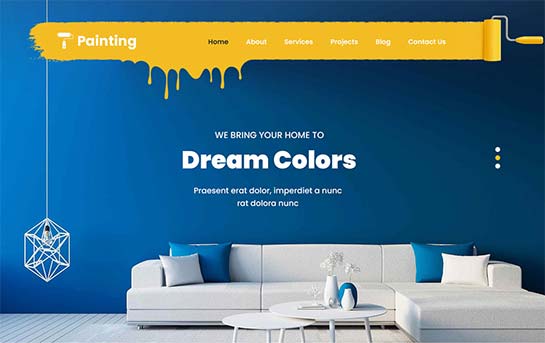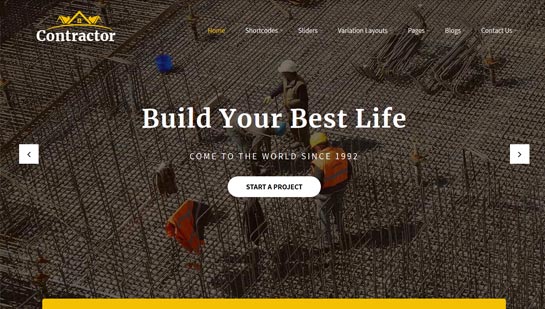 The biggest advantage of using railing contractor WordPress themes are that this theme is compatible with W3 Total Cache plugin which helps you to strengthen SEO performance and user experience. It reduces the loading time and the theme get loads faster within 3 seconds.
This theme is also compatible with Akismet plugin which will avoid spam comments and content entering your website. Also compatible with many other plugins that will is preferable by every user.
Hence the theme can be used by number of business types because Contractor Pro is multipurpose. To make a slider image active add a button on slider image and add a link on it.
Making the digital platform fully compatible with your own requirements is what SKT Stone is capable of in the most wonderful way.
As one of the flexible yet ambitious railing contractor WordPress themes.
SKT Stone is custom built to let your specific business receive thousands of additional views and thus resulting in constant flows of new clients and customers.
It comes with gorgeous layouts enabled and reliable structure to be reshaped as per your content needs and categorization requirements.
SKT Stone comes with home, products, gallery and other optimal sections you can freely use for the most effective presentation of your works and projects, services and portfolio items, licenses and agreements, etc.
Homepage slider is a carrier of your imagery in the form of slides to prove your website onlookers your works are worth their fascination.
Real Estate is the next valuable form of website projection and management with as little efforts and as much convenience as you need to be immune to anxiety or fuss in your work.
From real estate agencies and brokerage companies, appraisal services and property management platforms to interior design ideas, indoor and outdoor improvement profiles, home and landscape architecture organizations can rely on this responsive and updated WordPress powered template.
It can be a new frontier for measuring your digital success with new units and dimensions, from search engine results to social media integrity, from commercial transactions to more inquiries via contact form.
Layout options, color changes, fonts package, preloaded shortcodes, footer, header, sidebar and search related widgets for better control over your profile and its ingredients are all given with Real Estate.
WoodCraft is another top quality yet affordable product you can find in the range of today's railing contractor WordPress themes.
Packed with unique design touches and strong HTML 5 coding, WoodCraft is going to be the centralized place for all your ideas and creative thoughts, wishes and business objectives.
It means that the given framework is totally manageable from the admin panel so that you can jump back and try thousands of available features for changing the look and feel, proportions and style of your website.
Your struggling to get more clients for your railing or stair, design and home improvement services in order to keep your specialist busy will be easier with WoodCraft since all the primary marketing tools such as SEO and SMO, responsive layout and plugin compatibility are enabled with the theme.
Kitchen Design Pro will create your beautiful and eye catchy branding online so that your interior design or staircases business will look fabulous.
Rely on this top quality template and take your profile to the next level of perfection and luxury with bright colors, suitable fonts, homepage slides depicting your exclusive products, contact details to be the information portal for your business and much more.
With Kitchen Design Pro, your website will be smooth and easy in usage, as well as totally balanced between content saturation and uncluttered appearance.
It means that you are the one to control provide a reasonable textual and visual communication with your clients to let your message reach them effectively through different platforms, from PCs and laptops to mobiles and other portable devices.
Mainly targeted at welding and woodcraft specialists, home design and structure businesses, private contractors and design agencies, Welder is also among the top railing contractor WordPress themes which are admin optimized and fully fledged, customization ready and modernly design for an impeccable look.
Your website textual and visual materials will be accessible for all kinds of website guests. Otherwise stated, your website design will be proportionally changed and modified with more scrolling controls and accurately defined content sections around when someone tries to access your website with his or her PC, gadget or hand held device with specific resolution.
Your business website serves a gallery and information bureau for your target and prospective clients. Therefore, finding all in one solution for your website to include all the needed nuances and photos, description and other details catering to your activities is of great importance.
Furnish is one of such one fits all framework at your disposal to start the online exposure of your home decoration and railing business in its charm and with user centric approach.
Pre enabled shortcodes and page/ post controls, CSS3 animations and WooCommerce compatibility, captcha with contact form are also among the primary parts of the theme.