The best collection of quirky WordPress themes 2022
The quirky themes for having SEO – optimized websites of any kind and nature is at your disposal to review.
It will walk you through the most affordable ways to assist your future website in getting organic search engine results and, subsequently, higher rankings and boosted traffic.
Getting search engines and directories to understand your website and include it in their indexes and lists has long become a top – priority for the majority of websites.
And the reason for this is quite clear. What are the main objectives of any presentable website in order to succeed and not to result in a woefully irrelevant digital business tool? The adequate answer is "generate leads and establish credentials".
And even certain businesses and personal representations may struggle to shape their profiles with the execution of diverse techniques and working principles, like little elegance, little "look at me" content here and there, the most aggressive tool for increased popularity and social proof so far remains to be search engine optimization.
The proportion of web visits originating at the current search engines is massively impressive and hence the role of SEO – optimization of the website can never be put aside.
In order to prevent you from bumping into a hundred articles and blog posts about how to choose the right template among quirky WordPress themes, we have done a detail – oriented job and compiled the best of them.
With each of them you can easily drift into the current flow of SEO – based advantages and use them in favor of your personal or business website and let search engines display your profile whenever people search for some target content.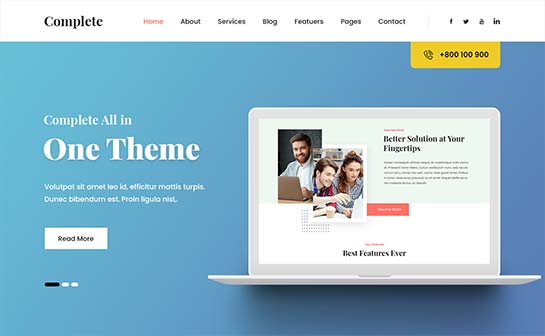 Complete and truly credible, steadfast and intelligent, Complete Pro is an extensively tested ecosystem seamlessly running on hundreds of websites without any error.
By the application of this one of the quirky WordPress themes, your chances are high to optimize your conversion rates, broaden the edges of your influence zone in the digital spectrum and boast for your increased daily visits.
Customizer – based and admin – friendly, visually energetic and enthralling, user and developer – optimized, as well as SEO – friendly, Complete Pro is custom – built with precision and excellence in each and every aspect of the theme to generate perfect usability and smooth navigation.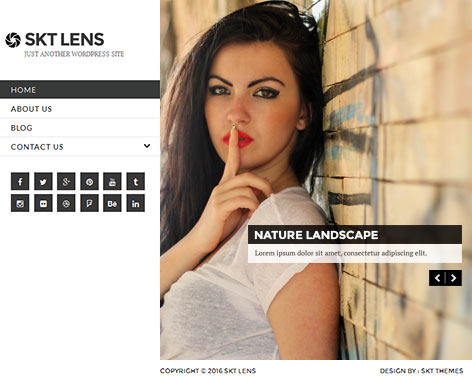 Turn your website visitors into long – lasting customers; convert your efforts into tangible results with SKT Lens Pro as one of the multi – purpose, feature – rich and thoroughly polished quirky WordPress themes ready to cater to absolutely any topic or niche.
Organize the natural – search campaign thanks to the ultimate search engine – optimized character of the theme and let people find your digital traits easily.
From icons package to decorate your website as per your identity or personality, contact form, gallery, tabs, accordions, footer and header to page and post layouts, WooCommerce compatibility and customization controls, SKT Lens Pro has it all.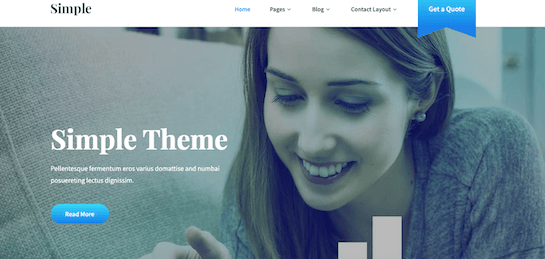 Use the science of leading the right traffic into your website with simple and lightweight while highly influential and persistent, thoroughly flexible and adaptive Simple of SKT production.
Search engine placement of your future website will be profoundly executed by this fresh and elegant, clearly – coded and soft – looking template ready to turn thousands of visitors' heads with its elegance and charm.
Responsive and mobile – friendly, e-commerce ready and shortcodes – based, Simple has been developed and coded to meet all the requirements of cross mobile and device compatible web design and as such let your website change according to the given screen resolution.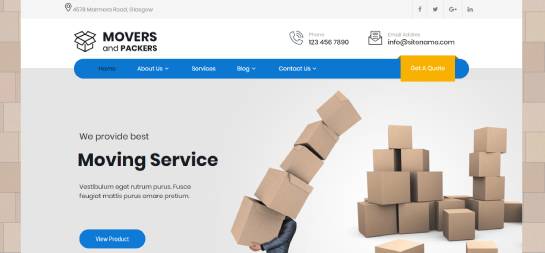 The next world – class sample of quirky WordPress themes at your hand for multipurpose usage comes to the fore as Movers and Packers. This high – end and challenging template is particularly suitable for moving and packaging, logistics and transportation service providers, as well as other representatives of this industry.
With an obvious stress both on form and function, Movers and Packers is the one to host your quality content easily and effectively and drive as much visitors and website readers as you may find expedient for your digital success. These results can be recorded primarily with a great assistance of the theme SEO – friendly and responsive design.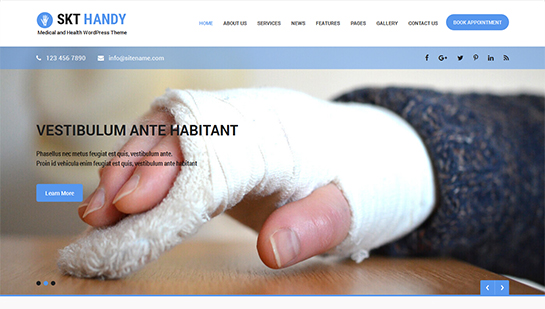 In case you set yourself a task to establish and run a handy and patient – centric doctor or clinic, medical or another health –related in no time and with too little exertion, look no further than Handy as for the present.
Since search engine optimization is almost half the battle of leading more and more patients and website visitors to your profile, SEO – optimized character of Handy will let you take tangible preponderance in the respective search rankings and will give you considerable advantage over your primary competitors.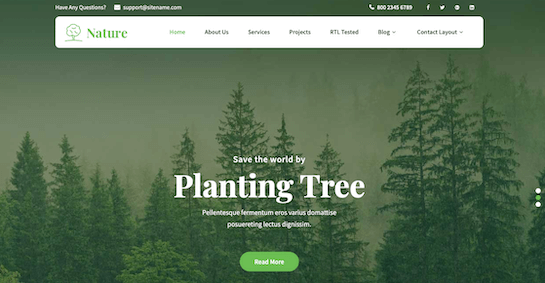 Advantages of Nature One Pro as one of the time – checked and future – scalable quirky WordPress themes are boundless. From external appearance to error – free internal operation, everything has been developed to the maximum profitability.
But among the multitude of valuable evidences Nature One Pro the one catering to search engine optimization should be mentioned separately.
All in all, this template solves a ton of SEO – relates issues and make your website and its content easy to read and digest for search engines and their rankings. It will also contribute to the people's trust towards you.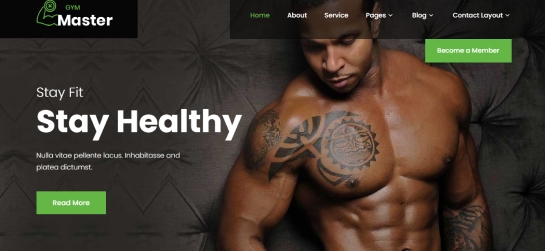 Get visible to all those individuals who have a wish to join your enthusiastic gym or fitness training and classes by the application of Gym Master that is strong enough from SEO viewpoint.
Be consistently available for all your clients and customers in 24/7 format and spend no additional means for that.
Produce and publish your content describing your health or gym center, club or private training, subscription options, working hours and other details through nicely – formatted theme sections and areas.
Choose the existing colors of the theme and make your content translated into as many languages as needed.