Podcast WordPress themes for podcasting websites are listed here.
This time we have decided to shed light on the best podcast WordPress themes ready to serve for any kind of podcast based and multimedia related websites to share your podcast projects and get your podcast up and running easily.
With the growing popularity of podcasting and podcasts, both the representatives of the business world and individuals use this technique to promote whatever they are doing.
Businesses can use podcasting to announce their new launches, products, and services, give presentations to their clients and more.
As for the personal usage, individuals are prone to use their authentic voice on podcasts of different shape and size and highly benefit from it.
In one case or another, running a relevant website to share your podcasts and make them available for millions of people is one of the reasonable strategies to apply and be satisfied with the future results.
Even if you are new to the world of podcasting, the below specified podcast WordPress themes will have your back to establish, manage and monetize your podcasts.
Designed with care and coded with attention, each of those templates appears to share the most valuable qualities and touches you can ever dream of.
Marketing Agency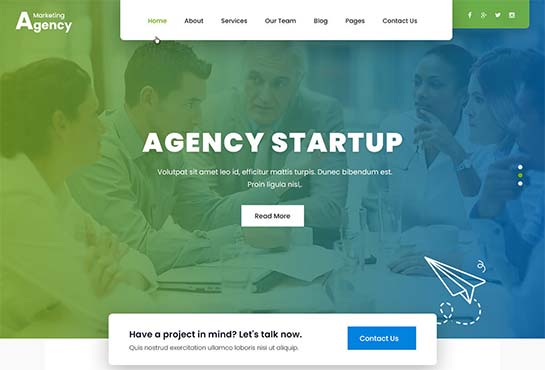 Marketing Agency will help you to build and promote your own podcast website without any cost barrier as it is available at an affordable cost.
The marketing agency can be considered as the best podcast WordPress themes that supports video and audio formats.
The template is adaptable to every screen resolution efficiently and effectively. Thus it is the perfect option that meets all your requirements.
The template is fully optimized with all-powerful plugins including page builder, eCommerce, SEO, and Podcasting plugins.
It comes with a light and dark template so that you can choose how your podcast website will look like.
Marketing Agency is supported with custom widgets, shortcodes, different styling header and footer, copyright section, logo upload and many more.
SKT Events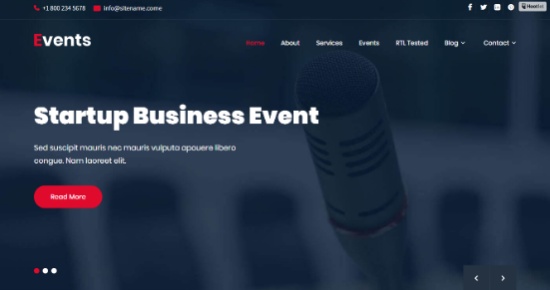 SKT Event is the most creative template that helps you to drive maximum attention of your audiences to your website.
You will be able to run podcasts for any upcoming events with the help of the SKT Event.
This template is also supported with multimedia content to provide you support for publishing podcasts to your online appearance. Video content and audio content is also supported.
The template is provided with lots of customization options so that you can make an impressive and fully functional podcast website without any problem. Technical knowledge is not a must for customizing the website on your own.
The main Features of SKT Events are one click demo importer option, pre-build demo content, more than 800+ Google fonts options, and so on.
SKT Software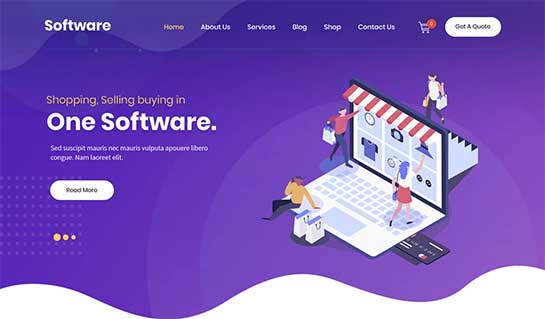 SKT Software is the best podcast WordPress themes as it will be more helpful for launching your fully functional website.
Its design is created in such a way that it will work for all podcasts. To give you the easiest option to set up the website it comes with a readymade homepage and a one-click demo import option.
Different layouts are provided for different purposes. You can modify the color of a theme very easily. From color picker, you can choose the color whatever you want for your podcast. Now you can also modify the fonts very easily.
The main features of SKT Software are responsive, multilingual, translation ready, free customer support, and so on.
Nuptials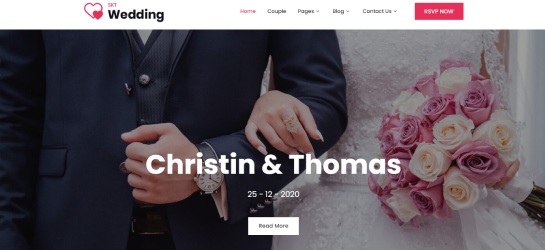 You will find Nuptials to be more helpful as you will be able to introduce your customers to your podcast, connect with your customers, and will be able to promote new episodes. The latest video or images of the events can be updated to the header section of the readymade homepage.
When you scroll the page you will find one unique section where you can showcase detailed information. Plus you can add social media links to share information on your social networks so that your visitors can join at your wedding or any other event.
You can also integrate MailChimp or any other plugin for utilizing the features provided by email marketing services.
Web Programmer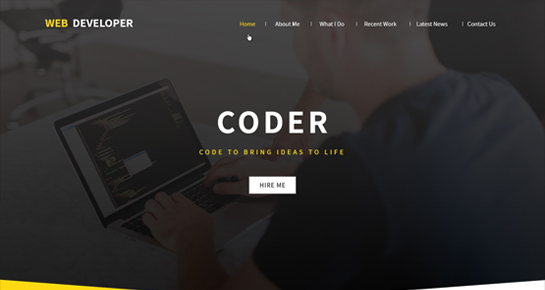 Web Programmer is a responsive and professional looking podcast WordPress themes that can be used for the podcast. The template is supported with the most useful plugins such as drag and drop page builders, eCommerce, SEO plugins, slider plugins, backup plugins, and so on.
With the help of these plugins, you will be able to add security, make your website visible on search engines, enhance your website functionality, and will be able to customize the pages according to your needs.
The best thing about Web Programmer is that it comes with a custom background, 4 header options, 5 footer options, build-in Google fonts, color options, and many more.
IT Solutions Pro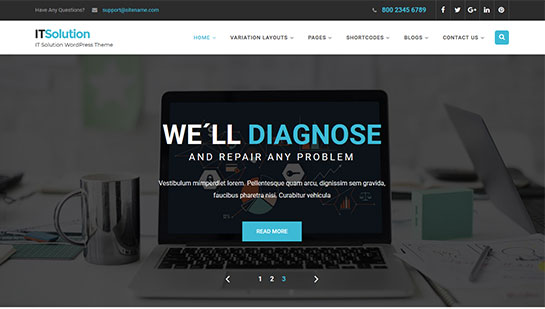 Having a website for your business will always provide you an opportunity to get more clients.
IT Solution Pro was mainly developed to target the audiences that are looking for some IT Services such as designing, mobile app and website development, social media marketing, search engine optimization, and services related to podcasts.
If you belong to the same field then you should choose IT Solution Pro to get a professional presence for your business.
This template comes with an abundance of options that help you to create and run podcasts in an effective manner.
The main features of IT Solutions Pro are 3rd party plugin support, video and audio content supported, compatible with podcast plugins, and cross-browser support.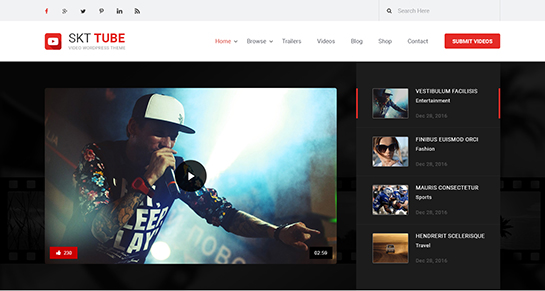 SKT Tube is one of the most successful podcast WordPress themes to give you a great start towards your dreams.
This video and audio website creation and management tool comes as a total arsenal of highly practical features, elements and content zones.
From nicely deployed homepage sections to footer and header areas all customizable, everything is at your disposal.
Powerful video slider is included in the theme for you to add your video podcasts and make them highly effectual for your website visitors.
However, you are powered to change the default slider and use any other compatible plugin with a special stress on images and photos, or something else.
Lots of shortcodes can be found and used within the theme for testimonials, team members, video galleries and much more.
Additionally, the theme has been checked for its friendly tone towards shortcodes and other plugins for additional working space and extended functionality.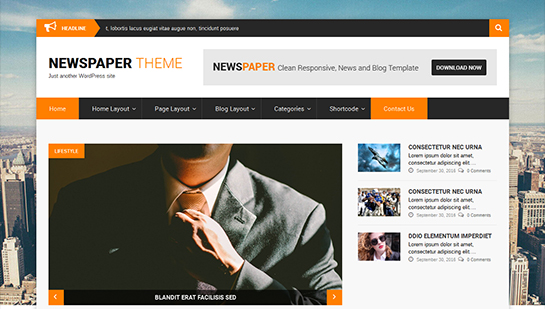 SKT NewsPaper Pro is the next multimedia based and energetic template one can run for his podcast website and never feel pangs of remorse for it.
This lively and original theme perfectly knows how to monetize your podcasting business and build your personal brand in the shortest period of time. A wide variety of websites can be built and showcased proudly when supported by SKT NewsPaper Pro.
The possible string may include online magazine, journal, newspaper, news portal, personal blog, podcast, personal or business podcast consulting websites and even more. There is nothing excessive or irrelevant in connection with this top rated website.
Every single detail has been thoroughly processed and updated to be amazingly simple and understandable in application. It is as responsive and mobile friendly as it is shortcodes based, customizable and plugin compatible.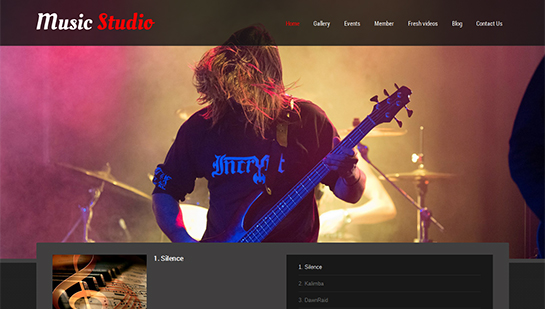 The next popular template among the available podcast WordPress themes comes launched as Melody. Initially designed to host audio and podcast materials, this template is powerful enough to win the attention and time of your potential clients and customers, fans and followers.
Let your unrepeatable style and professionalism be exemplified through your website and manage every possible section of the default template to match your desires.
Music album is available with tons of features to accurately insert your materials and let them be accessible around the clock.
Along with more than 100 shortcodes to easily handle the needed content, blog and page templates and Google fonts, Melody is also readily responsive, full documented and social media integrated.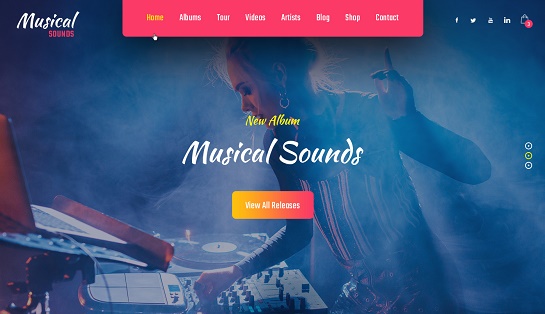 Musical Sounds is a podcast WordPress theme that can be used to create a website for professional musicians and sounds related businesses.
This template is responsive and updated recently so that you can use its extended features. One should use this template to make their customers updated about your shows and upcoming events.
you can encourage your customers to buy your products by providing simple steps for the shopping process.
This templates comes in handy with lots of functionality which also includes booking, appointment, blog, calendar, etc. One can use the Page builder plugin to modify their website's look and feel.
Musical Sounds is optimized for high-speed load times. Also, you will have an option to change the logo, galleries, background, sidebars, content, social media buttons, and more.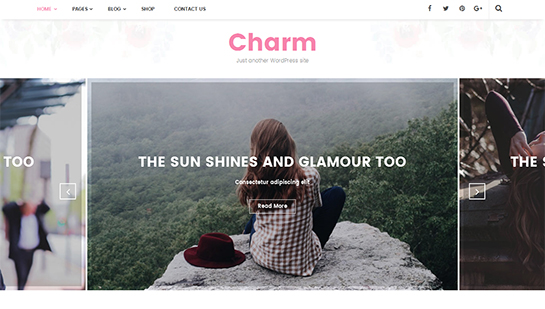 Let Charm bring decent sensibility to your podcast website. Uniquely decorated and stylized, pliable and robust, Charm knows the way to perfection and error free performance of any website relied on it.
Show off your podcast content with a fresh faced and streamlined web layout and customize the way they appear for the website visitors and surfers.
The rock solid foundation of the theme hosts homepage slider with pause time and animation, social and font based icons, widget friendly layout for posts, footer and header, as well as sidebar areas.
Page builder functionality can be brought into action within Charm to have supplementary layouts with the help of drag and drop functionality.
It is also one of the simplest and admin optimized framework one can find in the library of podcast WordPress themes. Hence, even if you are far away from WordPress related practice, you will be able to intuitively master this template.
Create a client and fan centric podcast website at a cost that is friendly to your budget with the help of Perfect Music.
Bewitchingly elegant and eye catchy, it is one of the most applicable podcast WordPress themes that can boast about its precision and adaptability.
Get a pixel perfect exposure for any kind of visual and textual, audio and podcast content or any series of digital media files, be it a public show, serialized audiobook, video clips or whatever it is.
Get a sophisticated and revenue generating website up and spinning for a one time price and enjoy endless advantages of having one website across different browsers and devices.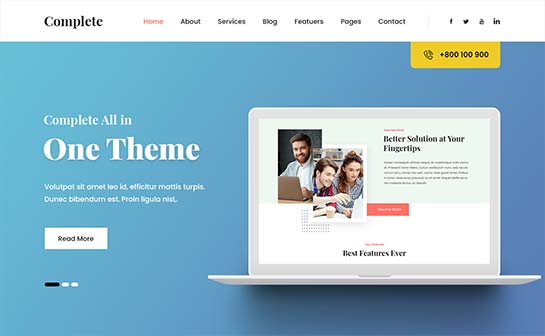 Complete Pro is the last, but one of the most complete and durable podcast WordPress themes designed to match any specific website objective or functionality.
It's a comprehensive and valuable website tool that will leave you satisfied not only by its affordable price, but also by the infinite possibilities and controls.
Complete Pro has got a think for awe inspiring homepage slides via the given slider, color picker performance for playing with colors, header and footer layouts to choose from and add your contact details and social media links.
Multilingual ready with PO file inclusion, it celebrates 100% responsive web design supported by clear and modern coding.
WordPress is a very popular platform for many website owners. It has gained popularity as it provides many services to its users. The main reason why it is so popular is that it is a platform for all kinds of users.
WordPress provides simple and easy support to the users as there are premium and free versions of many products.
It is a great platform which is accessible to all being an open source platform and also enjoys the benefits of many professional website coders who contribute to it on a regular basis.
WordPress started as a blogging platform and has evolved ever since to cater to the changing demands of the market. It has not comprised of the quality it creates and always have been on the top of the service.
We all know that the online world is very dynamic, there are constant demands and the changes come in overnight. One thing which was hugely popular will become obsolete and something else will take over.
There are new additions been made on a regular basis and what WordPress has been able to do is support all these charges and create a huge user base.
The reason why WordPress has been the market leader are many and most of them revolve around its ability to innovate and maintain the quality.
It is no surprise that the major websites which are ranked highest on the search engine use WordPress as its original platform for all its needs. The after services and the availability of the huge online community is appreciated by many users.
The WordPress users do not require any technical knowledge yet with all the support they can create a fully functional website. This is what the business owners appreciate, this way they can own their website and at the same time maintain the budget required.
The business often requires new ways to connect with the customers and the uses of the podcast are new in things.
They use the podcast to announce the launch of a new product or service, give a presentation and make an impact on the clients or the customers. The use of the podcast WordPress themes makes the whole process easy for the users.
The podcast used by the business is professional and then there is personal podcast as well. They both serve a different purpose and connect with different clients.
The use of the podcast WordPress themes have the ability to cater to all these demands and at the same time, they can connect with million using the right social platform.
There is no dearth of the options which are available to the users. There are so many themes one can choose from. WordPress has listed down the one which is most useful for ease of choice and convenience of selection.
All of them are user-friendly and do not require any technical knowledge for use. They are required with much functionality and the users can add the additional ones by using plug-in.
The users have the control in their hand as these are all customizable which leads to the creation of a great outcome.