The best and the most practical diet and nutritionist WordPress themes are put together in this article for giving a solid ground for all kinds of niche specific websites and blogs.
From diet and nutrition, organic and eco food websites, health professionals and medical expert profiles to online drugstores and pharmaceutical commercial platforms, gym and rehabilitation centers, everything can be perfectly showcased with any of these nutritionist WordPress themes.
The right and balanced nutrition is one of the important factors of human existence. It's a source of energy letting us work, learn and exercise actively, as well as the ground of the normal functionality of all the organs and systems of our body.
The importance of healthy eating and nutrition drew the attention of the ancient people as well. Particular, Socrates, who lived in the 5th century BC, wisely remarked, that people need to eat for living and not live for eating.
Well, as for today, the truth is that there is a way better than the two options proposed by Socrates. The reasonable relationship with food and beverage is not always a challenge for an average person.
With the help of professional nutritionists and dieticians, health and fitness experts, being healthy and enjoying food are completely compatible.
First and foremost, our nutritionist WordPress themes are dedicated to the presentable performance of such experts and specialists, nutrition centers and fitness clubs offering diversified nutrition consultation and services, products and more.
If your expectations are bouncing between having a pro quality website satisfying all kinds of client's needs on the one hand, and easy to use and customize platform for the website admin, each of these nutritionist WordPress themes can be nothing further from the best solution for you.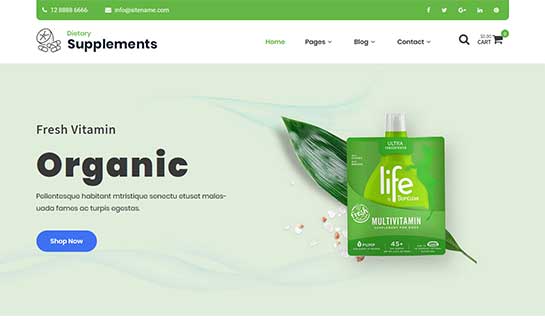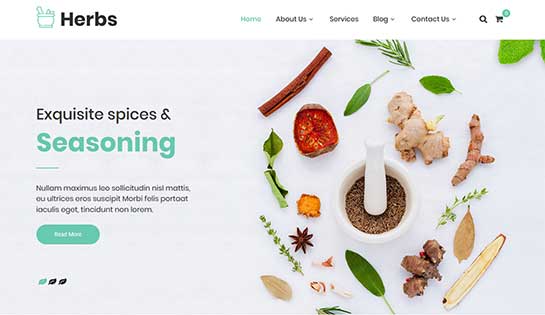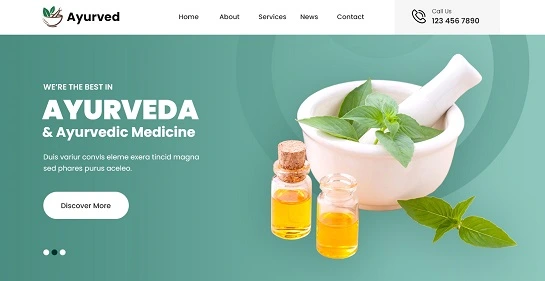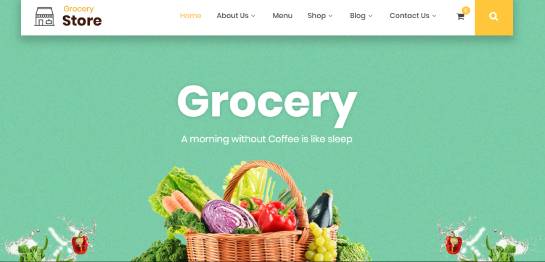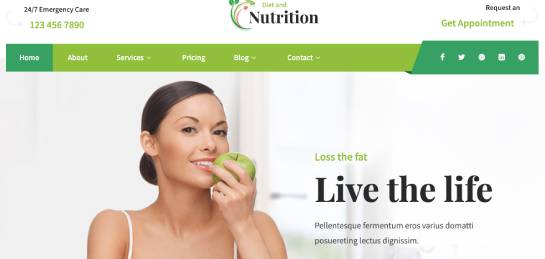 Diet and Nutrition is a high quality template specifically created for diet and nutrition, balanced and healthy eating, weight loss and muscle gain topics and niches online.
From private clinics and health centers to gym and crossfit clubs, seasoned dietician and herbal expert's profiles, this template can serve any kind of needs and elevate a valuable online presence.
As one of the clean and crisp, visually pleasing and functionally cutting edge nutritionist WordPress themes you can purchase at a really beneficial price, Diet and Nutrition comes with an admin optimized customization and management system.
It means you can take the leading role in the process of your site's styling and configuration, functional expansion with plugins and shortcodes, content translation with multilingual plugins, etc.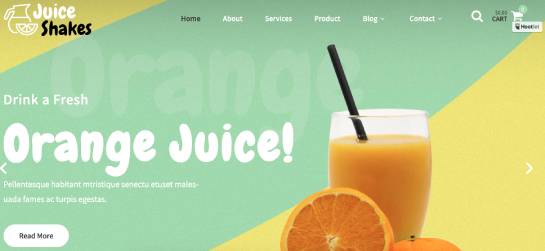 Juice and Shakes is the next perfect and indescribably durable website building ecosystem created with care, stylized with a unique taste and updated to keep pace with the constantly changing digital platform.
Ideal for absolutely any kind of content provision online, it is powered by a flexible homepage and its sections to adapt them to your specific needs, showcase available nutrition and diet relates services and consultation, as well as offer products with easy to find listings.
Dozens of time saving features and controls can be found in the theme's toolbox. Thus, you can enjoy widget friendly areas to quickly take care of the proper look of your site's footer, header and sidebar parts.
Prebuilt homepage slider to display whatever is the most effective in the collection of your visual content and yet much more to be revealed by you.
With a huge influx of new and flourishing web designs and trends in the virtual reality, Bed and Breakfast is custom built to respond to all the essential web requirements and coding controls to meet them all.
It means that your bed and breakfast, food and drink, diet and nutrition, medical or gym based website will share all the values to be responsive and adaptive to different platforms and environments, new and old browsers, mobile and gadget resolutions.
Along with fully commercialized and plugin compatible layout, dozens of preloaded font and color, post and page management options this template grants you with, it comes also with great support and complete documentation to give you the best guidance whenever needed.
All the important aspects and components that need to come together to form one of the best gym and fitness club, health care and medical, dietician or nutritionist WordPress themes are reflected in Gym Master.
As an owner of an active and dynamic business, you need to keep your website as energetic and lively, as possible in order to convey the true nature of your activities. Therefore, dozens of page and blog controls are added to the theme together with color and image ones to draw the best and the most zealous version of your site.
SEO and SMO optimization of your site will be another great opportunity to build a community around your website with members coming from social media and search engine platforms.
Now let us show what Catering is all about. On the whole, it's an obvious proof that a top quality website building can be affordable and trouble free in usage.
Available at a cost effective price and armed with a super easy management system, Catering can be managed and maintained by anyone without any web coding or design knowledge.
Thus, you don't need to purchase a new template any time you feel the necessity of updating the overall appearance and structure of your site or establish new color gamut and typography. Just use the accessible features and shortcodes or seek additional help among compatible plugins.
There is no limit to what you can craft and showcase your audience with Organic. Whether you want to change the general encouraging and powerful look of it and make a brighter appearance valid, add the best images to the slider to translate your expertise into visual effect.
Incorporate multilingual content or run an online store for selling your nutrition products, Organic grants you with a full scale potential to do it all.
Another reason you may go well with this template is its SMO and SEO integration to guarantee the best results and daily visits of your site.
Nutrition is part of our diet. Without nutrition, there will be no growth in the human body. That's why doctors and various nutritionists advise eating very healthy and nutritious. Eating food that contains the maximum amount of proteins, fibers, carbohydrates, etc. is very necessary.
You also need to know the desired amount of these required ingredients, as too much of something can always be harmful to the body.
That's why people who are concerned about their health look towards certified professionals, who can give the perfect device on what to eat and what to not. But sometimes, this service can be unknown to many customers out there.
So, if you're an expert, then it is absolutely necessary to have a website of yours. It will help you to showcase your services and as well as help those people who are in real need of dieting help. Building a simple and functional website is not easy by any means, as it requires patience and experience.
That's why Nutritionist WordPress Themes are here to help you build a perfect website, with all the bells and whistles, and still provide the information very simply to the desired customer.
To start off, the website should be crisp and clean, with all the latest technology, and functionality that will make the whole process a lot smoother.
There should a lot of place to customize and make the website just according to what the user will like. With better use of plugins and widgets, it will be very easy to make a pro-quality looking website.
The configuration along with styling should be on point, along with the support for more languages. This will create a multi-language setup, which will help users from different places to experience the service.
The website will absolutely fit with your consultation services, and thus gain a whole new trust among your user as well.
The website will be mobile friendly as well, so that your customers can access your website, anytime and wherever they want to. This will a huge benefit in this age of smartphones. And all this is possible due to these themes.
Not to mention, there will be support for SMO and SEO as well. These two tools are indeed very necessary for any budding website. SEO stands for Search Engine Optimization, which will help your customers find your website for fast, via the help of Google Search Results.
Good SEO helps your website to be at the top of the search results, thereby making your website more popular among numerous users.
SMO, on the other hand, stands for Social Media Optimization. This tools help with your social media reach, and thereby pulling customers from the various social media platforms out there, for example, Twitter, Instagram, etc. Both of these will be helpful in growing your business, to unprecedented levels.
Along with the help of SEO and SMO, there will be very minimal effective cost included in this whole process. So, even professionals on a budget can also use this option for boosting their business.
That's why Nutritionist WordPress Themes should always be your preferred way of entering into the nutritional professional website space.