A noteworthy roundup of mobile compatible WordPress themes based on responsive web design styles for hammering a website of any kind or category into small, medium and great shapes.
In the current digital world, one of the main concerns of any website holder while mapping the anatomy of any online profile is being sure that the site is totally responsive and cross mobile and device – compatible.
The reason for that is the constantly growing statistics on client and consumer mobile usage and adoption who are repeatedly accessing the global digital network from everywhere and anytime with their low – powered devices and smartphones.
All in all, responsiveness and mobile – compliance are qualities that ensure the website's layout to alter according to the target screen size, so that your content will keep its presentable look and convenient functionality by keeping your multi – device users a kilometers away from any kind of visual distortions or functional errors when browsing the website on their mobiles and tablets.
As a consequence of the above – said, we are pleased to present 100 % mobile compatible WordPress themes produced by SKT Themes and ensured with responsiveness that undoubtedly has a positive effect on the client engagement and conversion rates, better search engine rankings, as well as keep the website owner away from the headache of building another mobile version of the target website.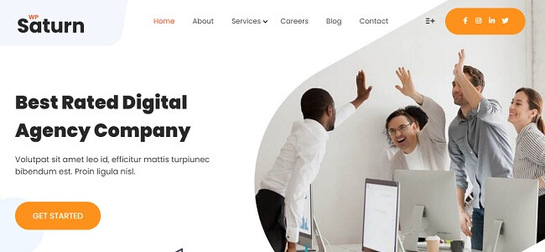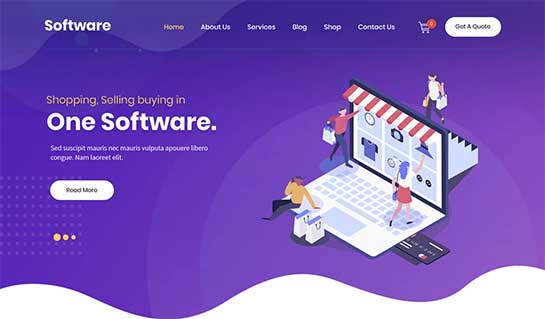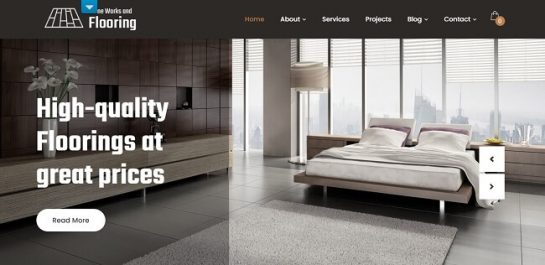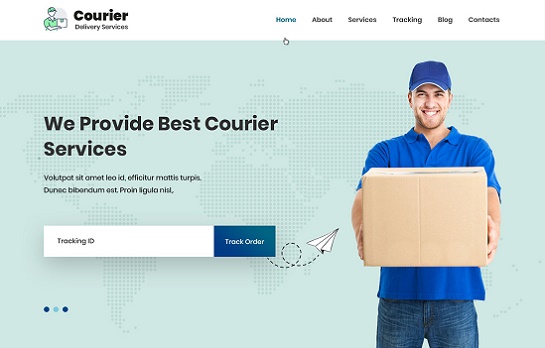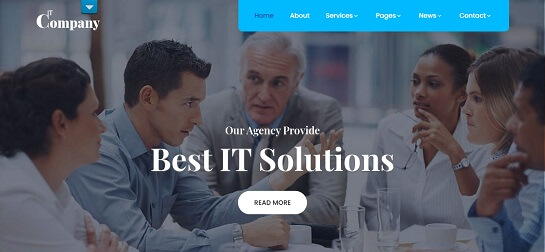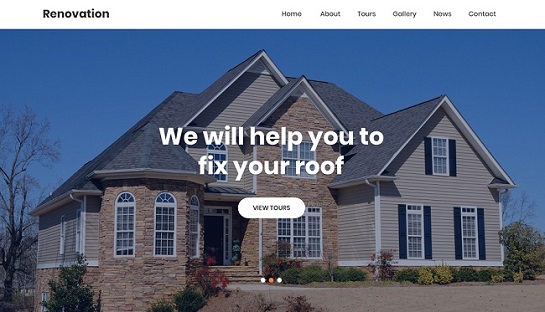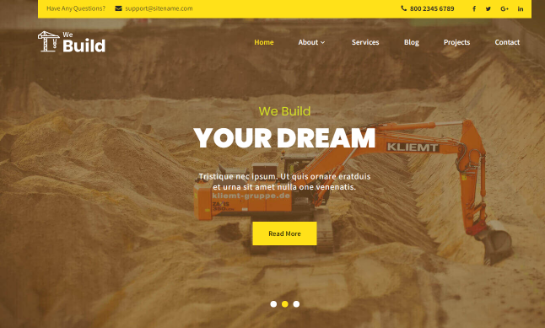 Furniture Pro is one of the most popular mobile compatible WordPtess themes that stands for precision, comfort and persistence. This highly universal and multipurpose template delivers truly presentable outlook in combination with huge inner potential to be used accordingly by any web admin with pretty little or no coding experience.
Packaged with elegant visualization, neatly – formatted theme sections and content zones, full – width controllable slider for the best images and photos, diverse post and page layout variations, SEO compliance and SMO integration and much more, Furniture Pro celebrates readily responsive and cross mobile and device compatible nature to easily toy with your mobile and device – armed clients' emotions.
To be truly brilliant and unbeatable in the restaurant and cafe, food and drink industry you are striving to dominate in, SKT Food can be irresistible template at your disposal with pretty affordable price.
Give your future food or recipe – related website the responsive boost it needs and enjoy avant – guard results in the nearest future by embedding all the relevant information about your restaurant, its history, menu and its items, addresses of physical locations, phone numbers and more into nice – looking theme sections and areas, by arming the homepage ready – made slider with the most delicious and tasty dishes and proposals and always keeping the visitor's focus on it no matter what device they are using.
The next wonderful pattern in our list of mobile compatible WordPress themes is The Art ready to tailor to any image and portfolio – related needs and manifestations in the digital environment with minimum efforts and time to be spent.
This template has been developed with responsiveness and mobile – friendliness in the developers' mind in order to produce a powerful theme not only for the current digital situation, but also for the future scalability. It means that your website of any kind based on The Art will be ready to adjust itself not only to existing mobile and device screen sizes and dimensions, but also to those of future digital generations.
In case your major inclination is to unite your website around all the popular browsers and devices, here is clearly – coded and lightweight Simple that is elegant and presentable in its simplicity and neat structure instead of bursting with overwhelming shades and contours.
This thoroughly projected and minutely worked – out template is a perfect fit for absolutely all the industry and business representatives, individuals, artists, designers and developers, online traders and others. Powered by total responsiveness all around, Simple is equipped with easy to use admin backend for ultimate changes and customizations, prebuilt slider with pause time, animation and other controllable elements, changeable backgrounds and colors and much more.
If you want your company identity or brand to be presented in the most professional manner in order to get your online profile outlined with sophisticated poise.
Luxury Watch is all that you need. With this unique and awesome, surprisingly comfortable and flexible web builder you are only one step away from near – perfect website of any denomination that will be seamlessly suitable for any desktop or mobile usage and fluid user experience, since the theme shares all the touches of high – end mobile compatibility.
SKT Magazine Pro is dynamic and mind – blowing example in our list of mobile compatible WordPress themes with optimized browsing experience.
It is coded with responsive web design principles, and accordingly, features a platform with boundless advantages catering to simplicity and exactness, meaning that no matter what device the client is using to browse your content, he will find it in the neat way prioritized by the website admin.
To put it short, the theme is coded to create a universal system with one URL and one and the same content source, so that all your relevant site publications or blog updates will react to the size of the visitor's mobile or device with all the required amendments and changes.
The last template custom – built for doctor and health and medical – related profiles and well – optimized for any low – powered device usage is Bony. From clean and serious design to accuracy and felicity in operation, this responsive template will enable your website information to look impeccable in every single device or mobile irrespective of the screen dimensions.
This power – dressed and fluidly energetic template is always demanded and on trend thanks to its easy to use and follow structure and handy toolbox, including lots of icons and fonts inclusion for the best typography, shortcodes availability and plugin compatibility for better results, as well as multilingual support.
One of the increasing worry for any business owner is in making sure that their website is mobile friendly. This is why, when you are setting up your website, you need to choose your theme carefully. The first thing that you need to do is to ensure that the chosen theme is mobile friendly and that it is compatible with all devices.
The fact of the matter is that not all the themes are responsive or mobile friendly and as a result, this can impact the overall functionality of the website itself.
This is why it makes sense to do a dry run before you install a particular theme on your website to make sure that it is as good as claimed. Here are a few reasons as to why you should check out some of our mobile compatible WordPress themes.
Mobile phones: According to various studies, more than 60% of online customers often make their purchases through their android phones and other hand held devices. And if your website is not built with a responsive design and is not mobile compatible then chances are that viable prospects could land on your website and be unable to check out or navigate through all the pages listed on your site.
User experience: If a user sees that your website is old, has not been updated and has not been built with a responsive design then he or she would no longer bother to visit your website. This is why it is pivotal that you choose one from the many mobile compatible WordPress themes listed on our website.
Customer retention: You may find it harder to retain your old customer base as they would find it hard if not impossible to place any orders through any of their hand held devices or through their phone. And when a customer feels that using your website is a real hassle, and then chances are that they are going to walk away. This is why you need to check and install a responsive theme so that this does not happen.
Functionality: Your website could be on anything – you could be marketing products or services or even sharing day to day information with your audience base. But without a responsive design in place, your users may find it hard to access complete functionality of your website.
This can even result in a drop in your SEO rankings which is why you need to take effective action to ensure that your users can access compete functionality of your website, through any device.
These are some of the reasons as to why it is vital that you install a responsive design in place. If you are selling a product or a service, it is vital that you go out of your way to ensure that your customers are satisfied and you can make that happen with a responsive design in place.
So before selecting a theme to install on your website, always make sure that it is compatible with mobile phone and other hand held devices.