There is hardly a shortage of medical health WordPress themes dedicated to the creation of premium quality medical, doctor and health related websites and blogs online.
However, the most time consuming part could be the selection of the most valuable and suitable one among them to get you started with a professional and user centric medicine or clinic, hospital or healthcare, mental or physical health, diet and nutrition, neurology and tests preparation or any niche specific website.
Therefore, in order to narrow down your selection into the top rated medical health WordPress themes, we have added them in this article and are going to present them to your attention one after another.
The best thing about these medical health and doctor website templates is their versatility and all inclusive nature enabling you to use the whole potential of each to fulfill your own website needs and requirements.
From medical equipment and laboratory websites to doctor profiles with online reservation system included, from small local polyclinics to a seasoned medical institutions and hospitals, and medical academies.
Also, pregnancy and child care, chemist and professor, nursing and med care businesses and not only, anything that is doctor and medical focused can be built upon these medical health WordPress themes.
All the essential features and must have controls for a successful online medical practice are proudly included in each of these healthcare and medical health WordPress themes and are offered you at a surprisingly cost effective price.
Thus, whatever your final choice, you can be sure your website is going to be an important part of your medical business growth in the way it affects your prospective clients and potential customers with your high quality and hospitable, easy to use and caring website.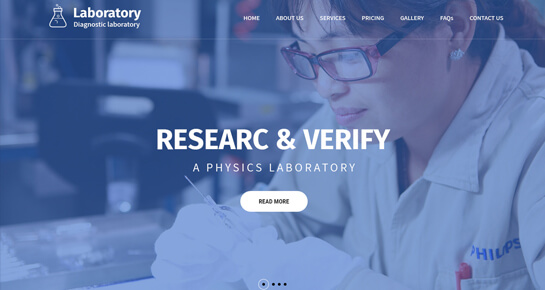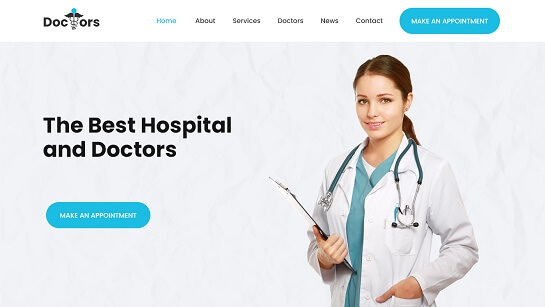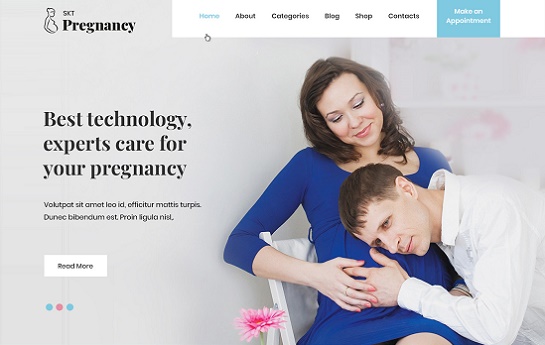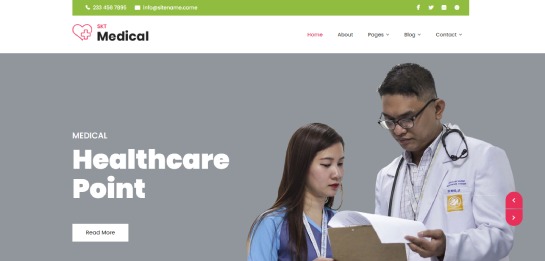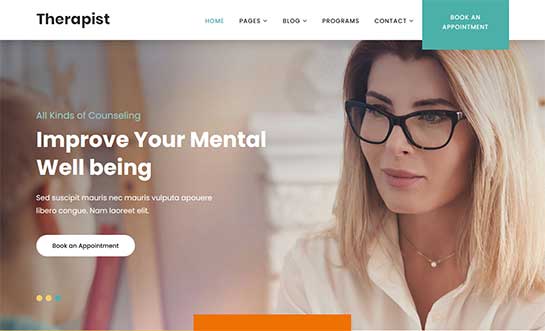 What can talk about the medical nature of your website louder than white and blue styled Medicare Pro? This template is one of the well prepared and visually clean medical health WordPress themes powered by strong coding yet simple to use layout.
It means that a medical health business website creator of ay background will be able to discover a bulk amount of management options to craft something unique and relevant out of the given default platform.
Moreover, not only the external touches are subject to changes, but also the functional capacity can be varied and extended by the application of preloaded shortcodes or by the addition of new compatible plugins.
As for the latters, the compatible plugins are many, from commercial and online payment to online registration and contact form, caching and optimization, SEO and SMO, etc.
Establish, control and protect your reputation with the help of Handy that is totally medicine and heathcare centric, clean and crisp, responsive and mobile optimized for sharing the best look and feel across multiple device and mobile applications.
The better your online exposure, the more patients you are going have as a result. Wit Handy, the best online exposure is guaranteed even if you are a professional only in the medical field and not in the web development.
There are limitless web customization and design possibilities you can test from the theme's backend until you find the best one going hand in hand with your medical business and its identity.
A top rated medical website should not necessarily been something heavy or full with diverse design solutions, saturated graphical touches or excessive features.
Rather, it should exude accurate and easy to navigate nature to save the patient's time and keep his focus on the most important.
In this relation, Toothy is one of the accurately crafted and minimalistic medical health WordPress themes you can give a try and keep your website well organized and attention generating day and night.
All parts and elements, color combinations and typography, main and secondary widgetized areas, page and post are controllable to form a unity that will generate the right emotional reaction and will ensure your medical business' value and transparency.
The primary focus of your website based on Bony is going to be the website user, no matter whether it is a patient, customer, partner, physician or an insurance agent.
All website guests who are trying to access the website with their PCs, notebooks or portable devices, will find an ideal website form and function complying specific technical needs of their digital devices.
However, the mobile optimization and responsive coding are not the only advantages of Bony. The theme is also well formatted to be a modern product custom built to cater to any medical phenomenon that needs to be showcased or advertised online.
Among other advantages are the theme's admin friendliness and shortcodes based environment for gallery, portfolio, testimonials and more, search engine optimization and full documentation.
Yogi Pro is another elegant yet lively template to be used for medical, health and healthcare websites, fitness blogs, yoga training classes and much more in the field.
It comes with a motivational look that can be even enhanced by the addition of relevant images on the homepage, strong HTML 5 coding with CSS 3.
Page and post layout choices, color picker for color choices and combinations, tons of fonts, buttons and icons to make sure your website offers every single call to action or attention grabbing element.
Should you go online with your pharmaceutical website and sell medical products, medication or drugs, you are welcome to do it with e commerce optimize Yogi Pro.
Finally, there is caring and very sensitive, but reliable in operation medical website solution called Healing Touch.
If you choose this template as a starting point of your medical website, there will never be an increased financial burden in the cost for creating your valuable website and keeping it alive and doing well all the time.
First and foremost, the theme is pocket friendly so that you can spend minimum financial means but receive a whole web management mechanism that will never require professional assistance for changing, adding or removing anything in the theme.