Below is a comprehensive walkthrough to the best meat shop WordPress themes for butchers and meat shop owners, farm shops and charcuteries, restaurant and eateries, as well as other meat and eat related websites and blogs.
As any type of business, butchering also takes patience, time, efforts and investment in order to become prosperous and revenue generating while targeting the right audience and groups of meat consumers.
However, in the online battlefront, things are easier with the best meat shop WordPress themes projected and crafted by WordPress authors to facilitate your work in the journey of getting connected with your target base and consuming your products.
Take any of the well formatted and nicely thought out butcher and meat shop WordPress themes discussed here and make your selection based on your own opinion and business vision.
Anyway, with any of those meat shop WordPress themes you will be able to grow your meat and poultry profile as a reliable revenue stream with less investment and efforts.
With the simplest admin area at your fingertips, each of them will let you configure and customize, drag and scale, resize and redesign the environment around you with simple clicks.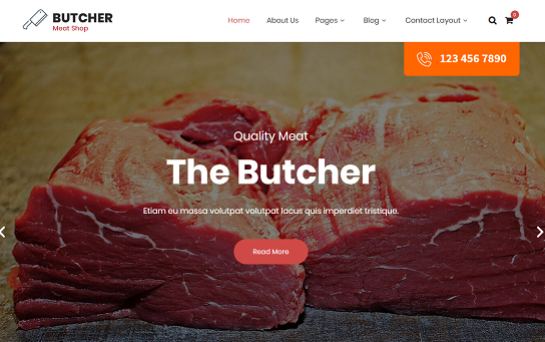 Butcher is a Meat shop WordPress themes specially created for a meat seller, meat shop, meat farms, raw meat shops and meat delivery agencies. The template is completely responsive and user friendly. With WooCommerce integration you can start taking orders online and getting paid via online transaction.
Number of products or meat items can be added to the estore such as burgers sausages and steak. The template of Butcher is seamlessly designed so that any customer can view and can order your meat items from any device.
Different layouts are created for post and pages so that you can create a website as you need. It comes with so many shortcodes and photo gallery option to increase more functionality.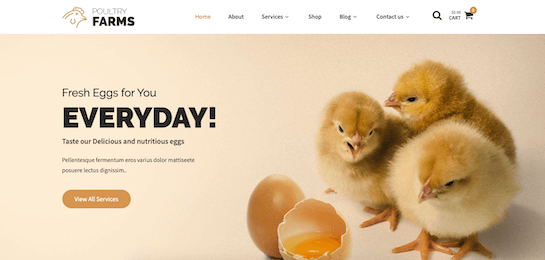 Poultry Farm is a WooCommerce Meat shop WordPress themes that has just amazing design that suits any type of online business that sell meat or food items. This template is pack with some features that will help you to create successful meat shop website.
It comes with so many options so that you can customize the website design very easily. Poultry Farm is compatible with page builder so that you can edit the inner pages smoothly and effectively.
The pages and layouts that you see in the demo are easy to setup with one click demo import option. You can access WordPress dashboard to access any pages without any problem.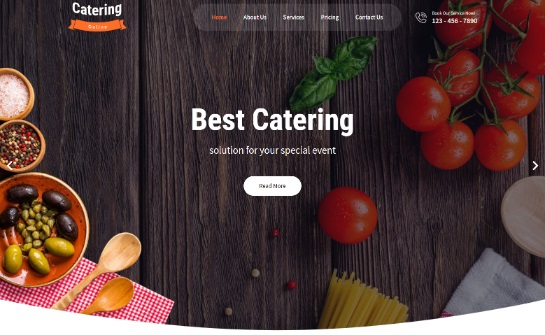 Catering is one of the drool inducing and appetizing eatery and meat shop WordPress themes to run on the basis of any restaurant and eatery, butcher or meat shop websites and presentations online.
With Catering, you will never worry about the web users and visitors leaving your profile due to the distorted images or illegible content. Thanks to the responsive and pixel perfect coding and styling, the theme is well optimized for any kind of desktop, mobile or tablet usage with presentable content and imagery across all of them.
From shortcodes to fonts and color management options, from HD readiness to customizable areas and widget friendly parts, all these features and elements are wrapped up together in an affordable, plugin compliant and well executed template.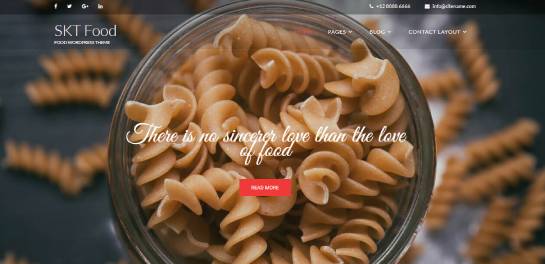 Responsive and SEO optimized, user and admin centric, SKT Food is the next butcher, food and drink related online platform to be the best online companion of you and your business.
Make the nearest success and income generation of your butchery business a reality by the application of SKT Food and make your services and products easy to view and order from any corner of the world.
Whether you want to establish your virtual meat shop and sell your fresh products online, organize delivery or accept guests in your tiny eatery, SKT Food knows the best way to do it.
Take one of the best commercial plugins and you will be granted with a whole e commerce ready platform with all the necessary controls to make your store accurately categorized and open in 24/7 format.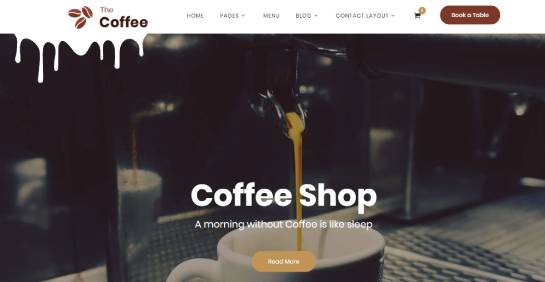 With amazing in built parts and gallery section, elements and configurable areas, Coffee Shop is one of the meat shop WordPress themes to take your popularity to infinity.
Designed for the most demanding client and inspired by the latest trends applied in the modern digital arena, Coffee Shop is presented with totally adjustable layout, easy to use admin dashboard, menu area for showcasing your menu items or types of meat products, price listings availability and more.
More than 100 shortcodes are enabled within the theme for you to achieve the desired functionality and setup the needed content within the shortest timeframe.
Well processed coding runs at the core of the theme with responsive character and cross mobile compatibility, as well as plugin support for ecommerce activities, manageable galleries and portfolio, menu plugins for better categorized menus and much more.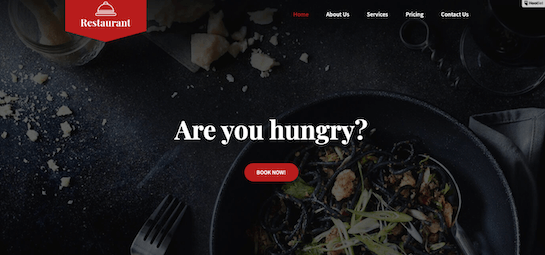 Ele Restaurant a try and you will discover boundless of its advantages over many other pizzeria and restaurant, eatery and brewery, coffee or bakery, butcher or meat shop WordPress themes as for now.
What is more enjoyable with Perfect Pizza is that this template requires minimum WordPress preparedness and no coding knowledge at all. You are powered to achieve the preferred look and feel of your site without sweating hard on stressful coding or complex design.
All the essential features and controls are rolled up in Ele Restaurant that is also responsive and mobile optimized, smoothly navigable and plugin friendly to match the expectations of your busy and mobile armed clients.
All in all, there are widget friendly areas with useful information to encourage your first time visitors to explore your site and your business, gallery area for displaying your tasty products, multilingual ready layout, etc.
Add a bit of unique scent and flame to your online marketing strategy with Restro and start your meat shop, cooking or restaurant adventure with minimum financial means.
This highly versatile and amazingly intuitive web building platform comes with pre enabled pages and homepage sections, as well as default content which should be replaced by your own content and images.
This template will help you get the most of the given opportunities and provide your potential and future clients with an enjoyable online atmosphere showcasing your culinary talents, tasty dishes, unique menu items, fresh meat products and more.
Shortcodes based and always updated to keep pace with the novelties of the digital spectrum, Restro is custom built to provide both you with stress free online experience, viewing and customization controls.
Airy fairy design of We Bake together with well arranged content zones will make your bakery or meat shop website visually pleasing and accurate for the end user to scroll and enjoy.
The theme is already minutely worked out and preloaded with the main features so that it will require you only a bit of customization to go live with your own profile.
This elegant and mobile optimized website builder is quick and comfortable when viewed on different hand held devices or browsed by any modern browser.
All in all, your client's good experience can begin online especially when your site is supported by the needed plugins, extensions, add ons and shortcodes.