If you want to fuel the fire of your interior design or home décor website with one of the best home decor WordPress themes, this article is for you.
We have put together the most relevant templates for home and interior design and décor, construction and renovation, furniture and design accessories, home and décor, design firms and agencies, private constructors and portfolio based designers, sew or do it yourself blogs, etc.
Are you looking for a portion of inspiration to create and stylize your interior design or décor website or blog?
We all know that decorating a home or any other living space can be a pleasant, creative and even inexpensive event if there is a relevant step by step guidance to it.
In other cases, people are keen on hiring seasoned designers and experts of the field to realize their extraordinary design ideas and solutions.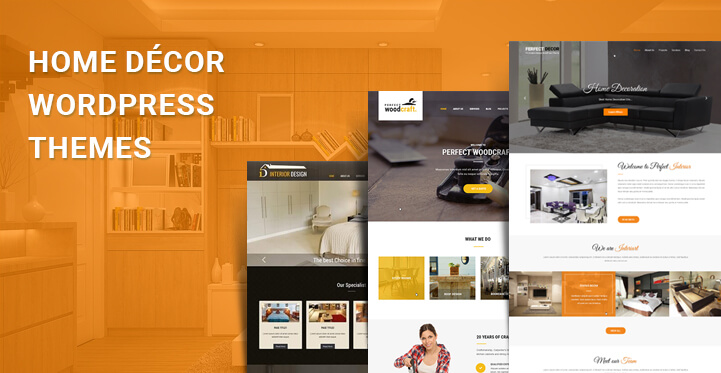 In one way or another, the first directory they turn to is the Internet with its boundless information and links to different resources.
Therefore, if you are the one dealing with home decor and design related business, neglecting this virtual domain can be devastating for you and will lead to the loss of many potential clients.
In order to save your time and energy, we have scoured the Internet for the best home decor WordPress themes to go smoothly with your niche specific website of personal or corporate usage.
Each of the below mentioned home decor WordPress themes is perfect to alleviate you of being a top rated web designer or developer to make the most of the given template.
The professional specialist creating those templates have already done the heavy lifting by making them as powerful and flexible as you have never seen before.
And since the truth lies in the details, let's take a closer look at each of them.
Best Home Decor WordPress Themes 2022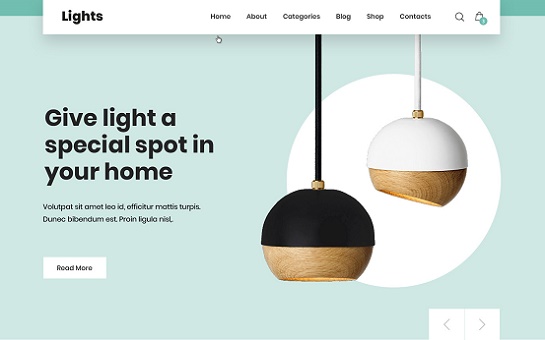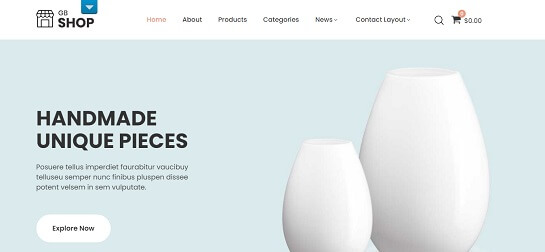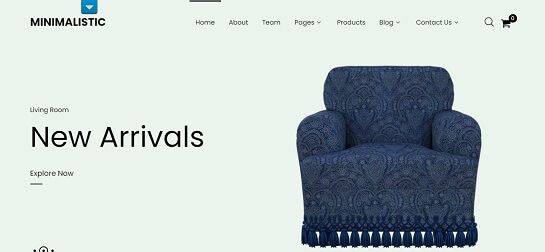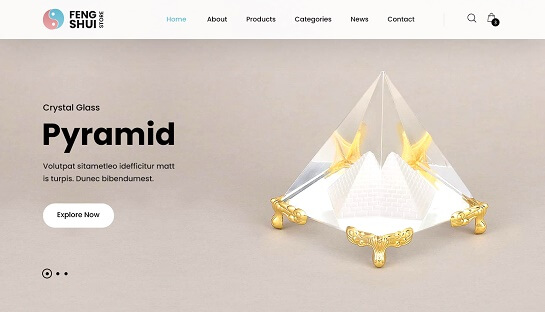 Home Decor WordPress theme is a very simple, clean, flexible, feature and new age WordPress theme that can be used for interior, home decor, furniture & catalog, windows and doors, flooring, and for corporate web sites, etc.
Responsive design is the top feature of the decor WordPress theme. As Maximum no. of users are accessing the website using mobile, Tabs, Desktop, etc. we have made a theme in such a way that it is responsive for all devices
The theme is SEO Friendly (Search engine Optimization) means search engines will crawl each page easily to increase the web presence on search engines.
Plenty of Widgets are allowed in the decor WordPress theme. as you can use custom as well as customizable widgets which is one of the features that WordPress users love.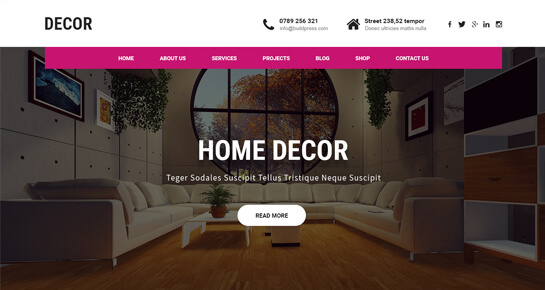 The best Home Decor WordPress Themes is a Decor theme. The work flow of this theme is same as Kitchen Design pro does but this theme consist of important feature I.e. call to action on the top of the header and bottom in the footer.
Decor theme can be used by home decors, interiors decoration, Interior designing, architects.
This theme has been provided with free 1-year support via email and phone number. Free Full documentation is also provided with step by step guidance.
The decor theme is multi-purpose and very light weighted. Different plugins like WooCommerce, widget plugins, SEO plugins, Security plugins, Scroll-bar plugins all are supported.
The main highlighted features of Kitchen Design Pro are Header option are given so that you can add or delete any one of theme, slider dynamic means more than 10 slider images can be added.
The installation has made free of cost, retina-ready that supports high-quality images, font and color changes options are provided different font plugins are also supported, SEO friendly that helps for ranking the website to the search engine, Images and text changes can be done easily.
Developer friendly that you don't even write a line of code, shortcode friendly, multilingual friendly which will help for website translation, page builder friendly, widget friendly, and different footer option is made available.
SKT Construction Pro is one of the proven techniques among home decor WordPress themes that will aid your website's creation and further management.
Additionally, this premium quality and visually creative template will strengthen the bond between you and your prospective clients by enabling them to quickly get in touch with you online.
Collect all your expertise, creative and inspirational decor ideas and architecture models, showcase your master classes and portfolio online via the preloaded areas and sections and let that information be easy to search and find for your audience.
The quick loading and fast performing rate of the theme will greatly reduce the time and nerves your website guests are going to spend on waiting for your content to be loaded in case of both desktop and mobile versions of the site.
With a professional customer support and full documentation available, WoodCraft is also one of the most popular interior design and home decor WordPress themes one can find in the virtual platform and use effortlessly.
Whether you are reenergizing your old website with fresh breath and look, or starting everything from scratch to engage new clients and open up new perspectives, WoodCraft can be a scalable solution for you.
This ultimately responsive and cross mobile compatible, shortcodes friendly and WooCommece compatible template is particularly suitable for home décor, design and furniture related websites, as well as carpentry, joiner and other wood related businesses online.
Through Furniture Pro's supportive touch and minimal learning curve, any home décor specialist or interior designer, carpenter or cabinetmaker will receive many emotional as well as tangible benefits.
Concentrating on a productive and results guaranteeing ingredients and elements of Furniture Pro can make a significant difference to the way you are communicating with your clients and customers and to the level of success in the digital platform your business achieves.
Make the most convenient and responsive framework to satisfy the needs of both PC and mobile users of your site by the application of Furniture Pro and make your content be ranked higher through search engine enquiries.
The theme is also HD and retina ready for pixel perfect large scaled images, as well as smoothly navigable from page to page and from top to bottom.
Furnish or Interior Pro is the next mind blowing and functionally saturated template included in our list of home decor WordPress themes.
With easy to follow instruction in the given documentation, as well as with easy to use admin dashboard from the backend of the theme, Furnish Pro accurately balances the theme's capabilities by making them easily controllable and customizable whenever needed.
The authors of Furnish have put their heart and soul into creating an authentic and thorough product serving multipurpose needs.
Hence, with Furnish you are free to manage and control every single part and element of the theme, to change its form and look, color and placement as far as the theme's potential lets you do.
Kraft is another general purpose and fully fledged template with unique style and unmatched design to deliver your home décor, interior design and decoration website in a spectacular fashion.
Stay true to your own style or spirit and change the look and feel of the theme to match your preferences. Craft your own online castle with the right color combinations and font based typography to be legible across different mobiles, browsers, tablets and other hand held devices.
The SEO friendly coding, translation ready and commercial compliant character of the theme will also help you move into a completely new world of opportunities and new business cooperations.
Black and White is the next chic and classy looking template to be the online destination for your home and garden, furniture and décor related materials, products and services.
This black and white based and designer made website builder includes sequences and features that can be successfully applied from the theme installation and activation onwards.
One can find ultimate color and font management options, mix and match of different shortcodes and preloaded social media and other icons, PO file with translation ready framework and plugin compatibility, SMO and SEO optimized coding and much more.
As an interior decorator you may need to do a lot more than depend on grateful clients to pass the word about your business.
For the fact of the matter, is that more customers are likely to flock to you on the basis of your website and the overall presentation than as a result of any of the traditional marketing channels or the odd flyer or two.
This is not meant to discredit the 'word of mouth' but that you would be able to accomplish much more, increase your reach tenfold with an online presence and that's the reason why you should check out some of these home décor WordPress themes.
With these home décor WordPress themes, you should be able to customize your website and more importantly, be able to showcase your work with integrated advance functionality (thanks to various plugins and widgets), resulting in enhanced user experience.
And even a lay marketer would know that a satisfied customer is likely to return again and with his feedback and ratings, your traffic should pick up as well.
Here are a few additional reasons as to why you may want to pick your theme from the current collection, for your website.
Stylish: When it comes to surfing home décor websites online, most customers expect a stylish design that showcases the designs, models, furniture perfectly. These themes do that and a lot more, more importantly;

These themes come with sliders and preset galleries that you can use you can use for your images. Just one tip: Make sure that you use a professional when shooting these images, as they can make all the difference.

Templates: These themes have been specifically designed for the home décor niche and as such, they all come with pre-built templates that have been designed to appeal to most customers.

These templates have been designed with a sense of style and sophistication with the right color tones so as to enhance the appearance of the object in question.

Additional pages: The good news is that these themes come with built-in page builder or at least most of them do. You can use the same on your website and with it, you should be able to craft and develop additional pages seamlessly.
Woo commerce compatibility: These themes are also woo commerce compatible so you should also be able to set up a payment gateway for customers who are interested in booking your service in advance.
These are some of the reasons as to why you should take a closer look at our home décor WordPress themes. And keep in mind that a theme alone cannot sell anything to your web visitor but that your content needs to be equally effective to close the deal.
So make sure that you develop high-end content and post the same on your website. This should help you reach out to more customers, and even boost your SEO rankings as well, so make sure that you choose the right theme when setting up your website.