The most dynamic hiking WordPress themes are in the focus of our attention which are designed and launched for hiking and camping, trekking and summer tours, adventurous sports, as well as other outdoor activities and clubs online.
To start with a little bit philosophical approach, hiking is not only a long distance walk merely for enjoyment but also a huge source of new feelings and emotions which can be therapeutic and thus even healing for the human body and mind.
In order to be ready to proudly meet constant challenges the modern crazy life offers you, you need to keep your body and spirit well prepared for the worst.
With constant changes in weather and climate conditions, heat and cold intensity, physical activity and more, hiking can be the toughest defiances both physically and mentally.
All in all, hiking and trekking or any other form of active or outdoor leisure can be a great assistance to shaping the "You" you have always dreamt of being.
To make matters easier and simpler for you, we have done a great job and collected the most practical hiking WordPress themes for hiking vacation and tour operators and organizers to advertise their zealous services and breathe fresh air into more peoples' lives.
All of these tour and hiking WordPress themes are well equipped and come as a ready made template to give your website a quick start.
If you want to touch each of them here and there for better visualization or operation, you are free to do that with our self hosted and open source templates.
Hiking WordPress Themes for Hiking Trekking Camping Websites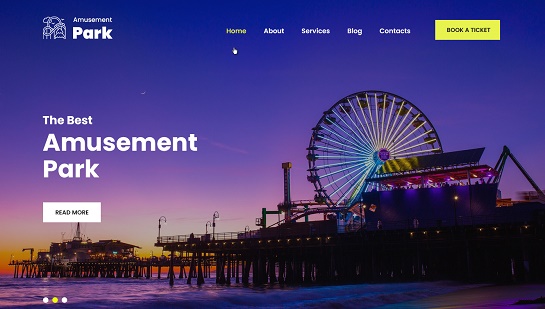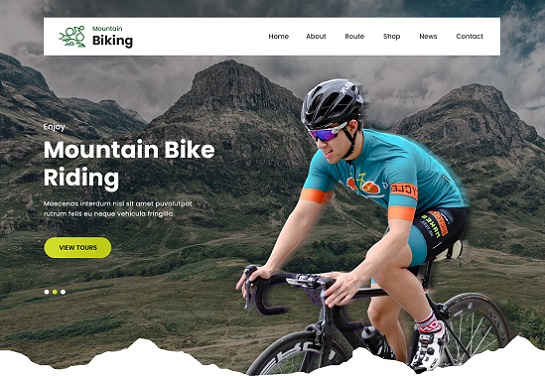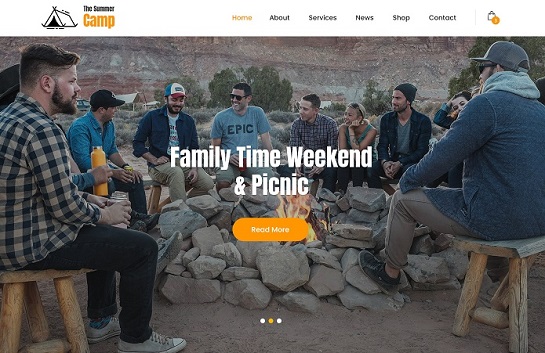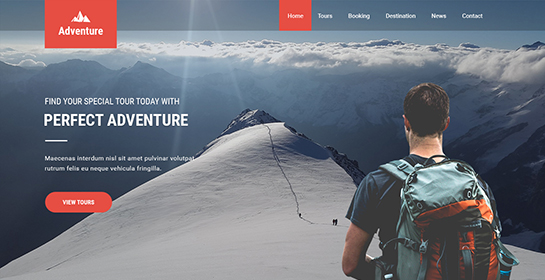 Adventure is typically what you have been searching for so long! It is one of the perfect hiking WordPress themes every company dealing with hiking or trekking services can apply to his future website and reap a good profit from it.
What makes Adventure so enjoyable is the overall motivational and colorful design encouraging your first time website visitors to spend more time exploring your profile and excavating the breathtaking services and tours you can provide them with.
This visually stimulating and plugin compliant template is also supported by a durable framework ready to adjust itself to any resolution or screen size thus keeping the pixel perfect nature of your entire website or blog.
The main "sinner" for the accurate layout and adjustment of your site across mobiles and different platforms is the total responsiveness and mobile compatibility of Adventure.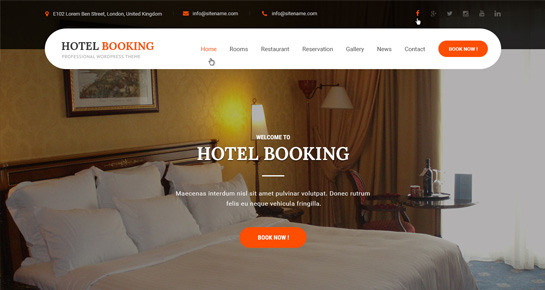 Hotel Booking is the next premium quality and extravagant hotel and tourism related template to host any kind of content revolving around hiking and adventures.
The theme is homogeneous in its entirety, however will let you change or control every single part separately. Use the convenient admin dashboard to add your services, tours, hotels, rooms and accommodations, display the most dynamic and striking images of your team and clients conquering different parts of the world, etc.
With quick installation and less maintenance, Hotel Booking can be a real time and money saver for you to invest them in the generation of more user optimized content and publishing it regularly.
Welcome to the charming and captivating world of Charm and own your own website or authorized blog revealing all the secrets of hiking activities.
As one of the most complete and sophisticated hiking WordPress themes for a wide application, Charm is a handy toolbox for sticking together easy to use and navigate website with ease.
On the whole, this template can be a paradise even for dummies and those who are kilometers away from web creation and management.
With Charm you will have nothing to do with coding and other complex controls from the backend of the theme. Everything is well coded and developed, including responsive design and customizable layout, shortcodes integration, etc.
You will actually have fun while installing, activating and managing SKT Golf. All you need to do for the productive application of SKT Golf is to read its documentation and head over the admin panel to manage everything from behind the scenes.
All in all, it's not a steep learning curve as you might think at a first glance. Even the most non experienced web owner can handle the given platform without hiring professionals to put a positive spin on your website.
This template has the advantage of sharing retina ready display. It means that you can deal with a great number of large images and photos while being sure that they will have better aesthetics and pixel perfect look with every single desktop or mobile access.
With a central location to access your site's design and nature, The Trip is a smart tool to take your hiking or sports club or agency to new digital heights with expanded influence on potential customers.
The interactive and easy to use admin dashboard of the theme lets you monitor, analyze, scale, drag and drop, remove or edit whatever is needed and measure the overall performance and insights of your profile regularly.
With fast loading and preloaded contact form, multiple shortcodes for blocks, columns and more, commercial ready environment to run your own shop and sell your products, The Trip is really worth every single penny you shell out for it.
Whether you want to launch a yoga or fitness center profile and showcase your trainings, or plan to display the mountainous locations, foliage forests and gorge labyrinths your clients are conquering, Yogi Pro will serve your needs in 24/7 format.
Massively dynamic and artificially intelligent, Yogi Pro is worked out with a unique perfection making the theme working stable and reliable across different browsers, tablets, mobiles and other portable devices.
You can simply rely on the preloaded elements and features, among them homepage slider with high quality images, packs of icons and fonts, SMO and SEO readiness and more. Or you can contribute to the theme's capacities with plugins and extensions to make a cohesive whole.