People are extremely health conscious today. The rise of online grocers has made it easier for them to get access to fresh fruits within half an hour.
That is why the online grocery sector is booming right now. Your target audience has not stopped going to stores but there is always something that they can forget or something that they want at the last moment.
That is why now is the best time to launch your online fruit shop. WordPress is the best platform to launch your website because it comes with amazing plugins and themes.
You will find many fresh fruits WordPress themes but not all of them will be up to the par.
The following themes are some of the best in this sector.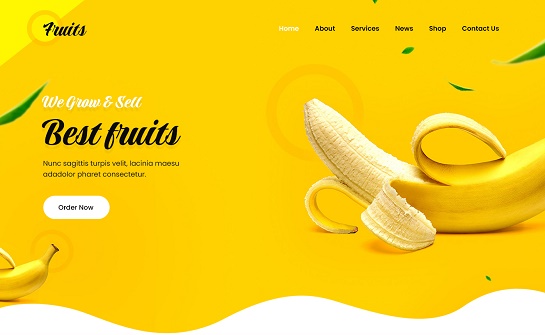 This theme has the right color selection which makes it a top choice for your online fruit store. You can highlight the different categories of fruit available in your store. If there are a selection of products that you want to push to the consumers, you can highlight them in the featured section.
You can use the rest of the sections to push your bestselling products. Other than that, you can highlight reasons to purchase from your brand.
This theme is video friendly and you can use this by adding a video of your company's operations. If prospects can see how your company operates, they are more likely to trust you.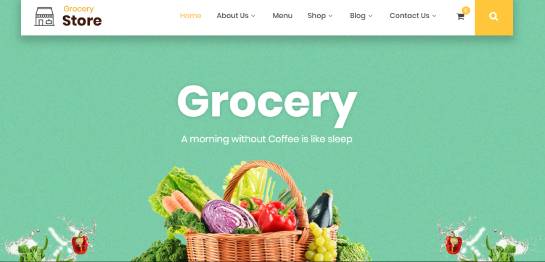 This is the all-in-one theme for anyone who is looking to get into the online fruit business.
You can highlight the plus points of your online store like free delivery, return policy, and customer support.
Social proof is extremely important and it plays a role in winning new customers. This site gives you the space to publish customer testimonials.
You also have a lot of space to highlight any upcoming discounts. It is extremely difficult to run an online store without content, which is why this theme comes with a dedicated blog section. You can publish blogs related to your business niche and customers can check them out on your home page by using a slider.
This theme suits any business that is related to agriculture.
Other fresh fruits WordPress themes do not come up with this many animated elements as compared to the Agri Farm theme.
You can use videos to highlight your unique selling proposition. It is easy to captivate viewers with videos instead of words. In the next section, you can display all the products that you offer on your website right now.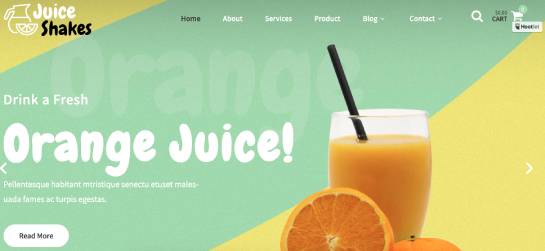 This theme is designed for businesses that sell juice and shakes online. That's why it has a colorful background that can be used for your online fruit shop too.
You can use the first section to describe your business and then highlight your unique selling proposition in the second one.
The rest of the section can be used to highlight the products that you sell. In the end, leave a form where you can receive feedback. If it is positive, you can add them as testimonials.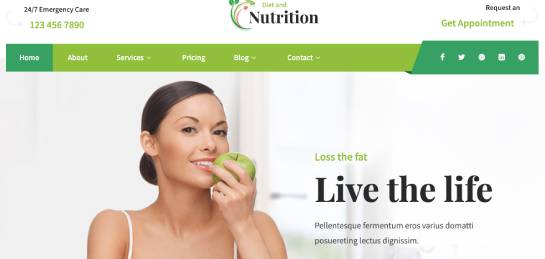 This theme can be used by dieticians or businesses that sell healthy products. Use the first section to create a connection with the visitor and communicate what your business does.
In the next section, provide reasons for the customer to pick you out of multiple online retailers. The best fresh fruits WordPress themes have HD images and this theme fits the standard.
You can publish amazing blog posts and highlight them on your home page. If you are providing fruits with a subscription model, you can also add a pricing plan section.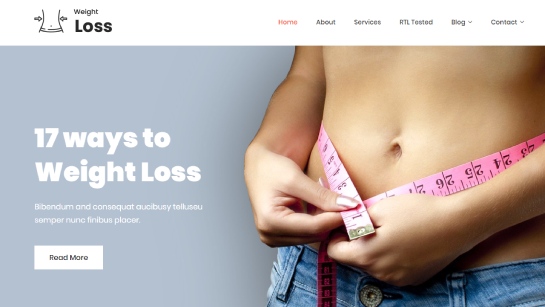 This website is designed for companies that help their customers on their weight loss journey. Because of that, it has color themes that suit your business. All you have to do is add different images and text.
You can use the first section to describe your business model and unique selling proposition. This can be done with the help of amazing graphical elements.
Numbers are extremely important to win the support of potential customers. If your business has done a good job, highlight the positive numbers and you will have no problem in converting visitors.
This theme has amazing colors because it was originally designed for online flower shops. However, with a little bit of work, you can convert it. If you are an online fruit shop that offers a lot of different categories. Then this theme can help you add your products and highlight the categories online.
In the next section, you can highlight most of the products that you sell with their price.
If you have offers going on from now and then, you need the space to highlight them.
This theme provides you with that space!
You can highlight the testimonials, latest blog posts, and pricing plans in the next sections.
The best fresh fruits WordPress themes have natural colors and this theme is perfect because of that reason. You can highlight your business process in the first section of the theme.
You can add HD videos of your products that will easily convince visitors. Along with that, you can also add numbers related to the success of your business.
This is a minimalist theme that is perfect to run any online store. The white background of this theme enables you to highlight the product properly. Most of the themes are so vibrant that the customers can never focus on the product.
You can highlight some of your best products in the top collection section. The next section of this theme is used to display products that are on discount.
Other than that, you get another chance to describe your unique selling proposition with the help of animated elements. The points can be free delivery, 30-day free returns, special discounts, etc.
SKT Nutristore is a theme that can be used by any business that wants to sell valuable nutritious products to their customers.
The color green is used a lot in this theme which is perfect for an online fruit shop.
Highlight the key differentiators in the first section. If organic products are important to your customers, then be sure to highlight that point.
In the next section, you can simply highlight the products that you are offering with their prices.
Discounts are highlighted in the other section that follows it. Having testimonials is important for your business to flourish. This is how you win the trust of potential customers and form a closely-knit community!
The best fresh fruits WordPress themes are minimalistic and have a white background. This allows the visitors to inspect your product before buying it.
That is what makes SKT Pottery the perfect theme for your online fruit shop. The landing page is designed with perfection. You can highlight your USP, products, testimonials, blog posts, and more.
It is designed in a way to boost sales. In the footer, you can add social icons to stay connected with your audience. Remember, you can sell anywhere today!