Transform your best ideas into success and market your editorial or proofreading services, personal author blog or website, copywriting and editing, advertising and marketing agency, news and magazine, journal or periodical portal.
Also freelance writing network, publishing house or printing studio with any of the below mentioned editorial service WordPress themes.
The importance of unique and high quality content across digital platform and its products, books and magazines, personal and public documentation, academic papers and more can never be neglected.
However, no one is immune to accidental mistakes or grammatical errors in texts and publications, especially when you are stuck in the same workload over a long period of time. This is where editorial and copywriting services come to the fore.
Finding an editorial or ebook launching framework of a chic and classy look, modern aesthetics and firm operation is possible with our collection of the best editorial service WordPress themes.
With each of them, you will be able to craft a dynamic editorial website or e news portal, personal ebook destination platform or showcase additional services of your publishing house.
While combining all the necessary features and management settings, these editorial service WordPress themes are well secured and guaranteed to work impeccably with other dynamic platforms and areas, starting from search engines up to social media, commercial environments and more.
On the whole, there is nothing to throw a wrench in your work with those templates as they are developed with scrupulous analysis and special care to reduce all kinds of possible dangers for your future site to the absolute 0.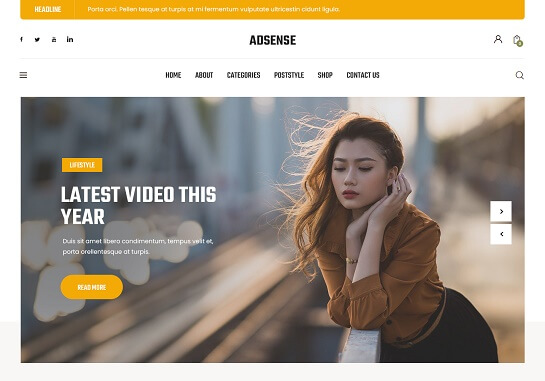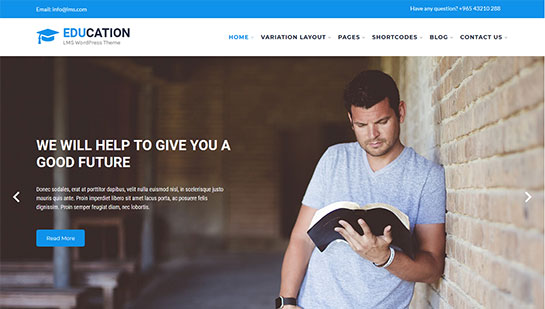 Do you want to craft an error free website with a piece of mind? Then you are in the right place to meet one of the most reliable and immaculate education and learning, proofreading and editorial service WordPress themes out theme.
Just like the handshake before meeting, your website look is the best indicator of who your aesthetics and qualities.
First impression matters the most. Therefore SKT Education is clean and crisp in appearance, packed with modern graphical and animation touches, yet grants you with customizable platform to test your own website outfits and colors, images, buttons and more.
A powerful yet customizable structure is hidden behind this beautiful and eye catchy design with essential tools and options, preloaded shortcodes for adding, resizing, scaling or removing the needed things in your profile, compatible plugins and extensions.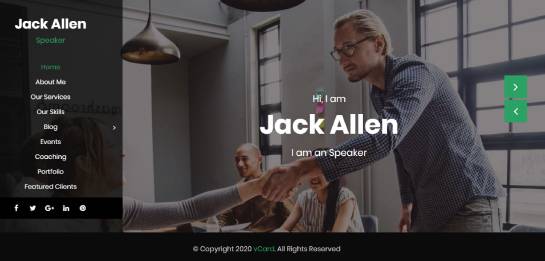 vCard can turn out to be the most effective business card for your editorial business. Suitable for personal usages and personal business promotion.
This template is highly estimated by freelance writers and ghostwriters, editors and marketing evangelists, private journalists or tutors to receive more digital share with less fuss around.
If you want your personal website to conform to all the editorial norms and aesthetics you strictly follow, you are welcome to use the fully customization ready nature of vCard with inner controls and outer tools, color and font management, homepage sections and slider available, widget friendly areas and blog layouts.
The theme is also fully ready for mobile and desktop access thanks to its responsiveness, as well as wonderfully plugin optimized to make better SEO and SMO, commercial results, translated content, filterable gallery and portfolio.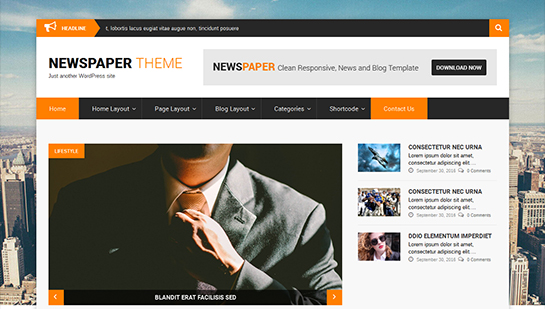 Keeping your audience and newspaper subscribers active and intrigued by your online news or magazine styled website or blog is the primary responsibility of SKT NewsPaper Pro.
However, as one of the best news and editorial service WordPress themes, it can be used across a multitude of publication and printing, e book and e learning, writer's community and unit, freelancer and private copywriter themes and topics.
The theme's structure can stretch like a spring and be split into as many sections and areas, categories and subcategories as your news or editorial website needs to host all your information and articles, posts and publications.
Moreover, you are the only master in choosing layouts for posts and pages, the color and font with which your content will be styled with, the sequence of images to be held by the homepage slider and yet much more at your disposal.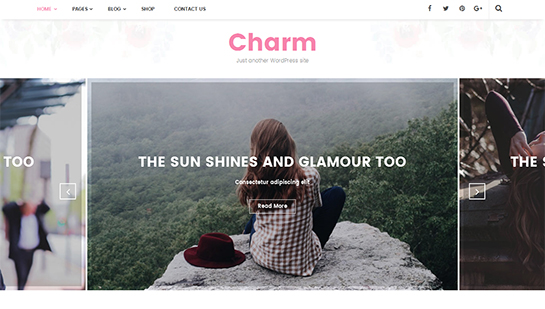 Offer your publishing packages or editorial and formatting, design and production, marketing and bookselling services, run an information or e news website with Charm and publicize your target content with ease.
The theme's really charming nature is combined with outstanding functionality to form an unbeatable couple. It comes packed with Google approved fonts and shortcodes, color changing options and checked for commenting functionality and social media optimization.
Page builder and additional plugins compatibility have also been successfully checked so that you are free to use any supplementary tool or extension for a bulk of purposes such as e commerce, translation, gallery and slider management, etc.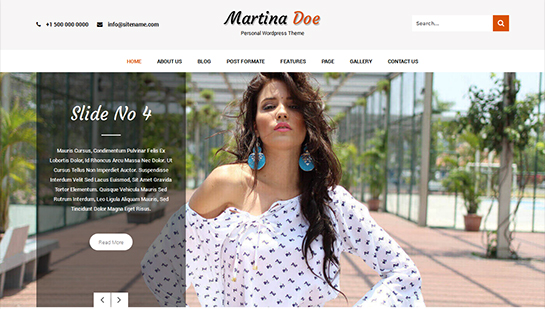 If you are looking for one of the hard headed editorial service WordPress themes to give you tons of management controls together with dozens of insights about your web visitors' interaction with your profile, then Character is what you need.
It is another great marketing tool both for individual and corporate usages across editorial and reporting services.
The safety and security Character refers to concerns your future website's powerful performance under different conditions when paired with external plugins, when responding to different resolutions and screen requirements, when being invulnerable towards unexpected hacks and interventions.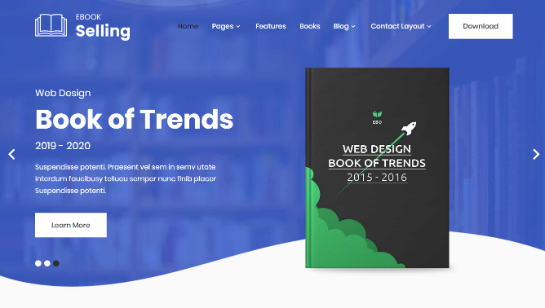 The famous statement "better safe than sorry" is absolutely true for the digital platform and its products. Ensuring your site's protection and safe coding right from the start is one of the important aspects you can take care of with SKT Launch Pro.
This HTML 5 based and CSS 3 powered template is ideal for authors and e book writers, editors and proofreaders, as well as other editorial service providers to launch their materials and offer services.
Whether you have a brick and mortar store along with a website or not, SKT Launch will make it possible for you to initiate commercial activities and sell your digital and physical products online.
Whether you are offering content development services to clients from all over the world or running an editorial service program the fact remains that you would need to have a responsive website in place along with a streamlined process by which clients can place and book their orders in advance.
The field of editing or copywriting for that matter is a competitive one and you would need to pull out all punches to stay ahead of the competition.
That's why you may want to migrate to a WordPress platform and while doing so, check out some of our editorial service WordPress themes.
Choosing a theme is never easy, that's a given and given the fact that WordPress comes loaded with so many free themes and premium ones, checking each one out individually can be downright difficult.
But you can check online for WordPress themes that are relevant to your business and then check out each theme individually.
When it comes to choosing the right editorial service WordPress themes, make sure that the theme allows you to change the fonts – most of the free ones do not allow for this.
Just check out if the theme allows you to customize the font and even play with the layout and since you are in the copywriting business, you may also want to feature a blog roll right on top of the landing page or to the side, with relevant content that's bound to interest your audience.
That's why it is essential you select a theme that allows you to customize and tweak it as you see fit. Keep in mind that most of the free themes do not get regular updates which means that you could end up with a security flaw on your website.
Given this, it makes sense to check out some of the premium WordPress themes as well, and most of them are reasonably priced as well.
You need to have a dynamic website, one that manages to showcase your work and what you have on offer, you also need to ensure that the website only features relevant information and that it looks professional enough.
Just check out some of the websites of copy editing service to get an idea; you may also want to incorporate some of the latest trends in web design which trends towards the minimalistic approach and leveraging white space to focus attention on the relevant parts of the website, case in example, Google.
Once you have made your decision, you can then add content to your website, get it optimized and streamline your marketing campaign so that the word gets out.
Just make sure that your templates make it possible for you to connect and feature content from your various social media platforms and that the whole process is as seamless as possible.
With the perfect look and the right theme, template in place, your website should rank better and in the process, get you more traffic in the long run. And that's why, no matter what your business is all about, you need to go for a WordPress platform to tweak your website.