Looking for the most elegant barber shop WordPress themes for your hair salon or local barber shop? This article will walk you through the best pre enabled templates to embrace the modern technological opportunities for your business promotion.
Keeping your salon or barber shop calendar full without any open appointment possibility is the dream of every modern hairdresser or stylist.
Well, you might be famous and trusted throughout your locality and build your living with the help of unpaid form of promotion which is word of mouth.
However, if you are striving for more clients and fans, as well as boost your revenues, having a presentable website rich with eye catchy images and high quality content can be the best strategy in winning the modern hairdresser competition.
This time we have scoured the Internet for the best and the most awe inspiring barber shop WordPress themes for hairdressers and hair extension specialists, hair and makeup studios, fashion and beauty blogs and other relevant online profiles.
Choose any of the below specified templates and steer hundreds of new clients and customers your way.
With these barber shop WordPress themes you can create and customize a website that will go far beyond the client expectation and will be stunningly enjoyable to browse, navigate, book an appointment or get in touch with you.
Instead of wandering around the given platform and start everything from scratch, with CutsNStyle Pro you will be lucky enough to handle already ready made and preloaded template ready to adjust to your amendments.
As a powerful mix and match of dozens of elements and hundreds of possible combinations, this visually inspiring and functionally cutting edge template celebrates ultimately flexible layout with responsive design.
Best Barber Shop WordPress Themes 2022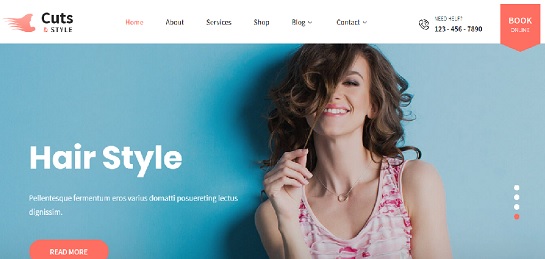 CutsNStyle Pro is one of the loveliest, easy to access and customize barber shop WordPress themes both for seasoned hair specialists and startups.
It means that your website will not only be compatible with the existing mobile and devices, but will easily get to the point of being able to function with the boundless new screen sizes and resolutions.
The theme is also shortcodes based for the quick content setup, as well as commercial ready to sell your beauty and hairdressing products.
Without any doubt, you can consider Beauty Cuts as the most customizable and easier barber shop WordPress theme. if you are ready with your business idea and just looking for a platform to provide online presence then Beauty Cuts should be taken into consideration.
This template has all the features that are required to create a strong appearance on the internet and capable of occupying space. You will find plenty of elements, features, and page layout that will take your website on the top.
Instead of building a website from the beginning you will get access to a readymade layout that can be set up in a click. This template is easily and smoothly run of every handheld devices and personal computers plus works great on cross browsers.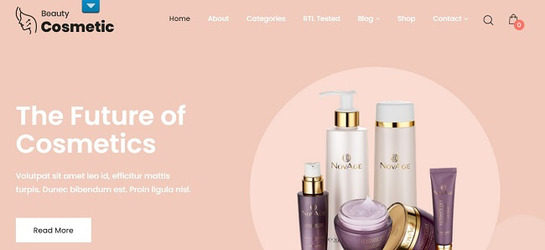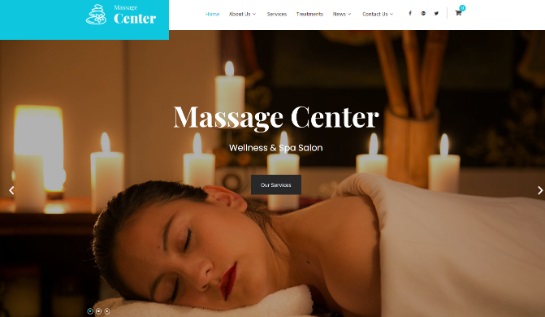 Another top rated hairdresser and barbershop template for a large application is launched as Wedding Rituals. Actually, this nice looking and colorful template is resourceful enough to be transformed properly and personify the shape and image you need.
One of the primary goals of any website owner is to make sure that his website will respond to any user behavior and medium based on the screen resolution, platform, size and orientation.
With Wedding Rituals you can sit back and enjoy the seamless responsiveness and browser compatibility of your site across different environments.
Additionally, this template is fully packed with font and color management options, homepage slider, as well as slider plugin support for enabling unforgettable image exposure on your site, etc.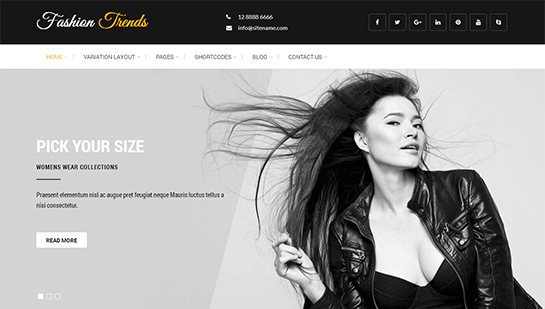 The next fully adjustable and lightweight product included in our list of the best barber shop WordPress themes is named Fashion Trends.
Winning the hairdresser website war can be less painful and less expensive with Fashion Trends since it is both pocket friendly and admin optimized with simpler work around.
Join the huge WordPress community by creating and developing the website of your dreams and manage it in 24/7 format without heavy processes or tweaking to coding.
Showcase your center, its services and accommodation, pricing, location, contact info and more so that the clients will not suffer a lot when looking for the needed content.
For this you have homepage with a beautiful slider, about us, blog, contact us, footer and header areas and other parts to split your content into reasonable pieces and deploy here and there.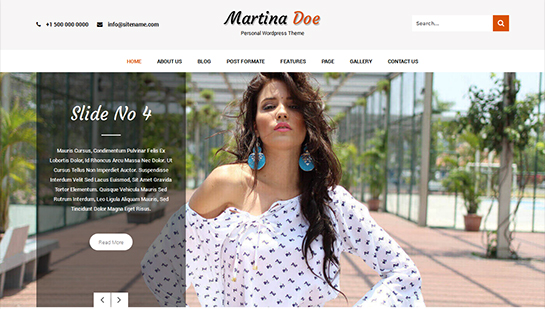 Character will be highly appreciated by private hairdressers and hair stylists who are trying to pave their path to success and better client engagement.
Easy to reach, follow, manage and update, this template can be a true source of traffic generation with its SEO optimized design, as well as SMO integration to bring new people from the overcrowded social media platforms.
Whether you run a unisex barber shop or are specialized in female or male hairdressing, Character is custom build to generate any look and feel to justify the expectations of your potential clients.
Designed both for power and elegance, this serious looking and uniquely captivating template shares everything you will ever need to maximize your online visibility and reach to the most targeted audience with smooth navigation, fast loading and mobile friendliness.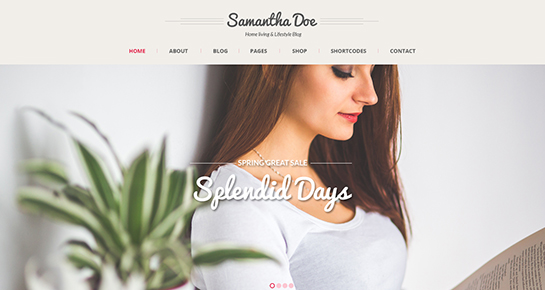 Girlie can be best suited for female beauty centers, studios and barber shops since it is the most stylish and girly toolbox among barber shop WordPress themes at your fingertips.
By the application of Girlie, you can think outside of the box when it comes to decorating the default template and finalizing it to serve your business needs.
You'll have tons of controls at your disposal over how your website will be colored, which typography will share, and how it will behave on different mobiles or devices.
With complete HTML5 and CSS3 coding and styling controls, Girlie offers you beautiful homepage slider for the best images, as well as additional gallery area for the bigger exhibitions of your works and happy clients.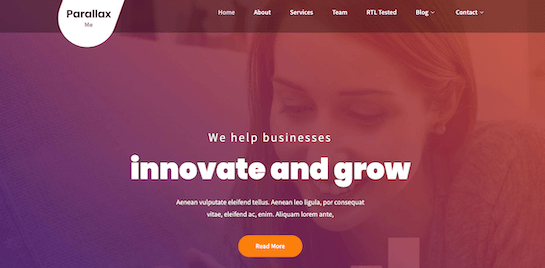 Sophisticated and smart, visually captivating and structurally durable, SKT Parallax Me Pro is the last template in our list that is unimaginably subtle and retina ready, functionally advanced and error free in
usage.
Let's be honest. You want results from your template. Well, the truth is that you can actually grow your salon or barber shop together with SKT Parallax Me Pro and use all the possible online channels to communicate with more clients.
Among those practical channels are social media platforms, search engines, commercial environment and more thanks to the relevant qualities this template shares.