A handpicked assemblage of SEO optimized WordPress themes for all kinds of websites
These SEO optimized WordPress themes can be applied to any website to be created from 0 or to be revamped in order to bring more and more people across the target platforms and enjoy global popularity without any additional investment for that.
Search engine optimization is one of the critical points for all kinds of websites and blogs in order to get quantifiable and trackable results in the relevant search engine inquiries.
It is often perceived as the aorta of the whole website functioning as the main artery of the whole digital body supplying qualified traffic to diverse parts and portions of the website.
And although search engine optimization cannot spin gold out of straw, it will considerably maximize your exposure in the digital realm.
This time our main focus will be on SEO optimized WordPress themes which will inevitably boost your web page rankings and drive even more traffic to your posts and pages without squeezing procedures or supplementary efforts to be spent.
Particular, each of them has been coded with thorough and logical approach towards search engine optimization so that it will be much easier for your website to generate a content that will be easy to crawl by the major search engine systems.
These are some of the best channels for a website owner to get his or her website indexed properly and constantly noticed by millions of web surfers from every single part of the globe.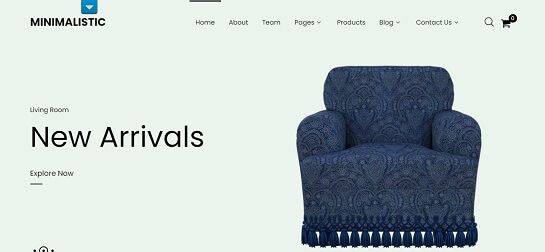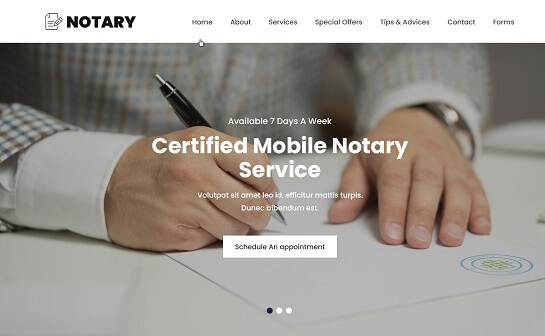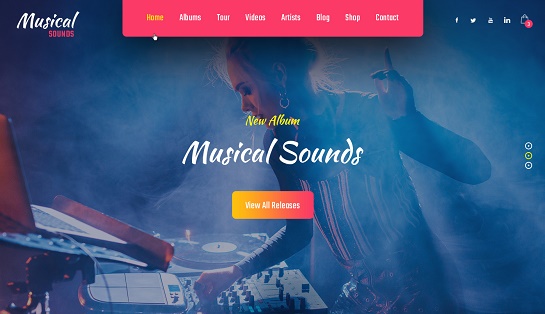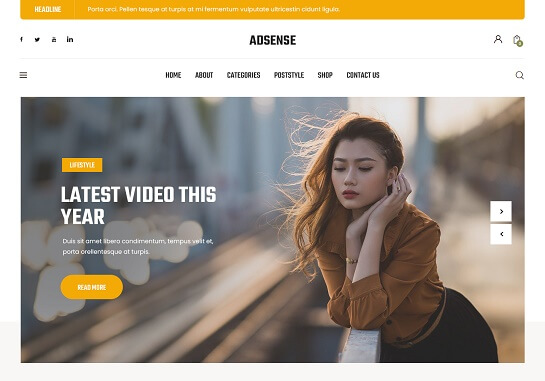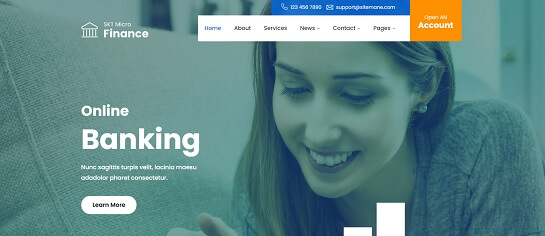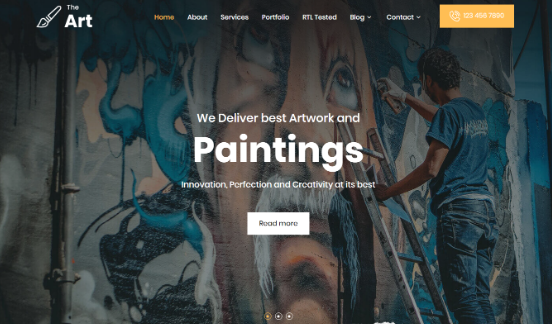 Safe and invulnerable, stable and persistent, visually captivating and elegant, totally polished and professionally framed, The Art is one of the premium – quality SEO optimized WordPress themes ready tailor – made to a website of any kind, nature or preference.
However this attention – grabbing and exquisite, delicate and slim website is unconquerable when used to disseminate the true value of images or other portfolio items.
With numerous header and footer layouts, practical homepage sections and areas, prebuilt more than 100 shortcodes for your convenience, The Art knows no boundaries when it comes to SEO compatible coding.
And since search engine optimized nature is irreplaceable for the uninterrupted viability of your digital presence, SEO coding of the theme has been done with special attention and care. The theme is also equipped with responsive and mobile – friendly web design, as well as translation – ready nature and plugin compatibility.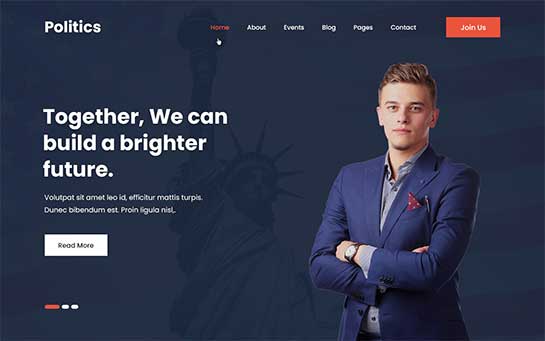 Political Candidate is a totally SEO – friendly WordPress template which does not only take care of all the SEO – relates aspects and traits, but also exemplifies all the sophistication and expertise of its authors and developers.
Hence in case you are looking for a template generating inherently resourceful and flexible, user and customer – driven and intuitive layout to add your posts and publications in the form of texts, photos and videos, Political Candidate will be super for you.
This ecosystem is truly valuable for politicians and statesmen, electoral candidate, senators, public orators and others to let your persuasive word be heard for the public at large.
It has also been launched and updated, polished and brushed up to share easy to follow admin dashboard with optimal controls, material design style with color changing options, as well as WooCommerce readiness resulting your website be an e – commerce environment.
One of the common sense steps you can do in favor of your future website is to make sure that the theme running at its core is properly SEO – optimized.
In this relation Spirited Pro as another staggering candidate in our list of SEO optimized WordPress themes will satisfy all your needs and will let your website be easily acceptable and readable by the search engines.
It is one of the beneficial solutions to exercise in relation to every single business or corporate initiatives. Moreover, this template is ready to highlight whatever is stressed out by the website admin as worth noticing since it accustomed to bring sensibility and accurateness to your profile's look and feel.
Deploy your business website with Spirited Pro and enjoy it occupy higher rankings in search queries. Exercise the given bulk of the pieces of shortcodes and set up your content, add your information.
Including services and offers, discounts and pricelist, your team and stuff members in categorized fashion so that it will be easy for the website visitor to look for the needed information and find it instantly.
Online Coach Pro has all the capacities to be counted as one more ideal website building solution among SEO optimized WordPress themes.
By the application of this affordable yet strong and functionally stable template you will have a ready search engine – friendly layout as one of the most important chains in your marketing and business plans.
Online Coach Pro is intelligent enough to respond to all your preferences and wishes to expand your personal or business footprint online if you are an online coach, private trainer, tutor, lecturer or someone who wants to enthrall the virtual platform to his particular training or learning needs.
A wide array of useful features, sections and elements are incorporated in this template such as widgetized footer, header and sidebar areas for supplementary content, shortcodes and icons to deal with without getting the admin's hands dirty in coding processes.
One integrative template, reasonable price and boundless possibilities with SKT Charity Pro cultivated and projected to satisfy the needs of any non – governmental or non – profit organization, including charitable funds, humanitarian undertakings, fundraisings, religious centers, etc.
With all- inclusive package and simply admin dashboard, this SEO – friendly template is prone to perfection and toughness to proudly host and expand the footprints of your valuable project through the digital channels and let your humanitarian voice heard across the virtual platform.
Visually motivational and functionally multilingual ready, NextGen and WooCommerce compatible, HTML 5 and CSS 3 based, SKT Charity Pro is also readily responsive, as well as cross mobile and device compatible for all the portable device users.