There are several techniques to add video to your website and enrich it with a better user experience.
Five of them are discussed below in detail.
Video is an interesting and engaging way to interact with people. It is a medium easy to consume information from. It can get a little technical making a video but it works as a sure shot solution for information broadcast, be it for entertainment, knowledge or your business.
Incorporating videos in the layout of your website is an interesting choice. It is easier to attract and keep visitors on your webpage if it consists of videos as they are easier to watch than reading text written on your website.
It is also better than images as it gives way more information than an image can to a new visitor on your page. Videos don't just make your website appear good but also add value to your website. Your business can benefit from videos by bringing better user experience to the traffic on your website which in turn would increase your customer base.
1. Share your brand goals and message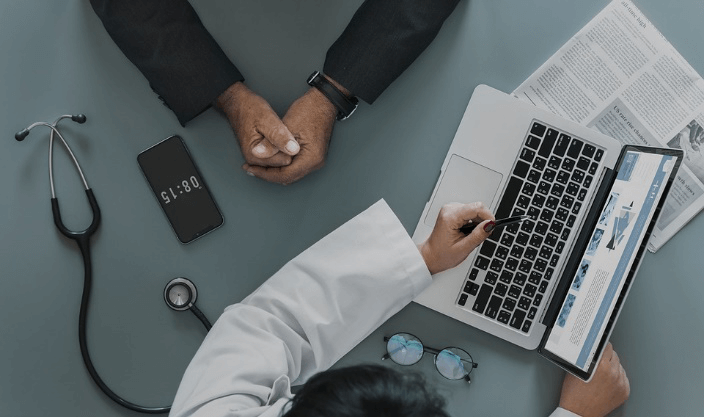 Sometimes, going the traditional route is not enough. Adding only text and no other interesting medium to broadcast information on your website is going to prove way less beneficial in today's times.
A simple solution to tackle this problem is to use the techniques to add a video to your website about your brand goal, vision, mission or a simple brand message video. It is an easy and cost-effective solution to your business problems.
There is not much effort required in such video production. Any simple video maker or a marketing expert in your team can handle this task. On the other hand, putting this effort for your business can bring you some major benefits.
People don't like reading a lot of text content on websites but they'll surely click play on a video that is giving out the same information to them. A brand goal or brand message video enlightens your web page visitors with the vision and mission of your brand and helps them identify what your brand is all about.
This inculcates trust in your brand within your visitors. Doing this can strengthen your place in the minds of your customers and reap more loyalty from customers.
2. Discuss the benefits of using your brand
You must use the techniques to add video to your website if you want to discuss the benefits of using the products and services from your brand with your customers without them being inattentive.
You can write blogs about how beneficial your brand is but there is no guarantee that it won't be scrolled down without a read. With videos, the case is different. The attention span of a customer for a video has proven to be way longer than that of a blog on a business website.
You can make it way easier for your customers to learn the advantages of using your brand rather than your competitors. This will make your customers understand better about your brand's customer benefiting policies and ways and thus help convert pre-existing customers into loyal customers and potential customers into new customers.
So it is extremely beneficial to upload such a video on the mother site of your brand.
3. Share information on products and services
Be it the advertisement of any product or services, or tutorial on how to use a product to the best of its advantage, production, and upload of a video to your website in order to do that is way more effective than text content or images.
If you choose to use techniques to add video to your website for information on your company's products and services, your website visitors get a better understanding of your brand and products it can also lead towards the popularity of your brand's user experience and ultimately affect your brand's sales and revenue.
It is a very important and effective way to have your products advertised or explained on your website where before buying, your customers can see a motion image of it and choose better for themselves. Nowadays, video blogs on tutorials about how to use or style a product are also added to business websites that add to the traffic on the site.
4. Share success stories of customers and employees
Choosing to use techniques to add video to your website sharing success stories of your customers and employees can be a great tool to develop trust in your customers. This can successfully lead your new or potential customers into buying more and more products or services from your company website or in retail.
People empathize wherever there is a human element. So, humanizing your website with such a video can not only be drawing more customers but also empower and send a message of appreciation to your pre-existing customers and hardworking employees.
It is a great way to use techniques to add video to your website along with some value.
5. Share event and contest details
Finally, if you opt to use techniques to add video to your website for sharing information like event schedule or contest details organized by your company, you are going to have more participants and visitors than you could have acquired by just text.
Adding contest video pulls more and more new traffic to your website which can be converted into sales very easily and build greater customer base by making them feel rewarded.
Events videos can also bring new visitors to your site having a potential for conversion. This makes it a great techniques to add video to your website and build greater user experience.
These are the 5 ways in which you can increase your website's user experience by adding videos on your website layout. This addition will surely increase the engagement of preexisting as well as potential customers with your website which in turn will convert into sales and revenue.
So, don't think much before adding this old yet relevant medium of information broadcast on your new age website. There are only benefits to reap through it.
Related Articles:
Adding images and videos in e-commerce website
Video Gallery WordPress plugins