Importance of podcasts in content marketing strategy
With the growing expansion of the marketplaces, businesses have already begun to cope up with the various market situations. Whatever business you are doing, you will always have to face competition which is quite common.
Chances are there that the products which you are selling are of much better quality than the ones that are already present in the market, but it doesn't help.
Instead of focusing on all of these things, it is important to make sure that you are concentrating on the target market, and the deals which your company is providing should be the best one for them.
It is your responsibility to make the customers believe that your company's products are effective enough, and worth investing.
If you want to make your business different from others, then at first you must begin with great quality content since it is considered as an amazing start.
Publishing high-quality content will help your business in reaching out to the consumers in the target market.
A good content marketing Strategy always emphasizes on publishing high-quality content which helps in building goodwill and win trust and position in the industry.
You might not be aware of, but a lot of potential customers are already struggling in the target market with certain things. These customers are waiting for effective results, and they are ready to pay for it.
As we live in the information age, people do look for information or content online which helps them in finding an effective solution. This is the major reason behind the importance of strategies of content marketing.
If you have a proper plan then people will find you when they will seek for answers. Here are some of the reasons for the importance of podcasts in the strategies of content marketing.
1. Easy for the audiences
You must have heard about the podcasts while talking about radio shows, but one of the major difference is that the people don't show any interest or listen to them anymore.
One of the most significant reasons behind rising demand as well as the popularity of the podcasts is due to its convenience.
Podcasts are indeed one of the most convenient media in plenty of different ways, especially in the case of content marketing Strategy.
Podcasts unlike the video contents or the blog posts provide room to the audience so that they can do multitasking. You can easily listen to these while eating, exercising, talking, and various other activities.
In this era of multi-tasking, the concept of podcast is extremely useful. In case you are targeting a specific group of people that has college students, businessman or someone who doesn't have enough time then the podcasts are going to be extremely helpful in this group.
2. Supports easy streaming and download
According to the Podcast Consumer Report, most of the people use mobile devices, and or any kind of portable devices to listen to them.
Also, another major reason behind the growing popularity of the podcasts for content marketing Strategy, the audio files are much smaller in lighter in size compared to the videos.
This helps in making them easy to stream or download during any situation. Due to the low effort as well as communication friendly nature, the podcasts provide the audience with high-quality content at once irrespective of the connection quality or plans.
3. Increases audience engagement and influence
In case you are not aware of the fact then, podcasts are quite interactive which makes it as good as the old radio talk shows. With the help of podcasts, you can easily take calls, vote for the audience, and know about their involvement beyond passive listening.
Using these you can support great dialogues, get helpful insights from listeners. Due to its effectiveness in building a customer-brand bond, and the power to make a community of honest followers, podcasts are considered as the best match for content marketing Strategy.
4. Helps in maintaining consistency
Another major benefit of the podcast is, it helps in providing plenty of options for publishing consistently without putting any extra effort. Using podcasts, you can easily transcribe it into a good quality blog post, make a film for your channel, etc.
This does mean that with the help of podcasts you can easily offer a huge variety of different media to the audience. Using them you will be equipped properly to answer the behaviour of the audience.
5. Stays in mind
Podcasts are considered as one of the best content marketing Strategy since it stays in the minds of the people as compared to other strategies. Indeed, you will want to schedule the blog posts, any piece of content.
But, the truth is nobody takes out time for noticing the posting schedule, and watches it or listen to it diligently. Due to this reason podcasts have become one of the best tools for creating brand awareness.
6. Makes way for great collaborations
In case you want to work collaboratively with someone in their field, it will be easy and quick for you to be the guest for your podcast than requesting them to write for some attractive content for you or carry out a written interview.
This process is easier, and also quite fun, and the conversational format also does the job of making a good connection with the interviewee. Keep in mind that your podcast is your platform where you can grow and nurture new ideas.
7. Establishes a connection with the audience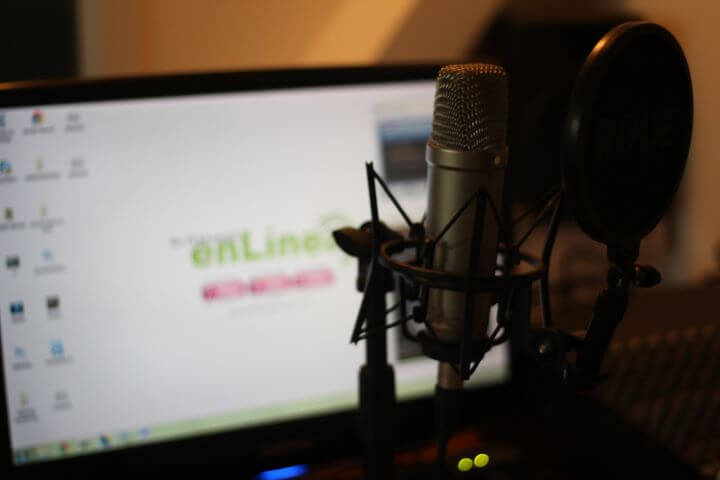 If you don't want to use social media for the constant self-promotion you won't be able to create any branded podcast for discussing your business and make a great advertisement for your project.
Don't forget the fact that people don't want to listen to the same thing in every episode, and podcasts tell stories and provide the audience with things that have value.
Just like social media, podcasts are all about the proper establishment of your brand and making great relationships with the target audience.
Additionally, the podcast helps in providing the opportunity in expanding and choosing ways to show a new side of your business.
Therefore, these are some of the significant reason behind the importance of including podcasts for content marketing strategies.
Related Articles
How to add podcast to a WordPress site or blog?