For the established companies and newbie it is important to discuss can inspirational logos affect your bottom line? If you are also in bit confusion or just designing your logo, then reading this article is essential for you. 
In this post, today we will discuss every aspect that affects logo and your company positions as well as sales. 
When it comes to the logo, it is not just an investment in perfect colors, design and vibrant features. Your logo should be unique that explains everything about your company. For the long-lasting impact of the bottom line, one should need to understand the important things to get it right and work for you.
The logo is a crucial part of your website so it can hit your targeted audience easily and also offers you instant outcomes. It should be compelling and according to the research we have found around 8 out of 10 have companies experiencing less conversion with clients. Do you know why?
It is just that they do not have a brand identity because of a low budget. If you just want to be a Rockstar then make sure you have enough cash flow to invest. For making the right impression on your audience one should need to invest in a robust logo designer who just gives life to your website. 
Now, you may ask yourself what I should do to create inspirational logos for the websites. If you have searched the internet thoroughly. You may find hundreds of suggestions, but what are the best and suitable for your business, you do not know. 
Here are the full-detailed tips that have been shared. All you need to follow them and create the perfect brand image or face for your business.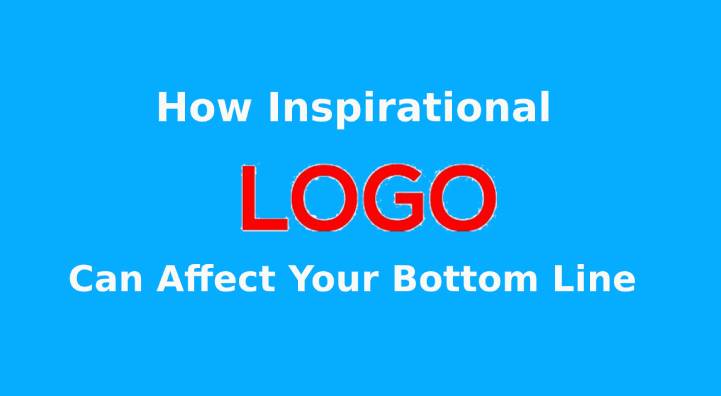 Inspirational Logos Can Affect Your Bottom Line
1. Image Selection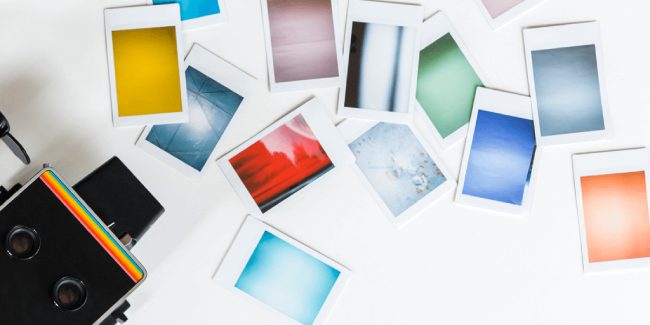 Don't forget your logo is the face of your website. So choose the best image that tweaks the audience's minds and offers you the best response. The other aspect you've to keep in mind that the image should be clear and give a clear message to the audience what your business is. Spend your lot of time in selecting an image that looks fantastic and gives inspiration to the audience too.
In short, you just need to impress your clients with your logo. This will increase the traffic and conversion volumes as well as ROI. 
Maybe you know now why the image is important. It is just like "the first impression is the last impression". 
Inspirational logos are just a way to open the gate of a successful business.
2. Contact
It is an art that speaks for your success. Your logo is eye-catching that users get ready to hear from you. Imagine the power of your logo and you'll get success for sure. Logo connects with users quickly and inspires them to connect with you. 
Do not turn your logo into a visual or communicative image or slogan. Just put your logo as an inspirational idea that quickly connects with the user's mind. At this point, you need to think from the audience's mind as to what they will like and why they want to connect you. 
Answers these two questions and you will ready with your inspirational logos ideas. For example, you can consider the KFC restaurant logo or Apple Company. The point is you need to put a logo that connects users with them. Apple was just as fruit but now everyone knowns Apple iPhone, Apple iPad, etc.
3. Trustworthiness

Once the users connect with your logo they simply become loyal to your brand that further improves your trustworthiness in the market. Let me explain to you with suitable example. Tell me first is there a difference between woodland shoes and normal shoes? 
You'll say yes and this is because the quality they offered you will never get from others. Whether you are seeking the duplicate copy in the market at a cheap price, but you want to buy it from woodland only. It is called loyalty. 
The more you give to your customers in terms of products and services, the more they feel comfortable ad secure with you. 
Building the best logo is not enough, you have to build your brand identity in the customer's mind. This can possible if you do not cheat them. Be loyal and get large profits. You can take the example of Amazon here. 
4. Build faith
You are entering in the business not just for profits but also for pleasing your customers with the best services. The ultimate goal of your business is to reach a maximum level with both trust and credit. You know that nowadays kids are super great in exploring the internet and they are easy reflectors to insist on their parents to buy products. 
So, you have to think about everyone. A perfect logo can claim the trust so, ensure it has the power to snatch the audience from other portals to yours. All you need to think the following:
Is your logo sounds professional?
Would it suitable for your business needs? 
Would it attract an audience? 
Is it looking unique?
Is it looking eye-catching?
Is it something that gives value to your customers?
Once you know the answers to all these questions you will come up with the best and nothing can stop you. 
5. Bonus 
Perhaps you know how to attract your audience. Your basic approach is to increase your sales and that's only possible if you know how to deal and catch your audience. 
As humans, we all need variety. When you are capable to drive and insist your audience to buy from you, so why you are thinking so much? Suppose your website s about selling food then make your logo trustworthy along with a catchy and pleasant logo image that just melt the mouth of the user and they click on the site to place the order. 
Your logo should define the good experience. Just be the focus and consider the audience.
Wrapping Up
I know creating a logo is not that easy as described, but if you want to rock then you have to follow up the given tips and enjoy the outcomes.