E-Commerce Website portal continues to boom and grow at a steady rate. Many people are shopping online especially after the global pandemic.
So, do you want to get in action?
Do you want to build your E-Commerce platform?
Creating an E-Commerce website is not that hard as it looks.  It does not require any technical knowledge and lots of experience.
You must keep in mind that success will take time and require only hard work. So, if you are ready to start your new journey, then this post is for you. Here we have shared the complete guide on creating an E-Commerce website and how to get success in a short time.
What Is E-Commerce?
By definition, E-Commerce platform allows the user to buy and sell the goods online including tangible and intangible.
This portal is also known as e-business that simply sells and purchases goods over the electronic medium like the internet. Moreover, it also includes the transfer of payments online between the two parties.
E-Commerce started in the 1960's to use electronic data interchange for transferring documents. But in the 1990's the online shopping phenomenon started and is running successfully today.
Online shopping or E-Commerce platforms have made it easy and convenient for anyone, so they can shop anything online from the comfort of their home.
Moreover, it created the emergence of the Smartphone, which allows the user to shop anything anywhere with a wireless device connected to the internet.
What Is an E-Commerce Website?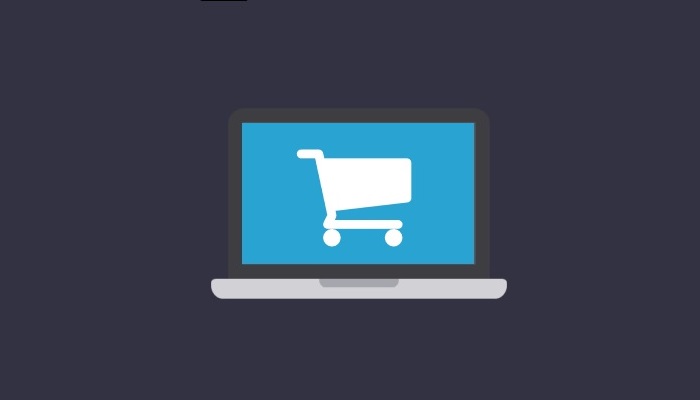 E-Commerce Website is the online portal that works as a medium of buying and selling goods and services through a meaningful channel over the internet. In the earlier days, e-commerce was done partially through emails and phone calls.
But now with a single website or platform users can buy and sell everything online.
Types of E-Commerce Website
E-Commerce websites are divided into the following groups.
1. B2B (Business-to-Business): This platform is used to make electronic transactions for goods and services between the two companies or more.  Suppose A business sells SAS products to Business B.
2. B2C (Business-to-Consumer): This platform is used to make electronic transactions for goods and services between consumers and companies like Amazon or Flipkart.
3. C2C (Consumer-to-Consumer):  This platform is used to make electronic transactions for goods and services from consumer A to Consumer B. For example, OLX Consumer A posts an ad for selling a car, consumer b buys that.
4. C2B (Consumer-to-Business): This platform is used to make electronic transactions of goods and services from consumer to business. For example, a social media influencer offers exposure to their online audience for free.
How Does an E-Commerce Website Work?
E-Commerce is like commerce, because its functioning style similar to the retail industry. The only difference is that, the entire process of E-Commerce run online.
The journey of e-commerce starts through creating an ECommerce website, which is usually done with WooCommerce plugin.
Once the website created, you will need to add products of your niche like beauty and more. Now add whole details of products like product descriptions, price tags, color options if any, etc. 
The Call to action button like buy now or book now is necessary to work for placing an order. If they feel like, the product is best they click on CTA and make the payment.
The customers are more likely to place their order details by filling up a form. So they can provide all the details of delivering the product.
If you accept different payment methods then add it on, so the buyer can choose the preferable method like PayPal, Credit card, debit card, etc. Another best option you should add is COD (it is mainly acceptable by anyone).
If the buyer chooses COD, this allows the buyer to make the payment when order is delivered at their home. Also, the payment can be accepted in either cards or convenient options like Google Pay or more.
If customers are unhappy with the product quality, they can easily ask for the refund. If you don't want to accept the return, then notify users that you don't accept the ordered products.
The product promotion is also digitally done, so the potential buyers can easily connect with your channel and make the purchase.
The other most common methods are digital advertising and email marketing that allows the user to know about your new launches and promotional offers.
You can even use social media platforms which are most preferable to target the groups. All visitors are asked to provide their email address, which further used to send personal notifications about new product launches and more.
The social media handling also gives best results to generate more leads and sales to your e-commerce platform.
Top E-Commerce Websites

Here we are explaining some of the best E-Commerce websites that work across the internet without investment. The most popular e-commerce sites are as follows:
Myntra
Amazon
flipkart
Jabong
snapdeal
How to Build an E-Commerce Website?
Want to know how to create an E-Commerce website? We will go through each step later for your help. But before that it is important to look out for some of the benefits of creating a best E-Commerce website.
Nowadays, one of the best ways to make money is buying and selling online. This is why the E-commerce platform exists, and is gaining massive success worldwide. Another plus point of this platform is you can connect with a large number of customers at once.
Moreover, there are many benefits of E-Commerce websites over the physical shops. And that is the reason why many businesses are moving to the E-Commerce store websites.
You do not need to be tech-savvy for creating a website. All you need is the knowledge of WordPress websites and plugins that can help you customize your E-Commerce site in many ways.
What Are The Legal Documents Required For E-Commerce Websites?
Before launching an E-Commerce website, make sure you have checked all the legal documents you need. The very first thing is you need to ensure you're legally compliant with data privacy laws, which are applicable to your audience's regions.
The two most common regulations that directly impact on the data collection and storage are GDPR and CCPA.  Here is the lists of policies you will need to add in your E-Commerce website.
Privacy policy
Terms and conditions
Disclaimers
These are three basic policy pages you will need to communicate clearly with your visitors. This would also help you keep away from legal issues.
One more thing, if your website uses Cookies then make sure you're receiving data only after the user's permission. Hence, the whole data will be stored under the cookies.
Top 5 Website Builders in 2023
1. WooCommerce & WordPress

WooCommerce is the most favored and commonly used E-Commerce solution in WordPress for building an E-Commerce website using the perfect theme. It is developed by WordPress eCommerce theme that provides simple, powerful and digital shopping solutions for both buyers and sellers.
This is suitable for anyone who wants to sell their products online.
More than that, around 27% of the website uses the WooCommerce plugin because this is one of the reliable and best platforms that easily integrate with the user's requirement.
We all know that WordPress is the biggest open-source CMS platform, which easily integrates the WooCommerce plugin.  Moreover, you can create your website, depending upon the products you are selling.
The more you can enjoy with the WordPress plugin, they have good customer support and are even more customizable than another plugin available on the market. 
So, whether you are planning a large E-Commerce Store or small E-Commerce channel, the WooCommerce plugin gives you all you think you need for a high-quality E-Commerce store without any faults.
Now, let us know you some good reasons-why the WooCommerce plugin is the master of all.
1.  WooCommerce is an open-source and most demanding free WordPress plugin. It is easily accessible for anyone, who is just starting with an E-Commerce store.
By far, WordPress is the most popular CMS platform that has recorded massive success since then. This provides direct development support that can be installed easily and open for every small to large Enterprises.
2. The WordPress theme is easily customizable for the theme and less expensive to make changes with WooCommerce platform. You can receive the dedicated customer support for the development team, and also the package of a good premium WordPress WooCommerce theme.
3. WooCommerce also comes with outstanding features that ensure users will get the great functioning of the plugin. This enables the users to sell anything from the physical product to digital products.
4. The WooCommerce development team also provides complete security and gives the safest online experience to every user. You can easily get updates of a WooCommerce platform and plugins which makes the software more reliable to use by anyone.
5. It can be the running E-Commerce  platform in the world because it has highly adapted the SEO guidelines and offers you an easy solution, so you think out of the box and stay always on the top of the search pages. 
When SEO is entered into your platform, the excellent third-party plugins can help you optimize every page on your website and you will rock on the internet.
6. Another smart feature of using WooCommerce is it is always cost-effective, comes up with easy installation and attractive designs. Moreover, it genuinely helps you to implement new and different features quickly and cost-effectively.
To solve the query- how to create an E-Commerce website using WooCommerce and WordPress, you are suggested to continue reading.

BigCommerce is also one another best Shopping Cart software you can go with. This is the most profitable and trustworthy E-Commerce website builder because it comes up with a lot of features like a quote, customer care options, customer price lists, etc.
If you're willing to start a high-volume store that is fully functional and has all the advanced features then BigCommerce will be your best E-Commerce platform.
Further, it is a perfect E-Commerce solution for both small and medium businesses. With this you can quickly create an online store, so you can sell products, preceptorship hours, manage stock as well as customize the design as per your choice. 
This is fully adapted to mobile devices and integrated with Google page to the E-Commerce channel.
Let us know some of the good reasons why the BigCommerce plugin is beneficial.
1. BigCommerce is trending over the web because this will help you to receive 24/7 customer support and they will provide you greater Peace of Mind when you need emergency solutions to run your business effectively.
2. The other reason for choosing BigCommerce is that it works on all mobile devices. The mobile themes are available for everyone, but this plugin can easily Optimize your channel to all mobile devices, which is a great benefit for any website.
3. With BigCommerce, you will get the complete flexibility of selling them on various websites. Moreover, it is available to sell on eBay, Amazon, Facebook, and other amazing platforms.
4. Product syndication is also the potential benefit you will get with BigCommerce. This will bring more traffic to your website and generate extra revenue to the website.
5. BigCommerce also allows the possibility of enjoying great customer support. This also can generate gift cards and coupon codes.  Further, this plugin gives freedom to the customers to make the best benefits from your business.
6. Yet another benefit you can enjoy with BigCommerce is it easily manages returns with this easy inventory management interface.
7. The important feature you will get with this plugin is it supports easy payment gateways.

Shopify is also the popular choice when it comes to creating an E-Commerce website. This platform has been used already by 1 million online stores. 
Shopify is for those who were planning to start with the high volume E-Commerce stores. This provides 70 + free and premium themes which are highly customized.
Here are the reasons why Shopify is one of the best platforms.
1. Shopify E-Commerce platform is easy to use and quickly launch the online store without any cost of over servers and development cost.
It is more likely to enjoy the great kind of features because it is logically structured. The extensive documentation and guides are always ready to support your queries.
2.  Shopify does not require tech expertise. All the software and hosting is provided by Shopify which means you are not likely to manage everything. You need to accommodate your efforts and work hard for increasing traffic to your site.
3. Customer support is always available for you to support instant questions. You can connect via phone, email or webchat. In addition, the Shopify help center always supports the user's demand.
4. The Shopify store is always mobile-ready and can be highly optimized with mobile applications. With this you can create a story that looks great on all the devices and customers can check their queries.
5. Shopify theme is also customizable and you can choose from both free and paid themes. Further, the themes are highly mobile responsive and come up with flexible options that are fit with your brand identity.
6. Easy SEO tools and marketing solutions are available with Shopify. You can go with the powerful search engine optimization feature that helps your website to rank faster and you can enjoy great traffic, conversions, and revenue.

Magento is yet another most powerful CMS and E-Commerce platform that is perfectly suitable for both large and small Enterprises. It has more than 190k E-Commerce websites which are powered by Magneto.
It is an open-source platform that provides more than 3000 third party extensions-makes your store more unique and adaptable to every browser and mobile.
If you are thinking of starting an E-Commerce business in this lockdown period, then try the Magneto development platform for the E-Commerce website hassle-free.
Here we have explained some of the best reasons or benefits of using Magneto.
1. This is a powerful E-Commerce development platform because it can help you to display several products in your store. This will act as a powerful platform that easily satisfies you and your customers' needs.
Moreover, the platform has certain features like product and inventory management on top of that it allows you to set up the filters and easy navigation.
2. This optimizes your E-Commerce website with advanced Search Engine Optimization guidelines.  Further, it allows you to perform every step creatively so that you can enhance the customer experience.
3. Magento also provides incredibly faster-loading web pages and simply helps you to work best than your competitor.
4. This offers a flexible content management platform that is always updated with fresh quality content and tracks the new audience.

If you have a beginner then Wix is one of the best E-Commerce platforms for creating your E-Commerce Portal. It is the most popular online site builder, which is easy to use and comes with drag and drop features. It provides a specific plan and makes your E-Commerce website more amazing.
Here are the reasons that ensure Wix can be the smart choice.
1. Wix offers Great Value because you will be able to create the most affordable online store in the market.
2. This can help you to sell both physical and digital goods online. Moreover, it is very simple to use for both beginners and advanced users.
3. This does not charge any commission and sales fees.  Plus, it provides a real-time shipping calculator via USPS.
How To Create An E-Commerce Website Using WooCommerce & WordPress?
Let's start creating an e-commerce website by following the given steps.
1. Choose a domain name for your e-commerce store
The domain name is simply the web address of your website. So, you need to come up with a domain name that is simply perfect for your niche. And always choose the .com extension for the Global coverage.
2. Choose the best web hosting plan
Hosting is the place where website data is secured and stored. There is a range of web hosting service providers out there, but you need to choose the best that follow up your guide and provide you premium services.
For example, you can choose Bluehost which requires simple signup, and choose a pricing option for availing of the great opportunities with hosting.
If you do not know how to go with the plan or use then just follow the simple process.
First, visit the official website of Bluehost and then sign up with your new domain.
Check the package information and also the extras.
Once the package is selected, you can confirm your payment details and your permanent address.
When the details are confirmed, you are good to go with the hosting.
3. Install WordPress
After purchasing the Bluehost service, then your next step is installation WordPress for creating a fantastic E-Commerce platform. So below are the steps you need to follow for the installation.
Log into the Bluehost platform and visit the control panel.

Click on the Install WordPress icon.
Choose a domain where would like to install WordPress.
Now add the site name, username, and admin password for your choice.
Then click on the install now button.
Within a few seconds, you will install WordPress on your computer for building your E-Commerce website.
4. Install WooCommerce Plugin

When the website is established, your next step is installing the WooCommerce plugin. So, follow the given steps.
Open the WordPress dashboard and go to plugins.
Click on add a new button and search WooCommerce in the search field.
Once the plugin is found, you can click on the install button and then activate the plugin.
After the activation, you will see WooCommerce on the screen and then click on the let's go button.
Now, we will move to the next step which is setting up your WooCommerce platform. So, here are the details of the pages you need to create first.
#1 Shop- your products will appear here.
#2 Cart- In the Shopping Cart your customers can easily modify their order and visit the checkout page.
#3 Check-out page- this is where the customers will request payments and be ready for the purchase.
#4 MyAccount- In this user can be trusted as the customers and manage their other details of the order.
Once done click on the continue button. Now on the next tab, you will be asked whether to self ship physical goods or not. If it checks the box the WooCommerce will set the shipping-related details in the settings.
You just need to follow all the onscreen details and set up all the details carefully, so you can build the best E-Commerce website with WooCommerce.
5. Installing and activating the theme
To complete the setup, you need to download the latest responsive theme from the WordPress theme gallery. 
Follow the given steps to complete the process.
Visit the WordPress dashboard and go to the appearance >> themes >> add new.
There you will find the upload of the downloaded theme zip file if you have any previous themes.
Install the responsive theme and activate it.
In case, if you don't have a theme. You just follow the given steps.
Login into your WordPress dashboard
Go to the plugins then add new
Search for the responsive credit themes, choose the best one and then install and activate it.
How To Add Products To Your E-Commerce Store?
The final step is adding a product to your E-Commerce website, so follow the given process.

Open your dashboard >> products >> add new
Next, you need to add a product title, describe your product, select product category, product price, product image, and additional product images if you have.
How To Customize Your E-Commerce Store?
Following are the steps to be followed for customizing the page layout.
1. Open the WordPress dashboard and check for the appearance then customize the button.
2. Now select the product catalog options rather than the layout.
3. On the next page, you will see the different options to change the layout for your store. Choose the best one and below are the options you will see.
Main content with sidebar position
Catalog view shop
Shop pagination
Shop pagination view
Content alignment
Shop element
Sale notification
Sale bubble style
How To Customize Your E-Commerce Product Page?
Visit the WordPress dashboard and navigate to appearance then customize.
Select product options than the layout.
Now go to the next page and change the layout of the product page by adjusting the width of the main content, sidebar positioning, adding gallery layout like horizontal or vertical, and simple product structure element by drag drop-down.
Top 5 WooCommerce plugins for growing your E-commerce Website
Here is the list of WooCommerce plugins available to you for superior growth.

To safeguard and prevent GDPR and CCPA penalties, WP legal pages can easily generate policy pages for the E-Commerce websites in just a couple of minutes. It is a popular plugin with several downloads.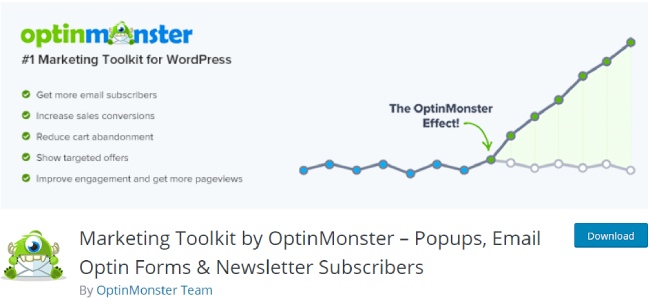 OptinMonster is a powerful platform that generates your email list and provides exit-intent Pop-up to get potential Shoppers to stick around your website, and know more about you. It is available at wordpress.org.

To run a successful E-Commerce portal, you need to learn about how the user engages with your website. This is why a CRO tool exists that provides you with visited recording, heat map, and user's flow.
This records your user's behavior on your site, so you can easily run a successful E-Commerce store because it optimizes the website at each stage to convert your visitors into buyers.

For email marketing, one of the crucial tools is Mailchimp. It can easily work with the WooCommerce plugin. You can create the forms on your site from which you can build the newsletter list and also it integrates the major contact form plugin. So, you can avenue your database. 

This is a must-have plugin- if you want to improve the ranking of your e-commerce website in search engines. This plugin will help with SEO-friendly contact, XML site map, and provide an easy template to add the title descriptions and SEO tags for better optimization.
FAQ's
What Is an E-Commerce Website?
E-Commerce is also known as electronic business or internet commerce which refers to buying and selling goods and services using the internet.
Which Is The Best E-Commerce Website Builder?
WordPress WooCommerce is one of the best E-Commerce website builders that offer Great Value and makes a site super easy along with 24/7 customer support.
Where Can I Build An E-Commerce Website?
You can build an E-Commerce website on the best E-Commerce platforms like Shopify, BigCommerce, WooCommerce, Wix and many more.
What Products Should I Sell Online?
If you want to start with low-cost products for high-profit margins, you can start selling jewelry, accessories, beauty products, kids toys, video games, design and fashion sunglasses, women boutique apparel, and more.
What Are The Best Ways To Sell Online?
Here are the tips you need to follow to increase online sales in a short time.
Be honest in your sales copy
Create a sense of urgency
Show the bulletproof money-back guarantee
Reduce friction in the checkout process
Get more ad click with ad extensions
Provide easy payment options as possible
Show the customers true testimonials
How Do I Start An Online Store Without Inventory?
Choose your niche and find the right business model
Register your business
Find the suppliers or developer supply chain then settle the price of products
Prepare all the customer care methods like pickup service delivery and more
Build the brand identity on the web-store
Post products with the relevant content
Market your store and test it
What Is The Best Online Business To Start In 2022?
If you want to sell products online, you can start up with print on demand, translation, website flipping, drop shipping, personal shopper, and online tutoring.
How Do I Create An Online Store For Free?
Choose a WordPress website builder then sign up for your account.
Select from the professional online store theme and customize it according to your choice.
Add the product and use it to connect the payment methods and publish the website.
How Much Does An Online Store Cost?
The overall cost of an E-Commerce website is based on E-Commerce software, domain name, and hosting, SSL certificate, payment processing cost, store theme, and extensions.
Can I Connect My Social Media Accounts To My Online Store?
Yes, you can connect the store with social media accounts. We need to go to settings and connect the page of a choice like Facebook or others and save the changes.
Conclusion
The most important thing you can't ignore is posting a lot of reviews and testimonials on your website. If people find you valuable they will share their views on the website that will work as a convenient and fast method to turn more customers to your website.
So make your E-Commerce website with the best E-Commerce portal and start generating huge profits and sales. Good Luck!