When it comes to offering your business a very intuitive front with your website, it is essential to pick a theme that serves your purpose.
No matter what kind of industry you are dealing with, a unique theme can quickly boost your appearance towards your visitors and customers.
If you are looking for some of the cutting-edge themes for your website, here are some of the premium eCommerce WordPress themes which can boost your business. Have a look:
To give your grocery store website a very captivating look, this premium eCommerce WordPress theme is very efficient. This design is a very effective and responsive one that comes with a variety of layouts.
You can easily present your grocery products. It comes with an inbuilt functionality for shopping so that you can easily add as many products as you can.
The theme is very friendly and professional for the product presentations, which appeals to your visit while you buy products.
The template is designed with the eCommerce functionalities so that it goes integrated and supported with the WooCommerce features. Here are the exciting features it offers: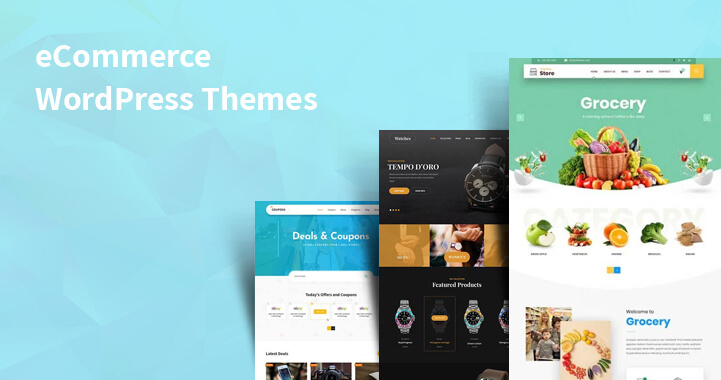 Best Premium eCommerce WordPress Themes in 2022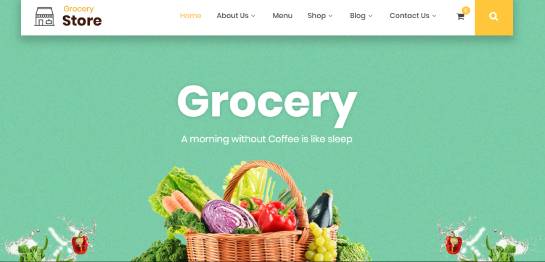 It comes with a large variety of menu colors.
Plugin friendly
Easy to customize with 99+ shortcodes
Includes a variety of widgets
Boasts different styles for different pages
It comes with social sharing features.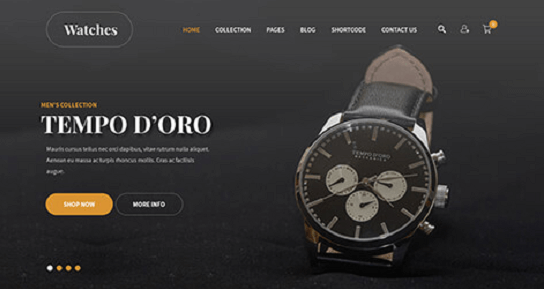 For your luxury watch website, this premium eCommerce WordPress theme is simply perfect. You can add pages and posts as per your choice, along with various layout options.
Also, it is a multilingual and translation-ready theme. This theme is WooCommerce compatible. The Luxury WordPress theme is fully color-changing.
This theme comes as translation ready with the qTranslate X plugin. It is tested with various sliders like Crelly Slider and many more.
It goes compatible with a lot of other plugins like WooCommerce for selling merchandise online. With its stock images and files, everything comes with GPL license compatibility. Here are the features it includes:
Easily manageable homepage with the theme options
Goes compatible with various widgets and ad widget
It is compatible with contact form 7
There are several shortcodes like a team, gallery, etc.
Tested with the latest version of WordPress
Suitable for the luxury brand websites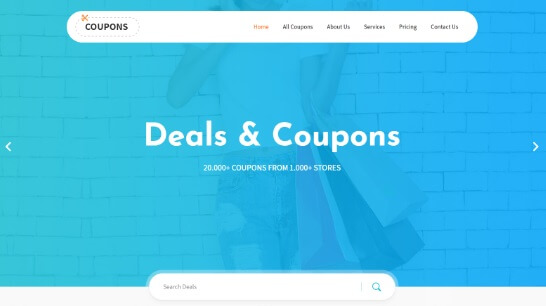 The SKT Coupon WordPress theme is very affordable and responsive. Also, it is created with Elementor page builder to meet all your needs.
There are all the features and benefits of creating a coupon website. You can create this website as the same as slick deals or RetailMeNot with this theme.
This theme is supported with plenty of options and features. For the customers who want to have big deals, this theme is excellent.
This theme can be used for exploring the information about the latest coupons. It also comes with technical support for better working. Here are the features it offers:
It comes with HTML and CSS coding.
Offers multilingual functionality
You can enhance the searching experience.
It is wholly featured for local customers.
Four different types of layouts are including.
Easy to place the logo
The Home Theatre theme is appropriately designed for your home theatre business. It is very responsive and based on WooCommerce.
The theme includes the template for selling home theatres. It goes appropriately suitable for a variety of browsers with better performance. It works better with the new WordPress version.
The theme includes PHP, CSS, and JavaScript files along with it. For the footer area, there are 4 different sections. The theme is optimized for SEO.
There are social icons to socialize your business. This highly responsive design comes with the SEPO friendly design for huge traffic. Here is the feature it offers:
Comes with logo, title, and favicon
There are advanced color options includes
You can easily modify the fonts, text, colors, etc.
Goes compatible with all the major devices
Offers smooth scrolling for animations
It is optimized with Gutenberg.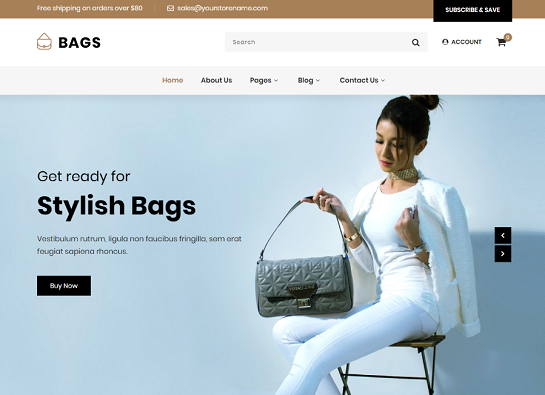 Shopzee is a very responsive eCommerce WordPress theme that is tested for both cross devices and for handheld device compatibility. It is coded with the Elementor and works well with other page builders. .
This full color-changing theme quickly changes the colors as per the requirements and meets the needs of the website with each of the changeable color elements.
It comes as translation ready with the POT file, which is included in it and comes as multilingual ready.
It is based on a WooCommerce shopping cart that works without any kind of configuration problem. There are unlimited products and categories which can be added.
It is tested up to 5 drop-down levels with the navigation area. It is a simple and easy-to-use interface with the backend. The widget is very friendly with the sidebars and footer headers.
Hence it is very SEO friendly and well responsive for mobile and tablets. Here is what it offers:
Coding is done with the codex standard WordPress
Coded with HTML5 and CSS3
It is tested with SEO plugins for maintaining SEO purposes.
Allows PayPal, MiJireh payments gateways for easy payment compatibility
It lets you create unlimited posts while managing the drop-down on the pages.
WooCommerce widgets are tested on the sidebar.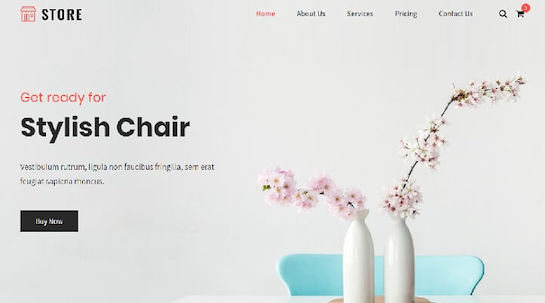 The Ele Store is a very intuitive store to offer a unique impression to your customers with a superior business design. The theme is ideal for supermarkets, furniture businesses, and grocery stores.
There is no need for additional time for the setup of a website. This theme comes with a compelling feature that uses the demo content for each of the pages.
The demo content is also available for quick and easy understanding with a quick business store overview.
The theme is built with the recent WordPress coding that includes HTML5 and CSS3 code. This code makes a theme easier and developer-friendly. The most upgraded features get supported with the theme.
This theme can adapt any of the functionalities necessary for the furniture portfolio. This theme comes with a HomePage logo, header, footer, etc. here are the features it offers:
Easy to create shop page experience
It comes with blog page integration to extend the feature to the blog post plugin.
It comes with a tracking feature for separating the pages.
You can easily track the issues, errors, and number of visitors.
You can facelift the theme as per the choice of your business.
With the responsive feature, it is effortless to implement successfully without any bounce rate.
To give your store a lovely look, the SKT Nutristore is the best premium eCommerce WordPress theme. It is specially crafted for the diet, nutrition, and healthcare storefront.
With the creation of a website with the nutrition WordPress theme, a patient or a client can easily communicate with the health professional members.
It lets you easily promote your services with Medicare and weight loss management. The templates are nicely created to integrate with the theme.
This theme works very smoothly and an effective one that works on any kind of mobile device. It is retina-ready and highly responsive. With the custom social buttons, it provides Google+, Facebook, LinkedIn, etc.
The page template comes with the homepage and blog. It comes with some animation effects to make your content much more attractive and pleasing. Here are the features it contains:
It comes with drop-down menus.
Offers google maps for support of direction
It comes with more than 700+ integrated fonts.
It is completely responsive.
Goes compatible with browsers
It comes with multiple layouts to create a variety of blogs.
The SKT Herbal pro is the best one and an exquisite theme that is created for the Elementor page builder. Along with the template, you can easily show your business appearance with a very professional approach.
It benefits your customer more and lets you drive attractive products and services. You can use this for creating various healthcare store websites.
Also, for cannabis, marijuana, health care, and skincare, it goes perfectly. As the template is created with responsive features, you can use it for handheld devices.
Both in performance and speed, this theme works flawlessly and lets you create a very responsive user experience.
This Ayurveda WordPress theme supports the Elementor page builder and comes with the support for the builders and editors.
You can easily modify and customize this theme with the layouts and features. It lets you control the super comfortable and stylish interface. Here are the features it offers:
It is optimized with Gutenberg.
Freely compatible with WPML, Yoast SEO, WooCommerce, etc.
It comes with high-resolution content creation capabilities.
Offers help for SEO for the web crawlers
Includes one-click import option
Allows for adding footer widgets, logos, and menus
The CutsNStyle Pro comes as a very efficient premium eCommerce WordPress theme for salon websites.
This Elementor template efficiently manages the site with the help of an Elementor. Also, it is Google mobile-friendly and comes as a cross-device responsive theme. It is tested with popular plugins like WooCommerce and other eCommerce.
It is properly tested with qTranslate X for multilingual compatibility. It includes a default slider with 12 animation effects and also consists of the pause time controls.
There are up to 20 sections in the homepage area, along with shortcodes and animation control. There are 4 other templates along with the sidebar layouts.
It is cross-browser compatible to offer you an excellent user experience. It is properly tested with the Nextgen Gallery for the photography and portfolio setting up.
There are blog templates to help you with better content creation. Here are the features it includes:
Coded with HTML5 and CSS3
It comes with a lot of widgets in the sidebar and footer.
Goes compatible with the latest WordPress version
Shortcodes are available for adding plugins.
There are 900+ font-based icon packs available with it.
There are 4 other templates with the sidebar layout.
The PVC Pipes come as a very modern theme for the WordPress plumbing stores. This template comes with a very simple-looking design that is featured with a higher level of functionalities.
This SKT PVC pipe comes as the best option to promote the plumbing business. The demo content goes best for any of the maintenance and for home repairing business which comes as the fully functional one.
It comes with a variety of color schemes with various options for header and footer, along with flexible layouts.
It lets you have two options for making the website as per the design preference for the dark website version and light website version. It includes a demo that explains how your essential pages are going to look.
You can also create an appointment page for the following, allowing people to opt for booking an online appointment. Here is what it offers:
It comes with the least investment to create a professional website.
It comes with one-click installation features.
There are pre-build pages.
You can choose a different layout for blogs and posts.
The Elementor page builder is used to develop SKT PVC Pipes.
You can use a variety of page builders to modify the inner page.
The CCTV Camera is simply a clean, refined, and powerful theme that is ready to use for a WordPress website. This premium eCommerce WordPress theme comes with a beautiful template that comes with a stunning slider.
This CCTV WordPress theme is designed for CCTV shops, CCTV Dealers, and camera manufacturers.
This design goes well for fulfilling the requirements for home automation. With simply one click, you can easily install the template.
There is no need for basic or advanced programming knowledge is required to set this there. It looks simply best with galleries, graphics, and multiple designs.
This website is created with plugin compatibilities that include Elementor page builder, WooCommerce shop, Revolution slider etc.
This theme is coded correctly with the standards specified by WordPress.org. It offers complete support for the theme developers to fulfill all the needs and helps with matching the vision.
It includes a one-click demo import. It is entirely woo-commerce compatible. Here are the features it includes:
Very responsive and mobile-friendly
It comes with PSD on demand.
There is a sidebar for pages.
CDN support
Compatible with custom fonts
Options for 1000+ google font options
The SKT Bathware is a bathroom WordPress theme. It is specifically created for targeting the industries which are related to bathroom fittings and other bathroom supplies.
With the SKT bathware process, the website creation is much more comfortable. You can easily start working with your project using this theme. There is no need for basic HTML or coding knowledge.
This theme easily adapts to any of the web browsers and modern devices. From the front page, you can add a variety of pictures for the bathroom accessories and other related items.
This theme is all set for availing the services and products from all over the world. Along with the default blog layout, it offers the wide spreading of news with the newly launched products.
It is created to become very easy to sell products with the WooCommerce integration. You can easily add your custom logo for your company. Also, it easily includes the Google map integration. Here are the features it includes:
Comes with – click installation process
There are pre-build contact form includes
It comes with handy social sharing icons.
The slider area also offers text zones.
This theme is SEO optimized.
The footer section is widgetized
SKT Appliances Pro is a very useful premium eCommerce WordPress theme that is based on Elementor and very easy to use for creating any website for appliances and electronics stores.
This template comes with default eCommerce functionality that lets you sell your online kitchen appliance-based themes.
It goes compatible with the cross browsers like safari, chrome, explorer, etc. There is no need for any kind of precise knowledge regarding the development expertise. Also, there is no need to write any single line with code.
The SKT Appliances Pro comes with a very decent homepage layout which is much focused on the home page appliances.
It offers beautiful designs and layouts great for creating a variety of home appliance selling websites.
The products uploaded on this website look very clear on each of the mobile devices. Here are the features it offers:
5+ sliders tested with the template
Supportive template with RTL languages and works with Arabic and Hebrew languages
It comes with multilingual plugins like TranslatePress, Weglot Translate, WPML, WP, etc.
This theme is sidebar friendly.
Comes with GPL Licence
GDPR compliant
For your profitable air conditioner store on WordPress, this one is simply great. This is a user-responsive HVAC WordPress theme that lets you develop your website for the customers.
It is retina-ready and works as a fully responsive one for different browsers and mobile devices. This template is created to go compatible with the slider plugin, booking plugin, and contact forms.
It is developed with an Elementor page builder. You can easily save a lot of effort while creating an HVAC WordPress theme.
It supports Latin and Cyrillic fonts. Also, this theme goes compatible with the gallery plugins. Here are the features it offers:
It comes with SEO-optimized pages.
It comes with 1-year of support.
There are options for color changing.
Retina and HD ready
It is based on HTML5 and CSS coding.
Follows the modern designing standard
The SKT Pottery is a very responsive Elementor based WordPress theme that lets you have an easy performance with your website.
It offers an ideal solution to promote the pottery and ceramics business. This goes very well with the themes for the pottery workshop, pottery shop, and other ceramic stores.
This theme works as a great choice to display the individual artistry of the painting, handmade bowls, etc. This theme is created with the high – quality pictures and videos to let you upload it on the website.
You can modify the header section as per your need. You can also upload your logo with a high-quality resolution. Here are the features it offers:
Unlimited option for colors
It comes with WPML plugin integration.
The option is given for the free theme installation.
Designed with HTML5 and CSS3
Easy compatible with IE11 and other browsers
It comes with RTL version support.
Ele Fashion is another very intuitive premium eCommerce WordPress theme for your WordPress website. This fashion designer theme is created with an Elementor to create a flat shopping experience.
This theme is perfect for boutique shops. There are a variety of useful theme options that let you create your website.
The customization process is very easy. The theme comes with custom header styling options along with slideshow banner effects. Also, it is retina-ready and very responsive.
It comes at a single cost, along with multiple web page templates. There are some ready-made homepages for your ease. Here are the features it offers:
It comes with easy access to WooCommerce features.
A logo is placed between the menu option and WooCommerce icons.
You can socialize the products with plugin integration.
Nivo sliders are included by default.
Goes compatible with various WPML plugins
The theme cracks all the security tests and comes with a GPL license.
Conclusion:
The above-mentioned premium eCommerce WordPress themes are simply the best responsive ones that you can easily use for any of your store requirements.
Make sure you are picking one that goes completely compatible with your eCommerce business and lets you have the maximum profit.