A search – based assemblage of the best WordPress SEO themes for all the personal or company, business and e-commerce, startup and experienced, ad sense, SEO company or digital agency and other websites for increased revenue and website monetization easily.
The list of the desired toolbox and functionality of any theme can be pretty long, but in all circumstances, it includes SEO part without any hesitation, since the role of SEO in any website advancement and quantifiable results for all the people searching any information related to target activities can never be underrated.
Even if you produce fantastic web content, without SEO support all your working strategies cannot be described as winning.
We have taken the trouble out of looking for WordPress SEO themes for you to consider for your any new or existing digital project or to run on the basis of your SEO service provider website.
Each and every presented template below is passionate enough to stabilize you workflow pertaining to the web creation and development as per your needs and working channels to result in ups drastically.
Other qualities making them so desirable are their cost – effective nature, truly flexible and adaptive framework and intuitive admin panel to master any kind of web page and content with few simple processes.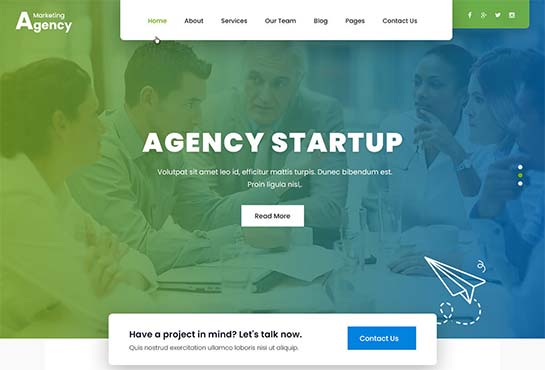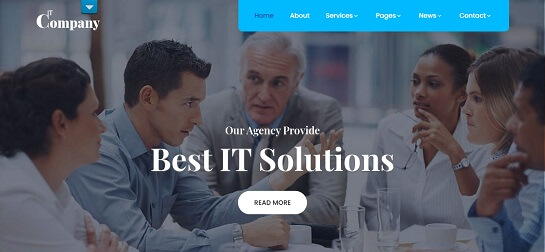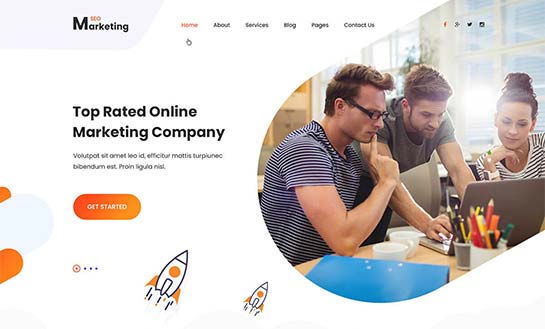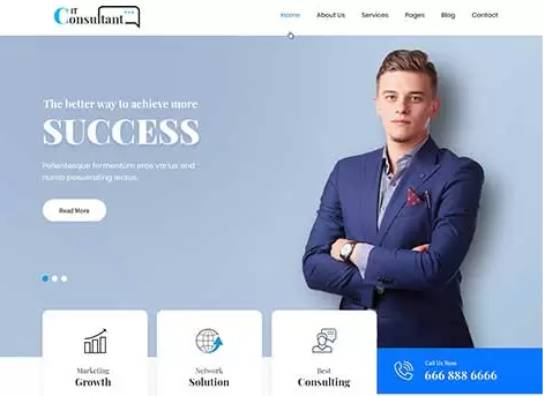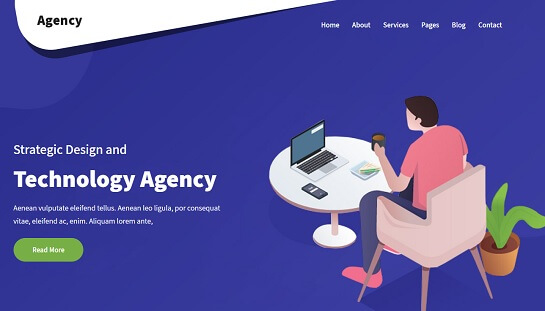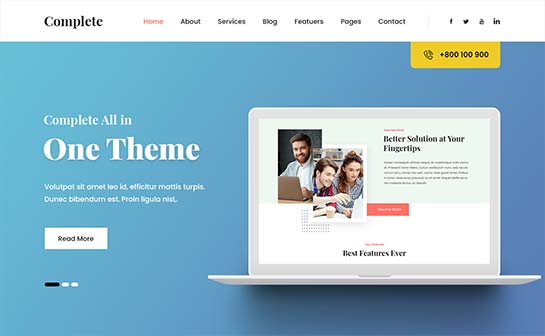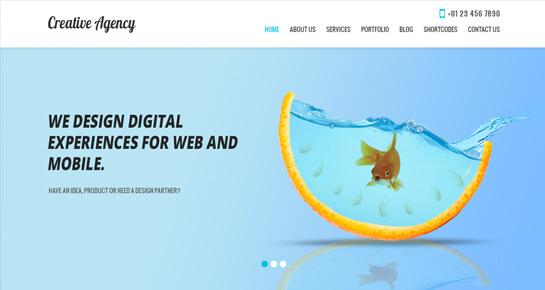 One of the authentic and well – affected, sophisticated and inherently elastic examples in our list of WordPress SEO themes for diversified usage is SKT Landing Page.
This awesome web builder is utterly optimized for greater customer engagement and the financial means spent on it will for sure be considered as an investment to your future success and increased sale rates and not a cost at all.
Inspired by all the elegance and fascination of landing page web design approaches, the authors of SKT Landing Page spare no efforts to make the page clean and concise, whitespace – based and minimalistic.
Neat and accurately – structured theme sections and areas will let every website visitor instantly jump into the required informational zone and find the answers to all his questions.
The principle features and peculiarities of SKT Lens Pro are supposed to be adherence to the norms of conversion – centered web design.
That's the reason for evaluating this template as highly perspective and business supportive, whether or not you represent some SEO, SMO or marketing agency or just want SEO – friendly environment to display your personal or business affairs and gradually raise the bar.
Designed for multipurpose usage, this template features a handy collection of applicable options and features, customization – liable template, multilingual support to deliver your content in a translated version as well, WooCommerce compatibility for selling your digital and physical production, plugin compatibility for bettering revenues, etc.
Stylized to fascinate all its users, Gravida is modern and original, inherently creative and thoroughly worked – out SEO – based and SEO – optimized WordPress theme of SKT production at your fingertips to manipulate boundless potential of the theme and make the most out of it.
By the professional assistance and support of this exceptional template, any average website admin will be capable of flaunting his unique style and working frame quickly and turn heads thanks to the breathtaking overall design across the target content.
As from the structural standpoint, Gravida shares an optimal foundation packaged with all the primary traits to allure and communicate the client at a glance and to cut everything exactly to the point to avoid the visitor's distraction.
If you have a clear – cut intention of purchasing premium – quality and dependable WordPress template for monetizing your website through the modern channels of electronic trade, then Shopzee as another representative of WordPress SEO themes is right there for you to meet all your provocative claims and challenging requirements.
Prominently branded and stylized, projected to furnish every user with the touches of credibility, this contemporary template comprises innumerable product and category opportunities, color changing and other managements, standard blog for constant updates to look fresh and interesting, WooCommerce shopping cart availability, WordPress coding norms with HTML5 and CSS3 dominance and this is only a part of the advantages waiting along the way.
With this theme you won't need to exercise additional efforts to create a separate mobile version, since your whole content and structure of the theme will automatically transform fit any suggested screen size.
The App Pro is bursting with innovative approaches both in design and functionality to incite wow reaction of all the clients and customers scanning the web pages and looking for newly launched apps, programs, e-books or other digital products.
This utterly pliable and robust, fabulously lightweight, yet highly advanced SEO – inclined website creation solution is not only built around ordinary technical and functional disciplines, but is a step forward with a comprehensive admin panel to take the website to another level of rating.
Even with a limited programming know – how, anyone will be able to create his unique sense of style, show off the best images via homepage slider and change them at any time, practice the existing pieces of shortcodes, etc.
Our collection of unbelievably significant, yet affordable WordPress SEO themes catering to any kind of digital exploitation proudly presents SKT Corp Pro.
This well laid out and customer – directed, tech – savvy and complete ecosystem will categorize your information in a nice fashion and will let it be easily accessible for the searchers, which will inevitably drive more interest towards you and more sales leads.
SKT Corp Pro is improbably easy to setup and customize, so that you can feel comfortable while using nice – looking slider and controlling its effects, managing colors of the theme, choosing the right typography with the help of Google fonts available or the suitable page templates and so on.
The theme has also passed all the tests of SEO and SMO – integration for tangible advancement in the industry you are going to dominate.
If you are a startup or a business looking to establish an online presence, then you would definitely want to base your website on a WordPress platform for its ease of use as well as the fact that it is a free resource and comes packed with all the tools that you need to give your business the boost it deserves.
More importantly, you may want to check out our collection of WordPress SEO themes as these themes have been designed with SEO in mind and should make it a lot easier for you when it comes to optimizing your website.
After all, you would want to optimize your website, wouldn't you? That's why you may want to use these WordPress SEO themes and choose the one that seems to be a good fit. Before optimizing your website, you may want to see the checklist below and avoid making a few cardinal mistakes that most web users do.
Single keyword: Before all those Google updates, it was common practice for most users to base their content around a single keyword. However, search engines have become more intuitive and smarter so you'll need to develop your content around a set of keywords, rather than just one.

You are looking for organic traffic and as such, most of this traffic would be generated in the way you select your keywords and how you use them on your website.

Relevant content: Google has started penalizing websites for displaying content that are not relevant to the niche; so give your website a thorough analysis. This should help you determine whether your website requires any additional correction, modification to be carried out.

Just make sure that all the content that is posted on the site is relevant to the niche and is not chock full of product reviews that make little or no sense at all, in relation to your designated niche.

Responsive website: Most users often forget to determine if the theme they are using for their website is responsive or not. This is essential; it is vital that you check out any theme that you are planning to use is 100% responsive; a website that is responsive will display the same website without any loss of functionality and this can help enhance user experience on your website which in turn can boost your SERPS.
Speed: There are external plugins that you can use to make sure that your pages load faster. This is basic, a slow loading site will soon result in less traffic and even fewer customers; so if you want your website to rank higher and get better organic traffic, then you need to make sure that your website is fast.
These are some of the most common mistakes that most online users make; so when setting up your website and optimizing the same for SEO, you may want to pay special attention to the check list above. With this check list, you should be able to reach out to more customers effectively and even get a higher conversion rate.