If you are looking for a website builder for your IT sector, technical startup, digital agency, web development, UI or UX design interface specialists, software engineering, web hosting company or corporation.
Freelancing platform, computer engineering, web programming and design, app developing and launching, engineer or another web and design focused website, our roundup of the best UI design WordPress themes is for you.
From small scaled or startup businesses trying to find affordable web solutions to medium or seasoned ones that need a reliable environment to market their services to a larger scale of audience, absolutely any kind of design and development.
Digital and technical centric website or personal portfolio blog can be best showcased and promoted with any of these UI design WordPress themes.
A properly designed user interface is one of the cornerstones of any modern website's foreseeable success and more online traffic generation.
It mainly focuses on envisaging what website surfers and users might need and on making everything easy to access, follow, navigate and understand.
And no matter what website you are going to run online or what the target audience of it is, if it lacks convenient and contemporary worked out user interface, you are going to lose more than you can ever think of.
Now, with the growing number of websites and blogs in an effort to be user optimized and lead generating, UI designers are becoming more and more popular along with other digital and IT specialists.
Subsequently, they will need more space and more opportunities to find the end users of their services and product purchases in the digital spectrum.
With this in mind, we at SKT Themes decided to put together a useful collection of web development and UI design WordPress themes for specifically such specialists and design experts to drive their marketing strategy more productively with professional and ideally looking websites and blogs.
Moreover, not only UX and UI designers, but also all the other web and design, data and Internet related companies and individuals can benefit from these UI design WordPress themes and offer services, design inspirations and solutions, SEO and SMO marketing, website builders, domains and hostings, licenses and much more.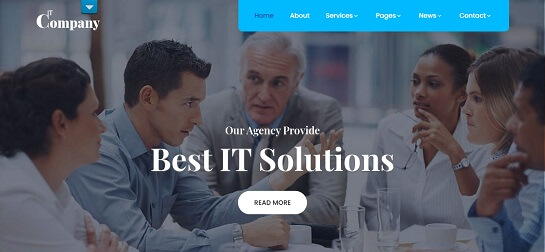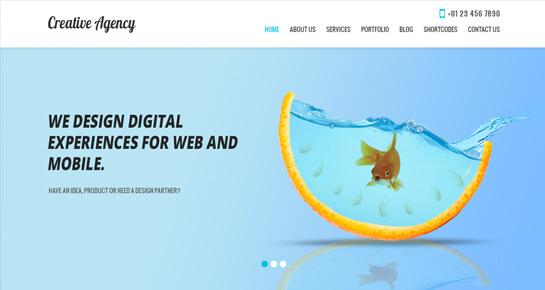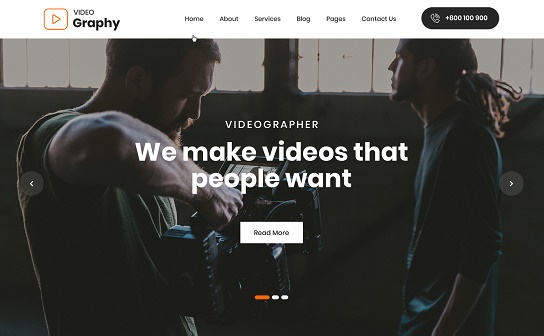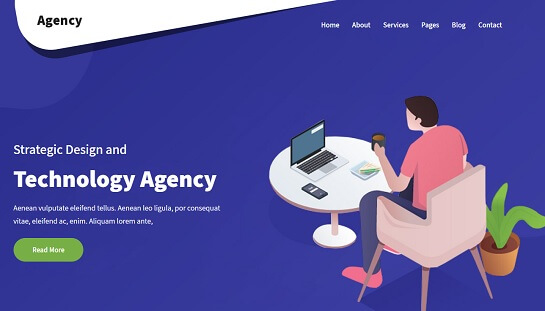 IT Solution has been worked out by the seasoned WordPress experts who have all the important nuances and options of a top quality website building ecosystem in their mind.
As a result, they created and launched an enviably good functioning and looking template for taking any kind of technical or digital focused content online without any difficulty.
Even if you have not been educated in website development or design on a professional level, you can still make the most of the given framework and customize it to match your website nature or business identity.
All the important functional and design touches are already provided with IT Solution, however, you can add even more of them with shortcodes and compatible plugins.
Success begins with Design Agency Pro. This niche specific and strongly coded, designer touched and user optimized template is going to showcase your vocational skills and business capacity from the most attractive angle and with the most vivid color combinations you can choose to have for your website.
Additionally, you are free to use the potential of the homepage default slider for showcasing the pieces of your UI design sketches or other portfolio items.
Add logo, slogan, contact details and useful links to widgetizied areas with sidebar, footer and header, and finally, rely on the theme's plugin support for higher results.
With Web Programmer, anyone can bring his or her creative ideas online and share it with not only the local market, but also the international. What makes this template international ready is its multilingual readiness and translation plugin support.
It means you can add and translate your web content into different languages and be sure more people will find your profile accessible to them without any language barrier.
As one of the technically advanced UI design WordPress themes, Web Programmer also includes completely customizable layout with easy to use admin panel.
Lots of preloaded shortcodes and controls, buttons and fonts so that you can instantly change the overall look and feel of the default template and depict your preferred one.
If you are a freelance web programmer or UI designer, you will be thrilled by how many new horizons vCard are may open up for you.
You can use this template for creating a unique personal CV style and portfolio based profile and share as much info as you need, from education and employment details to successful projects and implemented designs, and even sell digital services and items via your website based on Web Programmer.
All you need to do is to activate eCommerce functionality of the theme by adding ecommerce and other relevant plugins such as online payment, product management or so and be sure you have everything accurately offered in your online storefront.
Websites stand a good chance of success if they are based on a durable and contemporary platform which complies with all kinds of digital needs and satisfies website user's interests.
SKT SEO is one of such strong and powerful, modern and minutely coded website builders you can choose to have for your digital, marketing or SEO agency, UI design or web development company's website.
The theme is also shortcodes ready and power packed with ultimate number of Google approved fonts, as well as is optimized for search engine crawlings and social media integration.
Game Developer is the last dynamic and visually emotional game and app developing, UX and UI design WordPress themes included in our assemblage and checked for its sustainability over time.
Everything stems from providing an excellent user interface that will support your site's users around the clock.
Therefore, the authors of Game Developers have done a great job in ensuring the theme's user friendliness with responsiveness and mobile compatibility, speedy performance, pliable navigation and more.