It is tough to predict trends depending on the past trends that have been ruling the market. About half of the population today uses the internet and a large number of people daily use eCommerce to purchase items that will suit their needs.
Daily more than four million blog posts are published and if you are not aware, five billion searches are made on Google.
This shows that gradually websites are taking over the internet by storm and the internet has made all of these possible since most people use mobile these days.
You cannot ignore the fact that the major developments that have been brought about by technology have undoubtedly changed the lives of people.
Just like it has made life smooth, technology has also made a difference altogether regarding web design and web development trends.
Most of the companies these days are stepping into the era of programming. The web developers must not skip any of the updates to stay on top. Every year some new trends come up in technologies which in some or another way help people solve everyday problems.
Here are some of the future web development trends that you must look out for in the upcoming year
Artificial intelligence (AI)
Intelligent is the future of the technology as well as the whole world. Artificial intelligence should not always be about Skynet or iRobot but it is all about how the computers respond it the surrounding environment.
This is considered one of the popular and most demanded web development trends which has become popular among a lot of web-based software applications that help in enhancing and optimizing performance.
When it comes to gaming, artificial intelligence senses the techniques of the gamers and accordingly makes changes that will match the behavior. Websites that are AI-enabled easily sense any frauds, hacking as well as cyber security threats instantly.
Frameworks

It is crucial to understand that good ground is important for perfect web service and it is a part of the development environment. Frameworks are also one of the most important web development trends.
It is impossible to predict the future in advance but frameworks can help a great deal in knowing about how web development and how it can bring changes to it.
Till now React and Vue have been commonly used for all sorts of front-end developments. React today has become one of the preferred sought-after frameworks in a lot of companies. Just like React, Vue has also become one of the most commonly used sought-after frameworks.
Internet of Things (IOT)
IOT or Internet of Things searches for out-of-the-world concepts for people. This is another revolutionary web development trend that can make the future web development process easy.
Internet of Things strives to connect machines, applications, and systems which can benefit a lot of different web developers.
A lot of different intelligent devices that are used in the healthcare automation industry as well as in the social networking industry use IOT to handle work smoothly.
Also, most of the devices such as biometrics, virtual assistants cars, etc connect to the website development cycle. So, it can be said that IOT can bring a huge storm in the upcoming years.
Voice commands

Voice commands have recently become popular since they didn't show much of a difference as the performance was not that satisfying. The products that offered good-quality voice input were extremely pricey.
However, due to the upcoming trends and development of technology, voice commands have become popular. Although voice search is not that quick and responsive compared to text input since the browser takes time for proper speech recognition, it does influence the overall development of various web services.
A lot of people these days consider voice commands as a useful web development trend as you won't have to type all the time. Mobile as well as web applications these days have started inputting mobile as well as web applications.
Self building websites
Earlier, most of the software development companies utilized HTML for making websites. However, with the gradual changes in the web development industry, a lot of CMSs were introduced with which it can easily create websites.
Also, as huge technology-skilled developers started coming, importance was given to customization through add-ons, plugins as well and modules. So it has become easy to make websites both from non-tech persons and from a layman as well.
Thus with these ultra-modern and future development trends, you will be able to see some noticeable changes in web development processes.
Interactivity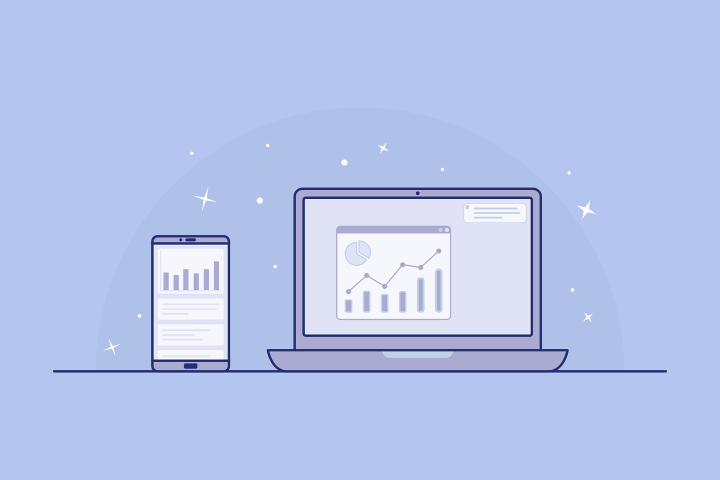 Influence in web development can only be brought about by user experience. It is the duty of the task developer to develop things in a more convenient and practical application. Due to this reason, web services can become more interactive.
Earlier, this kind of development didn't get much popularity because of the large consumption of resources as well as the site loading problems. But, as the technology is growing at an increasing speed, the page loading speed has increased for the interactive pages.
Development of programming languages
The demand for web developers depends on whether they can work with different frameworks and languages. Also, the total speed of adaptation to new tools does play a vital role.
So, these days it has become important to know about the essential knowledge to keep them updated. Some of the common programming languages that have become popular over few years are JavaScript, PHP, and Python.
Most web developers have found the combination of these three programming languages. Learning all three programming languages can help you to develop various web development applications as well as mobile applications.
Chat bots

If you are not aware of the different ways of attracting huge customers so that you can solve their queries and help them then you must add a chatbot.
This is yet another efficient implementation of artificial intelligence. Bots came into popularity a couple of years back and they work on the theory of neural networks. They perform based on massive amounts of data.
Hence, the web development trends that are coming up the next year can be extremely beneficial for most web developers and also for people as well. It will make things easier and also help people deal with the latest technologies.
Related Post: Top 13 Trends To Influence Web Development Domain In 2020 And Beyond