A comprehensive compilation of travel guide WordPress themes for tourism and travel agencies, tour operators, hotels and hostels, apartment and vacation rentals, travel magazines and blogs, extreme or adventurous tour managers, etc.
With a stiff competition in tourism and traveling industry, it's really hard for the relevant businesses and travel agencies to thrive and make money.
However, the modern digital arena comes with dazzling offers and marketing strategies for these industry representatives to market their services and tour packages both for the local and international audience.
Ensuring your digital presence will enable you to reach out more clients and customers, new leads and prospects with minimum expenses and within the shortest period of time. What can be more amazing than having a premium class website while paying almost next to nothing for it?
The travel guide WordPress themes incorporated in this article can be a real godsend for travel guides and agencies which are looking for the most affordable ways to boost their online presence.
All of those tourism and travel guide WordPress themes are of premium quality and easy to follow.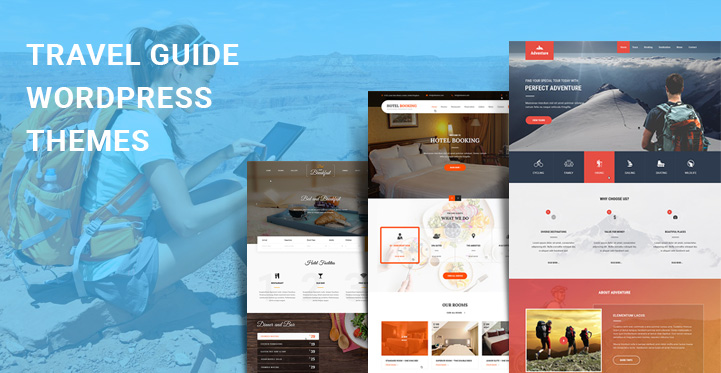 Whether it's your first time building a website or you have a previous experience in WordPress platform, you will be capable of unfolding the avalanche of their working possibilities and advantages.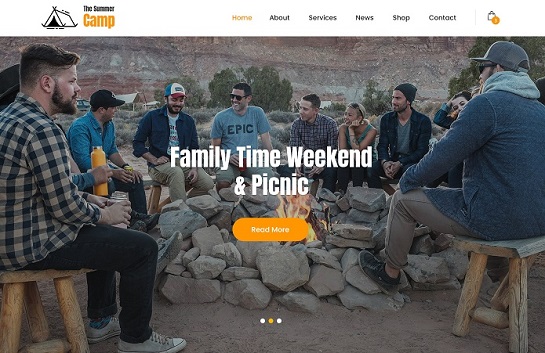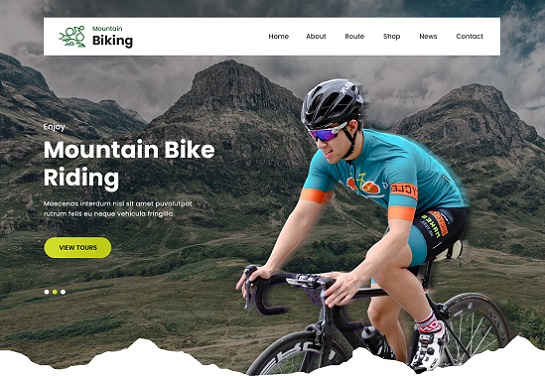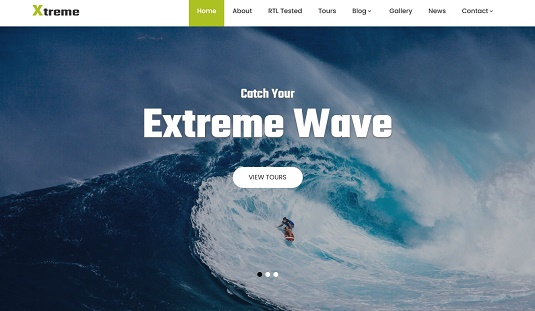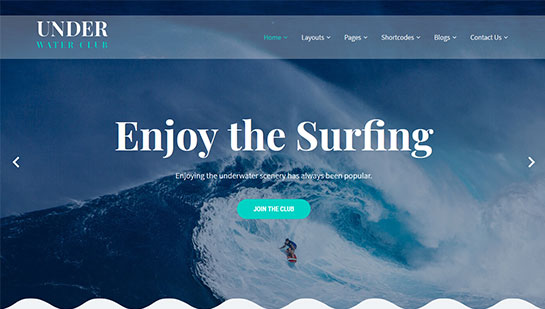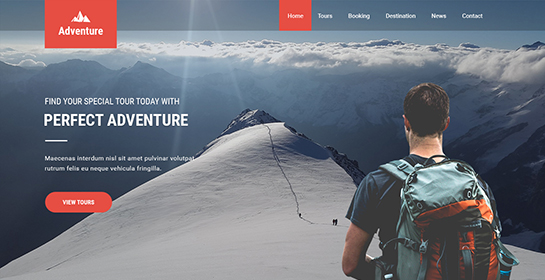 If you are looking for a perfect mix and match of beautiful design and advanced functionality, Adventure can be the best companion for you. This is the point where true adventure and success begins for your business.
As one of the well projected and prepared travel guide WordPress themes out there, Adventure comes with a fully adjusted framework for you to showcase all your information, tour packages and services, contact details, and more.
The beautiful and inspiring images depicting the spirit of your interesting tours can also be displayed via the homepage slider in the form of slides, or in the separate gallery part in a formatted fashion.
All the important coding and CSS3 controls are added to the theme in an effort to make your website's user experience unbeatably good. Practical plugins, among them events calendar plugins for scheduling your tours and trips, as well as SEO plugins for making your site more SEO friendly are all checked with Adventure.
Seize all the capacities of Hotel Booking without sweating hard and make the establishment and management of your hotel or bed and breakfast, traveling or tour guide website an engaging play with the help of Hotel Booking.
Naturally, people are going to check the available information on the Internet before making a decision of choosing this or that travel agency or tour package.
Therefore, having your special place in search engine rankings will be the best investment in your future success. In this relation, Hotel Booking has been created to share wonderfully SEO friendly character for higher search results.
Another advantage that your website can have for its potential guests is the online booking system eliminating the need of leaving their comfort zones and reaching a certain locality for organizing everything.
In this spectrum, Hotel Booking is a perfect product as well with its seamless functionality with booking and reservation, as well as Contact Form 7 plugins, through which you can create multiple booking forms for your website users.
Bed and Breakfast is one of the newest and well packed, visually eye catchy and chic hotel and motel, vacation rental and bed and breakfast, traveling and travel guide WordPress themes you will certainly love.
This safe and secure, well coded and designer made website building tool fosters reliability and flexibility when it comes to mobile version of the site. It means that your website and its content can be serviceably viewed in response to any modern portable or hand held device and its screen resolution.
Purchasing this template will never burn a whole in your pocket, since this shortcodes ready and fully customizable template is pocket friendly and affordable both for small and seasoned traveling businesses.
The theme's well thought out structure of Bed and Breakfast is excellent in helping you getting your online exposure with all the needed information, business profile, best traveling directions and destinations, smart travel tips and more.
Charm is a wonderful blogging and website building platform ready to go well with absolutely any kind of trending topic or business. Hence, it can be successfully applied to your travel business or personal blog with breathtaking images and videos, venues and destinations, beaches and coasts, art and culture of different places, etc.
Fire up your hotel and traveling business with Charm and make it a place your clients will love. Start with the simplified installation and activation of the theme, and then proceed with its modeling and customization to breathe life into your profile.
This can be done by the right management of colors, fonts, application of shortcodes, choice of layouts, addition of plugins and more.
Page builder controls can also be activated for you to have access to more customization and page or layout building options. Charm also shares totally commercial compliant framework enabling you to exercise the given platform for selling your services and tours, traveling accessories and clothing, tents and other products online.
The Trips is the next impressively stylish and sophisticated website builder among the best travel guide WordPress themes that takes a full responsibility for the ongoing viability of your future website.
It comes with Customizer options for you to quickly customize the look and feel of your profile and preview it after each intervention. This will let you put yourself in your web visitor's shoes and make sure they will be granted with the most convenient and awe inspiring environment.
From color changing possibilities to typography settling, from preloaded shortcodes pack to enabled social media and other icons, The Trip shares all the primary controls and web ingredients.
The theme is also as responsive and mobile checked as it is social media and translation ready with PO file inclusion.