The world of tarot is a mysterious and intriguing one, with many people seeking out the wisdom and guidance of tarot readers to provide insight into their lives and futures. In recent years, the popularity of tarot has grown exponentially, and with it the demand for online tarot services.
Whether you are a professional tarot reader looking to expand your reach online or someone who is interested in creating a personal tarot website, having the right WordPress theme is essential.
In this post, we will explore some of the best tarot WordPress themes available, with features that are sure to create a mystical and captivating user experience. From customizable layouts to intuitive navigation, these themes are designed to help you unveil your online destiny and create a unique and engaging tarot website.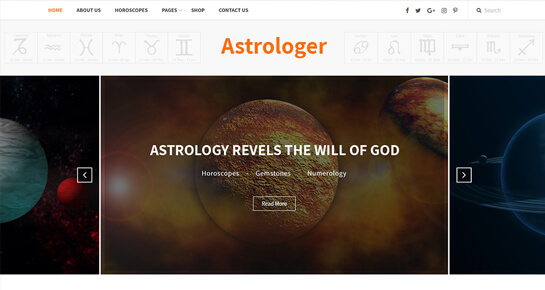 The WordPress theme passes Google's test for mobile friendliness and looks well on all devices. has a top-mounted nivo slider with 12 animation effects, as well as controls for pausing, stopping, rotating, and animation speed.
More than 100 shortcodes are included with the theme. translates to the fact that this theme makes it simple to build up contact forms, accordions, tabs, or any other kind of content.
With the help of the color picker, you can alter the color of just about every square inch of this responsive Tarot WordPress Themes to match the aesthetic of the website you choose. The theme is standard pages like 404, blog, search, archives, category etc available.
It has been tested and determined that booking plugins like Ultra Booking Pro, Easy Bookings, and WooCommerce Bookings are com/patible. Popular page builders like Divi, Visual Composer, Elementor, Live Composer, and others are compatible with it.
The inner header banner section may be altered to a slider, picture, HTML, form, or another element. Austologers all need a suitable, expert website to advertise their services.
The WooCommerce friendly template has been created and this astrology WordPress theme is fully compatible with WooCommerce for selling any merchandise or tarot service.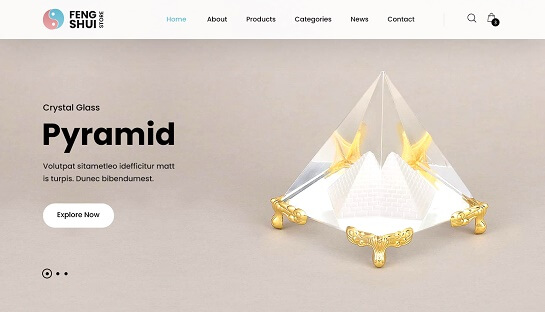 The SKT Feng Shui WordPress theme was developed using the Elementor page builder. This template will enable you to present your company's internet presence in a professional manner. As more clients are drawn to your alluring goods and services, you will profit.
SKT Feng Shui may be used to build a variety of health care websites, including those for a astrology, tarot related business facility, a physician's office, orthopedics, chiropractic treatment, gerontology, and other medical specialties.
However, it would be ideal for the feng shui, furnishing, interior decorating, interior design, vastu shastra, gem stone, chinese geomancy. It includes a demo that is specifically for an Ayurvedic notion, but it may be adjusted for any medical specialty.
The template may be used on any mobile device, including smartphones and tablets, since it was built with all responsive capabilities.
This theme is particularly intended for Reiki practitioners, spiritual healers, acupuncture practitioners, crystal therapists, and other websites that deal with energy healing.
This theme is the best option for any website specializing in palm healing because of its tranquil and vivid appearance as well as the classy, professional feel it exudes. Any professional website, online store, or portfolio website may utilize this theme. This theme will match these websites wonderfully because of how adaptable it is.
The Tarot WordPress Themes serves as a guide for practitioners, outlining the specific areas of the palm that are associated with different ailments or imbalances. It can helps palm healers identify which areas of the hand to focus on during a session in order to address specific issues.
It provides a visual roadmap for the healer, allowing them to navigate the intricate network of energy channels within the palm and provide targeted healing and relief.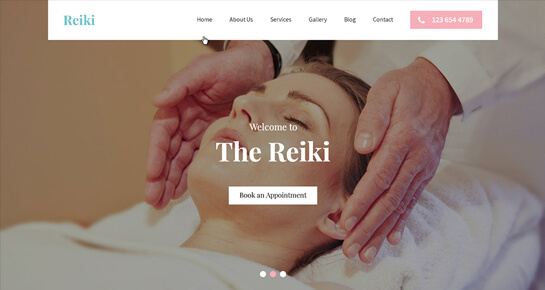 The next clear cut and aesthetically readable, functionally and technically smart template catering to the current medical field and all of its demonstrations is Reiki Pro.
The offered platform should be used to disseminate your finest written work and visual creations, and your homepage, articles, and pages should make them simple to locate. Your patients will be greeted with awe-inspiring photographs and photos when they visit your website thanks to the homepage full-width slider, which will play the role of the site's hostess.
The tarrot theme comes with carefully designed natal chart, fortune teller, zodiac forecast, esotorics, ecommerce and zodiac templates & layouts for horoscope making, as well as full Elementor compatibility it's a mystical aura that draws you in.
Also, it provides the best responsive and mobile friendly touches, in addition to having a layout that is suitable for translation and integrating SMO and SEO.
Meditation pro is a WordPress theme that is related to yoga, reiki, holistic healing centers, and massage spas. Its primary focus is on concentration, coaching classes, yoga, karmic, and astrology, fitness trainers, gyms, workouts, ayurveda, meditative practice, exercise, stretching, discipline, physical, spiritual, and relaxing help provided by medically authorized physio therapists and hospitals.
It can be used by coaches in addition to doctors, clinics, and other medical professionals. It is possible to personalize the settings with Tarot WordPress, so you may make your own logo, layouts, color schemes, and backgrounds, among other things. Because it allows for extensive customization, it is possible to rapidly set up each area of a website devoted to yoga.
The WordPress theme for massage and beauty spas is responsive and has a decent appearance across all devices. It's color morphing, and you can make it whatever color you want by selecting different hues using color pickers.
You will get shortcodes that make this spa theme come to life. These shortcodes are useful for having beautiful content all throughout the theme and can be found in the theme's documentation. This WordPress theme has a pleasant blog area, which can be used for publishing press releases and facilitating client connections.
This massage and beauty spa WordPress theme is loaded with powerful plugins that come with stunning and one-of-a-kind page templates and layouts that make it possible for you to change the website without having to perform any coding.
Ele Spa Lite is built using the Elementor website builder. Your spa and saloon-related enterprises will be represented by the expertly created design.
The theme would work best for providing or advertising Ayurvedic, manicure, pedicure, barber, health club, resort, etc. services.
It works with the most recent WordPress version. This theme has a GPL license, allowing for both personal and business usage.
A technical person or non-technical person may succeed in building a stunning and expert website for your company using WordPress theme for a beauty salon. Customers often feel secure while making purchases or visiting stores after reading online evaluations. It's because websites are very user-friendly, durable, and responsive.
The WordPress physiotherapy theme features several home page sections, making it simple to customize them up as required. The homepage contains a lot of CSS3 animation, which attracts website visitors and prospective clients.
The template is really multifunctional and was made in a manner that makes it simple to modify the text, graphics, and layout using the options provided in the customizer or using the page builder.
The user of this physiotherapist WordPress theme shouldn't need to exert any more work in order to add beautiful content, such as a gallery, testimonials, or any other text or decorative block, since many shortcodes have been incorporated and SKT Page Builder has a ton of functionality built in.
Yoga is crucial for maintaining a healthy, stress- body and mind. Additionally, it is a technique for improving attention and sharpening focus. This Tarot WordPress Themes has a great slider that may display pictures of you.
It could demonstrate the range of practices one has. The slider options make it simple to alter the timings and animation effects. You get more than shortcodes to add your content as you want. This gives you a clear call to action and contact information in the header and footer.
If you build a website utilizing a meditation WordPress theme, your fitness company might have a vast scope. For yoga and fitness firms to display more information, their broad layout is ideal.
WordPress themes for meditation may be imported with a simple click to include their extensive features. By including contact information with the dynamic link at the top of the header, one may improve the user experience of the website. You may choose where you want the navigation bar and logo to be placed.