Student Counselling WordPress theme for counsellors or counselling sessions
We at SKT Themes have put together the best samples of student counseling and assistance templates of WordPress production to help all kinds of student and learner – related services, consultations and guidances in resolving educational, social, psychological and other problems to find their appropriate place in the online platform.
Every respectable and popular university, college, school or other educational or student – related institution aims at supporting its learners and scholars to meet any kind of challenges appearing on the way.
From self – help arsenal to drop-in presentations, personal issues to liaison with psychologists and doctor, from individual therapy to support groups, counselling services include almost everything.
This wide array of information can definitely be easy to search and find if properly organized and published in a user – friendly website with all the primary contact details for everyone needing the counsellor's assistance.
And to touch upon the best sources of suchlike websites we are thrilled to bring you our collection of niche – specific templates to get the most from your time and financial means.
Each and every student counseling WordPress theme set below is a great way of getting all your relevant services out to your target groups of audience faster and easier than ever. All of them are covered with future scalable professionalism and precision, meaning that they will last a lifetime.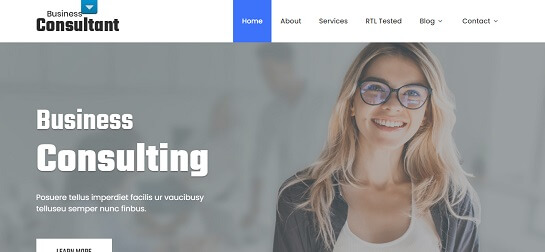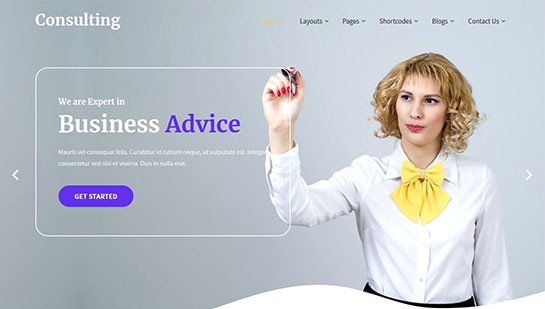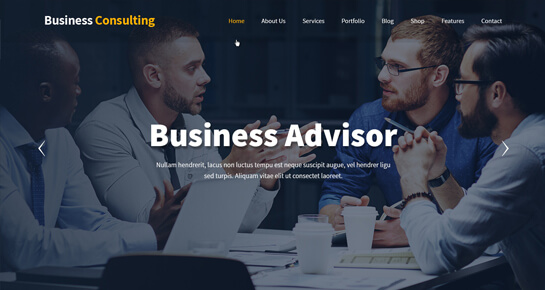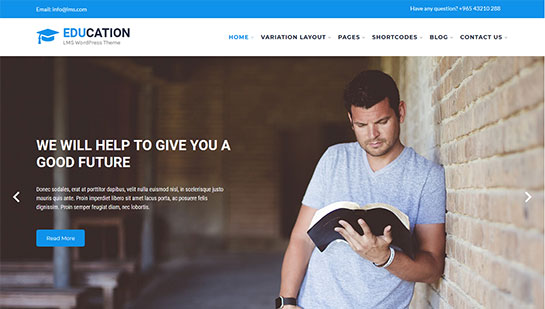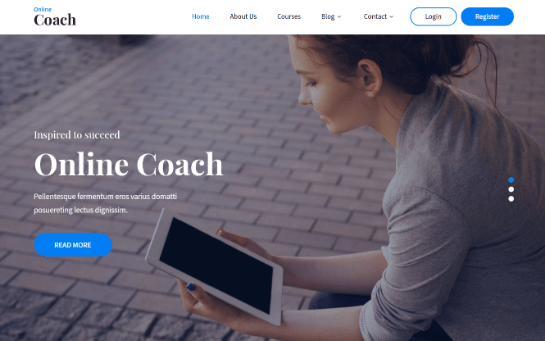 Showcase all your experience in the student care industry and add depth to your website look and feel with the help of Online Coach Pro.
This amazingly versatile and flexible, inherently stable and robust student counseling WordPress theme functions stunningly under any occurrence and greets every website visitor with care and ultimate hospitality.
So that every student with certain needs will be encouraged to take reasonable actions of contacting you and solving this or that problem.
The theme comes integrated with tons of applicable and useful theme sections, areas, parts, as well as a wide range of control and customization options, among them 100 % responsiveness and cross mobile compliant design, color changing options.
Changeable images, texts, icons, slides in the homepage slider, widget – friendly areas such as footer, header and sidebar, SEO and SMO – optimization for better student conversion and beneficial cooperation ties, plugin compatibility and much more.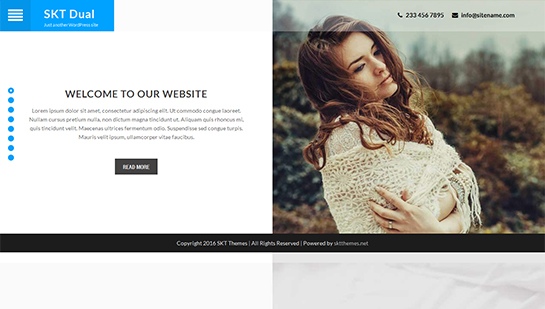 With a few simple clicks and no coding knowledge or designer skills at all everyone will be capable of making extensive usage of SKT Dual and reveal thousands of advantages of the letter.
Whether you are concentrating all your efforts on building something new and breathtaking or just want to revamp your old student counseling website and arm it with freshness and more productivity, this template can be an irreplaceable solution for you.
Based on modern and dynamic Customizer, the theme's package includes beautiful and elegant design and graphics combined with advanced functionality and cutting – edge operational framework at its core, fast loading and quick performing nature to let all your students scan your website easily.
The next student counseling WordPress theme at your fingertips is Pet Care of SKT production released with utmost care and professional concern about its high – quality nature in compliance with the applicable major trends of the present digital world and particularly, those prioritized by WordPress ecosystem.
Publish all your evidence – based assistant options and let all the students and scholars with particular needs instantly get in touch with you in a variety of channels that are highlighted in your website content.
Established in clear and smart codebase for error – free exploitation, Pet Care will help you get ready for web building and customization experience with 0 coding knowledge so that you can intuitively manage and configure the theme to fit your unique working style and aesthetics, policy, confidentiality, data protection, etc.
Uniquely stylized and conceptually well – thought out, modern and creative, Gravida is another clutter – free student counseling WordPress theme to follow student counselling principles and contemporary methods within the scope of higher education planning, marketing and recruitment.
The total management and customization of this avant – guard and visually engaging template with eye – catchy color combination is as easy as slipping on the lovely pair of stilettos for women, and this is true for any website admin with limited prior experience in the given field.
With its Customizer based existence and SEO – friendly coding, the theme is also a reasonable fit on any major mobile, browser and screen resolution to meet the needs of all desktop and mobile users.
In case you are looking for a wonderfully flexible and elastic template ready to go hand in hand with all your provocative and challenging requirements and get seamlessly processed at your leisure, here is Spirited Pro launched as a sample of elegance and refinement, integrity and perfect legibility.
All your short and long – term, individual and group, real or virtual counselling services can be showed off in your posts and pages for the students' convenience so that your website based on Spirited Pro can end in being one of the most influential mediums of choice for them.
The true beauty and credibility of the theme lies in the fact that it was developed according to the high standards preferred as for presence, right from mobile and browser compatibility up to plugin support and HTML5 and CSS3 coding.
Legal Expert makes it blisteringly fast to compose and display your university or college counselling website and is tailored to go well with anything you desire.
Create pixel perfect and responsive look and feel of your web content with this exceptional student counselling WordPress theme and let it be unimaginably fluid scaling up or down as required to best match the screen dimensions used to browse your website.
Your content working wonderfully across different mediums and on diverse devices will also be easily tracked by major search engines, since this template has been projected to celebrate SEO – friendliness with all ranking signals included.