A comprehensive collection of Squarespace WordPress themes is available in this article as a good alternative for those who love and appreciates boundless advantages of Squarespace.
Squarespace is one of the widely used and highly popular content management systems along with WordPress. If we try to make a head to head comparison of those two platforms, we will discover lots of similarities in terms of structure, coding technique, easy of usage and more.
However, there are also certain differences between them and it's up to the client to decide which one is a better fit for his needs.
While both have the true capacity of building exceptionally well functioning and nice looking websites and blogs, Squarespace comes as a package including website builder, hosting service and domain name registrar. It means that you cannot use those services separately or host your own Squarespace site.
In case you prefer Squarespace for its ultimate simplicity that does not require any learning curve, we are here with the best and the simplest squarespace WordPress themes for you.
It will be pretty easier for the non techy person or non coder to find the perfect match for his future website or customize one of the templates with the help of ultimate controls and elements.
Additionally, with Squarespace WordPress themes you'll have total control over your website and will be able to transfer it to another provider, whenever needed.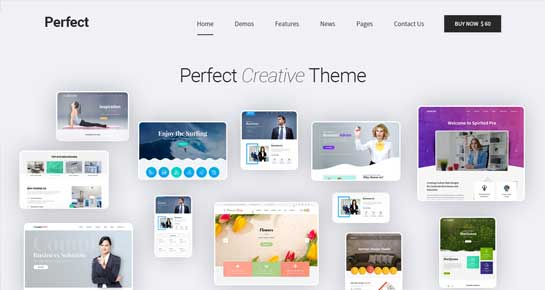 SKT Perfect is all inclusive template included in our assemblage of Squarespace WordPress themes. It can be a perfect tool for reaching your target audience and growing your weight in the online arena.
This really charming and bewitching template is meant for building websites and blogs both of business and individual denomination.
Even if you don't know what it takes your site to get online and functioning well, this theme is intuitive and flexible enough to leave you little work to complete.
You can either use the default version of the theme or make it remodeled to generate your unique style or handwriting with the help of color and font, image and content management. Any type of page builders, plugins for translation and additional shortcodes work just fine with SKT Perfect.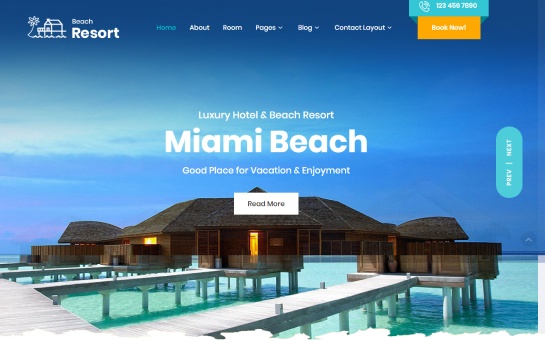 The next highly intuitive and sophisticated template to replace any Squarespace platform comes launched as SKT Beach.
This template is designed mainly for hotel and reservation, tourism and traveling, beach and resort industry to bring online booking system into practice and let people minimalize their efforts and time while making reservations.
The structural peculiarities of this template let your content and website hosting it be the noticeably across search engines and social media platforms, just the way Squarespace platforms offer.
It means that ultimate SEO and SMO controls are deeply rooted in SKT Beach to make qualified marketing results for you. Another similar characteristic feature for both platforms which is also obvious in relation to SKT Beach is its simple and flexible nature convenient even for the technically unready web admin.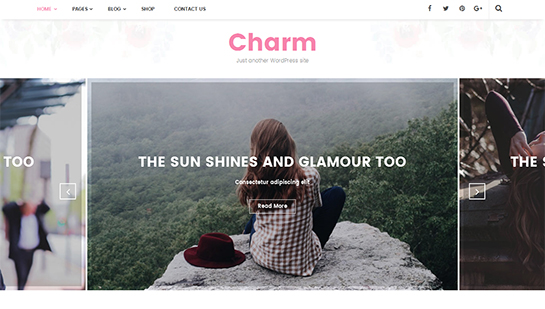 Balanced between beautiful interface and powerful operational platform, Charming is the next business and client leading template among Squarespace WordPress themes sharing the best qualities you can be granted with.
While Squarespace is basically rich with different options and features and leaves enough space for management options as well, Charm can be the best replacement for any Squarespace product.
The thing is that this template also suggests a broad choice and customization options based on a saturated toolbox. It is totally responsive and cross mobile compliant, shortocodes based and ecommerce ready at the same time.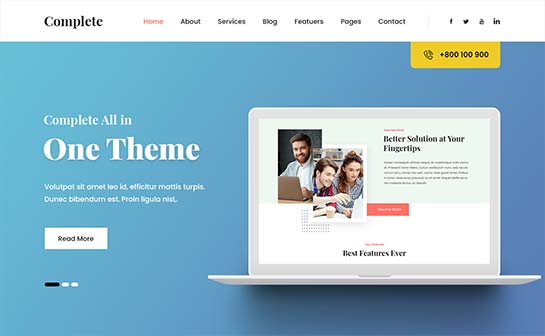 Those who give their preference to Complete Pro, must be feeling lucky. It is one of the most sophisticated and serviceable WordPress templates to act as a reasonable alternative of any Squarespace theme.
Just like the latter one, Complete Pro is a master in dealing with mobile optimized design, search engine optimized to make your content more searchable and result generating via search engines.
On the other hand, Squarespace is frequently used as an ecommerce platform for commercial activities. In this relation, Complete Pro can also speak in your favor since this template seamlessly integrates with WooCommerce plugin to manage your online store.
Multipurpose and all inclusive, this customizer supported and entirely manageable template can cater to absolutely any kind of business or personal profile.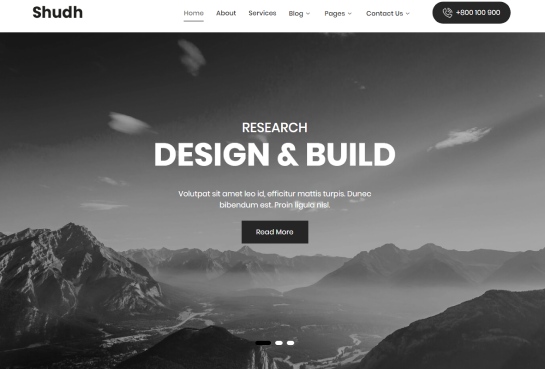 Since Squarespace templates strike the viewer's eye with their clean and legible looks, we have included Shudh Pro in our list as one of the useful Squarespace WordPress themes to meet these characteristics.
Visually pixel perfect design has been adopted to make your content easy to grasp and understand. The minimalistic approach of the theme enables you to have more white magnitude to be used accordingly to make your website live and running smoothly.
With this website building template, you are going to have any kind of website form and function you prefer. From color picker and bundle of Google fonts to slider management options to showcase your high quality images, Shudh Pro offers it all. Trusted by hundreds of active users, this responsive and blog based theme goes well with additional plugins as well.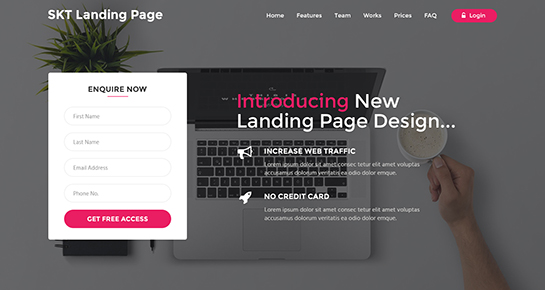 In case you want to set your website apart from many others, SKT Landing Page will be the solid foundation for your future plans. Mesmerizing design is what rolls up the entire template with convenient content areas dotted with flat design touches.
The possibility to trade with both physical and digital products is at your disposal with SKT Landing Page for creating your ecommerce based online shop and sell your virtual and tangible items to your audience.
Lots of page and post template variables are loaded with homepage controllable slider offering animation and other controls.
Testimonials and team section can be integral parts of your profile, as well as translation ready and SEO compliant nature can be fully employed when supported by relevant plugins.