The following article narrates about the Skin Care WordPress Themes for creating a Beauty Salon, Spa or any Skin care related websites.
Our human body is made up of many components and is covered with the layer of skin to make it complete and beautiful.
This layer of skin however protects us from many of the things in some way but it is also equally necessary for us to take care of ourselves and our skin.
To make this possible many of the beauty salons, spa and skin care units have been opened since long time and have continued to develop themselves as per the growing needs and advancements in the world.
There has been an additional touch of technology to these skin care units for making their presence known to masses and this is due to the creation of websites.
Many of the beauty salons, Spa and related skin care units have flourished their works due to medium of websites which makes it possible for the customer or the visitor to get all the details and book an appointment based on suitable time and availability.
Such websites can be easily developed with the help of Skin Care WordPress Themes that have several of the features to be used extensively and effectively for making a very beautiful and plush website.
It provides all the necessary tools and sections that are required from the viewpoint of design, color, representation and allocation of the items in order of how a beauty salon or spa website should be.
Some of the best Skin Care WordPress Themes for creating a skin care unit website are mentioned below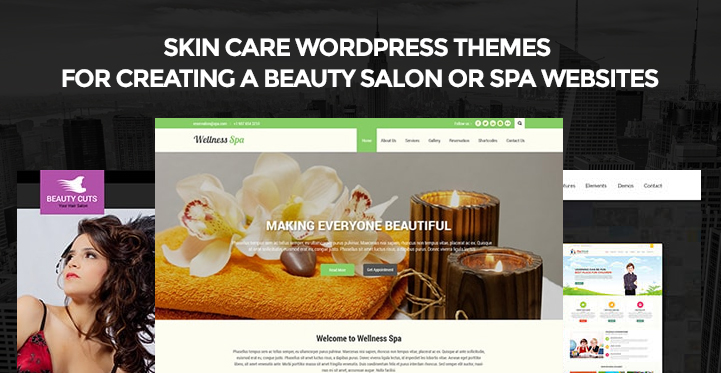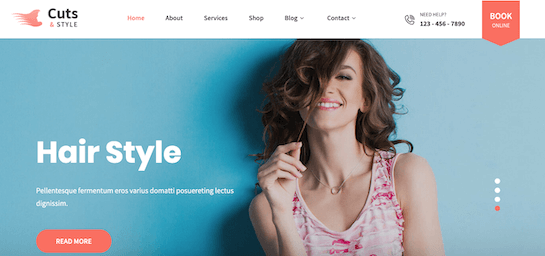 CutsNStyle Pro is a Skin Care WordPress template crafted more specifically for the hair salon and skin care units. It is a theme that responds to cross devices and is Google mobile friendly.
CutsNStyle Pro is one of the biggest website development platform with upto 20 sections on homepage with shortcodes and animation control available to make your experience even more awesome.
This WordPress Theme has shop timing and contact info and social icons integrated to cater for high outreach and optimum services. It runs with the latest version of WordPress and has lots of widgets available in sidebar and footer.
Beauty Cuts comes from the pack of Skin Care WordPress Themes and is meant for hair salons and hairstyle related websites.
You can show your services with the help of picture and images as this theme has a pictorial area for showcasing the highlights of your skin care unit.
You can also make your salon or Spa get located and found as this theme consists of a contact form as well as map for finding location easily. It includes a banner slider on top to showcase the mail slides or images.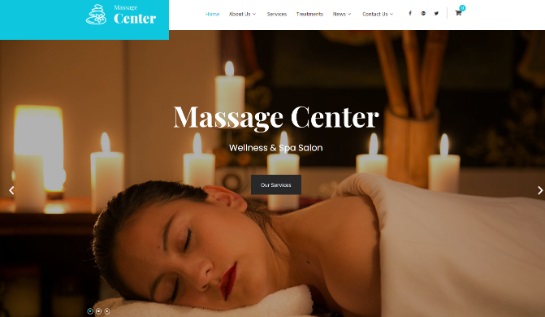 Massage Center is a WordPress template and theme for developing a Skin Care website focusing mainly on a Beauty Spa as its main highlight. Choice is all yours while changing the colors by using this flamboyant theme with the help of color picker.
This is the impeccable option for you to develop an alluring website loaded with many of the exquisite content sections and galleries to bring your services to the limelight. It has a very aesthetic feel to delight any of the user or the customer just by a single glance.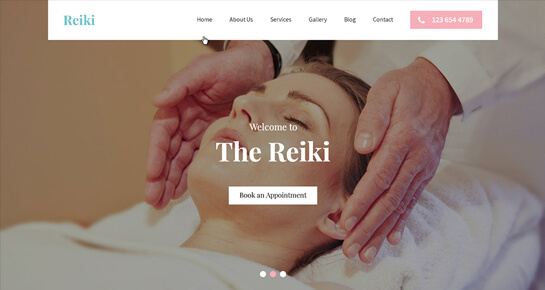 One of the most well known skin care WordPress themes is Reiki Pro. The demo is made available for you to show you how your spa and beauty salons website will look and feel.
Its layout is just amazing and customizable from every end. The template is build by considering some fancy fonts and color to look like modern but stylish. it has so many things to offer such as countless options for adding fonts, functionality, plugins, etc.
The developer has made proper use of animations to give delightful feel. the template comes with beautiful banner with full screen and wide screen image option, parallax effects, stunning use of widgets, sidebar, etc. To display information of your beauty or skin care products you can make a use of gallery sections and plugins.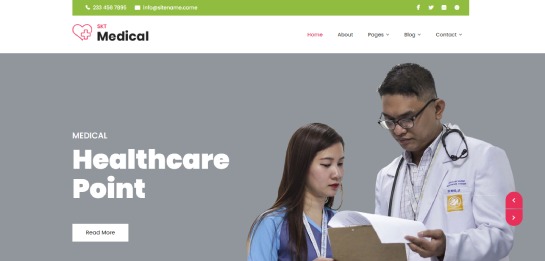 SKT Medical Pro is a type of Skin Care WordPress Themes which is fully responsive in nature and is color changing. There are number of pages that you can create with many of the concepts in mind as this theme is is a multi page and multi concept theme.
It is easy to translate this theme and it can be used to make the website in many different languages due to its multilingual compatible type.
You can make live changes at the back end as this theme is designed with customizer to facilitate for this feature. This is a highly suitable theme for the beauty salons or Spa and can turn out to be the best medium for customer engagement.
Building the content is in your hand under this theme due to the shortcodes plugin for many other shortcodes to which this theme is compatible.
Being into the beauty and skin care field you can make your website much more like your services with the change and creation of stylish layouts by the page builder plugin.
It has a boxed and full wide layout so that any visitor never misses out to any of the information or the offerings that you provide. It is a skin like delicate theme and is SEO friendly with tests performed for functioning on hand held devices.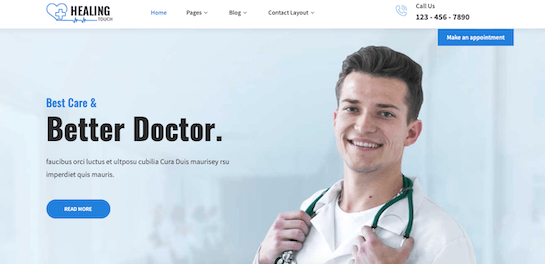 Healing Touch Pro is one of a kind of ravishing Skin Care WordPress Themes that has a very glamorous and graceful appearance.
This is the theme with some of the unusual and unique features that are hardly seen in any of the other themes such as the options of opacity changing and transparency options with the use of opacity drop down.
It gives you 50+ social icons, 600+ More options for fonts with Google Font and faster support via dedicated forum, email, phone, Skype. It is easy to use theme that is SEO and SMO friendly and is supported via full documentation.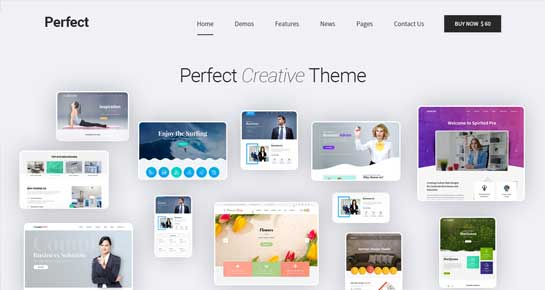 SKT Perfect is a divine and artistic, decorative and winsome Skin Care WordPress theme and template which stands by its name while delivering for the optimum and required solutions for creating a classy and user friendly skin care website.
This theme can be used in any kind of way as it is very versatile just like its name and allows for many of the colorful options and modifications in sections, fonts, text styling and you can even change the background with the type you wish for.
The sections and pages can be added based on your convenience due to the shortcodes and plugin compatibility of this theme.
Medicare Pro can serve as one of the best theme for creating a Skin Care website as it has all those features loaded that is required or needed by anyone who is willing to make such kind of website.
It has the features of changing the colors of all elements and it has passed the tests for being compatible to all mobile devices and as well as desktops. This theme by far is of the most appealing kind and it has been made full translation ready and multilingual ready.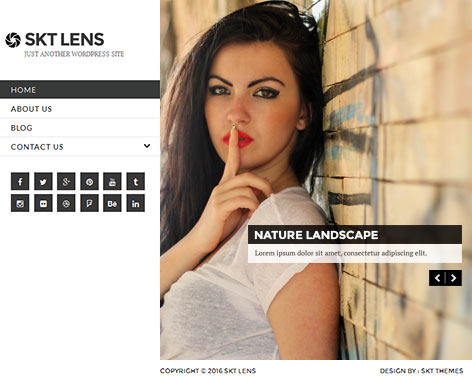 SKT Lens Pro is another template of WordPress for making a Skin care website related to Spa, Hair salon or the beauty salons. This is one of theme that can be used by the countries where the languages are written from right to left such as arabic and Hebrew.
This theme has been made compatible to such languages and is Multilingual ready with compatibility with major plugins like qTranslate X.
Consisting of various portfolio plugins like crelly slider, master slider, layer and revolution slider, Cyclone Slider 2 and Meta Slider etc this theme makes itself compatible to these plugins.