Round up of Best WordPress Slider plugins free and paid
Although WordPress based website are among the most convenient and well-developed products, every WordPress website owner, irrespective of his website nature or popularity, needs supplementary tools and extension to keep his online platform manifestation always up to date, enhance its functionality and make improvements in the usage, as well as in the appearance.
In the most cases, those websites act as a basis for internet development strategies for lots of business activities, therefore the website optimization, strengthening, security and assurance of its engaging external design is among the primary questions to be under discussion and implementation.
For all the suggested questions there are consecutive solutions in the face of WordPress slider plugins. You also create Instagram slider in WordPress.
This time we are going to focus our attention and efforts to represent the best free and premium slider plugins, which operate perfectly with any website of WordPress production.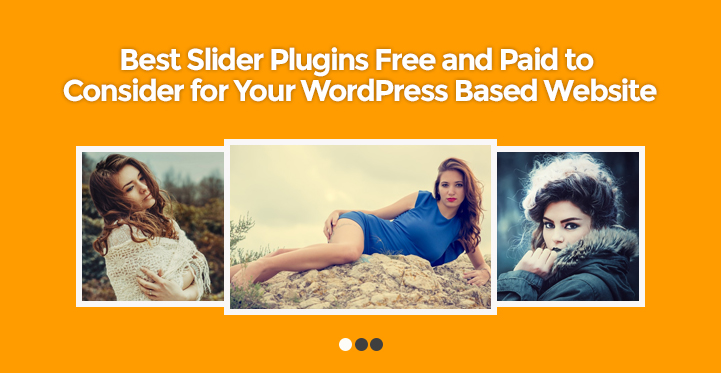 These WordPress slider plugins have a crucial role in displaying diver's images, photos, videos or other relevant content in the most professional way, at the same time extending the website usability and functionality, and all of them are ranked in the range of active installs, due to their packages of firm and handy features.
1. Meta Slider
Meta Slider is considered as one of the best methods and techniques to make every single WordPress website easier to control and customize, add the necessary features, designs and elements.
As well as change the way the website functions in relation to making and displaying full width content sliders or slideshows with the help of 4 diverse slider options- Flex Slider with responsive design 2 transition controls, responsive Nivo Slider with 16 transition effects.
Coin Slider with 4 transition options and responsive sliders, based on responsive and easy to use structure, inbuilt widgets and shortcodes, multi site and transition plugins compatibility and many more.
This well designed and well supported one of the WordPress slider plugins is accessible in 2 versions-free and paid, and has more than 700.000 active installs, which proves its super professionalism.
2. Smart Slider 3
The next popular and user-friendly slide plugin is Smart Slider 3. It is another superb solution for you to customize you website interface and the overall look.
This feature rich plugin compatible with your WordPress based website comes with dozens of applicable features, the possibility to add as many photos and videos, as you may wish, as well as descriptions and titles to the content, the usage of different sliders for different pages.
The usage of indefinite number of sliders in one page, inner and outer links inclusion in the slider, drag and drop option for the images to relocate them. These features are available with free version. There is also Pro version available with advanced features and more flexibility proposed.
3. Slider – Ultimate Responsive Image Slider
Another excellent product at your disposal to showcase your content with beautiful slideshows effects and make a visual impact on your visitors and potential clients is Slider – Ultimate Responsive Image Slider.
It is cross device and mobile compatible responsive template and CSS image slider plugin with hundreds of professional tools coming within this product, including lots of ready templates, like Eplison Template, Galaxy.
Also, Template, Angular Template, Bootstrap Shift, Utter Template, Stream Template and others are included, the demo versions of which are available for preview, overall easy to use and manage plugin layout.
Over 25 transition controls and elements to be utilized, full width slider availability, YouTube and Vimeo videos support and many other super functions at your command. The plugin is comes with both free and paid versions, so it's up to you to decide whether the free one matches your requirements or more is required.
4. Master Slider
Master Slider is high-quality and entirely customizable HTML based WordPress slider plugin, which will run and work flawlessly on all the devices and mobiles, providing your website exceptional look and feel and can be given away for both free and paid versions.
The plugin supports pure touch navigation, SEO optimized layout, drag and drop slider functionality, CSS3 transition effects, more than 6 effective transition effects, shortcodes for inserting slides into posts or pages, setting dimensions and cropping options, accessible even with its free version.
5. Slider Carousel – Responsive Image Slider
Slider Carousel – Responsive Image Slider is a modern and innovative, smart and intuitive, responsive and cross mobile and device-friendly, all-inclusive and entirely configurable premium slider plugin, suitable to install and execute on any WordPress supported website.
This ideal selection with tons of intuitive and stable slider elements and features, among them slide transition effects, selection of navigation indicators, slider arrangement, addition of each media content, like text, link, videos or images in the easiest way.
Flickr, Instagram, Twitter, Facebook, YouTube and Vimeo support will provide you with all the functional possibilities to ensure the most alluring way of displaying your relevant content online.
6. Layer Slider
Another must have image and content slider, which seems to incorporate all the dynamic and handy tools and elements, which are also very easy in usage is Layer Slider.
This full width premium plugin is well suited for any kind of mobile or device usage thanks to its slider responsive mode, adapting itself to the relevant screen resolutions.
This incredibly intuitive and SEO optimized slider template is loaded with lots of configuration options, more than 200 slide transitions, drag and drop functionality, real time check of the changes, any type of
content adding into slider, be it image, text, YouTube or Vimeo videos, layerslider with 13 skins and 3 navigation types, etc.
7. WP Review Slider
Soliloquy is top rated slider plugin among many others suggested products. Its complete responsiveness guarantees optimal view experience from PCs to mobiles and tablets.
This noteworthy template with YouTube, Vimeo and Wistia support, more than 100 customizable options, easy export and import of sliders from everywhere, unlimited number of sliders, ajax based layout, SEO friendliness, documentation support.
And full compatibility with all the requirements of WordPress ensures entirely convenient environment for you to enhance the ef ficiency and solidity of your WordPress website.