A search- based list of simple responsive WordPress Themes is at your disposal to exercise the simplest ways to provide an optimal mobile viewing experience of your website.
WordPress has been one of the simplest and admin – friendly content management systems so far which have made thousands online.
However, the degree of simplicity of WordPress – themes may differ from low to high.
That's the main reason we have selected a collection that revolves around the simplest and easy to use niche – specific and multi – purpose templates.
Hence simple responsive WordPress themes are handpicked and listed here.
Another must – have quality that any modern template is supposed to share is total responsiveness.
The ability of your website to automatically resize and adjust itself to different screen sizes is of utmost importance.
Given the ongoing rise of the mobile Internet consumption, arming your website of any kind with responsive touches will be a reasonable decision.
Hence, if you are on your way to discovering the true values of the simple responsive WordPress themes, this article is for you!
With any of the below – suggested website building ecosystems it will be a breeze to create and have one and only website across different platforms and devices.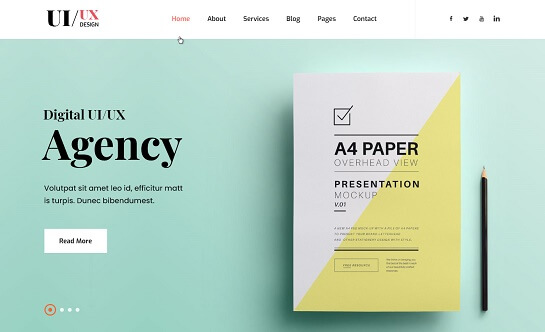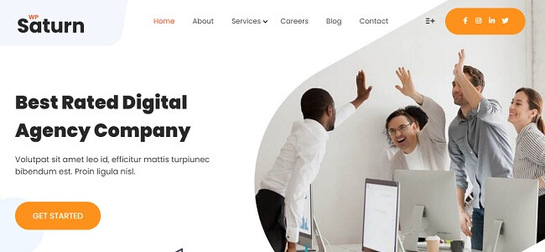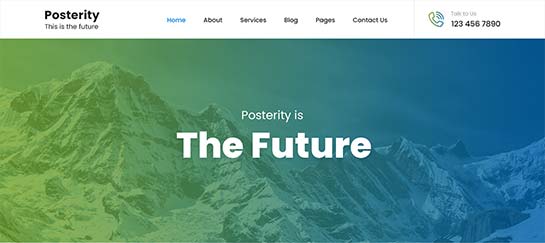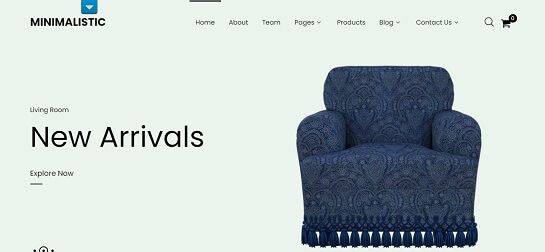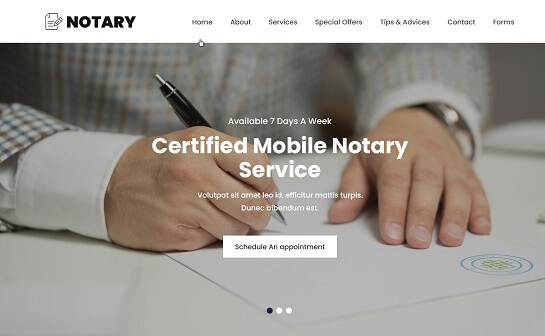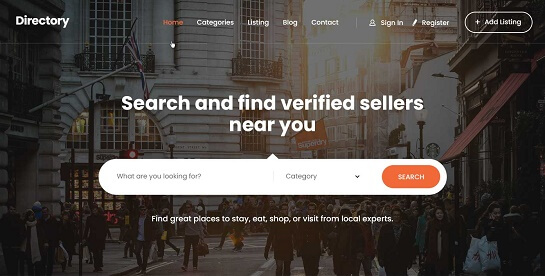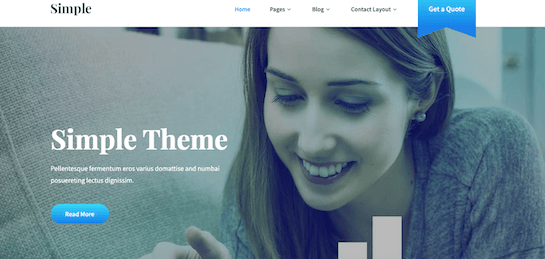 Let's start with Simple as one of the simple responsive WordPress themes accessible for anyone. You can easily install, activate and customize this wonderfully easy to use template as per your needs. Moreover, you can be sure to have pixel – perfect and legible content for all mobile and device users.
This refers both to images and texts materials located on your website posts and pages. Subtle and transparent visualization of this lovely theme does not skimp on the perfect usability and firm basis of it.
It means that you are guaranteed against any losses or hacks, defects and flaws during the whole period of your site's execution.
Simple yet powerful, PicArt makes sense the most when it comes to contribute to the aesthetic part of your website. Hence this lively and attractive template is perfectly suitable for a broad range of activities, mainly photography, artist, designer and developer, tourism and vacation and other image – based businesses.
Both individuals and corporate representations are destined to groundbreaking popularity with PicArt within the shortest time – frame. It is possible due to the proper and decorous structural anatomy of the theme.
Responsiveness and cross mobile – compatibility of PicArt know no boundaries. Your website will be ready to ultimately fit the web user's portable device while giving the latter a positive user experience.
The next convenient pattern among the simple responsive WordPress themes comes proposed as SKT StartUp Pro.
Alluring and lightweight, this template is designed specifically for novices and startups in any industry or business arena working on a tight budget. It can be a real – time saver for you to be granted with a ready – made platform.
Rather from beginning everything from scratch, you can use the given platform as it is or change it to purvey your own taste and precedence.
Worked out with care and precision, SKT StartUP Pro celebrates responsive and mobile – friendly web design as well. Other noteworthy characters of the theme are commercial – ready nature, plugin compatibility and translation – readiness.
A theme that is heavily packed and decorated with excessive touches can be a miss experience for many WordPress users. Hence, many people give their preference to visually clear and uncluttered, simple and light templates to make their content more accessible and streamlined.
Shudh Pro is one of such templates that shares the best characteristics and composition of minimalistic web design.
All – round and multi – purpose, Shudh Pro also generates responsive nature to provide the impeccable look and feel of any website when laid out on different mobiles and platforms. Lots of shortcodes and other features can be practiced by the web admin from behind the scenes as well.
SKT White PRO is one of the reliable and resilient, simple responsive WordPress themes to transfigure your efforts into tangible results.
However, even the slightest effort will be enough to keep your website always fresh and up to date. It is packed with readily responsive approach to how your website is going to behave when accessed by different low – powered devices.
Stable and modern unity of HTML5 and CSS3 coding and styling is what makes your web page look faultless on different devices. This template is also feature – rich and can be used for covering a wide array of events, programs, undertakings, campaigns and much more, from personal to business.
Shorcode – based and fully comprehensive, Girlie has a unique charm and attractiveness which won't let any website visitor indifferent. Simplicity is what makes this feminine and girlie template a real gift for non – techy webmasters and admins.
Decorated and colored to match the requirements of businesswomen, enthusiastic ladies or stylish girls, Girlie demonstrates stability and accuracy under different circumstances.
And all thanks to its responsive and mobile – compatible character to expand your site's footprint on different platforms and mobiles.
The theme is powered up by nice –looking homepage slider, social media integration, online shopping system available and much more. Customization options catering to the changes of colors, sizes and fonts are also easily achievable.
The philosophy of simple and responsive web design has been adopted by the authors of Naturo. It is a minimalistic and calm, simple and straightforward template to realize all your intentions catering to your future website. Coded with attention and designed with care,
Naturo knows how to get changed in compliance with any given mobile screen or resolution. Lots of handy tools have been put together among them shortcodes which are more than 100, as well as more than 580 icons.
Naturo has passed all the checks of correspondence to the claims of the modern WordPress system as well. Blog are is also manageable along with basic areas like about us, portfolio and team.
Thus Naturo also falls under the category of simple responsive WordPress themes and suits it as well.