Some of the best service WordPress themes are collected in this article which are worth checking out by corporate and business representatives.
Service providers, private contractors and freelancers to offer their assorted services via these web templates and expand the scope of their influence.
From education and training, consultation and construction, medical and financial to car and logistics, moving and packaging, any kind of service provision should follow a certain philosophy based on the virtual arena.
The art of performing this or that service to a company or an individual can be fully revealed through a flexible and serious – looking website of your own to get in touch with your client – base and reap a good profit from it.
Hence if you are specialized in some industry or field and want to engage more and more potential clients and customers who are in need of your services, you can find the most noteworthy service WordPress themes specified in the continuation of this article.
Each of the themes shares a unique style and individual traits to be creative and original. However, all of them have been coded in a strict compliance with WordPress content management system and its requirements so that all of them are pretty reliable and persistent under any circumstances.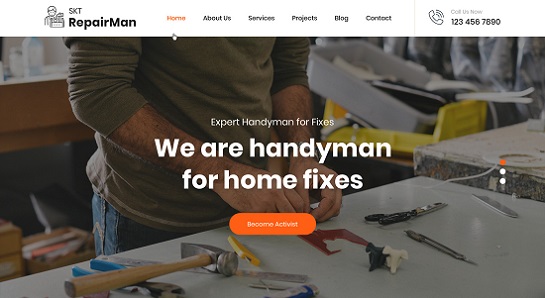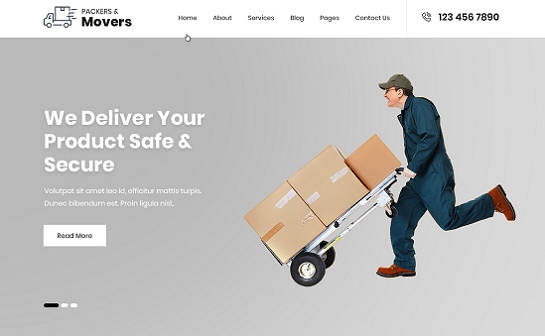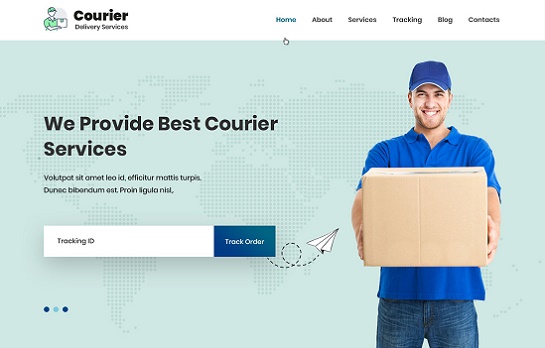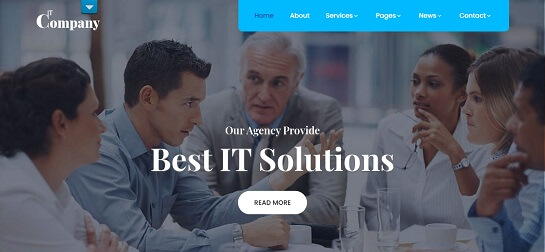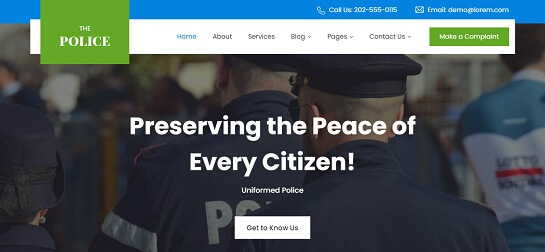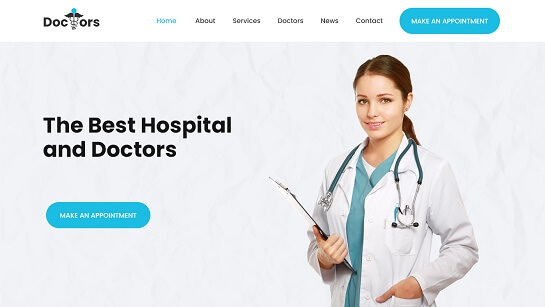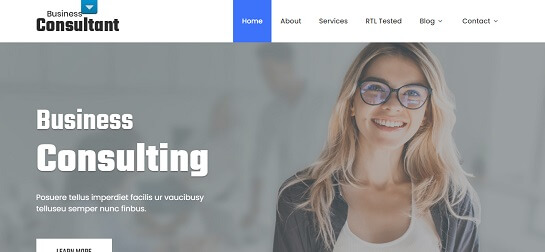 SKT Construction Pro is one of the best ways to market your construction, interior design, building, renovation, repair and other relevant construction services to the online clients and customers, listen to their wishes and guidance and act upon it.
It will also let you visually depict all your professionalism and expertise in this specific field via already completed projects and plans.
Showcase your valuable information in the form of texts, images and videos and insert them into the relevant theme sections and areas. The theme is also as responsive and mobile – friendly as it is smooth and sleek in navigation and usage.
The next top – quality template among service WordPress themes comes launched as Play School. In particular, this theme will certainly win the attention and preference of private tutors, teachers, nurses, baby sitters, and other education or child care service providing institutions or individuals.
It is a highly versatile and quick performing product packed with the most essential features and controls for you to totally own the runway to groundbreaking success.
Compatibility with WooCommerce, LMS and other plugins, prebuilt shortcodes, different page and blog layouts to choose from, SEO optimization and multilingual – ready platform are all wrapped up in this cost – effective template.
Establishing a top – rated and frequently haunted car dealing, sale, rent, repair or any other automotive website will not take too much perseverance and effort from you if you have Auto Car at your disposal.
Moreover, this WordPress themes for service businesses will be worth the money you spend on it right now since what it offers you actually costs much more than you are going to pay.
Responsive and truly energetic, enthralling yet businesslike, Auto Car is one of the surefire channels to boost your website traffic and gradually increase the level of the client engagement into your services and proposed transactions.
Next in our article comes Movers and Packers Pro bundled with tons of practical features and overall durable platform that make it as one of the reliable service WordPress themes to build your online reputation on.
Movers and Packers Pro is decidedly specialized in taking transportation, moving and packaging, logistics and delivery service presentations and getting them in front of thousands of people across the globe.
With this template you are not forced to jump out of your comfort zone and sweat hard to get the things arranged and visually pleasing in your website. The theme has been coded and developed to eliminate most of the difficulties for the web admin waiting along the way.
Hitch your wagon to a star with Towing, set higher goals and achieve them in the shortest period of time ever imaginable. Get your towing, repair and other automotive and car – related leads with pretty little investments and efforts required from you.
Put your future website based on Towing in alignment with your business or service provision and its visions and engage flows of new clients.
The WordPress themes for service business is both presentable in its appearance and inner performance which are equally well thought out and processed.
It comes with responsive and multilingual ready design to respond to all the available mobile and screen dimensions on the one hand, and serve your content in different languages on the other.
If you have a weakness for strictly categorized and battle- ready website that will also be future scalable, look no further than HVAC and Cleaning. As one of the zealous and emphatic, tech – savvy and wonderfully pliable service WordPress themes at your fingertips.
HVAC and Cleaning is custom – built to tailor to the needs of HVAC, office and apartment cleaning, repair and renovation, handyman and other services and their provision to the market at large.
The theme's toolkit includes qTranslate X and WPML, SEO, Cache and WooCommerce plugin compatibility, color wheel for the right color combinations, and finally, admin – friendly dashboard for making quick changes to the default template.
Handyman Pro is a handyman and craftsman WordPress template for you to start a wonderful path to a well – balanced and amazingly flexible website to enlist your services online and accept new orders.
Based on drag and drop functionality supported by clear coding, this template is ready to throw all its efforts into presenting something valuable and noteworthy to flaunt your professional qualities easily.
With this template your website's overall look will be streamlined and legible dotted with required items and icons to deal with. Lots of shortcodes are preloaded with this template for you to add whatever is needed. Useful theme sections, icons and fonts packs, as well as plugin compatibility also form an integral part of Handyman Pro.
When it comes to business from the domain of service providing, standing apart from the crowd is very much important to rush through the timeline and achieve excellence in no time.
Service providers can be from any field ranging from education, training, consultancy, medical, financial to logistics and many more, but it is more important that they connect their business proposals to as many prospective clients they can and showcase their services in an etiquette professional manner.
In this virtual world of internet technology, your excellent services cannot simply help you to excel in your business, you need to have an online face of your organization or brand so that potential customers can see your offerings wrapped up in a more appealing way.
This will simply help you to attract clients and customers from every corner which in turn will help you to develop sales leads.
To create a virtual identity of your service related business and to win over clients, you need to have a stunning yet powerful website that showcases your work and achievements and hence will look more promising to your future customers.
Gone are the days when website building was difficult and time-consuming. Over the years the perception has changed totally. With the advancement of technology and powerful internet tools website building is very easy these days. One of those powerful and widely accepted tools is WordPress.
Service WordPress themes are not just layouts or templates, but much more than that and will help you to share your business information about your services to potential customers to build a good image of your business's virtual identity.
Good business service websites should be responsive and flexible to have all the necessary details about the services and offerings in an informative way.
This is very much possible with service WordPress themes along with the easy-to-use customizations available to design your website in a more elegant manner.
With the help of these WordPress service themes, you can also customize the most important parts of your website such as the homepage, about and contact part along with the header and footer area. You can also pick different colours and background for your website as per your requirement.
There are a lot of plugins available for their service WordPress themes which not only increases the functionalities of the website but also makes the website more user-friendly.
To making a booking portal for your customers so that they can avail your offers, there are plugins available just for this particular job. The user which lives in another corner of the city does not necessarily know your location.
You may add a google map plugin to show the location of your business. Apart from these, there are various other plugins out there available just to make your website more optimized and functional.
Moreover, service WordPress themes have SEO built to its core, so there will be not a way that you fall behind your competitors. Moreover, these themes are super responsive and mobile friendly, so users can view them from any devices without compromising on the quality of the user experience.
In short, if you are specialised in some service related industry and want to thrive in this competitive market, then it's importantly necessary to connect with more and more potential clients who need your service with the help of these service WordPress themes.