A mega assemblage of the best and the most practical roofing WordPress themes catering to flooring and roofing, paving and carpets cleaning, repair and renovation, interior design and modeling, home decoration, stone flooring and ceramic tile stores, HVAC and cleaning and other relevant businesses is shared with you.
The demand for interior design, roofing and paving services for apartments, offices and dwelling spaces is growing along with the number of people who want to live and work in comfort. On the other hand, with the growth of well being, people are increasingly turning to design projects and innovations.
What is more interesting is the evidence that this phenomenon applies both to the owners of large cottages and houses, as well as small apartments.
And given the fact that it's relatively easy to jump into this kind of business even with little investment and with the assistance of a couple of creative employees, it's not surprising that interior design studios, flooring and roofing service provision agencies grow like mushrooms.
Hence, if you are a startup businessman in this industry or want to market your seasoned company for better results and brand recognition, our roofing WordPress themes are here for your consideration.
These roofing WordPress themes build their reputation on stability and precision during the whole period of their performance on the basis of multiple niche specific websites and blogs.
And while you are probably looking for custom built design and functional base that will be unbeatable and self secured, you are going to receive more than you expect from each of these roofing WordPress themes.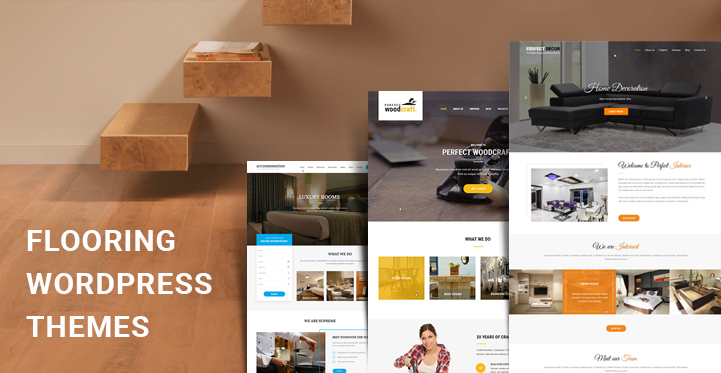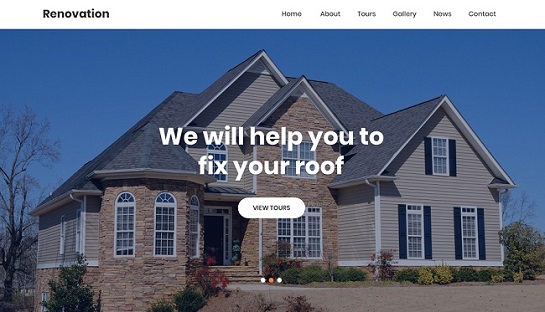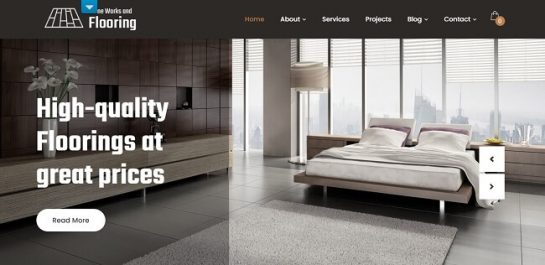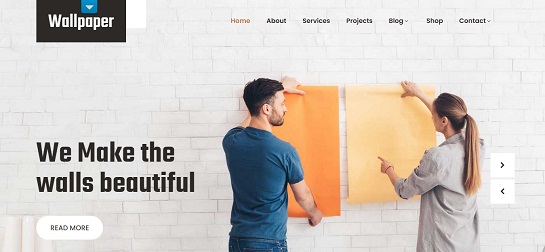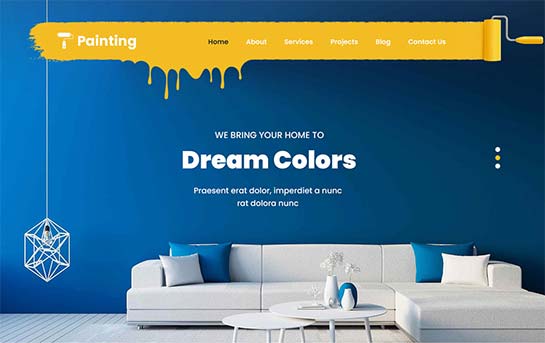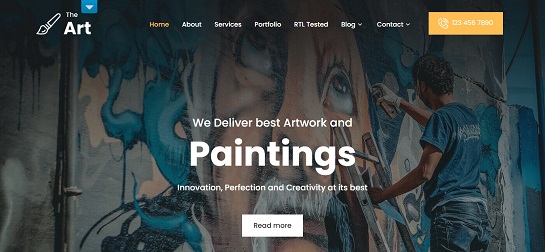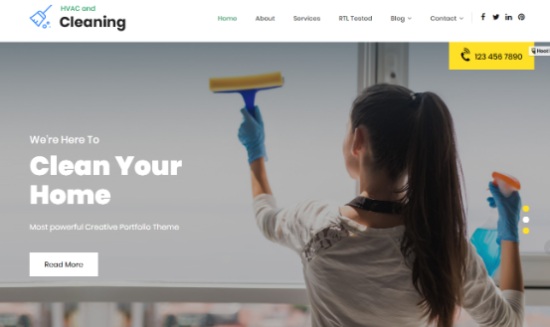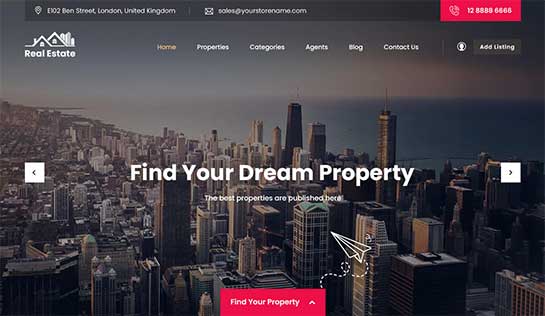 Take advantage of Real Estate that is both beautiful and highly functional and create your near perfection profile with less fuss around.
Use the preloaded elements, shortcodes, components and features of this unique website building tool that are flexible, customizable and easy in usage.
Designed for accessibility and quick management controls, Real Estate boasts a brand new visual appearance, grid and list view options for your products and services, boxed or full wide layout options, color picker with ultimate color controls and much more.
Integrating a whole commercial system into your online profile will be easier than you might ever think. Just choose the appropriate plugin and go live with your online store and physical product listings.
Responsive and mobile optimized, user and client centric, Home Decor is also included in our list of roofing WordPress themes for which the client's satisfaction is a top priority.
Interior design experts, roofing and paving contractors and other experts working in this industry can turn Perfect Interior into their digital homes that will showcase their basic skills, expertise in the field with proper portfolio inclusion, etc.
Enlist all your available services, including wood and carpet, laminate and marble, linoleum and tile roofing services and others in the relevant sections and content areas of the theme, give contact details in footer or header area to be in the focus of the web viewer's attention as soon as the latter lands on your profile.
Another valuable recommendation among roofing WordPress themes tying to housing industry is called Decor.
Styled by the most elegant and aesthetic traits and graphical solutions, this template is custom built to serve any kind of content in the most fashionable yet accurate manner striving for the maximum legibility.
Homepage with nicely deployed section is a great starting point for displaying both visual and textual content with the typography you have chosen.
Material and flat design components of Decor are added which are all Google approved and can serve as indicators for your site being search engine friendly.
Moreover, other SEO basics are also well taken care of in relation to this product so that you can be sure to occupy the best positions in the digital platform.
WoodCraft is another great offer for housing and wood industry representatives. As a business owner, you will have all of the freedom to customize and manage your profile that will go hand in hand with your brand identity, taste and proficiency.
This respectable website builder comes saturated with pre enabled features and shorcodes to take care of the proper look and feel of your site irrespective of your qualities as a web designer or developer.
Other must have features that this modern template shares are the theme's HTML 5 coding that exudes 100% responsiveness, page builder compatibility and translation readiness, modern flat web design applied for ensuring your site's stable performance across old and new browsers, etc.
Accommodation is clean and crisp, elegant and delicate WordPress powered theme that delivers high grade and denomination.
With trending design and thorough flexibility, Accommodation incorporates everything you will ever need to mind your own journey to online success.
All in all, the theme's package includes page and post controls with typography changes and resizes, color testing, footer, header and sidebar layout choices, convenient homepage sections and calls to actions to seize more attention, etc.
An easy to use and apply documentation is also available with the theme's package, as well as professional support is waiting for you in case you are faced with some issue.
You will certainly find joy in dealing with Furnish. Expand your interior design, renovation or roofing business by reaching out more potential customers by the application of all the essential marketing and promotion channels this template offers you.
From SEO to SMO optimization to responsive design to attract all those clients you are using their mobile phones for Internet searches, this template is well equipped with all the primary characteristics.
Use the default homepage slider or replace it with another one to entice your website guests with the effective images of your works and portfolio items.
The internationalization of your profile is also possible with Furnish since this template is totally multilingual ready with POT file inclusion and qTranslate X plugin compatibility.