A splendid collection of ready templates for websites can be found in this article to take them to a near perfection level with your own touches.
If you are excited about running your own website and make it something extraordinary, this article is for you.
One of the best marketing and promotion tools both in personal and business frontends is a website in all its manifestations. Only by ensuring your place in the virtual reality you will be able to withstand the modern forceful competition.
Otherwise stated, a website is going to be a full fledged electronic representation of any company or an individual to help significantly expand its influence, increase sales and brand awareness, become more popular and more demanded, receive new orders and more.
If you are looking for ready templates for websites to wonderfully fit your needs, take a look at the ones specified in this article.
Each of them is a complete and self consistent unit which, when slightly polished and finalized by you, will be something a great value. Pick the template you'll love the most and go live with your unique website or blog without tweaking into coding.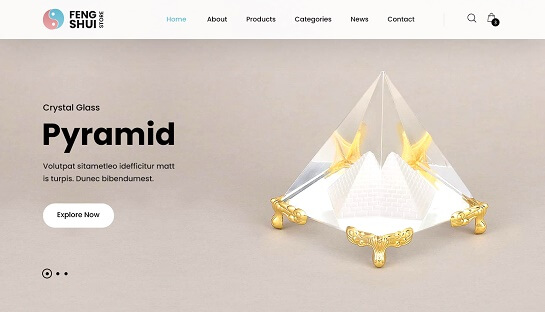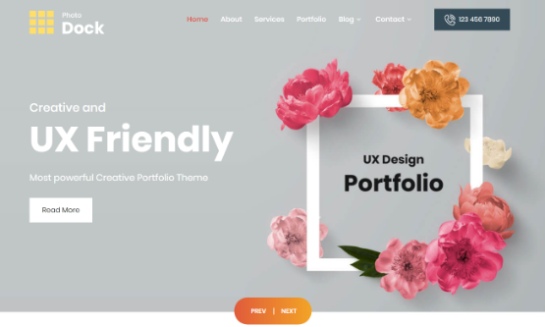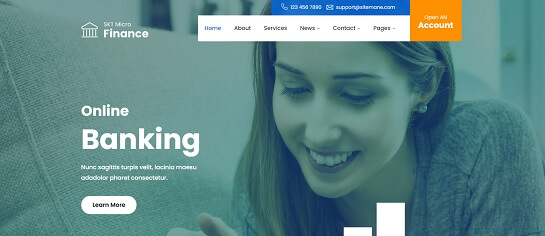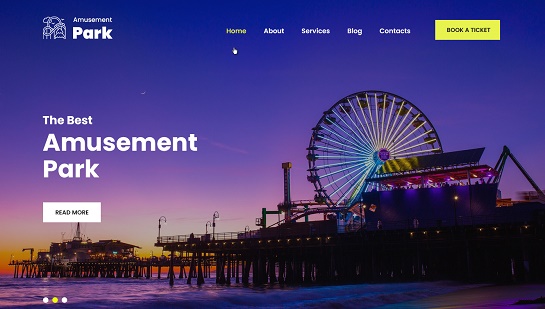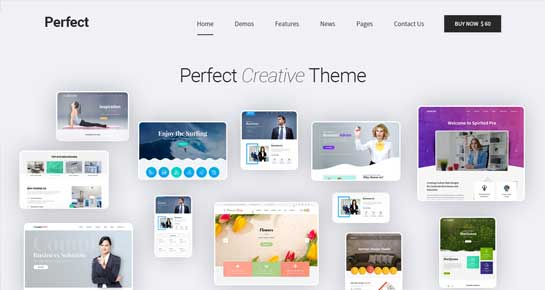 SKT Perfect will be an excellent way to start your online career or kick your old dated site back into gear. Wonderfully pliable and robust, well maintained and hassle free, SKT Perfect is one of the lead and revenue generating ready templates for websites and blogs across different topics.
The dedicated authors and professionals sweating on this template have guaranteed its correspondence to WordPress codex and WordPress latest version.
It means that this platform is amazingly versatile when it comes to admin dashboard and admin intervention to the theme.
Maximize the capacity of the default template with a new breath, fresh color combinations, beautiful typography, gallery section for high quality images and more.
Suitable both for small and large caliber websites, SKT Perfect is compatible with a bulk of add ons, widgets and plugins to make your digital performance more user centric and, as such, more productive.
If your aim is to find and customize visually elegant template to keep your visitors eye on it, look no further than Black and White. It is one of the latest products of SKT Themes ready made to transform all your efforts into tangible results.
Despite its relatively young age, Black and White has already won the reputation of a steady foundation both for corporate and personal usages.
Powered by intuitive interface and admin friendly dashboard, Black and White offers you tons of customization options from behind the scene.
Colors, fonts, shortcodes and other useful elements are pre enabled with this template to make it super easy for you to personalize your profile. Homepage full width slider is another important feature in terms of showcasing your valuable visual content.
The idea of receiving education without leaving home attracts thousands of learners across the globe. A
Alternatively, each potential student scans the global network for the needed information about all the relevant educational courses and institutions and compares them before applying to any. Hence, education and learning websites have become frequently searched and visited.
In this relation, we have developed SKT Education as one of the best ready templates for websites and armed it with all the essential features any online education portal should share.
First and foremost, this template is well optimized for LMS or learning management systems plugins to quickly create and sell courses and trainings online.
Additionally, you can use any kind of page builder to edit your pages just the way you prefer with easy drag and drop functionality.
The philosophy behind Game Developer is to make the creation and customization of your website a breeze. If you are a web or app, game or software developer, digital marketer or sales specialist, freelancer or designer with portfolio, this modern looking template is worth checking.
Embed any textual or visual file, add images, projects and other pieces of portfolio instantly and make them well exposed via the theme parts and areas.
This responsive and ads friendly template also shares multilingual ready platform with PO file included, footer and header areas to host important links to your pages, social profiles, contact info and more. Widget friendly sidebar is also at your disposal for any kind of additional content to be placed.
SKT Banking is also included into the list of the best ready templates for websites and is custom built to nail down all your objectives and preferences.
This handy web management tool will be perfect for banking and financial world and its experts to get their information up and accessible for the potential clients.
Drag and drop, scale and resize, edit and customize your website and see each of them in real time. It will enable you to estimate the overall look and feel of your site before it will be achievable from the frontend.
Based on HTML 5 and CSS 3 coding and styling controls, SKT Banking feels almighty when it comes to exposing your site and its content across large, medium and small sized mobiles and devices.
Getting started with Hotel Booking is pretty easy. Even the most non techy user will be able to add some images, write and publish one or two posts and arm his website with a handful of information.
However, the real fun begins when you are trying to add beautiful slides to decorate your homepage, select sidebar layout, footer and header variations, test plugins for online bookings and reservations.
And although the default template is well developed and stylized for the instant usage, you are welcome to transform it the way you have prioritized for yourself and your audience.
From pre enabled social icons and shortcodes to cross mobile compatible web design, from standard pages inclusion to pricing tables availability with relevant plugins, Hotel Booking is highly functional.
Running a business requires a lot of motivation and focus to ensure the correct planning and utilisation of resources to break the boundaries of competition.
In order to stand out in this spiteful competition around the world, one needs to invest money in marketing and promotion of its business.
Today in this 21st-century internet is considered to be one of the most successful ways to promote your business offerings and to enhance your market base.
To create a virtual identity of your business in the world of internet, you definitely need an interactive, impactful yet flexible website to connect with your potential customers.
There were times when making a website was stressful and had a lot of investment and skill were required. Now with the advancement of time and technology, making a website is a lot easier than tying your shoelaces, metaphorically.
Introduction of various free as well as premium content management systems like WordPress, website developing has become effortless and fast.
So what are ready templates? Ready templates for websites are pre-designed websites that you can buy and then develop the same by adding your own content to launch your own website.
You customize the ready templates according to your choice of colour, images and content and add little creativity to polish the end product.
These website templates are ready-to-use products as the name suggests. Using a ready template to develop a website allow you to design exactly what you want your customers to want to see.
Moreover, you do not have to worry about hiring a professional web designer as ready templates are easy to use and you can find a lot of video tutorials on the web to give you a headstart.
You can customize the important parts of the website such as the homepage, header, footer, menu, etc to give a unique touch to your website. Using ready templates to design a website is the best option for start-up companies that are run low on capital funds.
These ready templates have got the advantage of multiple choices as you can find a number of web templates to choose from according to your needs.
Moreover, updating these templates is very easy and you can do with yourself without messing with its codes, while on the other hand updating custom made website requires a professional web developer and will cost you everytime you want to change something on your website.
These ready templates will allow you to play with its functionalities. You can make an interactive website out of these templates by downloading and activating what is known as plugins in your website.
These plugins not only increase the functionalities but also creates a rich user experience for your potential visitors.
During earlier period people had to hire experts to do the work of search engine optimization for your website. Now with the use of plugins that supports SEO, you can enhance the ranking of your website in search engines like Google, Bing, etc.
You can also increase the security features of your website by using certain plugins available right at your hand. Moreover, with the increase of smartphones users around the world, the demand for responsive websites has increased several folds.
But if you are using ready templates, you don't have to worry about it as these templates are exclusive mobile-friendly websites.
Lastly, if you want to develop an interactive website all by yourself without investing a lot of money and time and at the same time want to enhance the experience by creating attractive functionalities with customizable features.
Then all you need is to explore the different ready templates for websites available across the internet and select the appropriate ones that will suit your business.