This time let's delve into the collection of the best quarry WordPress themes suitable for stone quarry, mining, mineral, rock, clay pit, quarry services and installations, as well as other relevant industrial websites and blogs.
As a firmly established business owner, you cannot ignore the modern rules and techniques of the digital world or override them.
Particularly, if quarry or mining business is what ensures your profit, looking for the most productive ways of ensuring your business exposure online should be one of the primary concerns.
Distill your passion and quarry business ideas into a wonderful website with those quarry WordPress themes and you will see how boosted results are waiting for you as a result.
Each of these quarry WordPress themes will smoothly take you from start to success. Even if you have no previous experience in creating websites and keeping them alive, each of those templates will walk you through the simplest steps to the startup journey.
Ramp up your website with the latest design and development solutions and be sure you have created an online platform that is unbeatable both in form and function.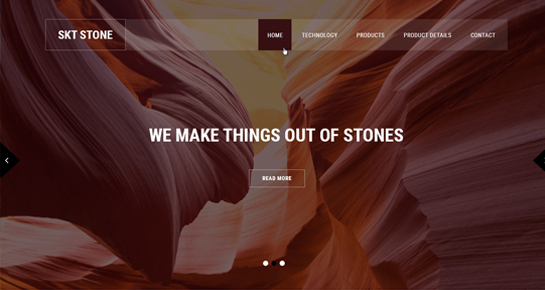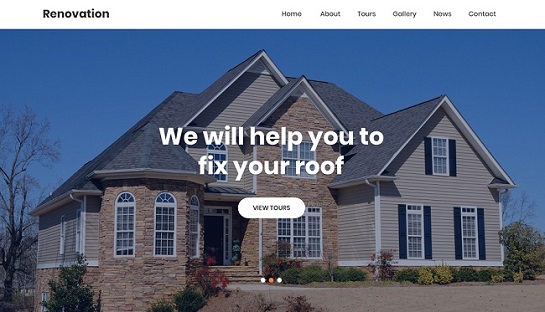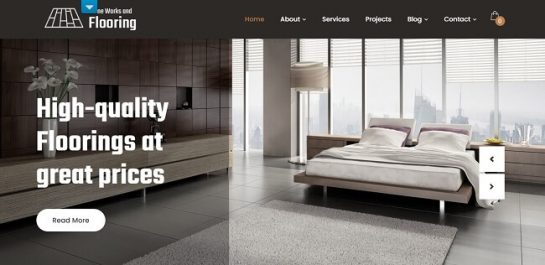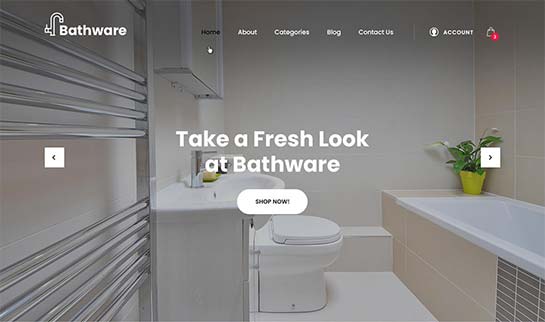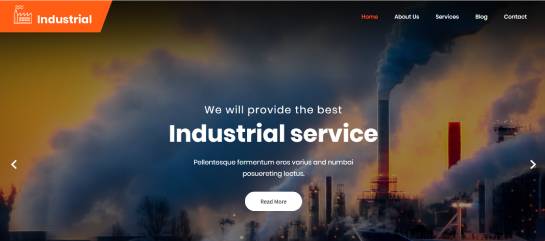 SKT Industrial is one of the trustworthy and pre customized quarry WordPress themes to go hand in hand with any industrial or mining, stone quarry based website.
This template is really a child's play when it comes to controlling every single part and section of your site. From simple and nearly automated installation and activation processes to daily customization and management controls, this website tool will be a breeze to deal with.
Highly widgetizied and shortcodes based, SKT Industrial features stunningly working homepage slider for showcasing the whole potential of your business or company in images. Moreover, you are free to manage animation and pause time of the slides to reach the maximum effect.
The proper SEO coding has also been done to this template so that your website can quickly tap into the source of the valuable internet traffic flows.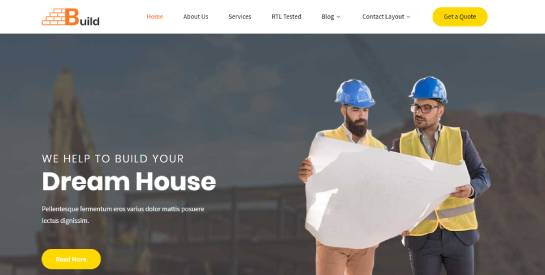 Another practical tool to reaching out the best presentation of your building or construction, renovation or architecture, mining or stone quarry services website is called Build.
This technically cutting edge and fully smart template will help you in creating and maintaining user centric and search friendly website so that your potential customers can really enjoy their time passed in your profile.
Keep your presence highly informative with the given sections, areas and content parts or customize them to feet your content categorization.
There are home, about us, services, project sections already available for you to showcase the most important details of your company, its offers and services, projects and undertakings, etc.
Typography of the theme is also subject to your changes with the preloaded font pack which contains Google friendly and customizable fonts.
With an advanced package of customization and control options, Welder is characterized as one of the admin optimized and cost effective quarry WordPress themes.
This default template is already worked out to be search engine friendly, however, you can enhance the results when connecting your site with relevant SEO plugins. As for the SMO preparedness of Welder, it is also done so that your articles and materials can be easily shared by social media profile owners.
By the application of this responsive and cross browser checked template you will be able to keep your finger on the pulse of what your prospective clients want while enabling them to quickly get in touch with you through contact form or a direct call.
All in all, this template shares all the primary assets to result in more website visitors and hence, more sales and leads.
Stay true to your business identity and demonstrate it from a positive angle to your potential clients, investors and partners with the great assistance of SKT Construction Pro.
Your enthusiasm and creativity together with the powerful framework that this template provides will certainly translate into the brightest success in your specific quarry industry.
Super adaptive solutions are available from within the admin panel of the theme to make your profile exclusively well constructed and decorated.
Get your quarry business profile, services provision website or online store up and running with the right color choices, established typography, widget friendly areas management as well as the application of pre enabled shortcodes.
Standard pages among them 404, blog, about us, search as well as full documentation are provided with SKT Construction Pro that is also responsive and page builder compatible.
Another rock star among quarry WordPress themes that is intended for the modest budgets comes known as SKT Biz Pro. Developed and designed with business world representatives in the theme author's mind.
This template is also cost conscious for all the startups and small sized stone quarry companies taking their first steps towards global recognition and fame.
The combination of white and blue colors in the theme design will make your site look elegant and peaceful eliminating the need for excessive color and graphical solutions.
However, you can play with the dominant colors or add certain shades to them, settle the color of fonts, icons, buttons and more to befit your logo, business profile style, etc.
In order to keep your profile always in trend and in compliance with the customer request, you need a template that can be entirely modified and rescaled at any time of its existence and operation.
What looks fabulous and cutting edge today may become old dated and stuffy tomorrow. Therefore WoodCraft has been made as flexible and malleable as necessary for replying to all your customization needs.
The theme's Customizer is a great working platform to manage every single detail and look of your site with quick updates and changes. From widgets to header image, page and post management and styling, everything can be completed within minutes.
Responsiveness, plugin compatibility and durable coding are also among the essential traits that will keep your website up to speed.