The most versatile collection of private airline WordPress themes is distributed in this article for private airlines, airports, flight information and online registration portals, aviation schools and academies, flight and pilot training centers, travel agencies, tickets selling as well as other relevant websites.
The online travel market is rapidly evolving under different factors. From the improvement of the economic situation in countries to the growth of the volume of air transportation passengers, these are all among the drivers of the development of this specific market.
Naturally, each and every private airline company has the desire to develop direct sales portals through own online channels with the aim of reducing additional expenses and distribution chain, establish strong communication ties with potential clients, etc.
Well, at this point, having a well organized and client oriented website with all the needed information and commercial functionality with one of the best private airline WordPress themes is what we recommend you.
These private airline WordPress themes are adapted to different usages meaning that they can be freely exploitation in relation to other airline and aviation related websites and blogs.
Revealing the true value of your business through any of these private airline WordPress themes will be easy both for the major airlines and portals, as well as for small caliber businesses, pilot schools and academies, aviation universities, as well as any other undertaking falling under the same roof.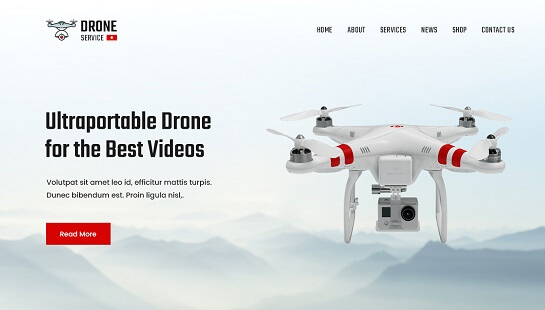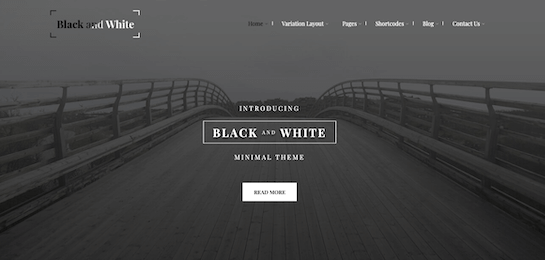 Your online presence should be beautiful and inspiring giving the website viewer the feeling of reliability and comfort. Black and White is one of such well prepared and minutely processed private airline WordPress themes to ensure your digital profile looks and feels its absolute best.
With elegant look wrapped up by black and white dominant colors, with an advanced technological base to take your marketing efforts to infinity, Black and White is the template worth trying by any airline company manager, traveling agency representative.
The transition of airlines to an e ticket world led to an explosive growth in online sales of tickets and air transportation.
For you not to fall behind the whole new platform of opportunities ecommerce based template can provide you with, we have made Black and White totally commercial ready for you to sell your online tickets, accept reservations and more.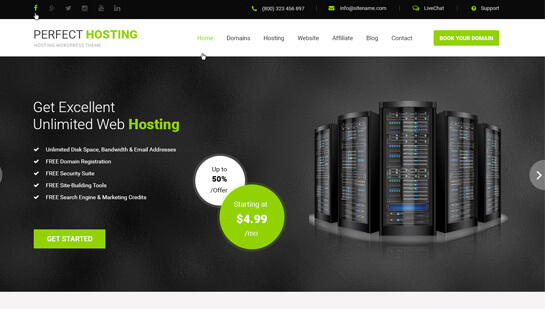 SKT Hosting is a wonderful assemblage of theme elements and ingredients that is more than enough for advertising and selling any service, package or product, whether physical or digital or electronic.
Hence, you can turn to the help of this award winning theme without any hesitation and make your creativity work without any limitation to craft a unique profile.
Don't forget about the informativity of your site with well arranged content and image sections. This template is already nicely categorized and split into convenient parts. However, the final decision in terms of the number of sections and menu items is yours.
While being affordably simple in management, SKT Hosting yields solid ground supported by HTML 5 and CSS3, responsive nature for mobile compatibility, smooth and sleek navigation levels, etc.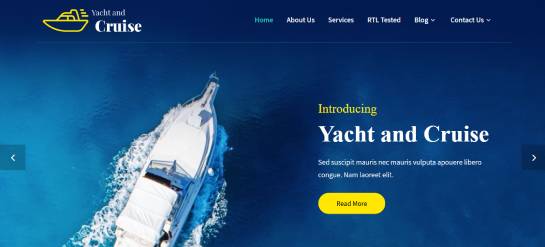 One of the lucrative and profitable private airline WordPress themes you can have total access to is called Yacht and Cruise.
This deluxe and extremely enjoyable website builder shares a mixture of simplicity in usage and advance operational area to work on.
As such, this template is a real treasure to help your airline business soar to new altitudes. Design and redesign your website to make the right impression on your clients, set the most reasonable color dominance over your profile with color picker controls to match your logo and the overall taste.
Fonts collection along with shortcodes are also at your disposal at any stage of your profile improvement.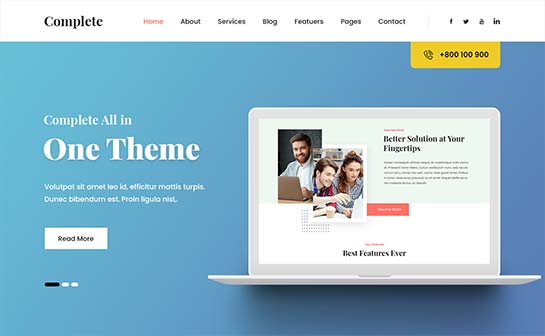 Complete Pro is innovative and sophisticated, all inclusive and all round website solution specialized in proudly hosting absolutely any kind of website and content.
It means that making your private airline more popular and achievable through the online platform will be as easy for you as walking on a convenient pair of shoes.
The key component of this template is an equally well developed framework that includes boundless configuration options and design settings.
SEO and SMO preparedness of Complete Pro can be another valuable asset in your marketing strategy for getting your tickets and offers closer to the target audience.
Based on a default customizer, Complete Pro offers you a suitable workplace with complex coding reduced to the absolute minimum. As an alternative, you are provided by a set of shortcodes for managing your website will less learning curve needed.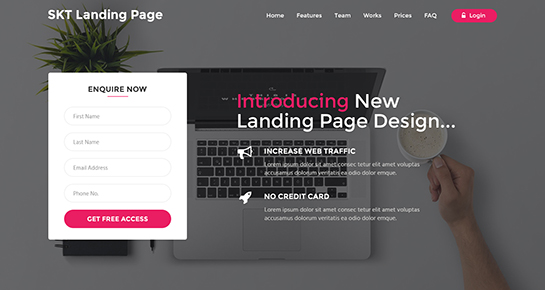 If you have the increase in your online sales and the engagement of new passengers as top priorities in your online marketing, SKT Landing Page is what you will ever need.
A practical landing page is an indispensable part of contemporary business world that is aimed at targeting a particular audience and serves as a kind of follow up to whatever you have promised through your web content.
And while the powerful mechanism of the landing page has been integrated into this product, the overall design of it is not overburdened with elements or bright colors.
Everything is kept minimal and well deployed giving you so much needed spectrum to share your valuable information with the font types you prefer and Google approves.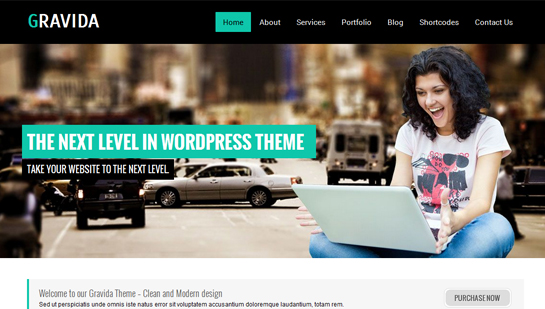 With a stressed business and corporate look, Gravida is another recommendation for the private airline businesses to build their website with less cost and effective results.
The default template is already packed with every needed part and portion, functionality and setting to host your content and make it public instantly.
However, the customizer that is given right from the start is at your disposal to make your site unique and eye catchy, more competent with plugins and extensions, as well as client centric.
It has also been tested and proved for its flawless cooperation with page builders, shortcodes plugins, additional sliders, etc.