This time we have scoured the Internet for the best polyclinic WordPress themes ready to serve as a reliable platform for any medical and clinic websites.
Regardless of whether you plan to create any doctor or medical specialist profile, hospital, clinic or polyclinic, medical equipment selling or medical test, X-Ray services or body scan, seed and herbal medicine.
DNA analyses or surgery, rhinoplasty or anesthesiologist, pediatrician or reproduction clinic, pregnancy or maternity or any other relevant website, these polyclinic WordPress themes are for you.
Medical marketing has to do with patient trust and loyalty first and foremost. You cannot expect to have queues in front of your office if you have not won their credence.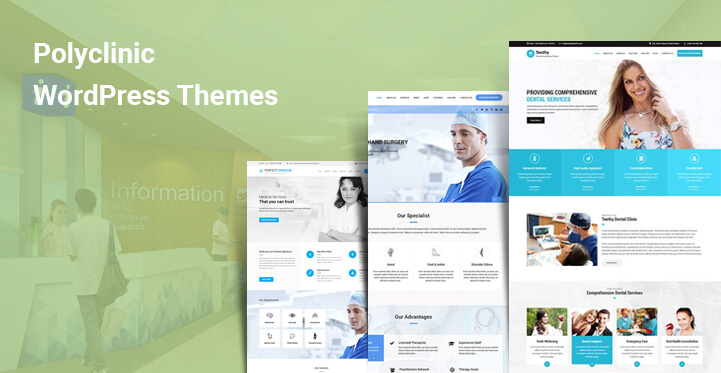 The same is true about your website and the way it is perceived by the target audience. You need to guarantee the authenticity of information and high quality of medical services your company, clinic or institution provide, make them believe you value their time and health before you can hope for having people as your potential patients.
With any of these polyclinic WordPress themes, you will be granted with boundless framework to prove your best qualities, keep the audience updated with anything important or niche specific, provide them with the best user experience they can have before making an appointment and much more.
All the features and tools you might need for an effective medical web design implementation are included in each of these clinic and polyclinic WordPress themes.
It means you can use the whole capacity of each of these templates to state what it is that makes your business so challenging and professional as compared to other competitors.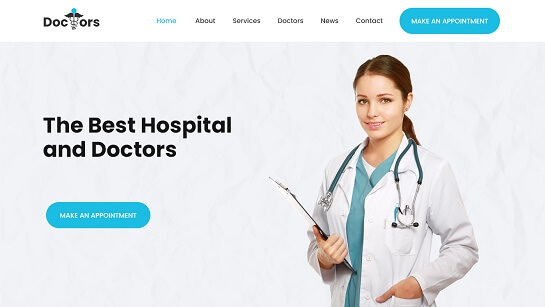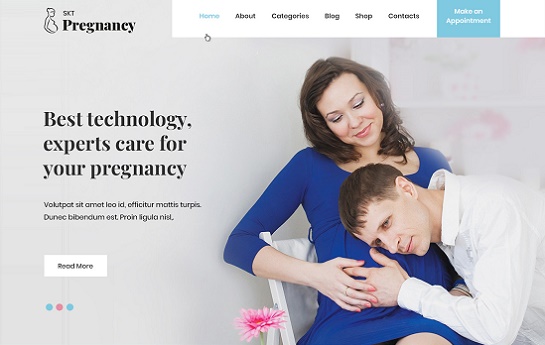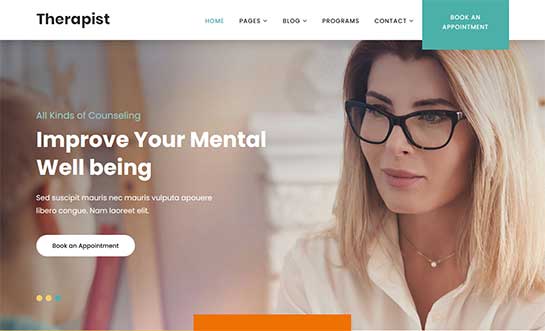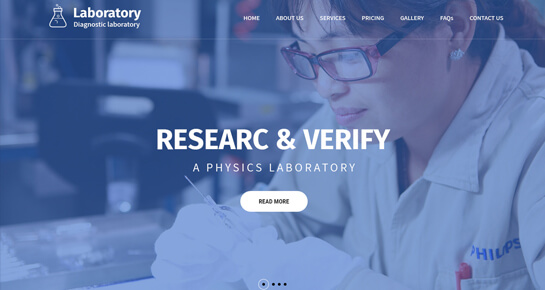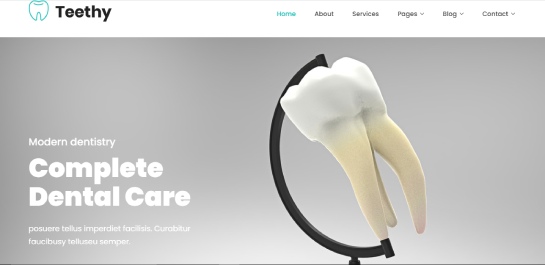 Whether you need to create a convenient and easy to follow website for your local audience or go international as a medical association or institution with medical dictionary and terminology included in your profile and translated into different languages, Teethy will take your requirements as a priority.
The best doctor and dentist, clinic and polyclinic WordPress themes are heroes in adapting to different screen sizes and resolutions to serve accurately resized and legible content across different platforms and portable devices.
Teethy, as one of them, follow the same responsive coding and trend to meet the needs of your patients on the move.
Additionally, you can seize the opportunity of adding diverse functions and possibilities, design touches and platforms to your site as the theme is perfectly optimized for shortcodes and plugin usage.
Healthcare and medical spectrum can be efficiently manifested and promoted with the help of Handy that comes as a mix and match of modern durable coding, perfect flat design, ultimate customization options and admin friendliness.
Otherwise stated, all the important conditions are ensured for you to get the top position as a website owner and translate all your ideas into actions with your digital profile.
A satisfied website user is a kind of brand ambassador to contribute to the further promotion of your services and products. Therefore, Handy has been made user centric and responsive, smoothly navigable and operates on a speed that will never let your online audience get irritated.
White dominant and visually clean, Medicare Pro is one of the elegant medical and polyclinic WordPress themes anyone can enjoy with pretty little effort and little initial investment.
You can turn your website into something classy and nice looking, well structured with accurate content zones and retina ready imagery on the homepage slider.
You can run this responsive and easy to customize website builder either as a personal profile to share your vocational skills and background.
Achievements in medicine and more or make it a dynamic forum or platform for multiple role owners or authors to have certain permissions and rights to edit your website and keep it dynamic all the time.
Get more popular, demonstrate value and advertise your medical clinic or hospital in the most productive way with the help of a sophisticated and smart, shortcodes based and search engine optimized website management system called Bony.
It shares highly flexible platform where every single part and portion is customizable with colors, fonts, deployment and more.
You are the one to play with the overall design and color touches, manage menu items and their sequence, add lists of services, use plugins for online reservation and appointment scheduling forms, manage widgetized areas for contact details and location.
Get your head in the online game with Healing Touch and be sure you are going to win. Controlling and monitoring your business performance online and leveraging daily visits is possible with Healing Touch.
As this theme can be paired with any kind of analytics plugin to keep you updated about site visits and visitors, their geographic or location, time spent on this or that page and much more.
You will absolutely love the practical admin dashboard of the theme that comes with intuitive controls and useful configuration options to present the true essence and nature of your medical practice.
Other plugins ranging from commercial and product listing to social media integration and social commenting, team and community building, XML sitemaps generating and gallery ones, all are compatible with Healing Touch.
Running a pro quality and patient generating website can be a cost effective process if you have SKT Consulting Pro at your fingertips.
From crafting an encouraging polyclinic website to developing respect with your online work, everything is achievable with Simple without spending too much money on the theme purchase, further customization or maintenance.
The patient's first impression is going to be made instantly as soon as he has browsed your profile. Therefore, beautiful homepage slider is added to the theme to welcome the web guests, as well as widget ready areas are enabled for arming them with important and helpful content and links.
Further, you can take care of the site's content translation to go global and have more patients from an international audience and for this you can take advantage of Simple's translation readiness and multilingual plugin support.