The best photo selling WordPress themes are what we are going to spell out today so that you can unmistakably understand their nature and uncover the true potential.
These visually captivating and premium photo sellingFull Page Pro WordPress themes are suitable for absolutely any kind of photography and visual based websites and blogs, from photo display and selling to stock photography, visual artist, exposure and exhibition.
Real estate photo service, wedding photography and videography, personal photography, photo digitalization and camera repair, picture and photo frame selling and many other businesses.
Photography is a way of self expression for one person and a basic source of income for another one. Others combine both and kill two birds with one shot. Well, irrespective of what group of people you belong to, taking your best shots online and greatly benefiting from it is what our best advice is to you.
Any photo that conveys the creative and artistic vision of the photographer and carries some idea in it, is not only a perfect example of the photography art, but a potential product that can be sold and bring revenue.
Moreover, today's digital world grants anyone with favorable conditions of organizing everything catering to your photography selling business without any bells and whistles.
From photo presentation, edition up to categorization with thematic galleries and albums and online sale via auction or any e commerce based online storefront, everything is possible with our photo selling WordPress themes.
Thus, fine and creative art, nature and digital photography, cinematography and t-shirt printing, online photo editing and restoration, photo lab and photo frame and finally photo selling and auction websites are condemned to ultimate success with any of these photo selling WordPress themes.
Still wondering what each of them has to offer you and whether it is going to match your expectations and business vision? Then, we are going to let each of them be on the stage and prove its excellence.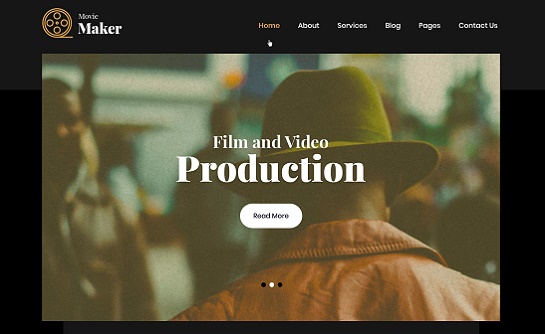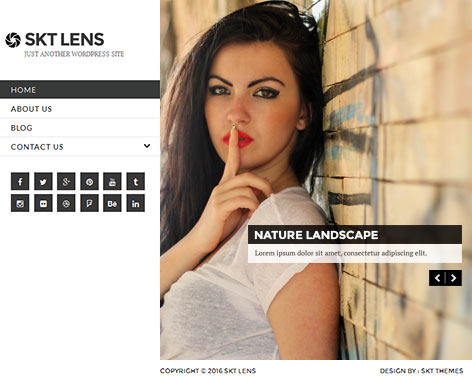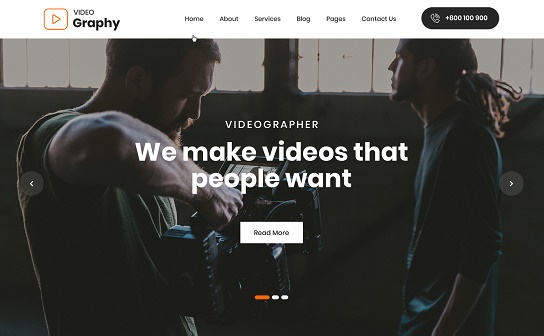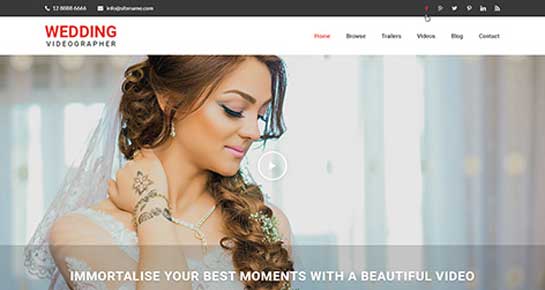 Well, a good beginning makes a good ending. Let your web creation process be good right from the start with the help of one of the best and versatile, visually captivating photo selling WordPress themes called Wedding Videographer.
As photography is a powerful way of communication, Wedding Videographer is packed with default homepage slider for adding the best of your shots and photos and delivering the best fillings to your audience.
This HTML 5 based and CSS 3 animated photography website builder is going to make all the running as the theme authors have already done the hard part and you don't need to worry about complex web development processes when it comes to displaying your visual art in the most awe inspiring manner as well as selling it online.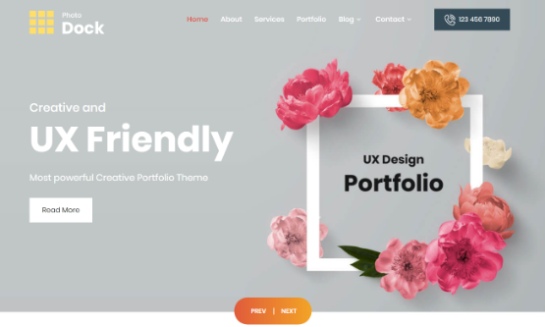 The next image and photo centric website template to give you infinite freedom to win the clients' attention and sell them on the e commerce based platform is Photodock.
Photography studios and schools, academies and private tutors, portfolio owners and exhibition managers, museum and art center administrators, digital experts and graphic designers, animators and app developers will find Photodock both affordable and worth their money as it is offered with a price almost anyone can afford.
As from the commercial standpoint, Photodock has been checked for strong e commerce friendly nature and thus can be used along with any practical e commerce or online shopping plugin for photography selling processes.
Whether you accept portrait orders, offer thematic photoshoot services, edit and filter photos or run an interesting blog sharing information on photography and art world and their representatives, Photo World PRO will give a whole new quality to your profile.
Create an online library for photos and work with different authors, set up a shop with all kinds of digital conveniences, shopping cart and online payment methods to enable the buyers enjoy the comfort your online storefront provide them with.
For this you can add and configure as many plugins as you find expedient for your site, be it e commerce, gallery and image management, photo editing, page building or any other plugin.
Your audience will definitely love your photography selling business supported by one of the lead and sale generating photo selling WordPress themes known as PicArt.
We at SKT Themes have gone through all the theme details to be sure you are going to receive a reliable platform to make photography business side easy.
It means you can upload and publish as much content as you like, add descriptions and customize pricelists, charge website users online and enable them to download images and photos, order tickets for events and exhibitions.
Take your artistic, wedding photography or portrait business to another level of performance with the direct participation of The Art.
Feel the joy of digital marketing with this SEO and SMO optimized template and see how a website that has been created on a pocket friendly budget can work like crazy. The thing is that The Art is coded and polished to go hand in hand with the current technological world and is custom built to value the digital user's time.
It means your website based on The Art is going to be quick and smoothly navigable, responsive and browser friendly, multilingual ready and social media integrated to make sure your web users are satisfied with their online lives.
If you are planning to concentrate your efforts directly on online photography selling, SKT Landing Page is what you will need first and foremost.
Creating a one page website with a beautiful and eye catchy landing page to offer your services and digital products, photos and prints is one of the best choices you can have.
Set your prices and enable people to browse galleries and albums, offer discounts and coupons, accept PayPal, Stripe and other payments, translate and localize web content to be interesting for more website viewers and fuel the spread of your images throughout the world.