The lifeline for a website is not just the content or designing but it is its theme. If a theme is not accurately optimized for SEO and performance then it will become tough to attract organic traffic. With changing trends and according to the audience choice, different themes enter into the market.
Not all of the newest WordPress themes are capable of delivering supreme and ultimate performance as required by you. Hence, to make this technical task convenient for you, we have compiled that list here.
You will find options that suit different industries, sectors, and creativity across the world. Explore the complete list and select the best one to rock your digital space.
The best part is that it offers numerous templates that are retina-ready and HD-ready for almost all sectors.
All these templates or their layouts can be directly used with slight modifications or new templates in HD-ready format. By default, the slider option is provided with complete control over transitions and pause time.
All kinds of plugins including WooCommerce, Social Media, Contact Forms, Calendar, etc. are tested and supported.
It is optimized for SEO and has been tested for compatibility on mobile phones, browsers, and other platforms. It is translation-ready, multilingual, and offers Google Fonts support.
This enables you to maintain your search engine rankings at the same time target audience by demography with your campaigns. On any random day, this will be the best option for creating a stunning and powerful digital space for your business or art.
Just Launched Newest WordPress Themes 2022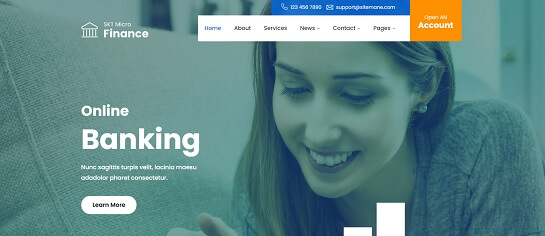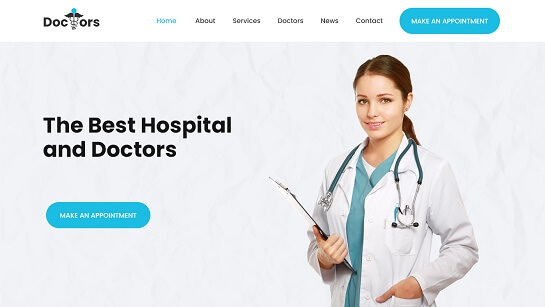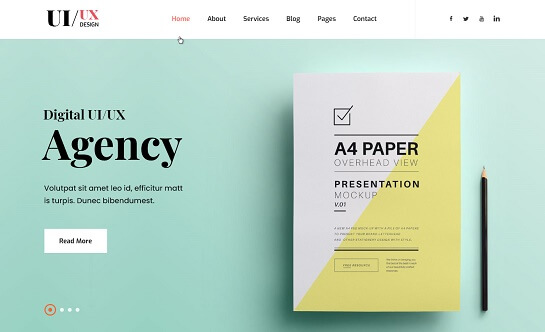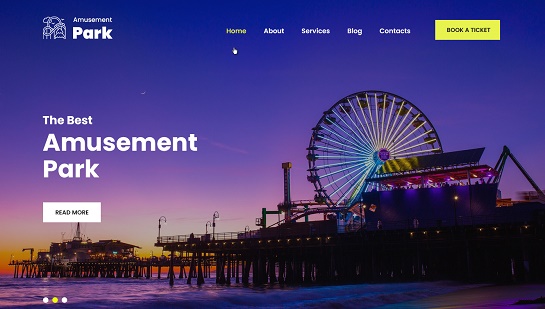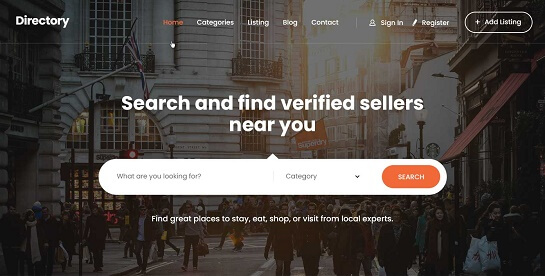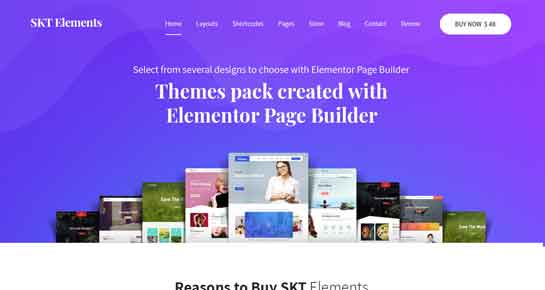 SKT Elements Pro is one of the most competitive, performance-oriented, and fabulous themes that one can ever ask for. It has been designed to fulfill and meet the expectations of all kinds of small and big sectors including manufacturing industries.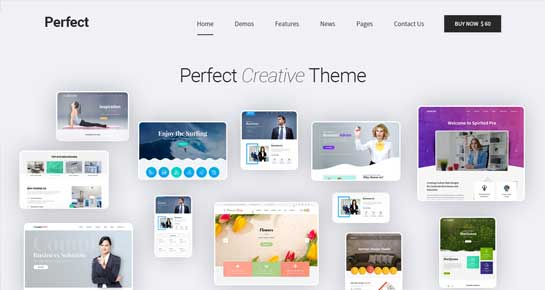 SKT Perfect is amongst the cracking multipurpose newest WordPress themes. When you intend to build a tier-1 website it can be considered as an ideal choice.
It is also widely used by users for creating an e-commerce based web presence as it is highly compatible with WooCommerce. A general or niche-based online store can now be hammered with just a breeze.
There are numerous predefined demos available for you that can be used directly for your site. This saves you a considerable time in designing HD-ready templates that amazes your audience.
The prebuilt templates will only require minor modifications according to your brand before launch.
Plugins of various types have been tested and are compatible because functionality remains the top priority. All the elements are completely customizable so that you can fine-tune your digital space as demanded by your brand.
Comprehensive documentation is provided to ensure that the project does not get stuck during the installation process. For typically any kind of web presence that you intend to establish, selecting SKT Perfect will be the wisest decision.
SKT Guten Pro is amongst the sharp, modern, and responsive newest WordPress themes. To bring your website project to fruition irrespective of the sector or niche, this theme has all the tools.
It is an unbeatable combination of numerous template blocks with a slew of professional quality one-click demos.
You also get a hassle-free and intuitive rich layout for customization with the help of the page builder. Customizer also helps in contributing to real-time updates for different changes made through the backend.
Every step of the designing process is simplified for you so that the focus always remains on the things that matter.
You can easily enlighten the world about your activities, projects, products, services, and art with this theme. If required by your brand you can easily transform it into a minimalistic design that exhibits powerful performance.
Plugins of different kinds are tested and supported including WooCommerce. So why choose something ordinary over HD-ready and retina-ready SEO sound templates?
Online learning and education have emerged as fascinating, interesting, and potentially strong concepts in Covid-19 times. Even after the post COVID world, this concept holds enormous potential for learning, learners, and tutors.
SKT Tutor is one of its kind exclusively designed products for professional tutors, live coaching, mentorship programs, etc.
It is modern, magnificent, and responsive. It is compatible with all the popular and essential tools that are necessary for online coaching.
The entire design, coding, and templates have been developed keeping in mind the requirements of educational institutes. The fonts are attractive, bright, and bold. Additionally, you get to use hundreds of Google Fonts without worrying about the coding.
A gallery can be introduced as required and digital download is also possible. To ensure that there is no complexity during the basic installation processes it offers one-click installation. For the best speed and performance complex code is hidden and updated with clean code.
SKT Library is next in the list of newest WordPress themes. This is a multipurpose theme but has been particularly designed for online book stores and libraries.
This can become one of the quickest and easiest media for selling books online. Your audience can be served with books in both online and offline formats with the provided template.
All you have to do in the basic editing part is to integrate the readymade demo content. All the latest trends, protocols, and seamless performance have been taking into account during the development phase.
To make your library flawless and astonishing it comes incorporated with numerous tools. Descriptions, pictures of the book, and reviews of the same can be uploaded with ease.
You will come across countless color options as it is fully customizable. An elegant gallery can also be set up for luring the book-loving audience. It is compatible with WooCommerce and all payment integration with various platforms is possible.
The welder is amongst the most interesting newest WordPress themes. This has been developed by keeping in mind the requirements of a large industry that includes welding firms, repairs, and metallurgical manufacturing.
Sectors related to Iron and steel that are most crucial for all industrial activates are considered below average in the digital space.
To move against this motion and to make your metallurgical work stand out, this theme has been developed. It is completely customizable in terms of templates, layouts, colors, headers, footers, sliders, etc.
In addition to that, at least 600 Google fonts are integrated with the same so that you never run short of any typography.
The inbuilt gallery area is provided along with the facility of the call-to-action button. It has been tested with multiple plugins and is fully compatible with them.
WooCommerce is also supported and it is flexible for perfect output across all devices, screens, and browsers. For an industry like this, there cannot be a better option.
There are various options available for attorney and law firms but for legal experts, the options are next to zero.
Considering this situation into account this Legal Expert theme has been developed with all kinds of features and stunning aesthetics. It performs exceptionally well in all devices, browsers, and screens with the retina-ready display.
All standard complaints are followed and it has been assured that it is optimized for SEO. Colors are completely customizable like all the rest of the elements. This facility gives you the freedom to set up a layout that is most favorable for your target audience.
Social media integrations have been done successfully and as required by the blogs it includes info & templates. You also receive comprehensive documentation to ease the setup process along with stellar support for queries.
In addition to the sidebar template, standard pages like 404, search, etc. are also provided by default. This is the premium choice that you need for a professional digital presence.
SKT Sanitization Pro comes next in the newest WordPress themes list. This one is peculiarly crafted for doctors, research agencies, pharmacies, clinics, hospitals, and other health-associated establishments.
It is a one of its kind premium disinfection themed development which is much required in the present Covid-19 times. Considering its medical background it can make a fascinating web space for therapists, medical blogs, dentists, etc.
All modern functionalities can be easily imbibed with the help of page builders. Customization of all kinds as required for the attention of the potential patients and audience can be done in minutes.
In case you feel that any particular feature is missing that it can be easily achieved by installing the related plugin. You also get reliable support and free updates for a period of one year along with documentation assistance in the installation process.
All elements are particularly optimized for mobile devices, speed, performance, and SEO. Demo content is included along with ready to set up blocks.
Nuptials is one of the most liked newest WordPress themes but different from dozens of options that are available in the industry. The overall design with reference to colors and animation is done in pink and white.
This helps in making a terrific web space for a big fat wedding or an event planning agency. The core specialization of development is marriage so everything related to the same including the images is present.
All these elements can be used in the required sections of the web pages. As far as customization is concerned it has all necessary provisions to ensure that brand image is reflected as you want.
It is translation ready which helps in reaching the regional or demographic-based audience. Adding photo albums and galleries is also simple and for all advanced operations, plugins can be installed.
More than 600 Google fonts are incorporated by default so that you can give a personalized feel to each album and pages.
Medicines and medical products like masks, sanitizers, personal protective kits, face shields, and others are in sever demand across the world. SKT Medical Pro holds a prominent position in the list of newest WordPress themes with all its technical strength.
It is compatible with WooCommerce so setting up an online store for selling your products all over the world becomes simple. Integrating payment gateway of different service providers is also possible that helps you in collecting payments swiftly.
The overall layout has been designed keeping in mind the global audience reach but can be customized as per the need. All elements including header, footer, widgets, sidebar, etc. can be modified.
Users will never face any issue with navigation and interface because they have been simplified. All ventures that are related to health care must select this option as it gives us a kick-start in designing and functions.
It has been tested successfully for cross-compatibility in devices and browsers.
The startup culture is evolving with every passing day and it needs a dignified and secure web space for representation.
SKT Startup Pro is amongst the most popular and newest WordPress themes for startups. All startups represent a different culture and keeping that at the focus this has been coded.
The overall design and layout are eye-catching and mesmerizing so that all new clients will fall for it. Sliders are provided which can be used for all major announcements and achievements. A specific section for client feedbacks or testimonials can be set up with ease.
Necessary space has been provided to ensure that all team activities at the national and international levels can be highlighted. Additionally, it also offers WooCommerce support so that you can integrate an online store for your products.
This will help you go global with a powerful coded structure holding your back. Customer support and comprehensive documentation are provided to ensure that you never get stuck.
Clean Pro is an outstanding multipurpose theme and the last one in the compilation of the newest WordPress themes.
It is flexible, responsive, and powerful enough to be used for any sector to create a versatile website. Color pickers are provided to ensure that the colors of all the elements can be modified as required by you.
Various layouts are available for the selection of pages and blogs so that you do not have to create new ones. For setting up the desired content it is incorporated with a contact form, inbuilt gallery, and numerous shortcodes.
It is compatible with different kinds of SEO plugins and optimized for faster loading to ensure better SERP rankings. This is perfect for a small or corporate website with its extensive features and stunning aesthetics.