A well researched and precise list of the best artist and music festival WordPress themes for music industry representatives, singers and musicians, musical bands and solo singers, record labels, composers and songwriters, music festivals and song contests, music and dance related other businesses and activities.
There has always been a boundless demand for music.
From a sheer business standpoint, the musical products are consumed all day long while we are busy with other actions and activities.
All in all, this music based industry is at the forefront of the digital and technological changes and due to them is highly profitable with personal and group music production, distribution, selling and more.
Today's technological based world and information convergences have opened up new opportunities for music industry and its delegates.
Whether you are a private singer trying to become popular with your video materials, a huge recording company selling your services, or event organizer trying to market your music festivals, the digital platform has a lot to offer you.
We have scoured the Internet for the best music festival WordPress themes for music related websites, music festival guide and organization services, artists and musicians, music and dance studios, teachers and academies, etc.
Our pack of the music festival WordPress themes is an enumeration of the best modern and affordable templates, from good to best. All of those templates are developed with an average web user in the author's mind and as such are surprisingly easy in usage and customization.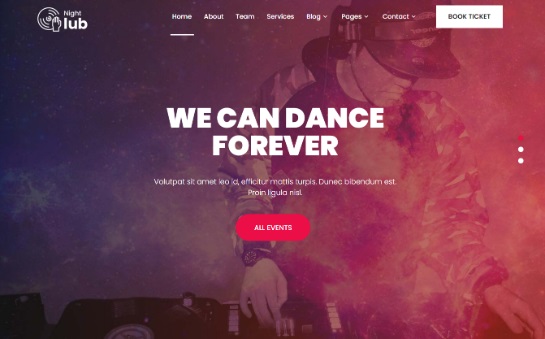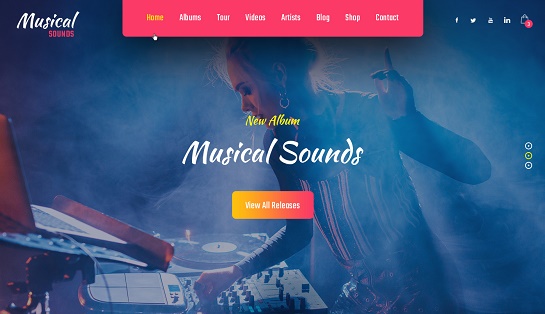 Running a top rated website catering to music production or dissemination, creation or sale is not always time consuming or an expensive pleasure.
Musical Sounds is one of the practical and cost effective music festival WordPress themes to help you build an attractive website communicating your message or brand to your audience.
Use this responsive and mobile checked, smoothly navigable and quick responding template for the creation of the website of your dreams without making complicated coding or spending bundles of money on it.
It comes with all the primary elements and characteristic features to simplify your work with easy drag and drop functionality and customizer based performance.
This template has been developed from bottom to up with the non techy website admin in the author's mind. It means that you can change the overall color touches of the theme, its typography for better visibility and readability, etc.
Homepage slider is also there to announce the date and tickets availability for your next concert or festival with bright images and photos.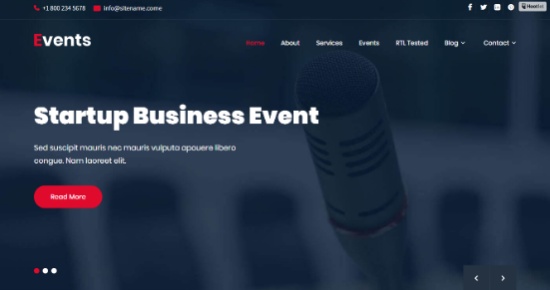 SKT Events is the next purposeful and impelling, strong and durably coded template with ambitious look and feel.
It means you can make a huge profit from this adventurous website and share your music related content, services, products, offers, party and festival, DJ and other information.
Customize and manage the entire framework with the huge library of pre enabled elements and functional opportunities.
Among them one can find convenient Customizer for quick changes and the preview of their results, social media icons for social media integration, CSS3 animated layout for bringing more charm to your posts and pages. The touches of the modern flat design also add a unique beauty to your music profile.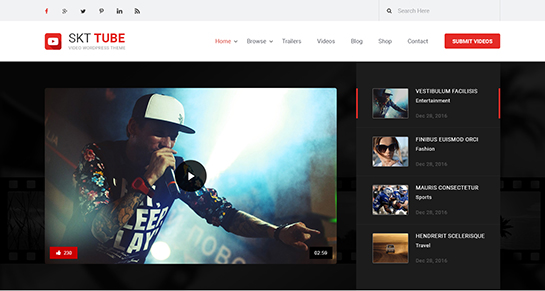 SKT Tube will be highly productive for any kind of music related activity, from singers and songwriters to music festival companies and agencies to showcase a large amount of audio and video materials.
As one of the saturated and fully fledged music teacher and music festival WordPress themes in the WordPress repository, SKT Tube generates a wealth of useful and easy to exercise features and settings to showcase your web content in an eye catchy presentation.
Homepage video slider can be the best destination for your music videos, clips, concerts, promo materials and much more to be displayed with unique style and animation.
You can also replace the default slider with another one among the compatible slider plugins and test its capacities.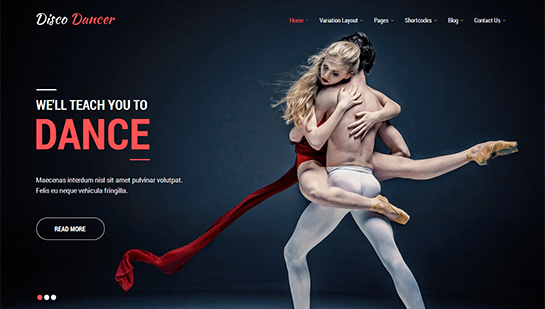 A perfect website must not only be the communication bridge between you and your client base. It should also showcase your talents and portfolio in the most attention grabbing fashion, as well as serve textual content alongside with imagery that must be totally readable.
Disco Dancer is one of the reliable dance studio and music festival WordPress themes to provide you with a convenient environment to craft such a website.
Dozens of design and layout styles are there for you to play around, thousands of color combinations to choose from, typography management with nice fonts and their subtypes.
In a nutshell, Disco Dancer maintains an elegant look while suggesting tons of shortcodes, page builder compatibility, SEO friendliness, widget friendly footer, header and sidebar choices, blogging availability for keeping your fans and clients hungry for your new festivals and concerts, etc.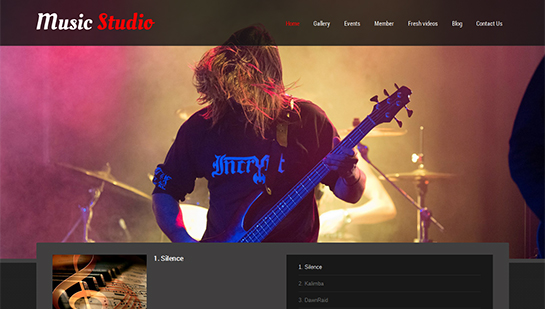 Boundless creativity and error free functionality are mixed in Melody for taking your online presence as high as possible.
All in all, this elastic and smoothly flexible template is mainly geared towards music production and distribution industry, but can be helpful in other occurrences as well.
A mobile and gadget ready version of your site will be automatically loaded once your site is live and well doing in case of a desktop version.
This is due to the responsive and cross mobile compatibility coding of Melody to ensure your content is adaptive and images scalable enough across different platforms and browsers.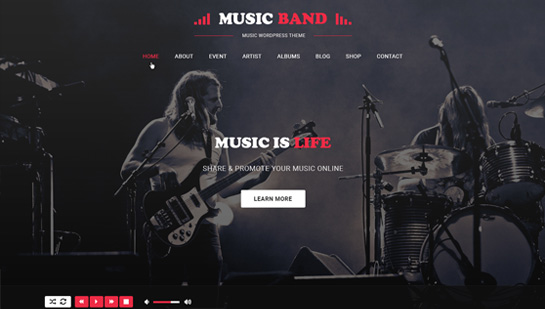 Music Producer claims to be highly competitive thanks to its comprehensive nature and functional advancement.
Use this unspeakably competent music website template to satisfy any of your needs, whether it is visual or design, structural or functional.
While other templates may force you to choose among simplicity and resilience, Music Producer manages to professionally balance both.
Less stress, but higher results are waiting for your music festival business along the way with this responsive and ecommerce ready, translation compliant and retina ready website building solution.