The most flexible and lead generating multi vendor WordPress themes have been in the focus of our attention recently.
Fully integrated with eCommerce ready platform, first aid tools and features, these marketplace, WooCommerce ready and multi vendor WordPress themes are ideal for all kinds of online shopping and selling websites.
From small to large, from local markets to multi chain and multi vendor businesses, community selling portals, wholesale and retail, corporate businesses, digital and commercial agencies and generally any website needing multi vendor functionality can rely on these multi vendor WordPress themes launched by SKT Themes.
What makes today's digital reality so attractive for vendors, sellers and marketers on the one hand, and buyers and shoppers on the other, is its flexibility and convenience in simplifying the relationship between two parties, eliminating additional costs which would bear them in case of traditional commercial relations.
E-commerce gives you tons of advantages when it comes to the presentation of goods and items more effective for the potential clients as well as gives the customers better view of the products they are willing to buy after proper review, comparison and more.
The absolute best part of multi vendor WordPress themes we have selected for you is their completely admin centric nature to make you the real hero of your future site in the whole process of its creation, management and customization.
Whether you are going to run any of these templates on your small e commerce website or going to market a multi chain or multi vendor web environment with lots of sellers and vendors, constant product uploads, online payments and more, be sure each of these multi vendor WordPress themes will professionally serve your needs.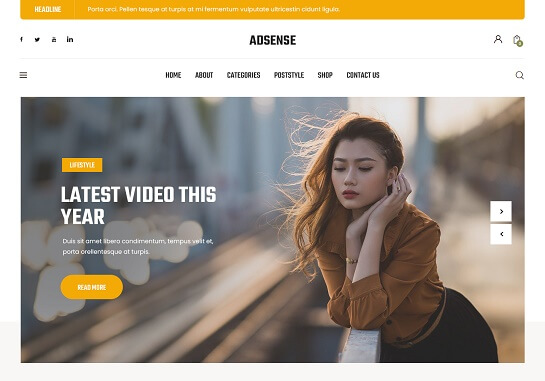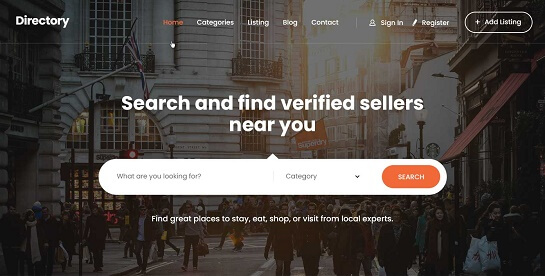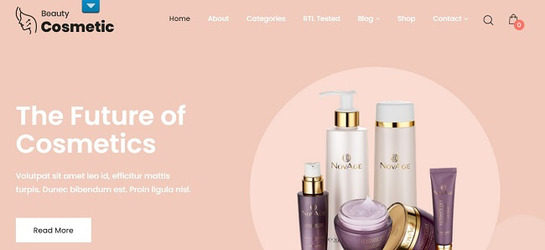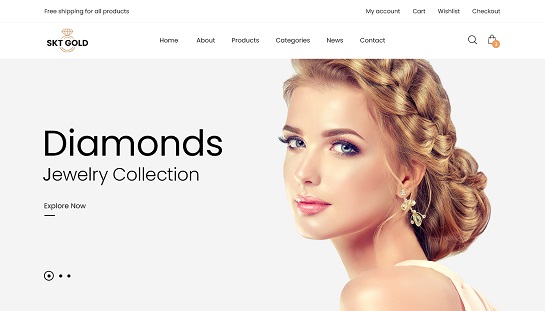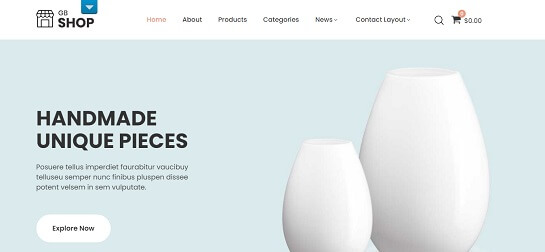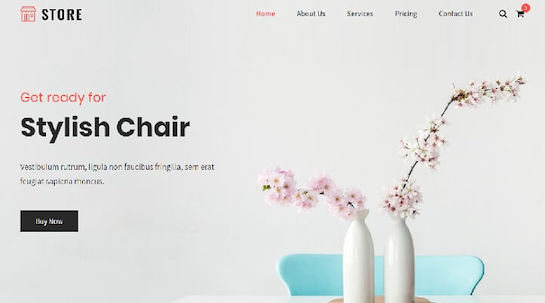 Ele Store is going to be a true inspiration for e commerce based businesses with multi vendor approach. It means you can use this responsive and mobile checked template to accurately showcase multiple vendors and product owners, service providers and private entrepreneurs with one single and lean solution.
E commerce platforms, plugins and add ons are supported by Ele Store thus making your work much lighter in terms of workload but much effective in terms of functionality and online shopping experience for the web guests and online shoppers.
Moreover, you can demonstrate your best offers and deals, announce mid season and season discounts, arrivals of new products and more not only in one, but in multiple languages as Ele Store is also translation and multilingual ready.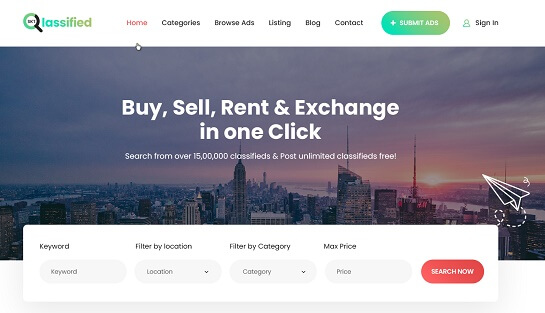 The developers of Classified Ads have done a professional job to make this template fully customization ready but unbeatable in performance which means you can play with the default template endlessly until you reach the desired result both in look and feel.
Meanwhile, your website will remain untouched from the front end until you preview all the changes with live customizer and save them.
The theme is also ads friendly which is going to give you more opportunities to make profit with advertisement placements and affiliate programs.
Other features you are going to love with Classified Ads and which make it one of the best multi vendor WordPress themes are its user friendly and shortcodes ready coding, visual excellence given modern design controls and CSS 3 animations, plugin compatibility for enhancing the functional level of your site's performance with SEO and SMO integration, content translation and better e commerce basis.
Becoming a successful e commerce vendor or merchant will be easier and affordable in terms of pricing with Toy Store.
You don't need to spend thousands of dollars in your multi vendor site establishment and further development, as we at SKT Themes care for your money and time.
We have done a great job in creating and coding Toy Store to match all your needs, but keep its price reasonable so that you can enjoy the simplicity in usage, pocket friendly price and premium quality framework all at once.
Designed and developed for multipurpose websites, different topics and content dissemination online, SKT Job Portal is going to comply with all your commercial business needs.
Use the elastic structure of the theme to alter as per you needs and vendor requirements. Add as many users as different vendors and assign them specific roles and rights.
Keep your whole site up to date with fresh content on the main and secondary widgetized parts, as well as with blog area to make sure you welcome the potential clients with novelties and new offers whenever they decided to browse your site.
Moreover, they are not forced to drive outside to view the offered merchandise in your physical store, but can use the mobiles or gadgets they carry with them to view, compare and even purchase them online.
Many different aspects of setting up an e commerce or multi vendor website have taken into account then creating SKT Coupon. As a result, it comes with durable and modern coding and styling mixture to make any kind of your online venture a final success.
Before you immerse yourself and your partners in the amazing and exciting world of Perfect Business, you can check its demo version available. You will immediately feel the power and energy of it ready to serve your eCommerce and other business needs to the maximum extent.
Selling online is only the one part of Real Estate. This top quality and fully fledged template comes with many amazing features and functionalities to keep your presence in the highest possible position.
The thing is that Real Estate is optimized for search engines and social media platforms for spreading the word about your vendors and products throughout frequently haunted and overpopulated environments.
Additionally, it shares the best responsive and cross mobile friendly touches to drive more clients and online shoppers using their hand held devices for making orders and purchases online, as well as paying for them through popular payment systems.