If your main concern is to find and follow one of the top and premium quality mental health WordPress themes for any mental or psychological health or center, therapy or spa, counseling center and medical consultation, psychologist or neurologist website, we are happy to share them with you.
Family and marriage, couple and relationship doctors and psychologists, private health specialists, mental health test specialists, depression treatment and obsessive compulsive treatment medical experts will all find each of these mental health WordPress themes a good start.
A health is a state of complete physical, mental, psychological and social well being and it's a way more than the absence of diseases or physical defects.
An important consequence of this definition is that mental health is not only the absence of mental disorders and disabilities and that it's an integral part of a general health guaranteeing a fully fledged lifestyle of people.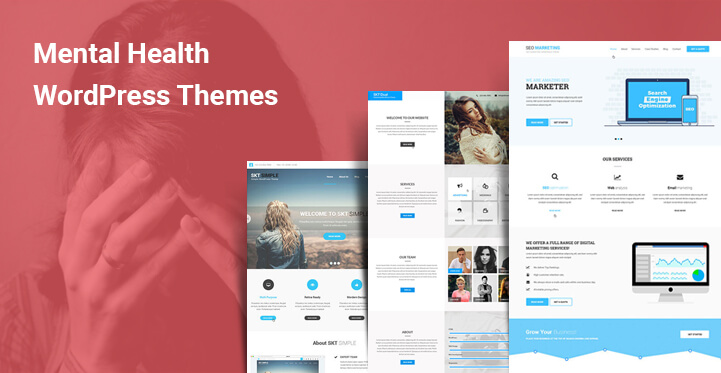 This being stressed, we can say that it's logical to expect that mental health related topics and niches, businesses and medical activities are always at the top of hot discussions and attract particular attention.
This fact has also been in the focus of SKT Themes developers and designers' attention and resulted in the creation and presentation of a series of high quality mental health WordPress themes to be used for absolutely any kind of medical website or blog.
From concentrating mainly on the importance of mental health, sharing info or contact details, or offering services to presenting a hospital or clinic website or doctor blog, everything can be arranged within several minutes with any of these physical and mental health WordPress themes.
Thus, each and every website template you are going to find in this article is a perfect way of utilizing the art of building your medical practice online without having to do with tons of financial expenses or a group of professional web specialists to take care of the whole web development and customization process.
Instead of it, you will be capable of saving your hard earned money as they are all cost effective, as well as customization ready for you to enjoy the flexibility of your site as a website admin.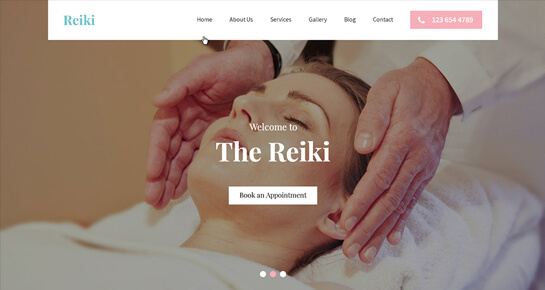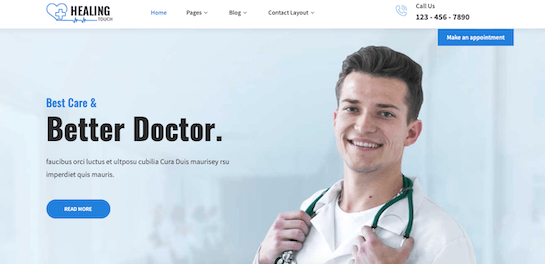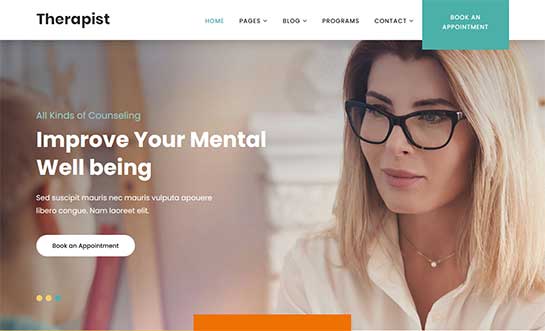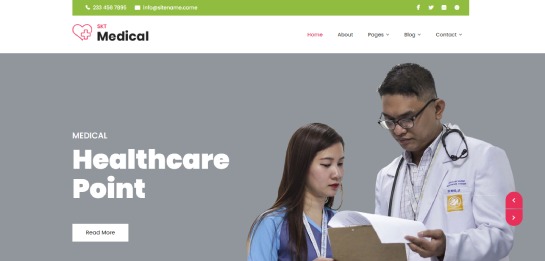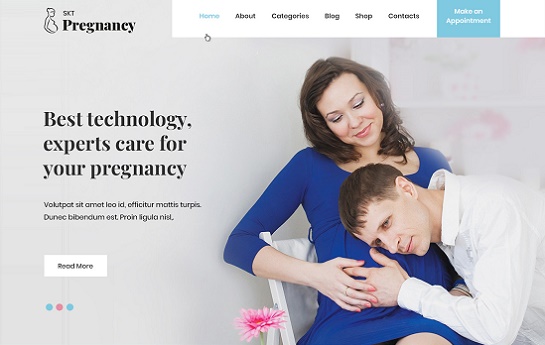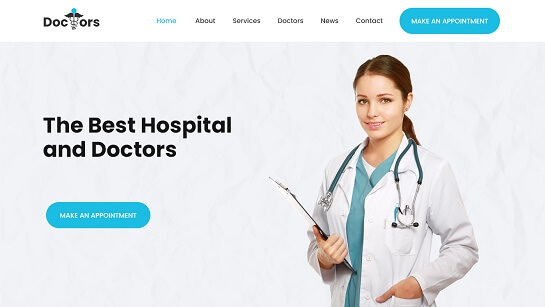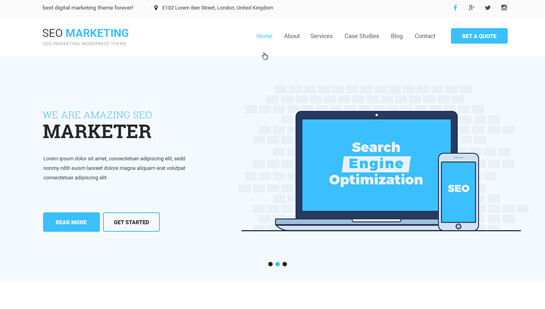 SKT SEO is one of the reliable medical and mental health WordPress themes that can turn out to be the cornerstone of establishing and maintaining productive medical practice in the virtual reality.
Visually clear and hassle free, SKT SEO is lightweight and accurate in appearance and the way it operates on different platforms and environments.
This structure is what you need for the successful promotion and marketing of mental health services and consultation and making sure your website content is easy to find and read for the website guests.
If you are a mental health specialist or psychologist, healthcare expert or mental health affiliate program coordinator and need a digital space to get closer to the patients and clients, partners and other specialists, SKT Dual will get your admiration.
Moreover, if you are willing to lead the medical market with your exceptionally well and user focused website, SKT Dual shares all the important features and is coded as per the latest digital trends to make you a real leader as a medical website owner and webmaster.
Be it a preloaded pack of shortcodes to be used instead of complex coding lines, homepage slider and sections for neat organization of textual and visual content, blog area for pulling more traffic or search engine optimized nature for more searchers coming to your profile, SKT Dual shares it all.
Creating personal relationships and maintaining them at a positive level is essential to your medical business success.
And while dealing with long queues in front of your cabinet doors can be time consuming and irritating for your patients, you can grant them with a more civilized registration option via your website based on Simple.
Along with being responsive and visually modern looking, generating optimal loading time and supporting HD imagery, Simple is also plugin friendly which opens up the needed doors to becoming more user optimized with online e commerce platform and online reservation practice, multilingual and more SEO optimized content, etc.
All the discussions on the impossibility of the creation of a presentable and premium website without any technical knowledge can be laid to rest if you are armed with Condimentum.
Designed and coded with care and styled to meet the needs of serious businesses and online undertakings, Condimentum is one of the suitable mental health WordPress themes you can use for your future website, especially if you are working on a medical tourism spectrum or somehow working with an international market as well.
The thing is that Condimentum is translation ready which means you can have translated versions of your site and its content in parallel to your native website and thus be more attractive to the international audience.
Whether your website is going to be an essential marketing tool, a part of a procurement process, a destination of mental health services only, drugs and alcohol treatment, eating disorder or other relevant services, Healing Touch will showcase a great support and professional approach to building it and sharing with the right audience.
Depending on how you want your medical website to feel online, you can control it from the backend of the theme and preview all the changes before saving and activating them for the other website guests and users.
Kraft is another lightweight and visually pleasing template you can use for a variety of purposes and irrespective of the fact whether your website has medical direction or not.
Funded institutions, NGOs and donation programs, healthcare services and medical institutions can all find their valuable place online with the help of this responsive and expertly worked out, modern and classy website builder.
There is also no limitation to how many compatible plugins you can add to the theme and exercise for fulfilling different needs, from commercial to design and everything in between.