Medical clinic WordPress themes are collected in this article to serve for the purposes of hospitals, health centers, medical clinics.
Also these medical clinic WordPress themes are suitable for surgeons, doctors, dentists and other medical – related websites.
Medical – based websites and blogs are always at the center of attention of thousands of patients from different parts of the world.
Therefore, the Internet presence and online marketing strategies are the best to be exercised when it comes to medical or doctor – based businesses.
A medical or doctor website, in its turn, is the most effective for the exponential growth of your relevant business.
WordPress content management system has already taken care of producing niche – specific and clearly – designed templates with doctor's needs in mind.
All in all, the first action to light up your medical online profile is to look for and find a suitable theme for your objectives.
In case you are a medical specialist or a doctor working with medical practices, you can highly benefit from the medical clinic WordPress themes addressed in this article. All of them are highly practical in usage.
They are also designed and coded to build mutually beneficial pathways doctor – client cooperation online at reasonable prices.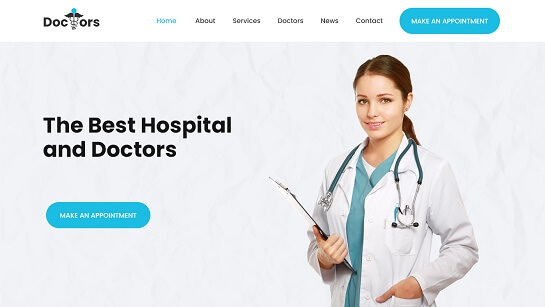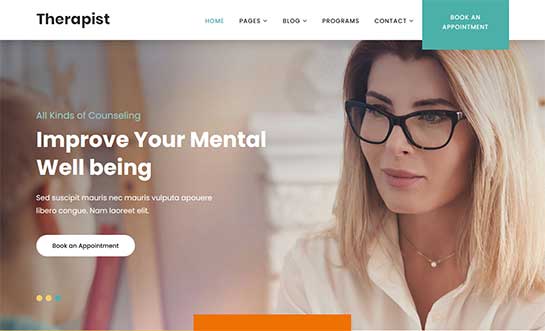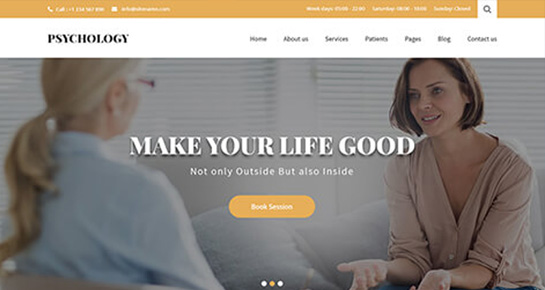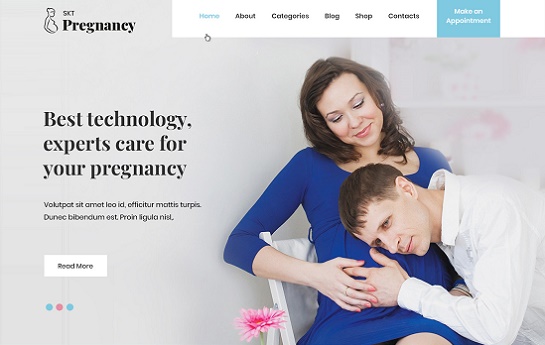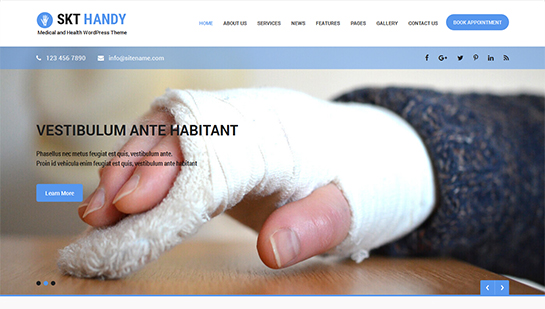 Run your website based on Handy and join the team of the satisfied medical experts and doctors. Clear and serious – looking, Handy shares all premium – qualities one should expect from a reliable WordPress – compatible platform.
Show your potential clients that you care for them even from the distance and let your website be the place they enjoy to land on. Your website's ultimate goal is better conversion and more clients.
Handy is capable of realizing those goals thanks to its simple and lightweight yet compact and precise nature. No one will ever go on a hike without a map.
The same principle is effective when it comes to using your website. Therefore, Handy comes with smooth and smart navigation controls to guide your web guests accordingly.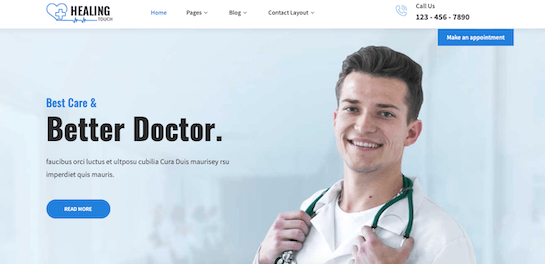 The next stellar pattern among medical clinic WordPress themes comes launched as Healing Touch Pro. By the application of this intelligent and visually strong template, you will certainly be condemned to success. Responsive web design is Google – approved.
Hence, the theme's responsive and cross – mobile compatible coding contributes to the better visibility of you site in search engines.
Ready to affect your medical strategy positively, Healing Touch Pro celebrates totally manageable character at your hand. It means that you can add or remove, supplement or manage whatever you may find reasonable at the given moment.
Gallery section and homepage slider are foreseen for high – quality images and photos. Blog area is also available for resulting in more leads and increased traffic.
Medicare Pro is creative and lively template to support any WordPress – based website due to its multipurpose nature. With this in mind, you can freely make use of this template and adjust it to your medical exposition online. As for the look, modern flat and material design styles have been widely practiced.
The theme makes it easy for you use the given color picker and determine the right color mixture of your website. With numerous footer and header variables, the theme is also SEO – compliant.
It means you can establish your dominance over other websites and appear in front of your clients through search engine rankings. Multilingual readiness, as well as plugin compatibility of the theme has also been checked. Add WooCommerce plugin for extended performance and run your online medical store around the clock.
The techniques employed in Bony are ready to improve your medical or doctor website's results within the shortest timeframe.
It is one of the user and developer – friendly medical clinic WordPress themes for clinic owners, doctors, health specialists, pediatricians, chiropractors, neurologists, dentists and other healthcare providers. Bony comes with cost – effective nature, however, is capable of being the bedrock of your website now and forever.
One template across all platforms, affordable price and boundless controls are available with Bony to fascinate your patients before they walk through your doors. The theme's compatibility with SEO plugins are directed to maximizing your online exposure and boosting your web traffic.
Other plugins are also supported by the theme for e – commerce operations with WooCommerce system, Shortcodes Ultimate plugin for more shortcodes application, gallery and contact form plugins, etc.
With less clutter both in form and function, Diet and Nutrition is famous for its truly simple and transparent nature. However, this simplicity and subtle look don't mean that this template is not challenging enough to host your medical website.
A seasoned web design and developing team has worked on Diet and Nutrition to create a wonderful foundation for your present and future – scalable health – centric website.
Hence, it disseminates presentable look and is unparalleled in safety and security. Simple has been trained to be remarkably responsive and adaptive to the admin's interventions.
It means that you are free as in freedom to tell you story, showcase your experts and specialists, offer your services with relevant details and prices, display the photos of your clients and much more.
Finally, we came to SKT Medical Pro as one of the top – ranked medical clinic WordPress themes. This medical website building tool has already managed to win the storms of client applause.
The lucid and understandable visualization of the theme is balanced with advanced technological solutions. Moreover, SKT Medical Pro will not leave you with empty hands if you want to add your own handwriting or style to the default template.
Publish your patient – engaging content on your posts and pages, add the best images and photos on the homepage slider and give your contact details to your web viewers for quick appointments. With mobile Internet consumption grabbing more and more market share, SKT Medical Pro is well – optimized for mobile usages.
The theme is also widget – friendly with sidebar, footer and header areas, loads more than 8 page templates, lots of Google fonts and icons.