Whether you own a popular information portal with frequent content update and space for others to showcase and keep their media files or just want to go online with your small niche specific blog, start an online journal and make money from it, you are welcome to review the best media sharing WordPress themes we are excited to share with you.
The digital information revolution is nothing but reality. In today's digital powered world, information technology has taken a major role in contributing to many factors, from better accessibility to the worldwide events, incidents and noteworthy news to the economic growth and boosted quality of life.
Now, if you are planning to put a variety of content and information at people's fingertips with your news or magazine, e journal or periodical, media or content sharing site or personal blog, the best media sharing WordPress themes collected below can be of great help to you to get started.
All of these templates are of premium quality, yet convenient in terms of pricing and usage as each of these media sharing WordPress themes are offered at an affordable price but shares a user friendly layout for customization and modification purposes.
The most practical content or media sharing WordPress themes support multimedia files, are visually dynamic and energetic, as well as functionally reliable for you to make sure your content is protected against losses around the clock.
SKT Magazine is one of such practical media sharing website building tools to grant you with boundless working capacity and peace of mind at the same time.
List and grid view for category and archives pages can be used, 11 blocks of diverse look and styling can be controlled by you and your coworkers or authors to generate their own content and media on a regular basis.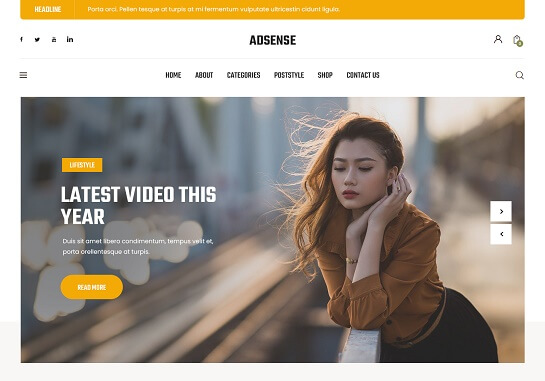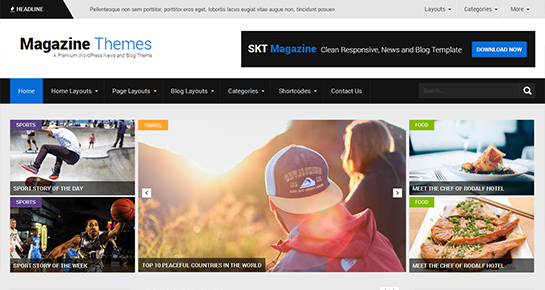 Moreover, you can assign each of them relevant roles from the theme's Admin Panel and go on with your own admin workload without worrying about anything else.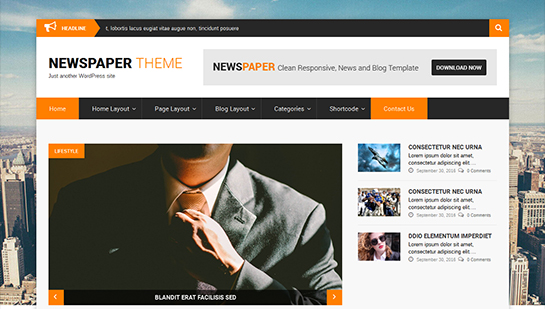 SKT NewsPaper Pro is a strong and powerful WordPress product coded and delivered in compliance with all the requirements any news, magazine, online journal or media and content sharing site can ever have.
From pixel perfect visualization to easy to manage and deploy content sections, areas and zones, from controllable homepage slider to display breaking news, the most valuable pieces of portfolio or the most popular authors who embed their content on your profile, the possibilities of SKT NewsPaper are endless.
Grid and list view category types, lots of blog post shortcodes for making your website saturated with valuable content and media, page, post and sidebar layout choices, full color changing options and gallery management features are all wrapped up in SKT NewsPaper Pro.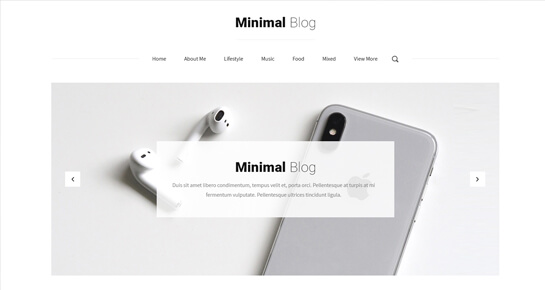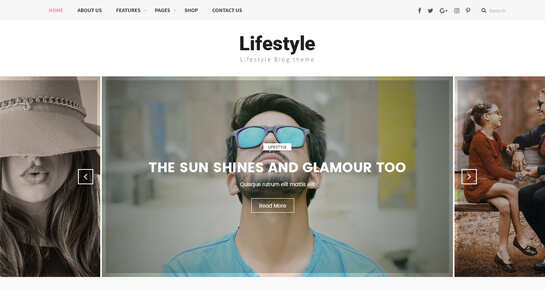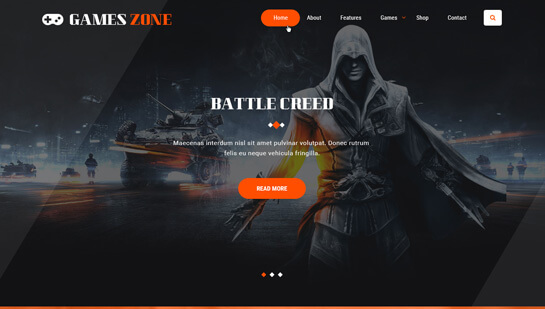 Tech and IT portals, game zones, news and any kind of content sharing websites can be well hosted by one of the smartest media sharing WordPress themes called Game Developer.
Store and share your multimedia files and content with this theme, have access to it, change and modify whenever needed and from everywhere on the world.
Pick the best typography and color combinations for your profile, make use of different shortcodes without any coding knowledge and add as many third party tools and plugins as you need to make your online exposure more effective in terms of tangible results.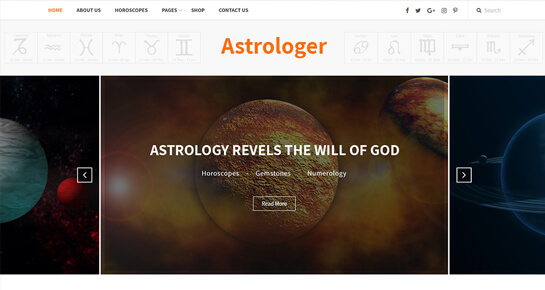 Everything you have ever wanted to know about an award winning website template is incorporated in Astrologer.
Designed and coded with care and by taking into account the demands of a contemporary web user.
Astrologer has been made strong in all its parts and manifestations from responsive and cross mobile compatible nature to social media and search engine friendliness.
It comes with a conveniently navigable layout and an optimal page loading speed to that your web users and guests will not get irritated, Google friendly typography and CTAs to win as much attention as needed, and finally plugin collaboration for taking your social or media sharing site where it really deserves to be.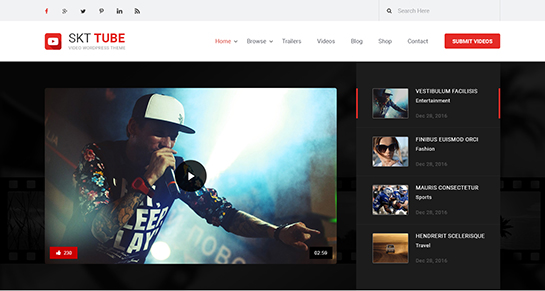 One of the most popular and productive forms of media sharing are video blogs and websites, therefore our collection of the best media sharing WordPress themes would be incomplete without video optimized SKT Tube.
You can upload and display as many video materials as you need. Moreover, the best ones can be proudly displayed on the homepage video slider and capture website visitor's consideration.
In addition to a fully actionable default slider, dozens of other no fluff, but useful features and controls are to be found with SKT Tube which are all wonderfully simple in customization and configuration.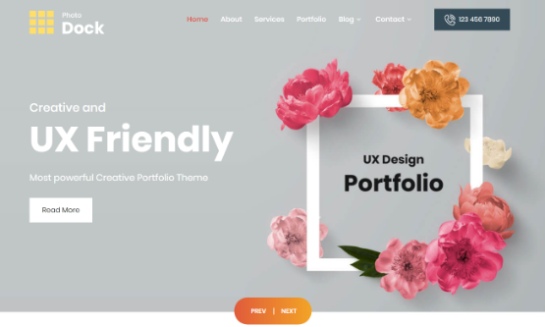 Create a stunningly beautiful and professional looking photography sharing website and unite the masters working in photography business.
Take the best photos further with Photodock and make it reliable storage that is available in 24/7 format, works without downtimes and is open for new opportunities in the long run.
This responsive and sophisticated, flexible and user optimized template is going to be the best example of your photographer experience – what you are passionate about, what drives you, where have you been and what have you seen and many more.
You can add as many galleries and albums as you want, change the slider images as frequently as you wish to keep the ideal look of your site with fresh content all the time.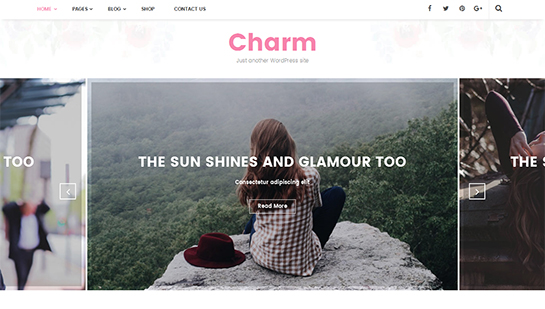 Charm is another blogging style solution you can consider for your future online presence. Embed popular types of file and craft media sharing website you and your partners deserve with this malleable theme.
All in all, it's a creative way to promote any kind of media based website or blog, be it an informational, personal, cultural, all inclusive or something other. Charm has technical and functional resources for every single case. You can edit and modify the default theme to make it match your own taste and business needs.