Round up of large company WordPress themes for large-scale websites.
With the emergence and powerful development of WordPress content management platform as a unity of website creation large company WordPress themes offering lots of tools.
It is an easy-to-understand and robust interface and a dedicated group of specialists contributing to making it better has long become a truly practical channel for all the large-scale businesses and companies generating all the components, that are primary for successful online marketing strategies.
Having a strong and efficient profile of any business, being informative, and providing high–quality content in the most attractive way.
It has an easily navigable platform for the users, calls to action inclusion and total responsiveness are the key points of any contemporary website manifestation as a strong digital phenomenon in the networking system.
As well as these are the qualities each template in our list of the large company WordPress themes included in this article proudly shares and offers to its purchasers.
Subsequently, what is left is to review the suggested products, choose the one that seems to be compatible with your company's general profile the most, and acquire it to be the essential starting point for your online journey.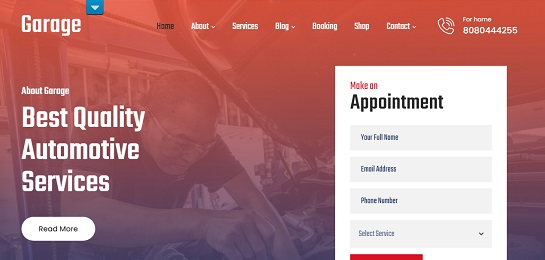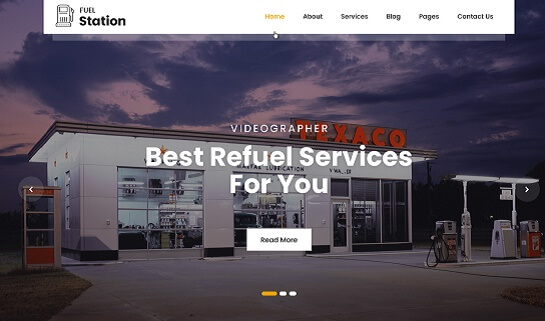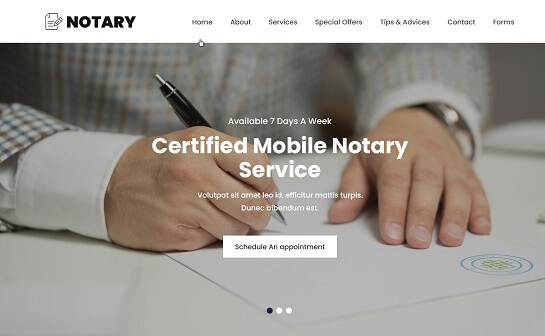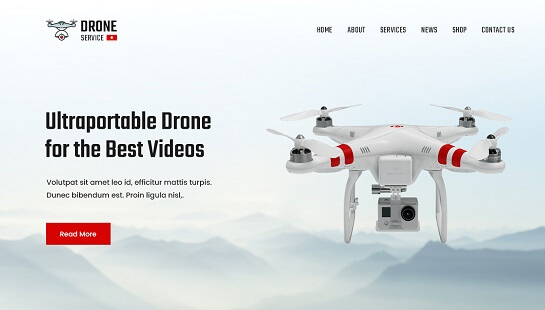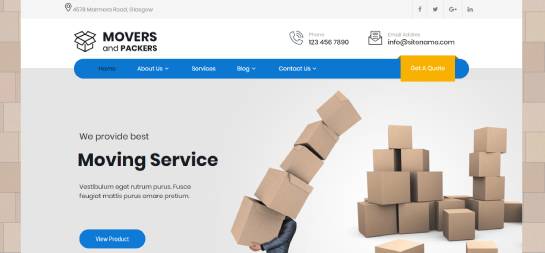 Movers and Packers Pro is thoroughly planned and seriously developed, polished and pliable, visually dynamic and functionally cutting–edge, user and website visitor–centric, responsive and cross-mobile compatible website creation and management solution for every large and experienced business or corporate.
With the great assistance of this modern and sophisticated template, your company will be showcased and perceived as an expert in its industry always taking care of its customer's virtual convenience and informativity.
Multilingual ready, WoCommerce compatible, and e–commerce–based, SEO and SMO optimized character of Movers and Packers will considerably contribute to your brand awareness, as well as the people's engagement and conversion into your website.
Hence this falls into the list of large company WordPress themes.
StartUp Pro is an ideal product for a business of every caliber, ranging from startups to companies with an experience of decades.
This highly versatile and flexible, durable and robust, easy to follow and understand, customization and inherently smart website builder keeps pixel perfect balance between highly appealing and motivational external appearance.
It has super inner functionality allowing the website representative to keep it always updated and in compliance with the latest standards set by the modern WordPress community.
Simple, yet powerful, StartUp Pro has been created to be readily responsive across all mobiles and devices, thus, enabling your customers to browse your site while on the move.
Although meant for startups this template has the potential to satisfy the needs of a large company and hence falls into the category of large company WordPress themes.
All–inclusive, yet cost–effective, SKT Industrial is readily another top–rated and credible one of the large company WordPress themes, which does not only make a content top priority but also the way it is rendered to a large audience.
Utilize all the practical possibilities of the theme, publish all your relevant content about your company and its staff, experts, and specialists, their profiles, offered services, contact info or any other frequently searched data in the most precise.
Neat and comprehensive manner, customize it to look fresh and modern, activate SEO plugins to make it more SEO integrated, and finally, make your whole website structure work stunningly and flawlessly across all modern browsers, mobiles, and templates.
Design Agency Pro is considered to be another pretty suitable and one of the large company WordPress themes for any business or corporate presentation dealing with any kind of creative content and aiming at enhancing your online marketing chances, leading you to higher levels of your brand and company awareness, sales growth, etc.
This awesome and professional large company WP theme has been developed to feature fast loading performance, multilingual support to be accessible for the bearers of diverse languages, and great functionality with Shortcodes ultimate.
It has WooCommerce support for commercial relations and online store existence has been designed to feature 100 % responsiveness to increase the number of your website visitors from various mobile and device platforms.
In case you want to direct all your efforts to build up a powerful and entirely competitive digital performance of your highly influential and popular business or company, here you go with Handyman Pro, which has proven statistics for productive business insight and scalable content manifestation.
This seriously minded and extremely flexible, customization ready, and very intuitive theme is loaded with compactly arranged theme sections and areas, handy packages of shortcodes, fonts, and icons, and compatibility with a set of practical.
Access to useful plugins for more functionality will let you configure the website to match your business perspectives and have total control over it all the time.
Bizness Pro is truly smart and secure, reliable and dependable, unparalleled in simplicity and easy, while very flexible and adaptable, dynamic and interactive, modern and trendy, easy to install and customize.
Control and maintain one of the large company WordPress themes ready to cover any experienced business section in the digital networking system and promote it in the most productive way.
Your potential clients will for your appreciate the integrated and sleek performance and easy navigation of your web presence, allowing them to find whatever is needed just in a few seconds. This theme has also been crafted with responsiveness and e-commerce readiness in mind.
Build also managed to ensure its deserved place in our list of the most practical tools for creating a large-scale business profile and experiencing the best digital practices.
This smartly coded and presentably stylized, technologically cutting – edge and impressively feature–rich product of the WordPress community provides a host of premium quality and supreme–level functions for manipulating any kind of business–centric content ranging from the possibilities to post in the easiest and the most meaningful manner.
To link it to diverse social media platforms, utilize the prebuilt slider and control it to run a blog section for the latest news and events to keep all your visitors aware of them with easy access to the website not only with their PCs but also with mobiles, tablets, and other devices.
As the name suggests it is an apt responsive and one of the large company WordPress themes suitable for large-scale businesses and construction company profile websites.