Do you believe in the bright future with Intranet WordPress themes to support your Intranet or Extranet, communication or private network, community portal or staff congregation platform.
Online community hub, social media network, helpdesk or customer support, local area network provision, teleservice or telecommunication service?
Then keep reading our article for the best offers you can choose to have at your disposal and create a reliable and secure communication and cooperation environment for your staff and team members, between your business and its clients, etc.
When it comes to connecting your staff or employees for a better team building experience and higher productivity, a website that is user centric yet accurate for multiple users with specific roles and authorities is what matters the most.
Intranet WordPress themes you are going to find highlighted below are perfect examples of how a community based and highly sophisticated website can be.
The thing is that each of these Extranet or Intranet WordPress themes is GPL based meaning you as a community member or project organizer, product owner or a general manager of a company have freedom to use, modify and customize it the way needed.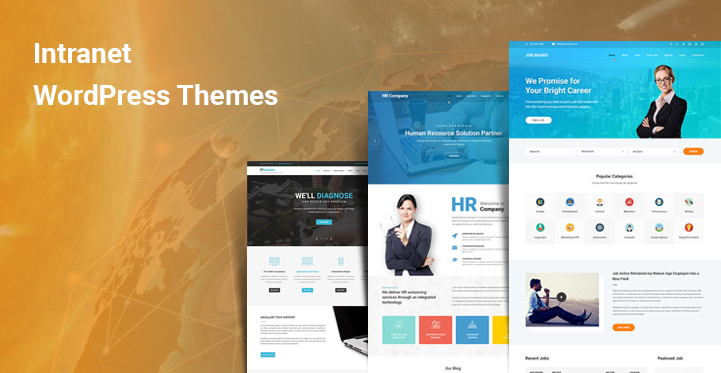 Hence, you are going to have all the required tools and controls at your disposal to narrow down the communication gap between your team and workers to the absolute minimum.
Whether these Intranet WordPress themes satisfy you in their default form or you would like to make each of them more powerful with plugins or add ons to manage your workload in the most proactive way, you are welcome to do it.
Keep your site up to date for the users with constant changes and new publications, schedule tasks and events, meetings and projects for the staff to meet deadlines and conquer new heights with any of these community and business based Intranet WordPress themes.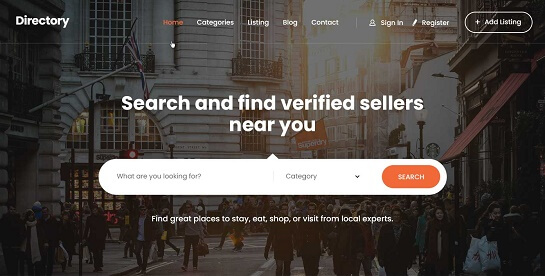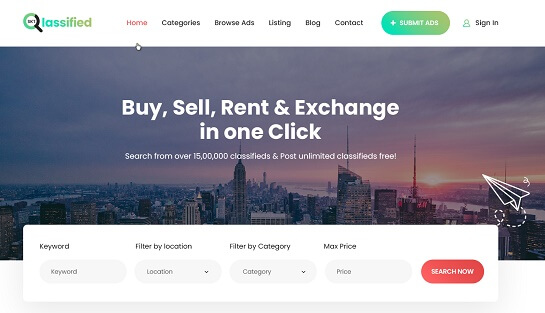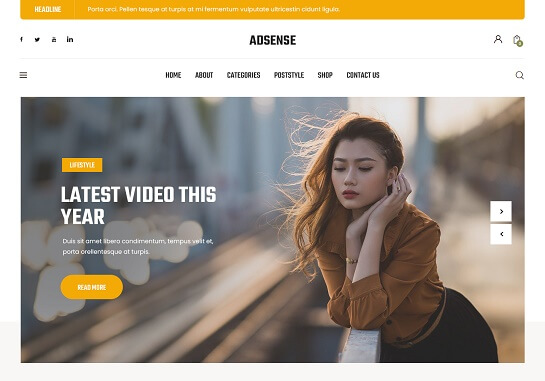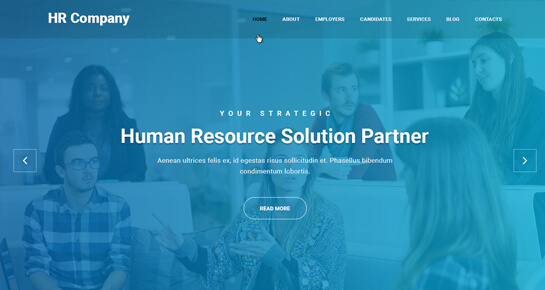 HR Management is custom built to build a communication bridge between different people and employees, business presentations and branches, HR and hiring departments to conduct recruitment processes effectively with modern tools and digital mechanisms.
Flat material web design packed and fully editable in terms of structure, colors, fonts and widgetized zones, HR Management enables you to quickly set the tone of the overall website and add the needed functionality to it with the help of additional plugins.
Depending on the nature of the site, the type of those plugins may vary, from commercial and job management, to event and calendar, team building or membership, ticket selling, SEO and much more.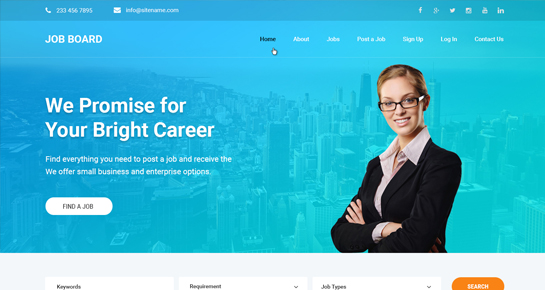 STK Job Portal is another systematically worked out and frequently updated template that is going to be your helping hand in building a strong team around your business and operating its productive operation online.
Whether you need a platform that will connect team members from different geographical areas, company branches, freelancers and more, SKT Job Portal is ideal to be accessible around the globe for every single
authorized user.
The best way to get your team members and website users engaged is to keep the site simple and enjoyable simultaneously. With SKT Job Portal, both are possible with simple and intuitive layout on the one hand and eye catchy CSS 3 animations, retina readiness and ultimate flexibility on the other.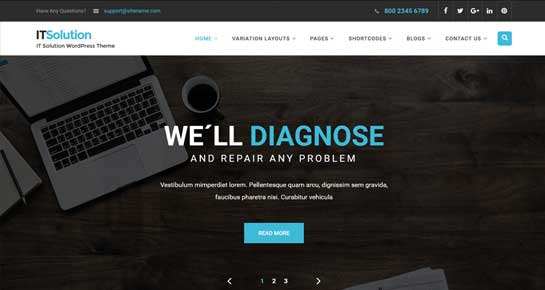 Dealing with IT Solution and building a strong Intranet website around it is going to be much easier than you as a non techy website admin might ever consider.
Everything has been done to shorten your to do list to the minimum and only leave the fun part to go with. Otherwise stated.
You are not expected to be a seasoned coder or web designer to effectively showcase your ongoing works and programs, assign roles to users and project coordinators, set deadlines and check the work results from within your site.
What you are responsible for is the general look and feel of it with preferred colors and typography, homepage images on the slider and accurate content arrangement with sections, as well as integration of new tools and plugins as the case may be.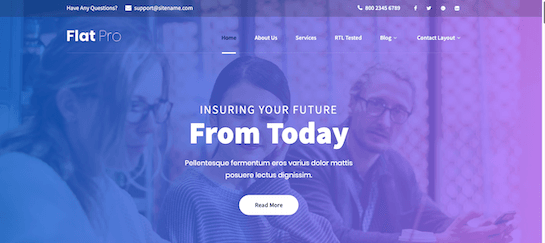 Flat Pro has long proven to be one of the best boosters of business presentations and company profiles in the virtual reality.
Serious and flat designed look, strong coding and versatility in customization make Flat Pro highly challenging among Intranet WordPress themes you can give a try.
The web user's convenience is number one priority of Flat Pro. Whether you need a comfortable environment to work on some project with few coworkers or a multi profile work management platform for multiple employees, Flat Pro can neatly deal with any kind of web solution.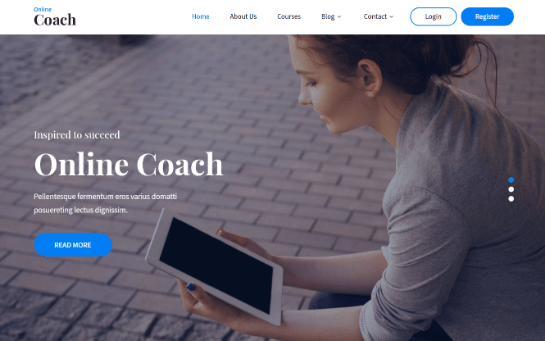 Online Coach Pro is what will bring a systematic approach to your team building and project management processes online. Packed with all the compulsory tools, layout choices and widget ready areas, this template is going to keep your communication with your team strong and the workload streamlined.
Homepage slider can be used for the announcement of important upcoming events, current deadlines, meetings, quick news or whatever you may find urgent for your web users to be notified with.
Thanks to the theme's plugin compatibility, you can integrate as many new functional qualities as you want such as event calendar, commercial, SEO, community and membership, translation and many more.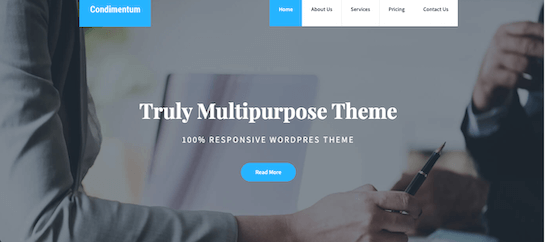 Keeping your site simple with one of the minimalistic and clear Intranet WordPress themes is what you need to strive for.
You don't need to burden your site with exclusive graphics or web design solutions to be effective. Rather, you need to keep it speedy in performance and quick loading, functionally reliable and user optimized.
Condimentum comes with flat design style that is reduced to the optimal minimum in terms of design elements and touches to keep your site free from "clutter" and emphasize its content.
As your team consists of different individuals with different backgrounds and technical knowledge, Condimentum is ideal with its intuitive technical frame and easy to use nature so that all the website users will adapt to it in the blink of an eye.