In this post, we will explore some of the best HTML WordPress themes.
These HTML WordPress themes are based on HTML markup for each theme post and page for ultimate browser support and the overall productive usage.
HTML is a tag – based hypertext markup language which is profoundly in usage by the most programmers and developers to make template stable and persistent, as well as easy in usage.
While advantages of HTML – based website are boundless, the latest version of HTML when combined with CSS3 brings about interactivity, responsiveness, and technology – driven website presence.
Since the digital world is developing in leaps and bounds with an incalculable number of HTML – based sites springing up on a daily basis, in this article we have collected some of the most reliable HTML WordPress themes for varied usages.
Each of them boasts a large user – base consisting of satisfied clients and active users of the theme based on HTML5 and CSS3 coding and styling.
In addition to the aforementioned, with the ultimate functionality and stability, these HTML WordPress themes will not cost you a fortune to run a presentable website in a short amount of time.
When it comes to building a website and give it a go, time and money are the major concerns. In this relation, Fashion Trends is one of the suitable HTML WordPress themes ready to save both your financial means and precious time.
Additionally, the homogeneous unity of HTML5 and CSS3 is highly promising to provide an exceptional user experience across the platforms and devices.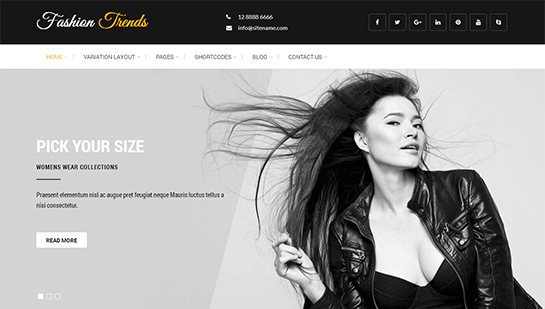 This lively and energetic template is designed for fashion – related world and its representatives, including fashion studios and ateliers, fashion blogs and online journals, designers and models, etc.
The theme is also HD ready for the pixel – perfect visualization of the site and its content, as well as SEO – optimized with plugin compatibility and support.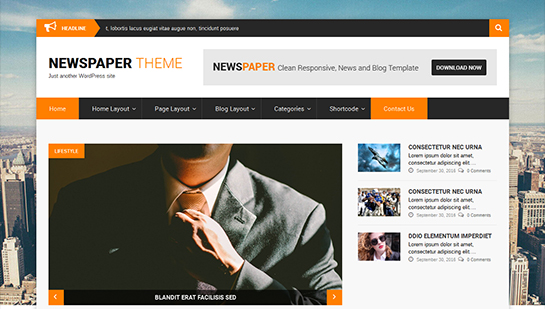 SKT NewsPaper Pro is the next magazine and blog – style and HTML – based templates available for now. Its durable coding with the right styling touches will give your future website the look and feel you have always desired.
The theme's total responsiveness and high – quality performance are all thanks to the HTML5 and CSS3 basis of the theme.
SKT NewsPapar Pro feels fantastic when it comes to the theme customization at every stage of its development. Hence, you are free to install the theme and start to play with the given structure as per your needs. The colors of the theme are easily changeable. The same is true about the packs of icons and Google fonts.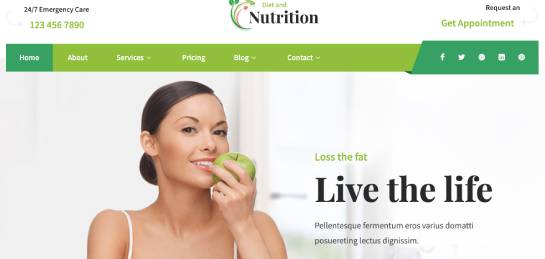 Diet and Nutrition is the next reliable platform in the repository of HTML WordPress themes. It is the one to be effortlessly supported by almost every modern browser thanks to its clear and professional HTML5 coding.
The latter is closely combined with Cascading Style Sheets or, as it is better known, CSS to detail the presentation of HTML – based site. Dieticians and weight loss specialists, trainers and fitness experts are the ones to get a really good harvest from Diet and Nutrition.
Homepage slider is added to the theme to showcase whatever is relevant at the moment and greet web visitors with informative or motivational pieces of images. The theme is also widget – friendly and search engine optimized with WooCommerce complaint nature.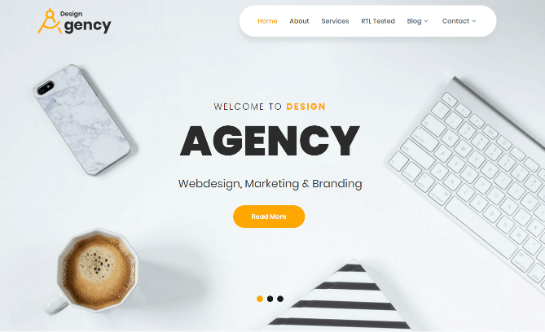 In case you are looking for highly flexible and user – directed HTML – powered template, Design Agency Pro is right here to realize your digital plans.
Serious – looking and well – coded, this high – end template is well aware of all the needs any accountant, bookkeeper, respondent or other accounting – related person will have in relation to his website.
If you are looking for eye – catchy design and high – resolution visuals, Design Agency Pro is definitely the one to fit the picture you have in your mind. The theme's HTML5 and CSS3 basis originates readily responsive and cross – mobile compatible nature to please all kinds of website visitors – whether with PC or mobile access to the site.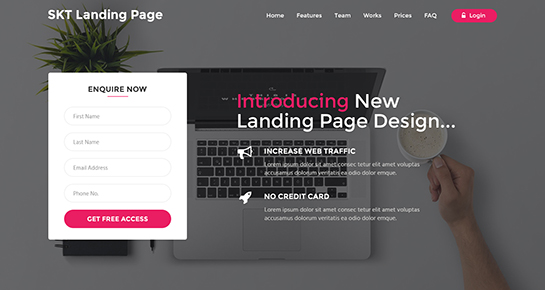 Every shop or business owner clearly perceives the significance of putting it out online using a web presence. SKT Landing Page is planned and launched to take the requirements of your shop or e – commerce – related business into consideration.
As one of the most successful HTML WordPress themes, SKT Landing Page shares quick and easy access to web design and customization. A web admin with any background will be capable of redesigning the given platform and add his own touches to it.
From color changing options to pre – enabled shortcodes for testimonials and other needed content, from homepage slider with controllable elements to PO file inclusion, this wonderful template incorporates it all.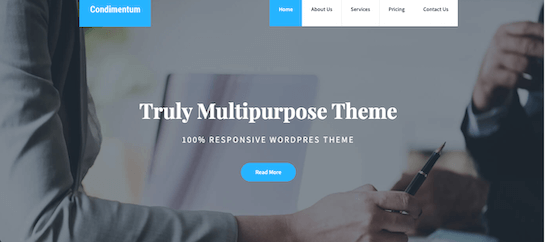 Competitive structure and preferred price are what make Condimentum so desirable. HTML – based foundation is the indispensable part of this template which is ready to bring you a pure sense of satisfaction and accomplishment.
You are powered to control everything within the theme – from its external look and internal functionality to driving more traffic or making your site social media – friendly.
First and foremost, real estate agencies and brokers are the target client – base for this top – quality template. However, Condimentum is resilient enough to wear many different outfits and act upon any request.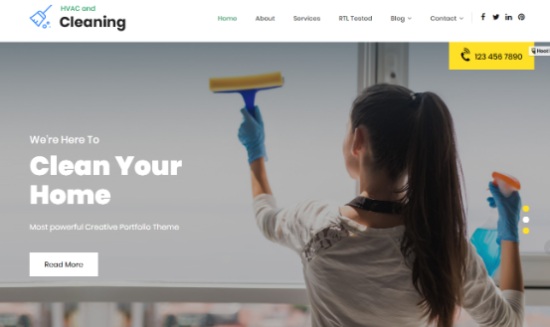 The last product having its place in our list of HTML WordPress themes comes launched as HVAC and Cleaning. Cleaning and HVAC services, handymen and craftsmen industry are the ones to highly benefit from this admin – optimized and lightweight template.
Since HTML supported websites are superbly search – engine friendly, with HVAC and Cleaning you don't need to spend extra efforts and money to get your website available in search engine rankings.
It features the whole range of wish – list features, including 100% responsiveness, pre –loaded shortcodes, social media icons, footer and header all widgetized, color controls and plugin compatibility.