A roundup of handpicked WordPress themes is shared with you to serve all your digital needs. They are available and useful for all occasions, from personal to business, from the creation of small sized to large websites and blogs, and no matter whether you need something simple or fully saturated.
There is no shortage of any essential website building element or feature with these handpicked WordPress themes when it comes to the web creation and management workload.
Moreover, with each of them, you are going to continually discover more and more valuable tools and controls which do not require more learning curve than the initial ones you have been using.
Altogether, these templates are power packed both with standardized web controls and more advanced customization features to satisfy the needs of a website admin of any background or technical preparedness.
No one likes finding himself in an environment that is hard to navigate through or too heavy while loading, therefore all of these handpicked WordPress themes are ideal in this relation.
All are well coded and well managed to generate speedy and user friendly website environment that will contribute to the best user experience instead of hindering it.
From extensive content and design management features to easy to play with functionality that can be easily extended, perfect navigation structures and simplicity in management, each of these handpicked WordPress themes comes as a collection of the most demanded website tools and elements.
It means that all the people who are for a well organized and productive website creation, will wonderfully benefit from those website builders.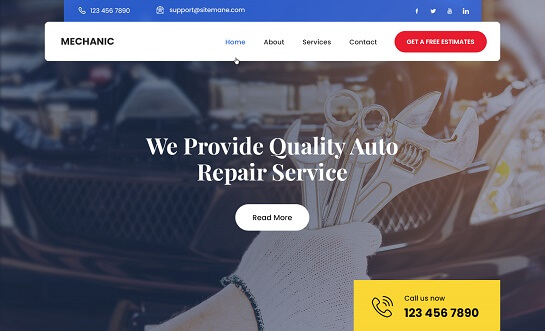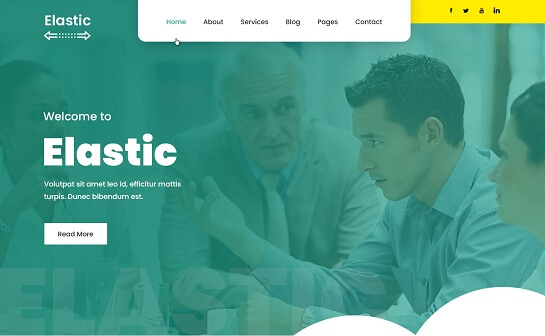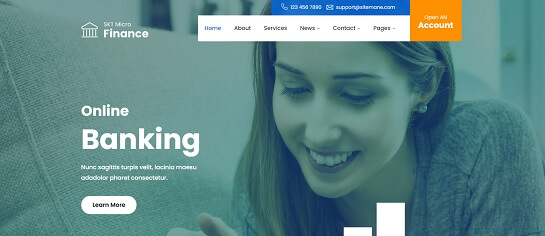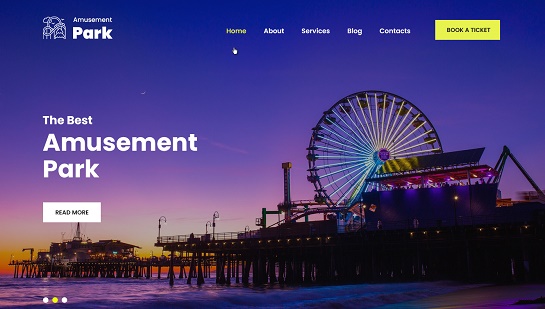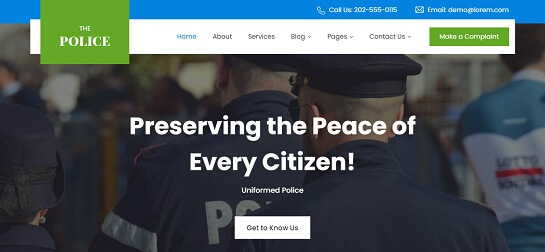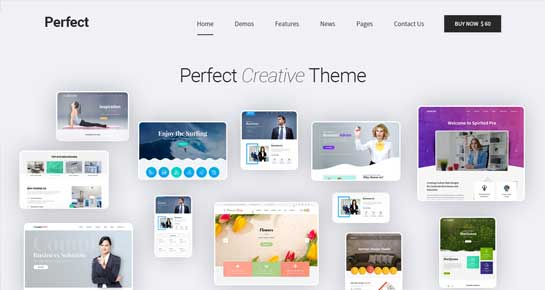 SKT Perfect is strong and reliable, amazingly versatile and all inclusive website solution you can find in our collection of handpicked WordPress themes.
This template is really powerful and reliable to realize any kind of digital project goals with its intuitive platform and feature rich framework.
As a well coded and well secured open source website management source, it comes with dozens of modern design touches to guarantee the presentable and eye friendly look of your website on the one hand, as well as endless functional capacities to be controlled and managed from within the theme's backend.
WooCommerce compatibility along with multilingual readiness and responsive coding will make your website unbeatable and highly challenging in the field you are working on and will bring more online visitors and potential customers to your digital profile.
With the advent and further development of handpicked WordPress themes specifically for food and drink market, everyone in this industry can afford himself to get a shot at a piece of the pie.
Pizza is one of such practical food and restaurant, pizzeria and eatery, online food ordering or eco friendly product WordPress templates you can choose to have for the presentation of any kind of food centric website or blog.
From culinary secrets to food photography shots, recipes and useful advice on how to eat and be healthy, everything can be best showcased and promoted with the help of this responsive and mobile friendly, fonts and icons packed website toolkit.
Whenever there is a necessity to go multilingual, add a new functional touch, contact form, make use of additional shortcodes or a new homepage slider, speed up the entire operation and loading of the site, compatible plugins will come to help you.
With Wildlife, you don't need to give your all to be successful online. This template is affordable and cost effective on the one hand, but very practical and competition ready on the other so that you are going to take advantage of a perfect correlation of price and quality.
Designed while considering all the nuances important for the creation of wildlife, animal, zoo or pet care websites, Wildlife can also be freely used for other purposes as well, since all the latest website controls and solutions are available with it.
Banquet Hall is sleek and robust, responsive and cross mobile compatible WordPress theme where every single part is well thought out and improved over time to match the requirements of the most demanding client.
Try this top rated website builder today and you will definitely feel the difference. The flexible and highly controllable framework of the theme enables you to identify the best version of your website and bring it into reality with quick customization options.
Since visual content is also highly demanded along with high quality textual content, Banquet Hall comes with beautiful slider at the top of the homepage, as well as offers default gallery section where tons of images and photos can be located.
Consider hiring a top website developer and designer to build a fantastic virtual profile for you without requiring astronomical financial means for that. Attractive offer, right?
Jewellery can turn out to replace a group of such website professionals and be available at a pocket friendly price which means you are going to benefit from all angles.
The theme is fully documented with a detailed specification on how you can use and exploit the given platform, how you can boost your website presence with right customizations and theme management options and much more.
Chances are that you would need to use also additional shortcodes and plugins for a more attractive and results driven digital operation and this is where the theme's plugin friendliness will help you greatly.
Horse Riding is another multipurpose and all round website tools custom built to create and advertise the best version of your business.
In the course of exploring the theme, you are going to find much more than you could expect initially. There are plenty of theme design and functional management options and customization tools, preloaded shortcodes and fonts to choose from, gallery and slider management options, contact form and e commerce ready platform and much more.
The theme also scales up well when working with plugins and extensions, such as e commerce, SEO, online payment, speed optimization, social media integration, translation and more.